'Carmina' Coming Together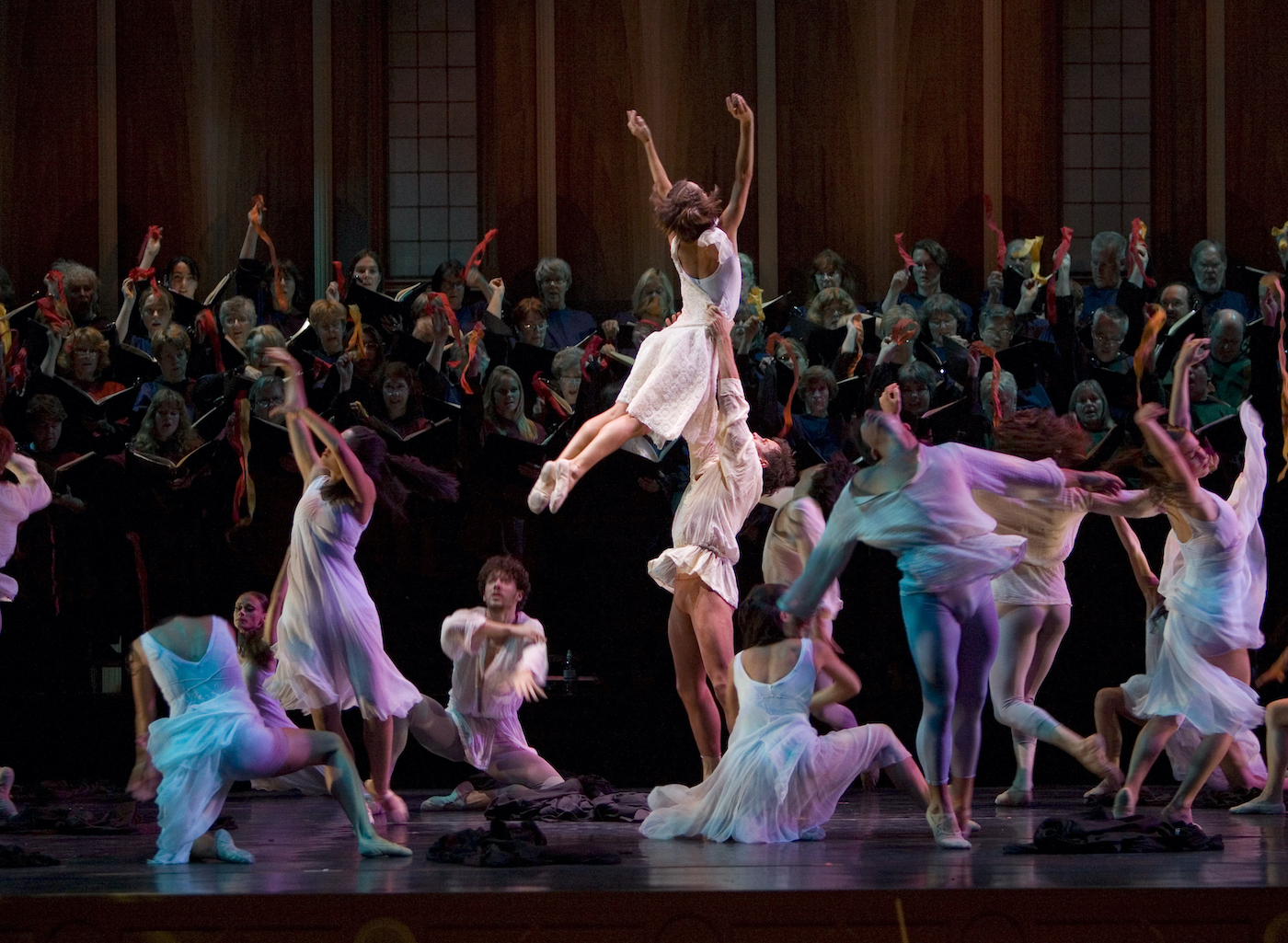 The Santa Barbara Symphony last presented Carmina Burana just seven years ago, but, says music and artistic director Nir Kabaretti, the time is ripe to launch its new season with an even bigger community cultural collaborative effort in presenting the Carl Orff classic cantata composed in the mid-1930s based on 24 poems drawn from a 10-times-larger Medieval manuscript of poetry dating back to the 11th century.
State Street Ballet, Santa Barbara Choral Society, Quire of Voyces, and the Music Academy's Sing! Children's Choir will join the symphony on stage at the Granada for a pair of performances on October 15-16, close to 170 performers in all.
"The world is a very different place today, and all of our organizations have evolved, too," Kabaretti said. "Carmina Burana is one of those pieces that you are happy to revisit every few years, and we're lucky that we have the support here to do the real thing, present with a huge orchestra and chorus and ballet, as the composer envisioned it."
Orff's opus is a very powerful and percussive piece that has become beloved with audiences for decades due to its contemporary take on old chants highlighted by propulsive rhythms and explosive energy that makes it very entertaining, Kabaretti said, adding that the work also offers a different and lighter perspective on history.
"The text was written by monks and church people, but there's nothing sacred about it," he said. "In fact, they speak about gambling and love and human pleasures, and it also has a lot of tunes that are well known far beyond the concert hall because they're used in lots of films and TV commercials."
State Street Ballet's William Soleau has created new choreography for both Carmina and the concert-opening Fauré's "Pavane, Op. 50," which will also feature the company's dancers. Saint-Saëns' "Bacchanale" from Samson and Delilah, which Kabaretti said offers a French take on a similar theme of ecstasy and pleasure, an appropriate appetizer for Orff's main course.
"It really will be an unforgettable tour-de-force concert," he said.
For tickets and information, visit granadasb.org or call (805) 899-2222.
You might also be interested in...