The Symphony Pops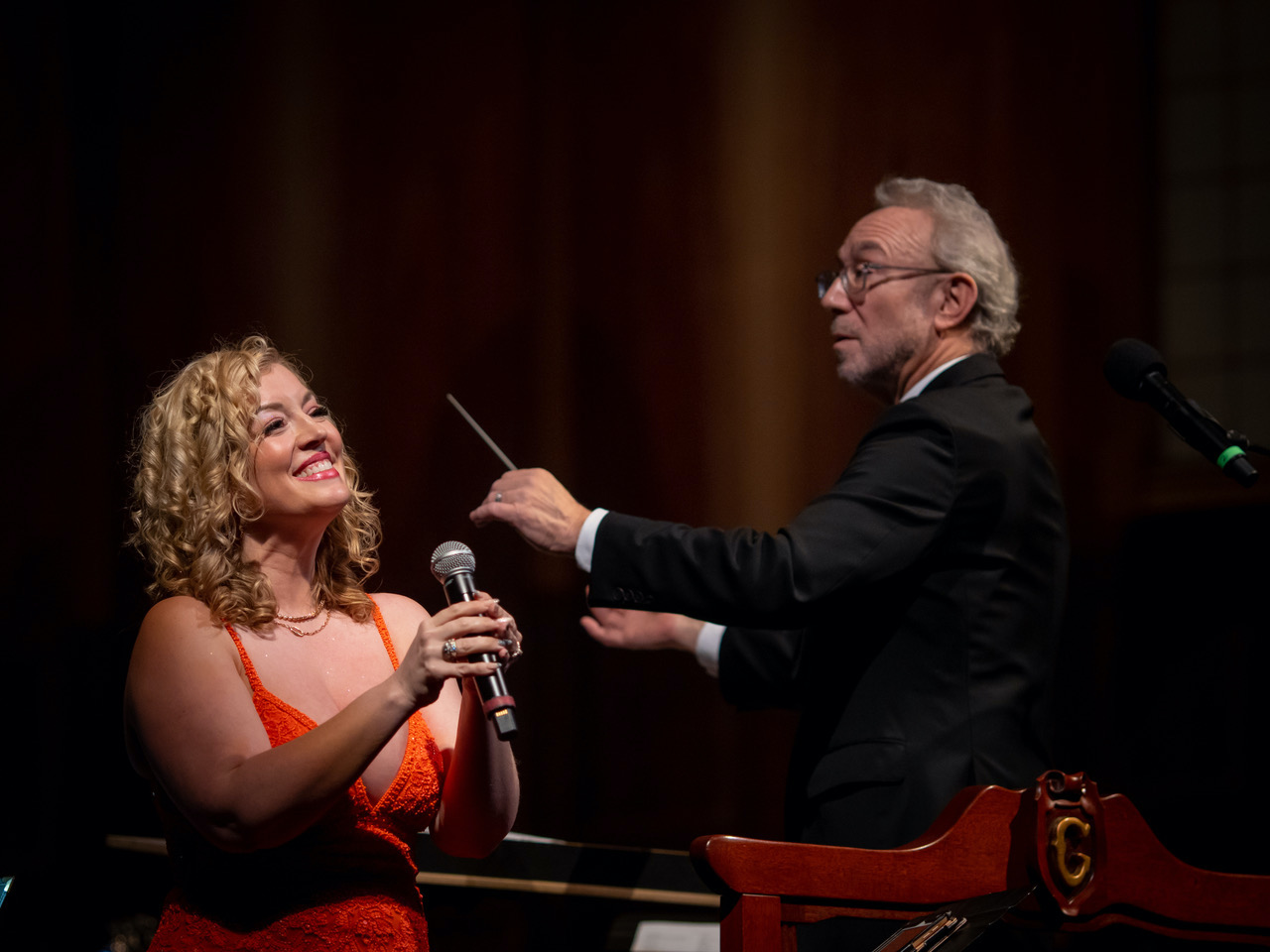 Santa Barbara Symphony, under bubbly guest maestro Bob Bernhardt, conductor of the Louisville Orchestra for 41 years, played its annual fun-filled New Year's Eve Pop concert at the Granada with the music of James Bond, the Beatles, John Williams, Sondheim, and Andrew Lloyd-Webber while guests donned party hats and quaffed Champagne.
Bernhardt, who missed last year's event because of COVID, was joined by Grammy winning soprano Mela Dailey, also a ten-time nominee for the highly entertaining 90-minute show, which was guaranteed to get the audience singing and dancing in their seats.
Other works in the varied program included music from the musicals Chicago, The Sound of Music, My Fair Lady, The Music Man – with "76 Trombones" conducted by symphony board member Robert Weinman – Fiddler on the Roof, Phantom of the Opera, and "Hey Jude," "Get Back," "Yesterday," "Eleanor Rigby," and "Yellow Submarine" from the Fab Four's extensive catalog.
A glorious way to welcome in 2023.
You might also be interested in...