Please Join Us: 1/9 Remembrance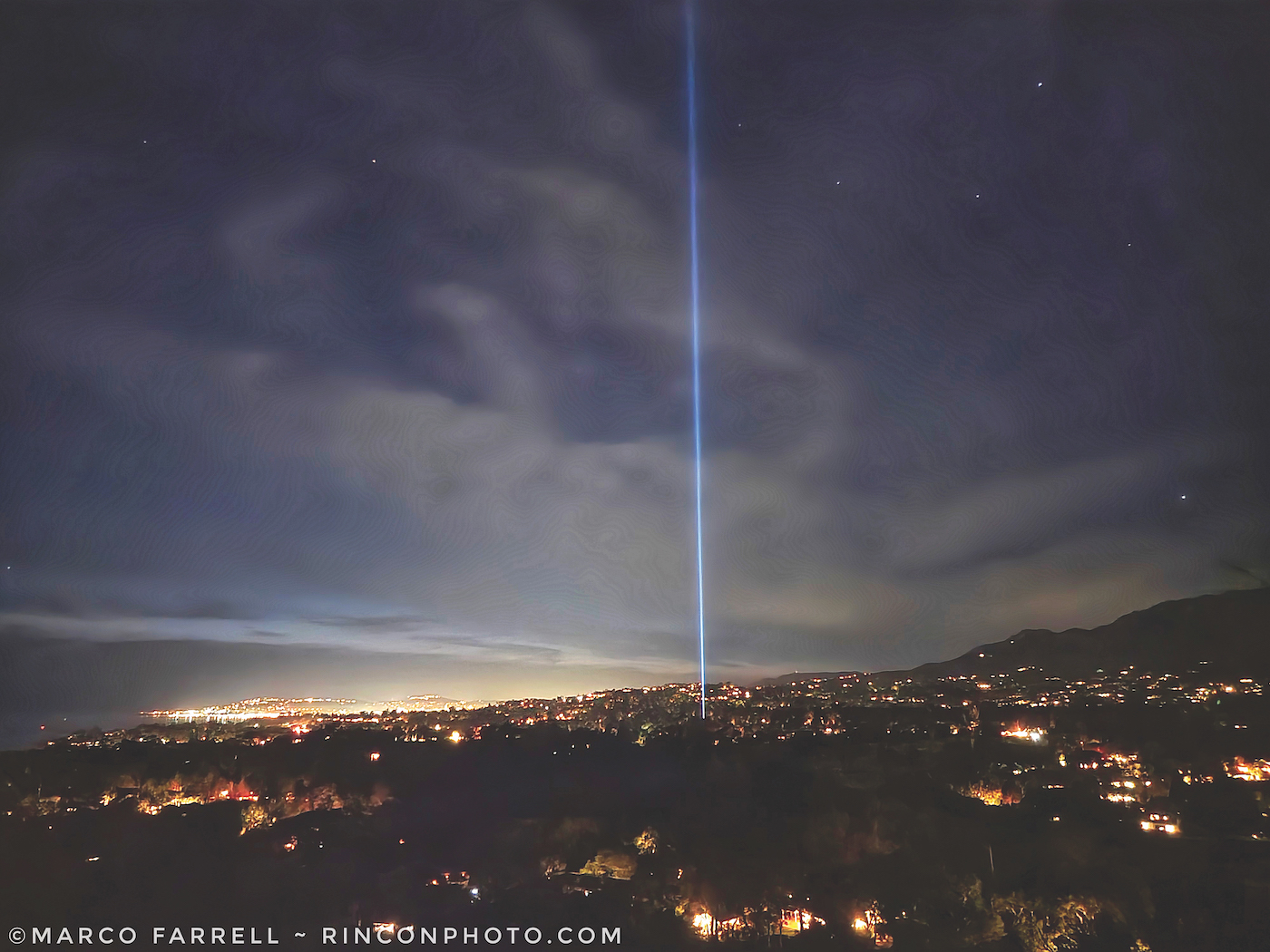 This coming Monday, January 9, marks the five-year anniversary of the Debris Flow in Montecito of 2018. We lost 23 community members in that disaster. Houses were obliterated, roads were covered in mud, and first responders – on active duty since the Thomas Fire broke out on December 4, 2017 – scrambled to evacuate people stranded in the mud. The events after the sun came out that January morning unfolded like a long, slow-motion trainwreck. Around each bend, another bout of bad news and further loss.
Disasters are experienced intensely, personally, and collectively, and unfold in distinct phases:
1. Impact – the shock as it hits, trying to grasp the spread and scale, and survive.
2. Heroics – when we rush to save everyone we can from the impact. Startling feats of courage and humanity occur in this phase. Neighbors pulled each other out of the mud, and one of our Montecito Fire team used her clothes to cover a woman who'd been burned out of her home and thrust into the deluge.
3. Community Huddle – the survivors come together for grief, reassurance, a sense of community, and a way to pull through this.
4. Disillusionment – this phase sets in when we realize we aren't going back to 'normal,' that things have permanently changed, and fixing the problems, whether it's rebuilding a destroyed home, or restoring key infrastructure like bridges, is going to take far longer than hoped.
5. Reconstruction and Recovery – this phase can last years to decades, depending on the scale of the disaster, but offers enormous opportunity for creating new infrastructure to build resilience, and a stronger, more cohesive community.
If you're new to Montecito, you may have seen some of the after-effects of the Thomas Fire and Debris Flow disasters, like rebuilding and road repairs. Survivors can get nervous in hot, dry weather, with high winds, and any time helicopters are hovering. We lived through two months of helicopters overhead, initially trying to douse California's first giga-fire in our mountains, then rescuing survivors of the Debris Flow. During rain, we watch our creeks more carefully than perhaps other communities. While our destroyed bridges have been replaced, homes are being rebuilt, and new infrastructure is protecting us to a greater extent, those who survived these disasters have a unique sense of connectedness to this Montecito community, to what can happen here, and how important it is to be prepared.
As we approach the five-year anniversary, we will hold space to commemorate our loss, the people that are no longer with us, the impacts to our youth and families, our businesses, our community members, our sense of ourselves as Montecitans, which changed dramatically during that time. It's also a time to continue to heal, and to be grateful for partners with whom we forged new relationships to create a stronger community here.
We invite you, wherever you are on your journey, to join us at whatever level you wish, to an in-person collective gathering at Montecito Union School on January 9 at 6 pm.
The Raising Our Light event will include:
– A short program of speakers and a reading of the names of those we lost
– Bell ringing from local churches and schools to honor the victims
– Searchlight illuminated at Montecito Union School as a beacon of community support and solidarity
– Soup, coffee, and hot chocolate kindly provided by the Rosewood Miramar Beach
Community remembrances are an important part of the healing process. You will be able to hear the bells and see the light across Montecito. If you would like to participate privately, you can watch the KEYT livestream from your home.
The next day, January 10, the Montecito Association will host our annual meeting to thank our departing directors Houghton Hyatt and Chad Chase, and seat our two new board members, Mindy Denson and Patrice Serrani. We welcome you to join us at 4 pm. The meeting is on Zoom for convenience and ease of access. Please email info@montecitoassociation.org for more info.
Sharon Byrne is the Executive Director of the Montecito Association
Editor's Note:
At the end of last year, we asked readers to write in with their experiences about the 1/9 Debris Flow for the collective memory of our community as we approach the five-year anniversary of the event. Here are three previously untold stories from our readers that reflect the camaraderie we experienced, the challenges we felt, and the recovery we've faced as we continue to build a more sustainable and resilient Montecito.
You might also be interested in...