The Many Flavors of James Sparks: Local Winemaker Behind Multiple Premium Labels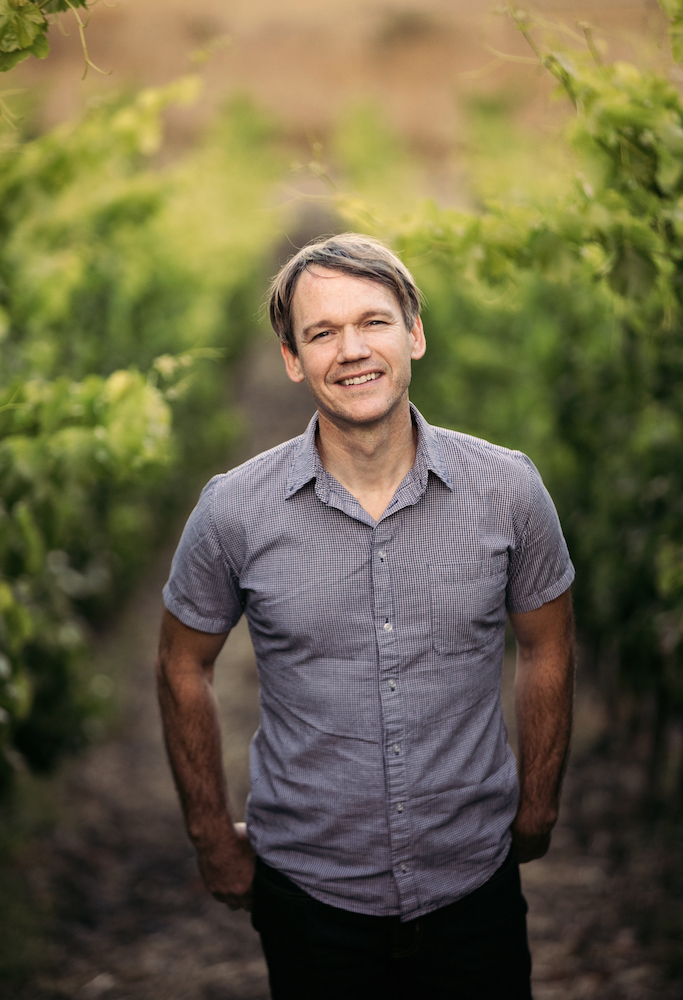 It was a very personal turn-of-life event that led James Sparks to the world of wine creation – and consumption. One of a dozen children raised in a small, rural Idaho town, he left the Mormon religion a little over 15 years ago. The road to a new way of life led to Santa Barbara County, and a career that now has him at the helm of four premium wine brands, including his own pet project, Kings Carey, and the celebrated boutique label, Liquid Farm.
"I love wine, from the farming to the making," the Solvang resident tells me as we chatted this past weekend. "There's always something new, there's always a challenge, and nothing is ever the same."
With four labels in his purview, and each with its own focus, diversity in his daily duties is inevitable. But the common thread is Sparks' personal approach – a hands-off philosophy based less on manipulation and intervention and, as completely as possible, more on shepherding and simply observing.
"Less is more," he insists. "Stay alert, but stay out of it."
In particular, Sparks focuses on where his grapes come from – he sources fruit from various vineyards across the county – and on timing. He adds, "I pay attention to each section in a vineyard so that I pick at the most optimal time and create a flavor and profile representative of that vineyard."
Serendipity was on Sparks' side when he reached that very personal fork in the road. His brother-in-law, Brandon Sparks-Gillis, had just helped launch a wine brand in Santa Barbara – Dragonette – and the opportunity to join the buzzy, respected brand as assistant winemaker became Sparks' ultimate leg up. Within the year, he was at the helm of a brand-new project – Liquid Farm – and, with owner Jeff Nelson, Sparks has driven the brand to success ever since.
Today, Liquid Farm, with a destination tasting room in Los Olivos, is a favorite among lovers of Burgundy, and especially lovers of chardonnay. The 2019 Golden Slope Chardonnay ($58), with its bevy of 90-something scores, is a blend of fruit from no less than eight Sta. Rita Hills vineyards – an inspired experiment aimed at capturing a region in a bottle; minerality and driving acidity reign supreme. The 2021 La Hermana Chardonnay ($48) is an homage to the Santa Maria Valley and features fruit from Bien Nacido Valley, whose sandy loam soils create a plusher, richer chard. Current releases also include the 2021 Santa Barbara County Pinot Noir ($48) and the 2021 Rosé of Mourvèdre ($28).
Kings Carey is Sparks' personal creative outlet – his own label, which hit the marketplace in 2017. The name is a tip of the hat to personal roots: his wife Anna's hometown of Kings Point, on Long Island, and his own home turf, the small ag town of Carey, Idaho. The labels are eye-catching, with playful illustrations in both color and black and white by Philadelphia-based artist Hawk Krall. With this label, "I'm making wines that I want to drink," says Sparks, "hoping others will enjoy them, too!"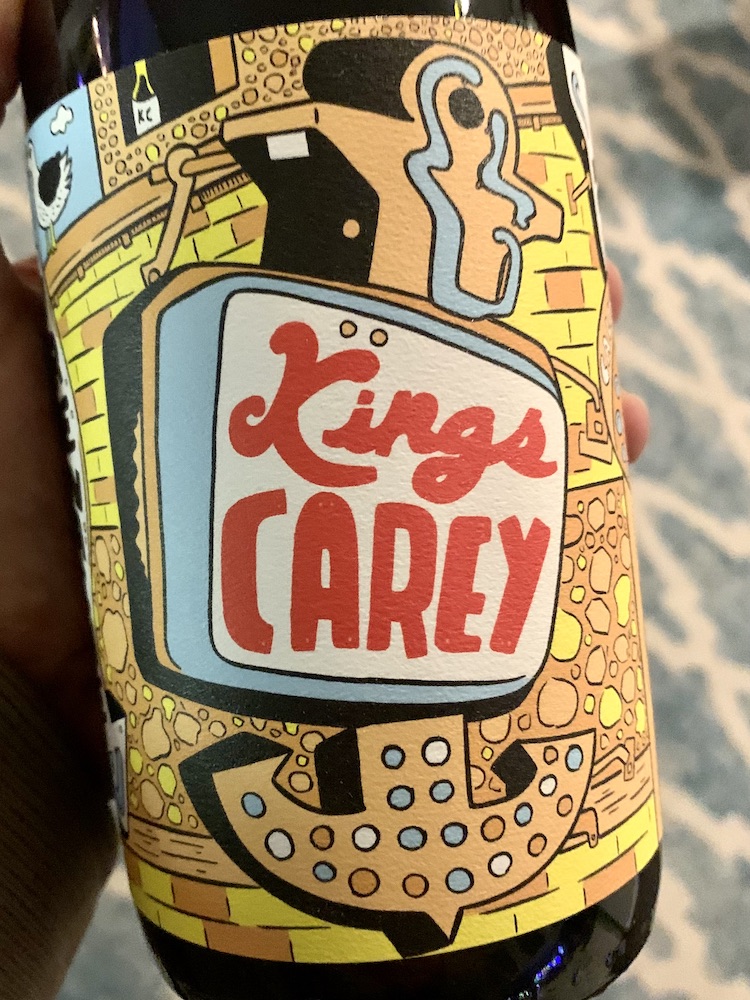 Sparks prefers wines that are lighter, fresher, and lower in alcohol, and his penchant is definitely reflected in his passion project. The 2019 Kings Carey Grenache ($38) is zippy and bright, with a fruit nose and savory finish. It's a cool-climate version of what's become my own favorite Rhône grape, sourced from the organically-farmed Spear Vineyard in the Sta. Rita Hills and aged 29 months in 400- and 500-liter puncheons – oak vessels twice the size of a standard wine barrel. "They reduce surface area," says the winemaker, "and help the wine evolve over time."
The 2021 Kings Carey Sémillon ($25) comes from the SIP-certified Star Lane Vineyard in the warm Happy Canyon AVA and is equally zingy and lively, with sparkly minerality; it's a wonderful white wine alternative. The label's 2021 Grenache Rosé ($25) is out in-market now, too.
Sparks is also the winemaker for a pair of personal ventures in the Santa Ynez Valley. G. Khan is owner Roy Kim's exploration of pinot noir from Radian Vineyard in the Sta. Rita Hills. Grapes are hand-picked and hand-sorted, and the wines undergo whole cluster fermentation to create a wine that is lush and expressive. The 2016 G. Khan Pinot Noir ($85) is available at select shops throughout California.
Dogged Vine was born when L.A. transplants Ike and Lara Zekaria bought a 20-acre vineyard in 2017, which they replanted to Châteauneuf-du-Pape-inspired grapes like mourvèdre, cinsault, and grenache. Sourcing from this organically-farmed estate in the Los Olivos District AVA, as well as a couple of other neighbor vineyards, these are "more house-style wines," says Sparks. "These are wines that can be consumed now but also aged – not so big and bold, more nuanced, less in-your-face fruit, a bit more restrained." The 2021 Dogged Vine Rosé ($28) is splashy, with citrus notes and refreshing minerality. The 2021 Dogged Vine Sauvignon Blanc ($38) comes from Tierra Alta Vineyard and is crisp, with tropical fruit notes and a clean finish.  
Find out more about James Sparks on his website, kingscarey.com
You might also be interested in...