Holiday Wrap Up: Wrapping Up the Home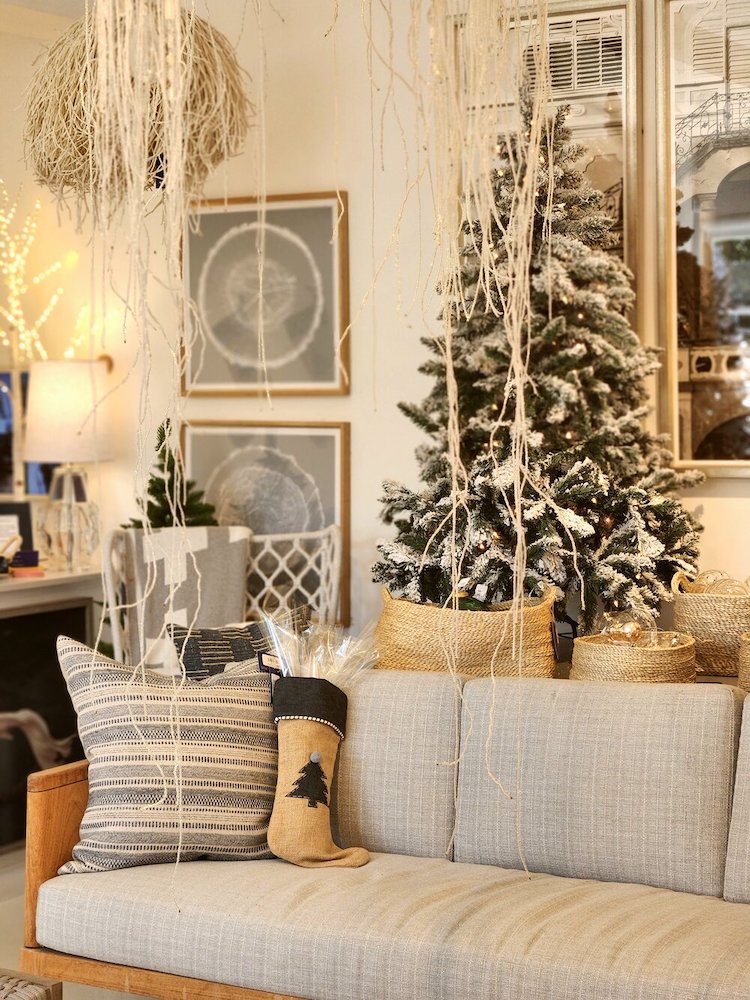 With the holidays upon us, here are a few places for putting those finishing touches on the home, last-minute local gifts, or just spots to go get some fresh air and holiday cheer. During the hustle and bustle of the holiday season, it's easy to let things slip through the cracks and this week is usually filled with eleventh hour gift shopping and frantic final touches to the home before the in-laws arrive. 
Summerland has become known as a hotbed of interior design and décor stores and is an ideal stopping point for any of these last-minute purchases. Home Crush, in addition to being a full-service design studio, has recently opened a newly renovated bungalow onsite that allows seasonal items to be stocked – including faux Christmas trees, ornaments, and other festive accessories – for any stocking stuffers or decorating needs. They also offer stylish infrared heaters and firepits to keep the exterior spaces toasty, plus tables, chairs, and more to add those final touches to the home before any holiday hosting duties. The items stocked at Home Crush are exclusive to the area, and often California, with items able to be purchased directly off the floor so one can take them home that day.
Another popular spot to shop in Summerland is The Well. With a range of antique and vintage items, upcycled objects, and other distinct pieces to put inside and out, one is bound to find a unique gift in this expansive space. The Well also routinely features pop-ups and displays from local craftspeople with jewelry, attire, and other accessories available onsite. Stop in for a unique antique or just to find a small, last-minute gift. And if you still need holiday cards, gift tags, and any other stationery odds and ends, then the nearby Farm to Paper is the place to go. Their range of boutique items, including new colorful and cozy Oaxacan slippers, can also make good stocking stuffers.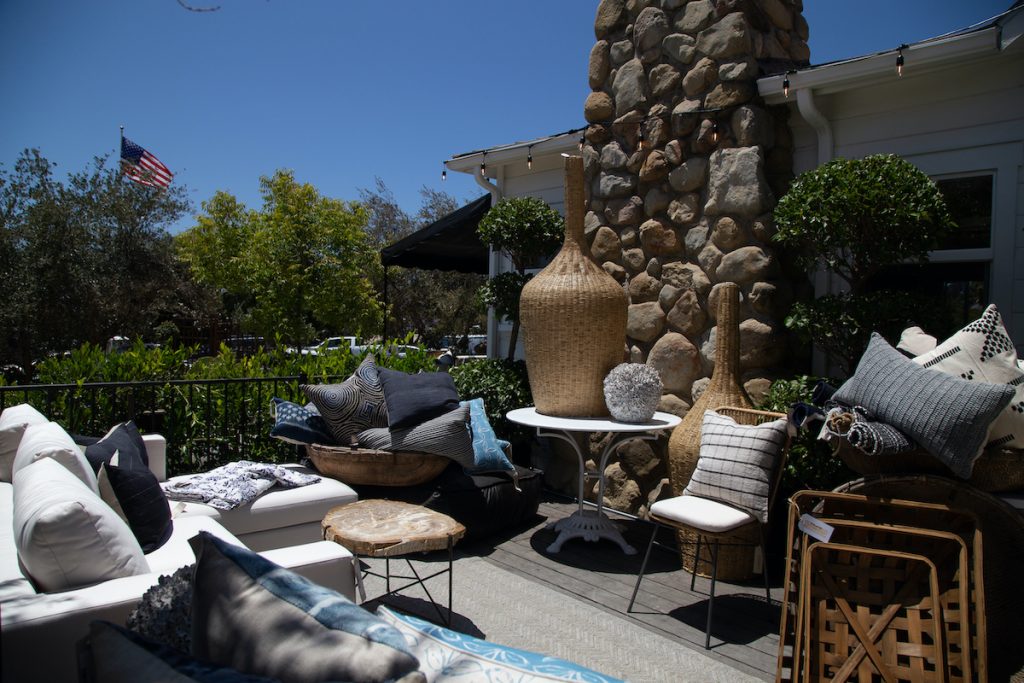 Some Local Flavor and Fun
Whether looking to season up some meat this season, or just in search of a local gift for a foodie, the spice blends from Mylestone Barbeque Co. are the way to go. Founded by Charles Myles, who was born and raised in the area but whose family hails from the South, he started grilling Santa Maria tri-tip and other goodies back in 2019. When the pandemic hit, he started packaging some of his signature seasonings as a means of support.
The spices come in three styles: Chicky Bang Bang for one's poultry needs; One Fish Two Fish for any aquatic cooking endeavors; and the Signature Rub to deliver a more traditional BBQ flavor, with a few family secrets mixed in. The spices are blended, packed, and labeled with his own hands and if you'd like a preview of what they taste like, Charles and his grill can still be found at Draughtsmen Aleworks in Goleta on most Sundays from 11 am to 3 pm, or more likely, once they sell out.
While the spice blends will make a great gift, it is his Fermented Hot Sauce that is hard to get one's hands on, with each batch selling out as quickly as he can make it. Incorporating Fresno and Habanero Chilies plus garlic, the sauce is fermented to develop a distinctive lactic tang that can't be achieved from just vinegar. Visit www.mylestonebbq.com for more information.
Looking for a boardgame to play with the family this season but unwilling to go through the fights, therapy, and hours of not speaking to one another that a single round of Monopoly usually brings? The new board game, Moksha, offers a more peaceful solution. Developed and designed locally by James Kapicka, Moksha – meaning "liberation" in Buddhist philosophy – is a yoga-inspired board game. Kapicka pulled from his experience as a yoga instructor and bodyworker, to design a game that brings "laughter, discovery, and connection" with players navigating their way through the board and four categories – draw, act, share, think. The game also allows for various play modes including team, collaborative, individual, and even mini-games, as individuals or groups seek liberation. Ten percent of all profits go to The Prison Yoga Project. Visit www.yogaboardgame.com for more information or to purchase.
Love books and Montecito as much as we do? Lost Horizon Bookstore will be hosting a book signing of Montecito Style with Firooz Zahedi and Lorie Dewhirst Porter this Saturday, December 17, from 2-4 pm. Pick up an autographed copy for yourself or others and check out the current Riv magazine for the full story on Firooz.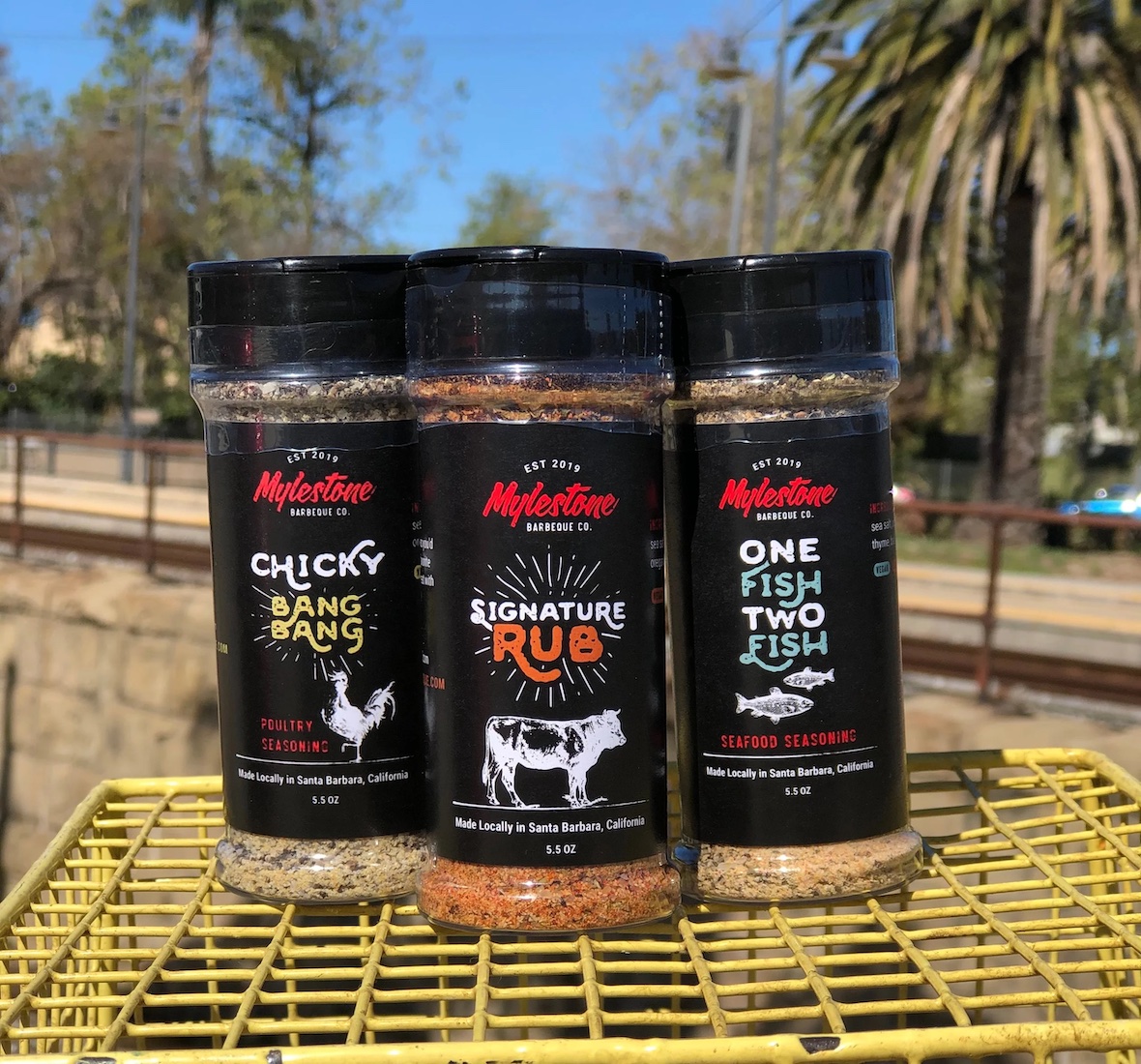 Light Up the Night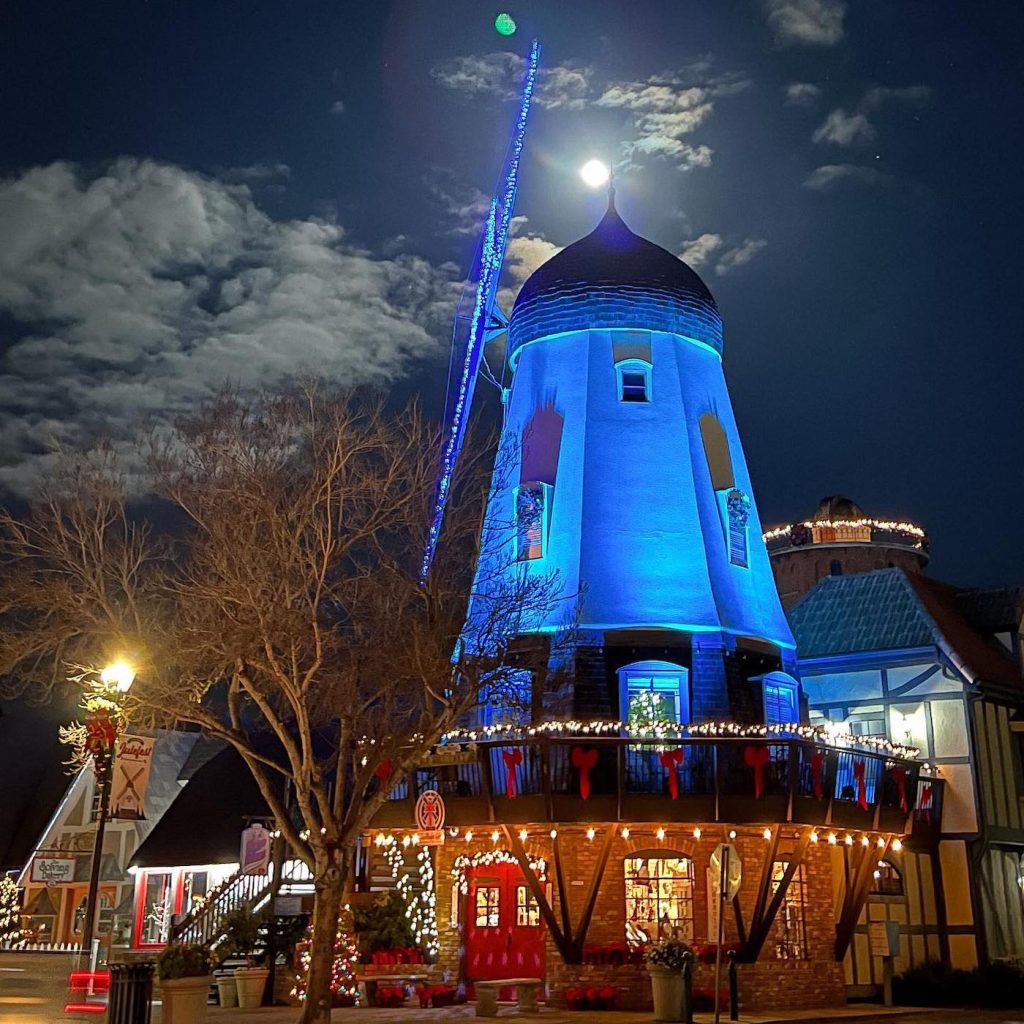 Solvang feels a little bit like Christmas throughout the year, but this is really its time to shine. The month-long Julefest is still taking place and offers lights and other sights throughout the month. From the fashionable Danish designs featured in The Copenhagen House to the Old-World charm of Christmas ornaments, nutcrackers, and other holiday décor offered at Jule Hus, Solvang has a plethora of places to find a present. Of course, if you're tired of the holidays, the Solvang Tree Burn on January 6 may be the cathartic conclusion you're looking for. 
If in Solvang, then it is just a quick trip to fill your night with some glowing good times. The Enchanted Garden Holiday Lights Festival will be held this Friday to Sunday (December 16-18) from 5:30 to 8:30 pm. Located at the Santa Ynez Valley Botanic Garden in Buellton, this Sunday will feature live reindeer for an extra dash of holiday cheer. Visit EnchantedHolidayLights.com for tickets.
Of course, our own ZooLights at the Santa Barbara Zoo will continue to run through January 15. Visit the interactive installations that bring together 50,000 LED bulbs, larger-than-life-size animals, and thousands of handcrafted silk-covered lanterns. Peruse illuminated peacocks, fiery lions, and more in this way to see the zoo in a whole new light.
If you're in need of something to drink during your festivities, then there's a Miracle at the Funk Zone. Hosted at the Pearl Social, this pop-up Christmas bar is an over-the-top display of lights and libations with even a few themed bar items available for sale like a set of Naughty & Nice Santa shot glasses. The SanTaRex Mug is that perfect gift for someone who enjoys celebrating both the holidays and dinosaurs. Or just enjoy one of these mugs with a drink of Grandma Got Run Over by A T-Rex, a fruity blend that brings together citrus, spiced pomegranate, and the lush addition of gentian aperitif. Naturally, the experience really revolves around the festive cocktails they're serving up. Some are made to warm the palate, like a mulled wine or a chai spiked with spices, brandy, and rum. Others are their own animal, such as the Christmas Cricket that adds a dash of mole bitters to a tequila-themed version of the minty-chocolate cocktail. The uplifting Christmapolitan incorporates an absinthe mist and hint of rosemary on top of the classic flavor combo of cranberry and vodka.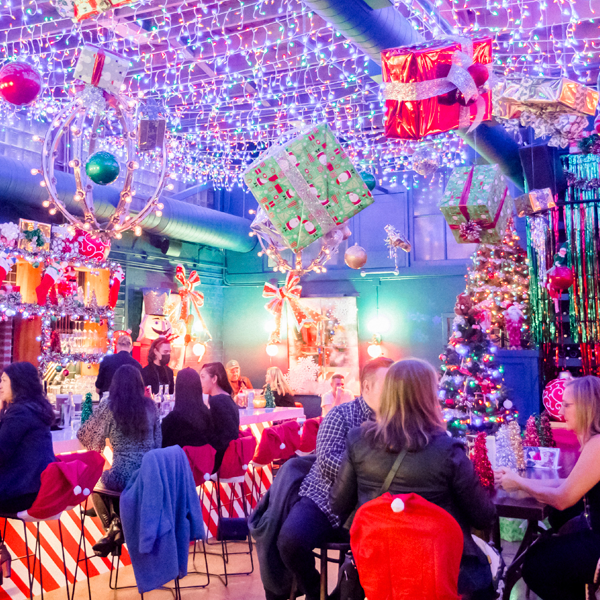 Feel blue about all the green and red? Then head down to the 20th Annual Chanukah Festival on Sunday, December 25, from 2:30-4:30 pm at the Ventura Harbor Village. Held on the 8th day of Chanukah, which also happens to coincide with Christmas Day, the centerpiece of this celebration is a six-foot ice menorah that will be getting sculpted throughout the day and get lit at 4 pm in what is being described as the "coolest" lighting around. There will be musical entertainment if you feel like dropping the dreidel. Don't have a dreidel? A Judaica boutique will be onsite for some gelt-free shopping. Snow fall and the sizzle of latkes will add to the festive affair. In the mood for some more Jewish food? Read on in Nosh Town on the next page for some other ideas.
And if you need a little more help on what to look for this season, scan the QR code for more
gift ideas!  
You might also be interested in...