A Homer Run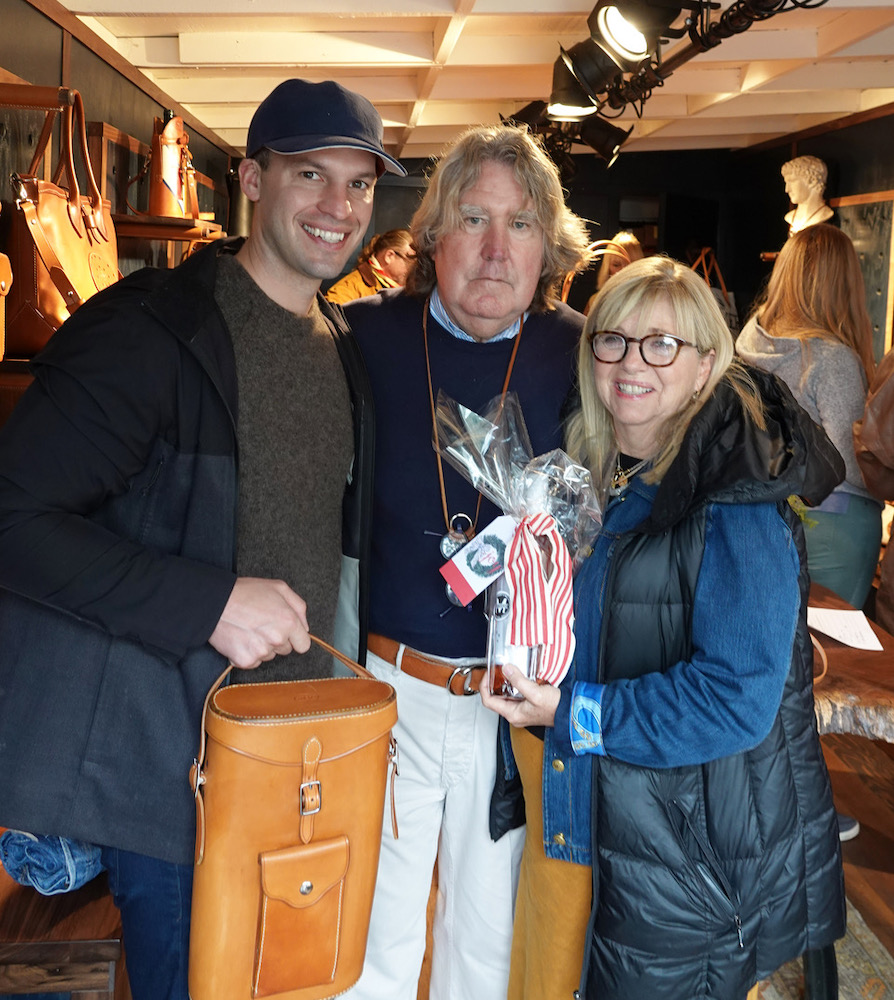 Good things do indeed come in small packages as fashion entrepreneur Terry Pillow, 70, amply proved when he opened his 200-square-foot bijou boutique Homer Montecito on Coast Village Road, a tiara's toss from Tre Lune, selling beautiful bridle leather bags ranging in price from $2,600 to keyrings for just $85.
Terry, who formerly worked for Ralph Lauren, Giorgio Armani, Coach, and Tommy Bahama, enlisted his 16-year-old son Sam as cashier for the hotly anticipated event, which was featured in an 11-page article in the latest MJ magazine by my colleague Les Firestein.
Two of the designers, Steven Soria and Rafael Cordova, both from our Eden by the Beach, helped the tony throng of customers, including local rocker Kenny Loggins, fresh from hosting duty with fellow singer Brad Paisley at KEYT-TV's 36th annual Unity Shoppe Marathon, "Unity in the Community," which raised $360,000.
It seems only fitting a man named Pillow should be getting blanket coverage. A new odyssey begins…
You might also be interested in...