Athletes Advance to National Championships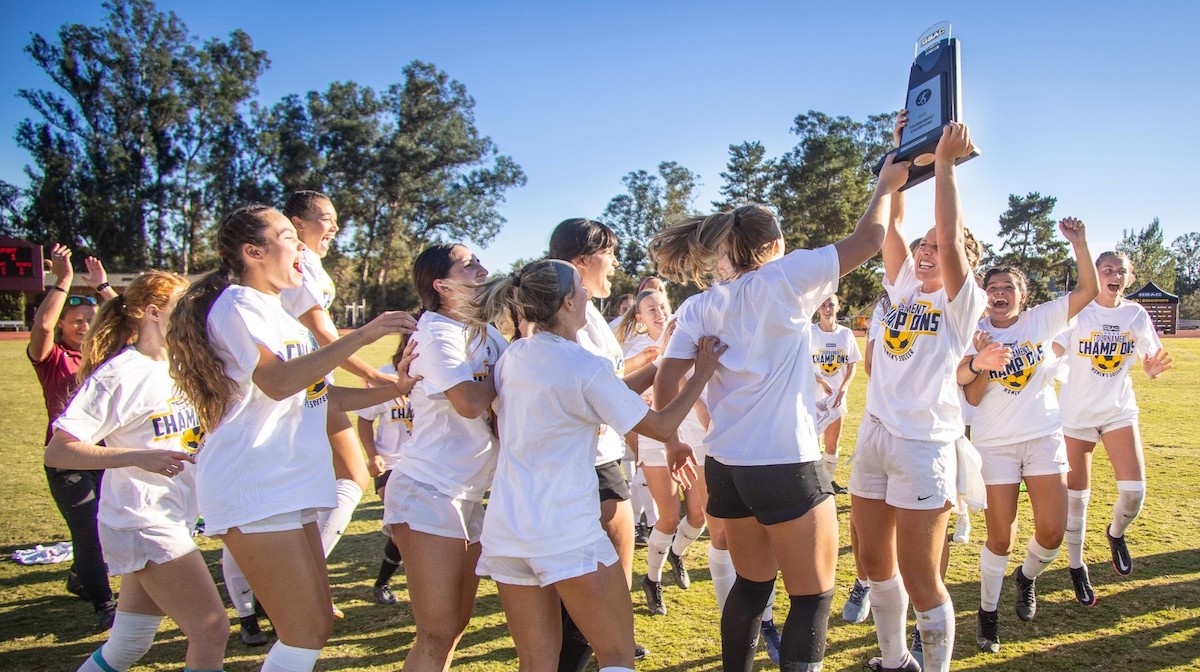 Four Westmont athletics teams hit the road with hopes of bringing home national championships.
No. 15 Westmont women's soccer (14-0-3) battle No. 22 Lindsey Wilson College (KY) (7-4-4) on Thursday, November 17, at 9:30 am PST at Southeastern University in Florida for the first round of the NAIA National Championship. The winner advances to play the winner of No. 19 Southeastern vs. Georgia Gwinnett College in Round Two on Saturday, November 19, at 3 pm PST.
The Warriors beat Ottawa (AZ) 2-1 on November 12 to secure the Golden State Athletic Conference Tournament Championship on Thorrington Field. They had previously won the GSAC Regular Season Championship.
"It is a pretty big day for the team," said Westmont head coach Jenny Jaggard, who is 50-11-9 (.779) in four years at the helm. "Winning the title is always an exciting thing and I told the seniors that this is our 50th win together. It's an exciting way to do it."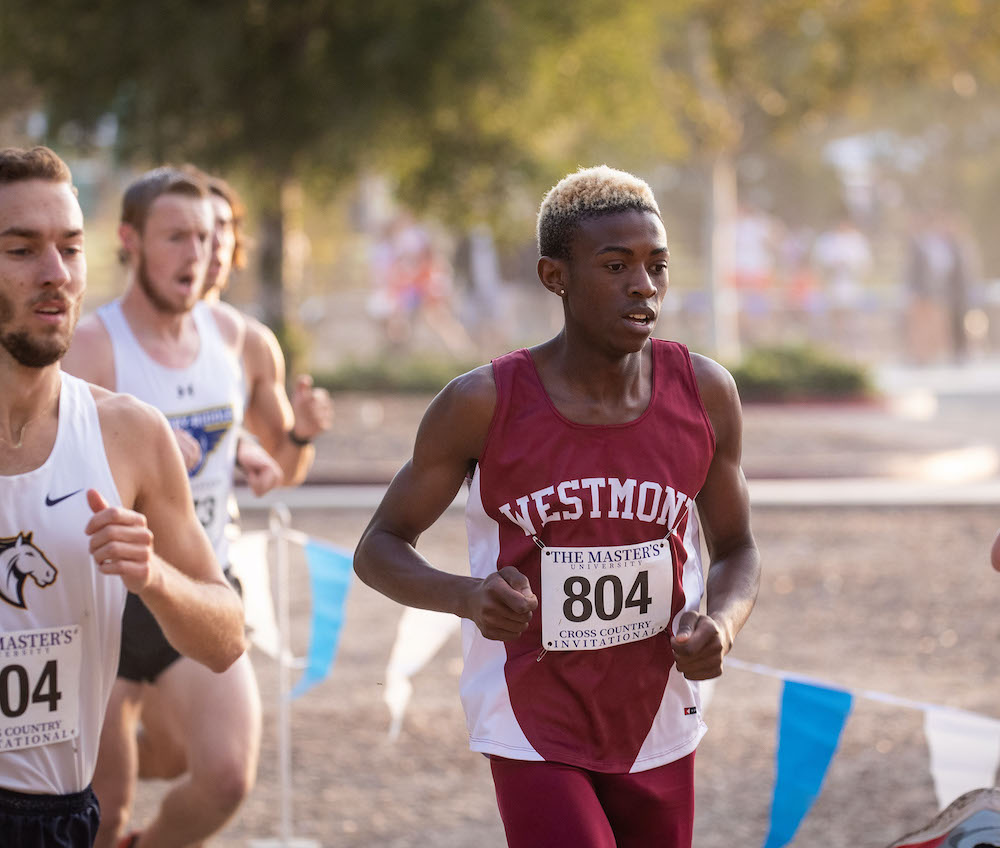 The No. 8 men's and No. 9 women's cross country teams will compete at the National Championships on Friday, November 18, at the Apalachee Regional Park in Tallahassee, Florida. There will be 78 men and 80 women competing in their respective races.
Westmont's men's team is headlined by Zola Sokhela, the 2022 NAIA Cross Country West Region Men's Athlete of the Year. The team includes Garrett Miller and Danny Rubin, who both made the All-GSAC team following stellar races in Rocklin.
The women's team has been led by freshman Annie West, who was named GSAC Freshman of the Year after taking 5th place at the conference championships. The team also includes All-GSAC runners Kari Anema, Madden Hundley, and Landon Torres.
No. 25 Westmont volleyball (22-6), winners of the GSAC Regular Season Championship, will face No. 17 Montana Tech (24-8) in the opening round match of the NAIA Women's Volleyball Championship on Saturday, November 19, in Butte, Montana. The Orediggers were the Regular Season Champions of the Frontier Conference, going 9-1 in conference play. The winner will advance to the final site in Sioux City, Iowa, along with the winners of the other 23 opening round matches for action beginning November 30.
You might also be interested in...