A New Dreamy Book by Bill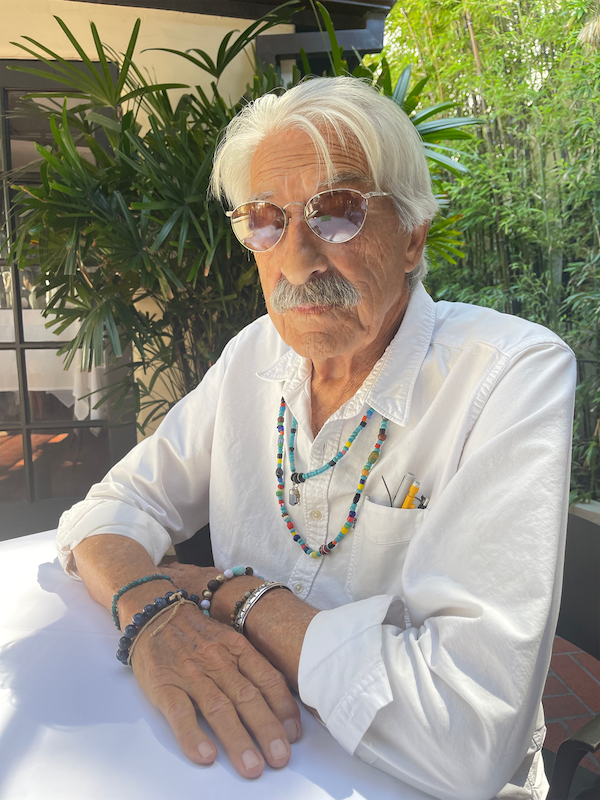 Montecito author and illustrator Bill Dalziel has published his second children's book Charlie's Dream, a sequel to his first Ulma, the Kidnapped Tree, which he will help launch at Tecolote in the Upper Village on December 3, with 10 percent of the book purchases at the bash donated to Storyteller Children's Center, a local nonprofit.
In a fantastic dream Charlie, the Eastern Blue Jay, imagines he brings together a gathering of his finest feathered friends – the Blue Jays, Crows, and Ravens – to rescue Ulma, an American elm tree from a fate sure to destroy
the tree.
The bird visits an arachnid of amazing size known to be a soothsayer to find out how to free Ulma. She closes her nine eyes and sees her "beloved California" as the safe place to take her with Santa Barbara as the locale.
Bill's story began in 2019 with his first children's book, based on an event in his life when he was brought on as an architect for the design and construction of the Northridge Fashion Center project. JCPenney wanted a live tree showcased in their courtyard and he was sent back East to visit a 150-year-old tree nursery, and decided on a Liberty tree, a young American elm already 30 feet tall.
"In these books we find lessons of friendship, determination, environmental concerns, and the magic of nature, creating a pair of inspiring books for children, with a message of hope," says Bill, an abstract impressionist from the early '60s.
A world traveler, he sailed across the Pacific to Honolulu on a sloop.
His next project is a book on Zen poetry and musings, and a book of portraits to be published in spring 2023.
You might also be interested in...