The Ultimate Paddle Party: Santa Barbara Vintners' Charitable Gala Returns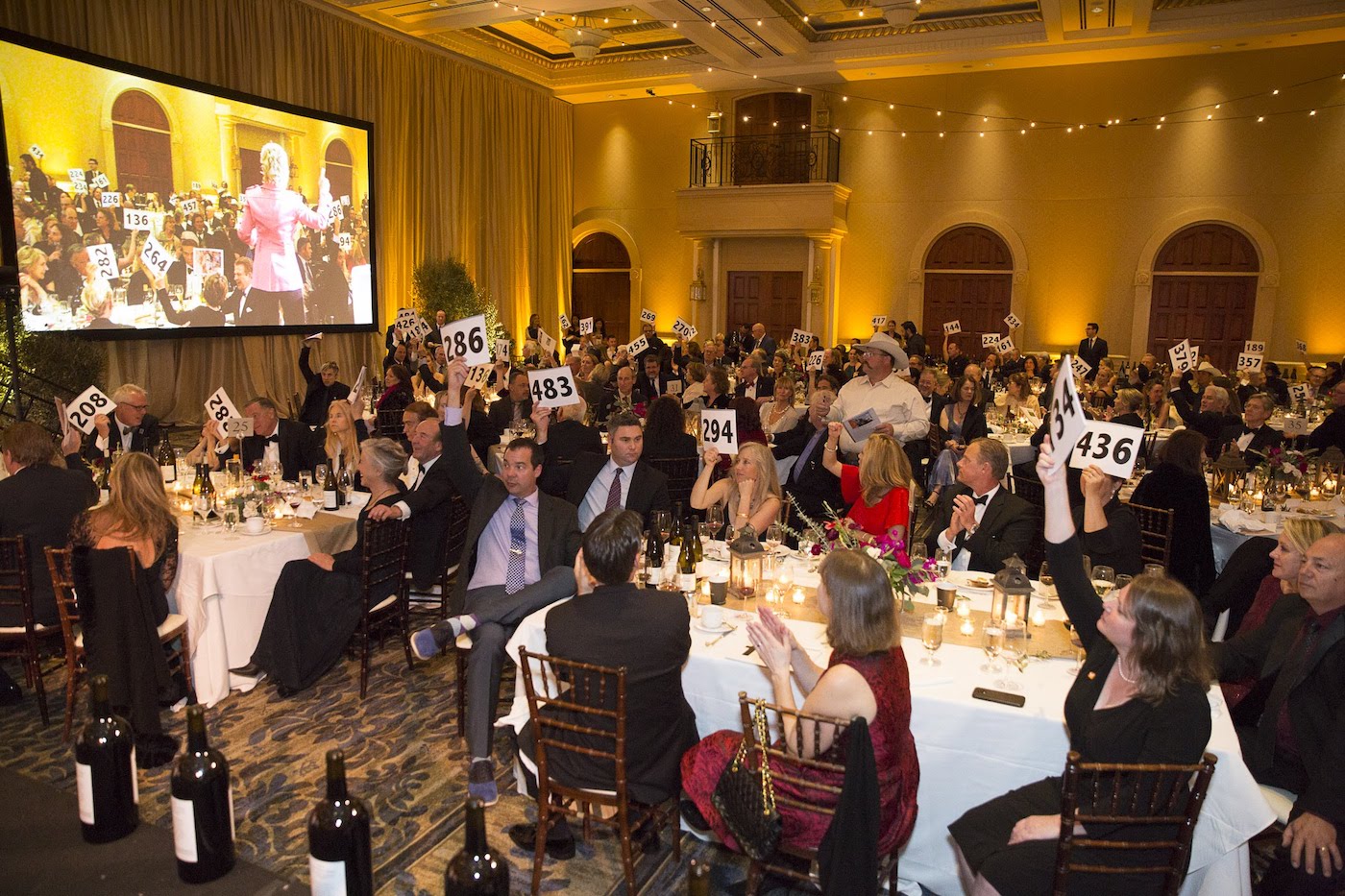 Winemaker phenom Bryan Babcock is throwing open the doors to his Montecito estate. The exclusive invite includes a five-night stay for six people at what's affectionally dubbed Villa Flora, a captivating property located just three minutes from Miramar Beach that features Mediterranean architecture and elegant gardens. Guests will also be treated to a Spanish-inspired dinner prepared by executive chef Sergei Simonov of Loquita, a Santa Barbara standout, and chauffeur service to the Santa Ynez Valley to taste and mingle at Babcock Winery with the winemaker himself. The lucky winners go home with a curated selection of wines, including a jeroboam of Babcock pinot noir. And it can all be yours, if the price is right.
This special Babcock experience is one of dozens of sumptuous lifestyle lots that are part of this year's Santa Barbara Wine Auction, taking place across wine country and at the Ritz-Carlton Bacara Resort on November 11 and 12. The biennial gala is the event of record for the Santa Barbara Vintners Foundation, a philanthropic team of local winery leaders that has raised millions of dollars in the last 20-plus years for area charities, primarily Direct Relief International (DRI). But the altruistic focus has expanded in the last two years and now earmarks substantial funds for Santa Barbara County farmworkers, too.
"I am a Latina, and I have such great respect for all vineyard workers," says Jessica Gasca, the creative behind the Los Olivos-based Story of Soil wine label and president of the Santa Barbara Vintners Foundation since 2018. "We have such an important relationship with them, and so I took it to the board – that we could leverage the auction to bring healthcare directly to our vineyards."
Fact is, the women and men who work the fields where wine grapes grow are often in the shadows. Theirs is an ongoing contribution that crescendos during the fall harvest but keeps them connected to the land throughout the year-round growing season. A critical cog in the winemaking wheel, but one that readily goes unseen. For many of these workers – people whose immigration status can remain in perpetual limbo – staying in the shadows is a safety mechanism, really, but one that can deliver dangerous consequences to their medical welfare.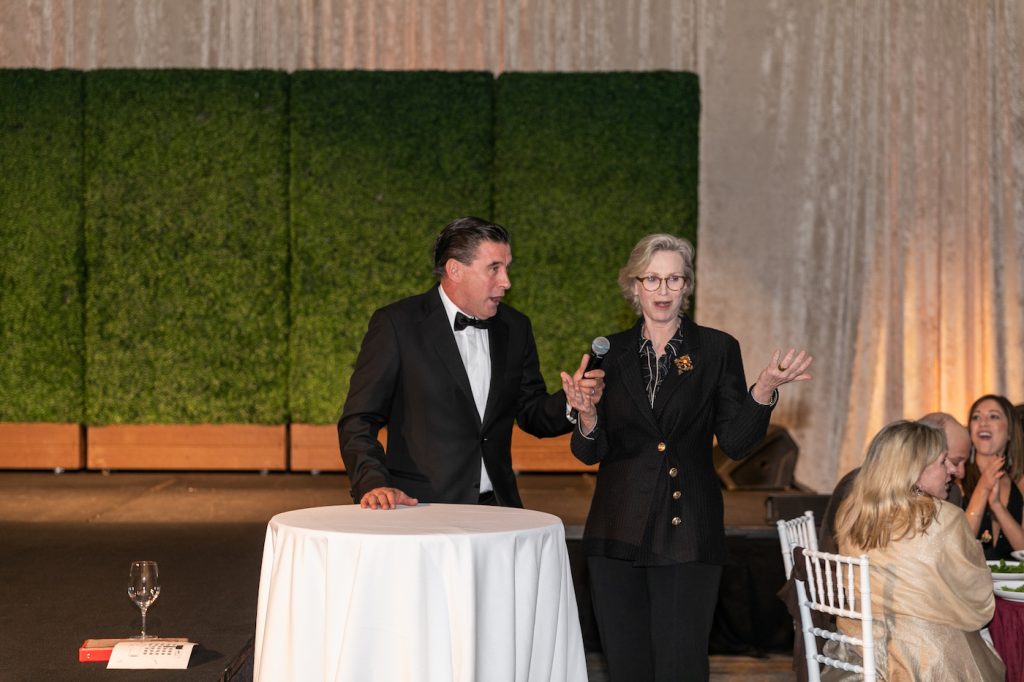 "So many in the vineyard working community don't go see doctors, they don't go in for preventative medicine, they don't feel comfortable putting their names down on paper and filling out forms," says Gasca. So, two years ago – the 2020 Auction took place, serendipitously, in February, right before the global pandemic shutdown – the Foundation extended its charitable reach beyond DRI to also include Community Health Centers of the Central Coast, or CHC, which brings a large menu of medical and healthcare services directly to workers and into the fields. 
The 2020 Auction proved essential for CHC: Covid vaccinations to farm workers, many of them delivered directly to vineyards via mobile units, topped 38,000; more than 10,000 Covid Care Kits were delivered; and a new CHC clinic opened its doors in Los Alamos. Ongoing outreach has included a holiday event last year that raised more than $30,000 in children's gifts and a health fair in Buellton this past August that included everything from diabetes screenings to appointments with immigration lawyers.
"Of course, this is a long-term dream," adds Gasca. "Wouldn't it be great to have mobile medical units going to the vineyards on a weekly basis? But for now, the word is getting out there in the community that these services are available, and our vineyard teams are feeling acknowledged and appreciated."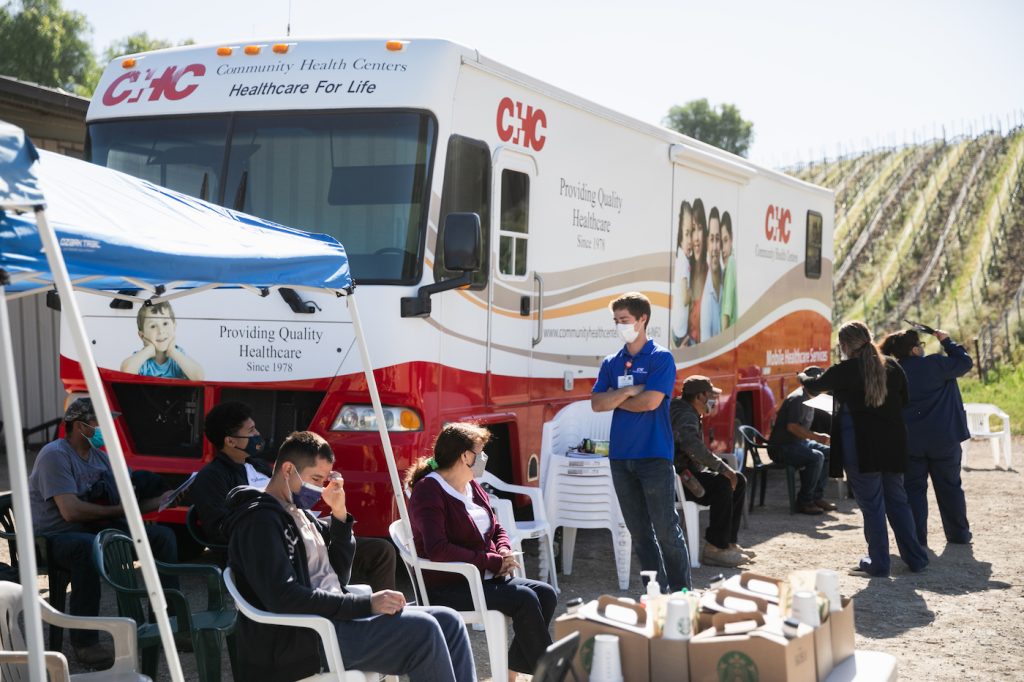 There's plenty of wow factor around this year's auction, then, to both amaze guests and encourage their generosity. To that end, what has always been a one-night gala event is expanding this year to a two-day affair. On Saturday, November 11, three curated lunch experiences take guests to wine country: at Pico Restaurant in Los Alamos, a farmer-driven meal will be paired with wines from Foxen, Fess Parker, Sea Smoke, Story of Soil, and Lumen; at Presqu'ile Winery in Santa Maria, which also include wines from Au Bon Climat, the lunch experience also includes a guided winery tour; and a lunch at SAMsARA Winery in Goleta will also feature wines from Sanford and Stolpman. Tickets are $200 per person, with half earmarked for CHC.
The official Auction extravaganza opens up Friday night at Bacara with a first-ever auction preview and walk-around tasting of dozens of Santa Barbara wines. And then, things get fancy on Saturday, November 12, when guests are seated at winery-hosted tables (you'll find me with my Foxen friends) and treated to a magical night.
This year's culinary experience is in the hands of Executive Chef Daisy Ryan, owner of Bell's in Los Alamos and Bar Le Côte in Los Olivos, and winner of a Michelin star in the fall of 2021. Industry veteran Chris Shackelford will lead a team of sommeliers who'll look after the pairings at each table.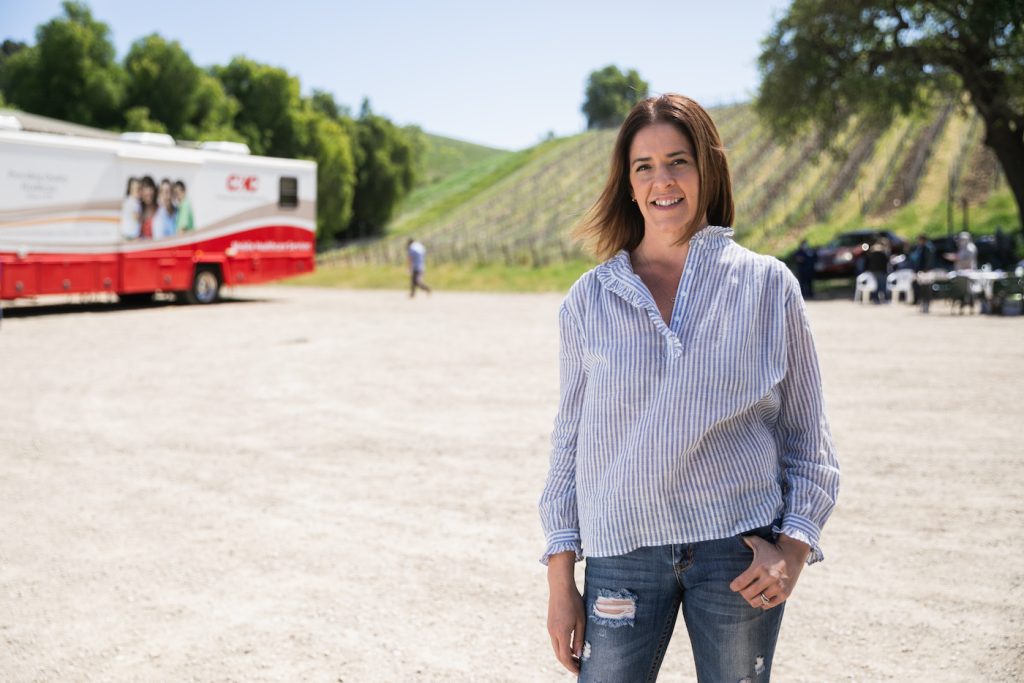 The auction is, of course, the pièce de résistance, thanks to a cavalcade of lots that aim to impress. Alongside the aforementioned Montecito getaway offered by Babcock Winery, guests will compete in a paddle-raising frenzy over dozens of exclusive experiences like:
– Foxen Library Wines Dinner inside bouchon Restaurant's private Cork Room, hosted by Foxen founders Dick Doré and Bill Wathen, including six take-home bottles of Foxen pinot noir magnums
– Wine and Dine at the San Ysidro Ranch with Richard Sanford, the man known as the Godfather of the Sta. Rita Hills, including a take-home case of wines from Alma Rosa, a label he launched
– A Dining Experience inside the private Bungalow dining room at Lucky's in Montecito
– Two nights at the Retreat at 11 Oaks, Carhartt Winery's estate two-bedroom vineyard home in the Santa Ynez Valley, including a ranch tour and tasting, as well as dinner at Solvang's Sear Steakhouse
– A two-night stay, plus dinner for eight, inside the brand new Mattei's Tavern, Auberge Resorts Collection, in Los Olivos
Attendees have various sponsorship opportunities to choose from, starting with the Bronze Package ($3,250, tax deductible), which includes two tickets to the Friday night reception and Saturday evening Auction.
This year's vintner honoree is Grassini Family Vineyards, well known for their premium cabernet sauvignon and sauvignon blanc, as well their own ongoing charitable causes.
For tickets and full lowdown on the impressive auction lots, visit sbwineauction.org. Cheers!  
You might also be interested in...