World Business Academy
To get a clear picture of what the World Business Academy does, it's a good idea to zoom out far above the Santa Barbara nonprofit's home base – maybe to around 30,000 feet, suggests founder and president Rinaldo Brutoco.
"With the exception of Direct Relief International, which is a massive charity that's based here, we might be the biggest nonprofit that's much better known outside the state and even beyond the United States than we are in Santa Barbara," he says of the think tank he founded back in 1986 in Silicon Valley before he moved operations to our little burg a quarter-century ago. "We have an enormous reputation globally, but not everybody here knows who we are."
Indeed, true to its name, World Business Academy is a think tank and action incubator that explores the role of business in relation to critical moral, environmental, and social issues of our time in service of its mission to combat climate change and expand corporate consciousnesses around the globe.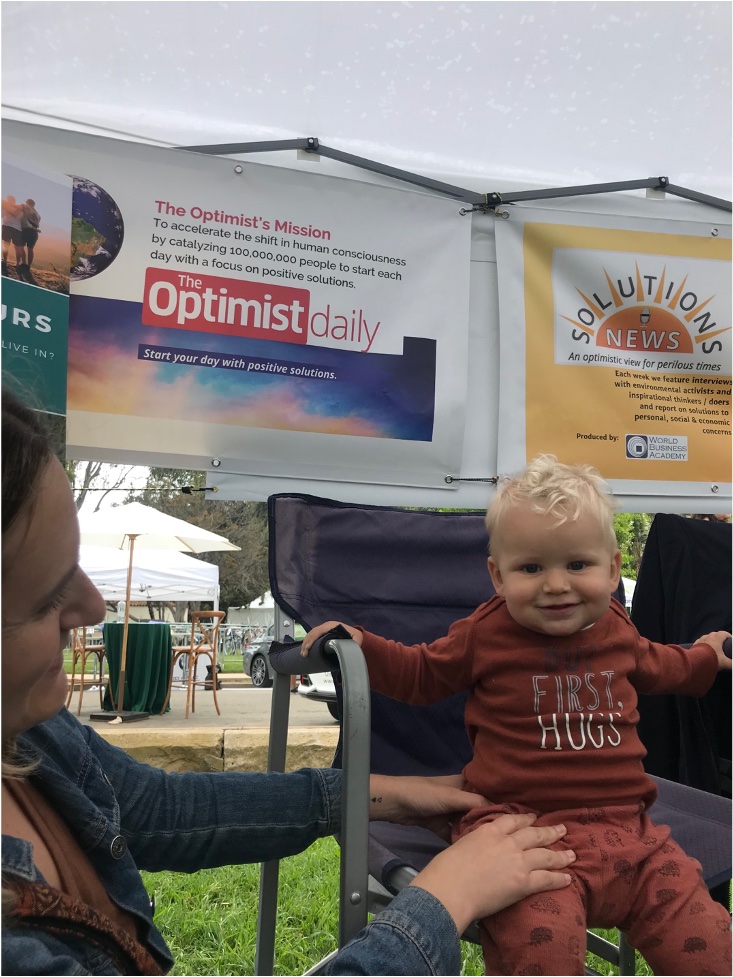 "We are looking at the biggest questions that are facing human civilization's ability to survive, and of course that's climate change," says Brutoco.
WBA has authored numerous white papers on the issue, including ones on nuclear energy, and another that proves how release of methane from the oceans and the permafrost is by far a bigger problem than CO2, he said.
"The head researcher for NASA said it was completely flawless in terms of its accuracy."
WBA's work on fuel cell-assisted microgrids sparked a great deal of interest around the globe, as has its related understanding of the necessity of a transition to hydrogen as the best source of clean energy.
"We've been writing about direct air capture (DAC) forever," Brutoco says. "We've been talking about replacing fossil fuels with hydrogen and the hydrogen economy since my first book on the subject, which was published in 2007. And now we are looking at the hydrogen economy breaking out and replacing fossil fuels on an urgent basis."
WBA helped France develop the French Hydrogen Consortium at the request of President Macron, bringing together the country's largest oil company, its largest bank, and the biggest aviation company.
"This little organization in Santa Barbara is helping design the hydrogen diversion program for France," Brutoco said. "We were asked to do an analysis by the German finance minister of how to more rapidly accelerate the conversion of hydrogen in Germany because of the Ukraine crisis. We work with a number of companies and countries all over the world."
But we can zoom back in again as well, because WBA also lends its expertise locally in California when asked to help out with problems in its own backyard, including the South Coast counties. The organization recently helped to close the last two peaker plants in Santa Barbara and Oxnard, successfully leading the charge to handle the legal work when locals weren't able to afford to retain counsel on their own.
"We're happy to get involved when it's something important that requires our level of sophistication," Brutoco said.
"Global or local, it's all part of WBA's ethos of using its think tank side to come up with creative solutions, and then decide the strategy to do it using its business capabilities," he said.
"Our job is to get the business community to think about how it can be responsible for the whole society," explained Brutoco, an accomplished entrepreneur, onetime merchant banker, business executive, and author. "If a white paper or book does it, we can walk away. Or if we have to get something started, we can do that, too."
Such was the case with JUST Capital, an organization that advises business executives to make sustainability a priority in their decision making, in which Brutoco and WBA incubated in conjunction with other leading global thinkers including Deepak Chopra and billionaire hedge fund manager and conservationist Paul Tudor Jones II. "You get the business community on board, or nothing positive is going to happen," he said. "Business is still the most powerful institution on the planet."
Relocating WBA to Santa Barbara was no accident, Brutoco said.
"I like the fact that we have the highest per capita giving rate of any city in the country," he said. "I like the quality of the people who choose to live here who've made money somewhere else and come here to retire or just enjoy life here and do good work as philanthropists."
But just because World Business Academy has an enormous global presence and sizable support from the biggest donors in town, don't think smaller gifts don't have an impact on the nonprofit and its founder.
"A $50 contribution matters a lot to us because it means they're listening and they care," Brutoco said. "It means they're involved in this kind of quality thinking that leads to solutions. We want to encourage people playing at whatever level they can."
World Business Academy
worldbusiness.org
(805) 892-4600
You might also be interested in...