Moonlighting in the Mission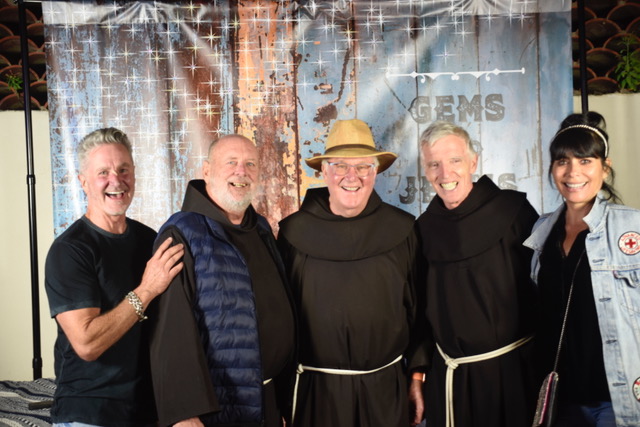 The St. Francis Courtyard at Old Mission Santa Barbara hosted the Gems and Jeans edition of the annual Mission Moonlight barbecue with 150 sold-out guests helping raise around $100,000 towards the historic institution's archive-library and the conservation of the historic buildings and gardens that date back to 1786.
The fun fest, chaired by Donna Reeves, launched with welcomes from executive director Monica Orozco and Santa Barbara parish pastor Dan Lackie, and musical entertainment from OutOfTheBlue.
Fun loving Franciscan friar Larry Gosselin conducted the live auction, which included a private bell tower tour, a sushi chef at-home dinner for a party of eight, and a limited-edition Fritz Olenberger print.
Among the supporters noshing on Pure Joy Catering's fire-grilled chicken and medium rare tri-tip were singer Katy Perry's parents, Keith and Mary Hudson, Maitland Ward, Adam McKaig, Janet Garufis, Roger and Debby Aceves, Jim and Marcia Wolfe, Dacia Harwood, Fritz and Gretchen Olenberger, and Mike and Debbie Stoker.
A gem of a night…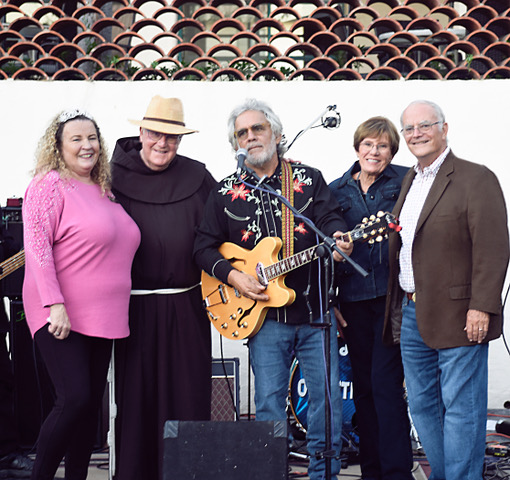 You might also be interested in...