An Epic Time in the Grove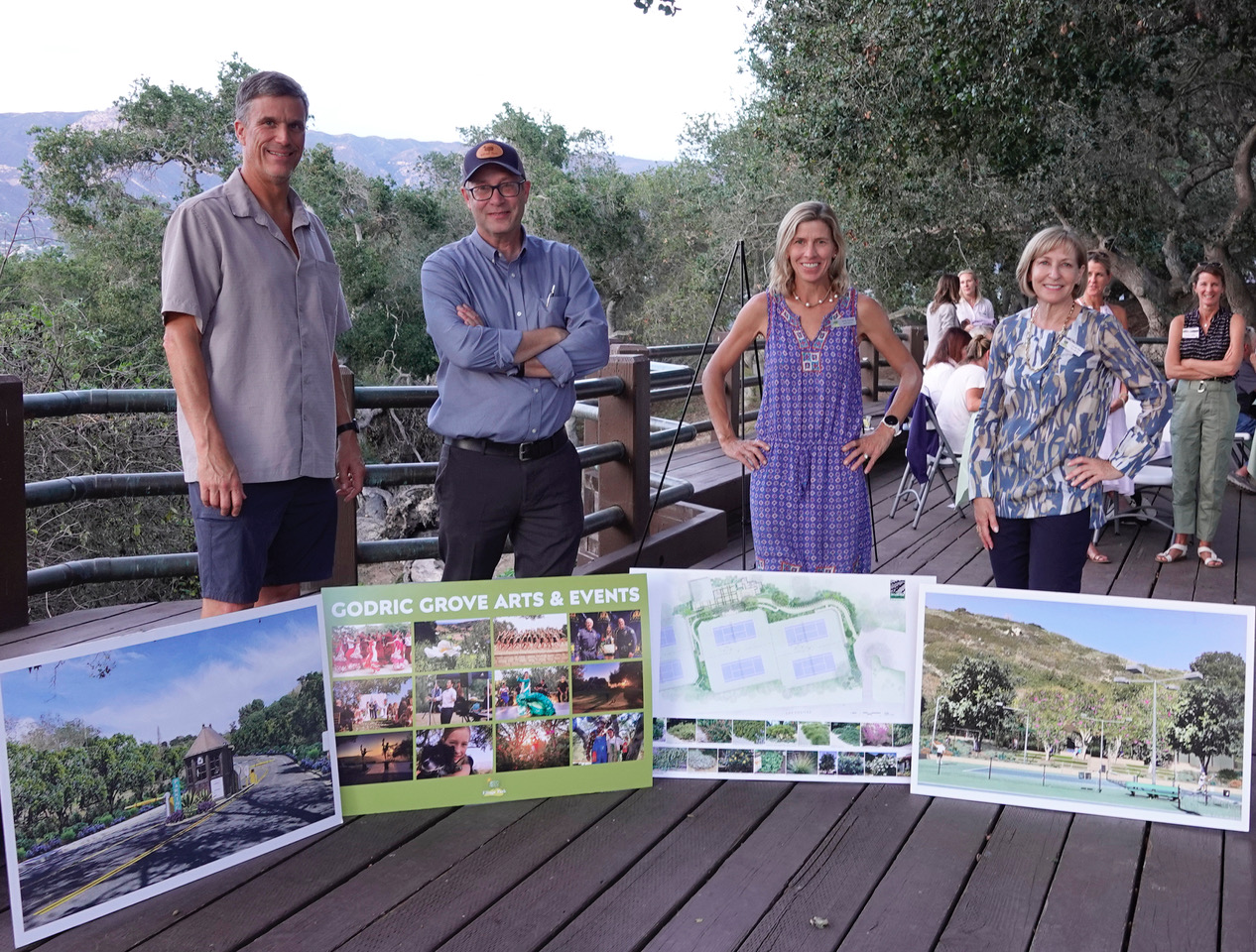 EPIC!, the $10 million capital and endowment campaign for the restoration of 230-acre Elings Park, is well on its way to meeting its goal, says executive director Dean Noble.
After almost 50 years of active use, the popular leisure area built on a city tip needs a number of "essential updates" to help keep it healthy, safe, and relevant for the future.
Since 2019 EPIC! has raised $6.2 million and all the roadways have been repaired and resurfaced, says Lauren Katz, co-chair, with Bruce Giffin, who was unfortunately unable to attend the sunset soirée for supporters in Godric Grove, named after benefactor Marcia Constance's first husband.
The park's two largest restroom areas that serve the athletic fields have also been renovated and the water well is functioning again, with phase one of the Las Positas Tennis Center – renovation of the restrooms – just breaking ground.
EPIC! has also established a capital maintenance improvement fund as an endowment to protect donors' long-term capital investments.
You might also be interested in...