An Artful Evening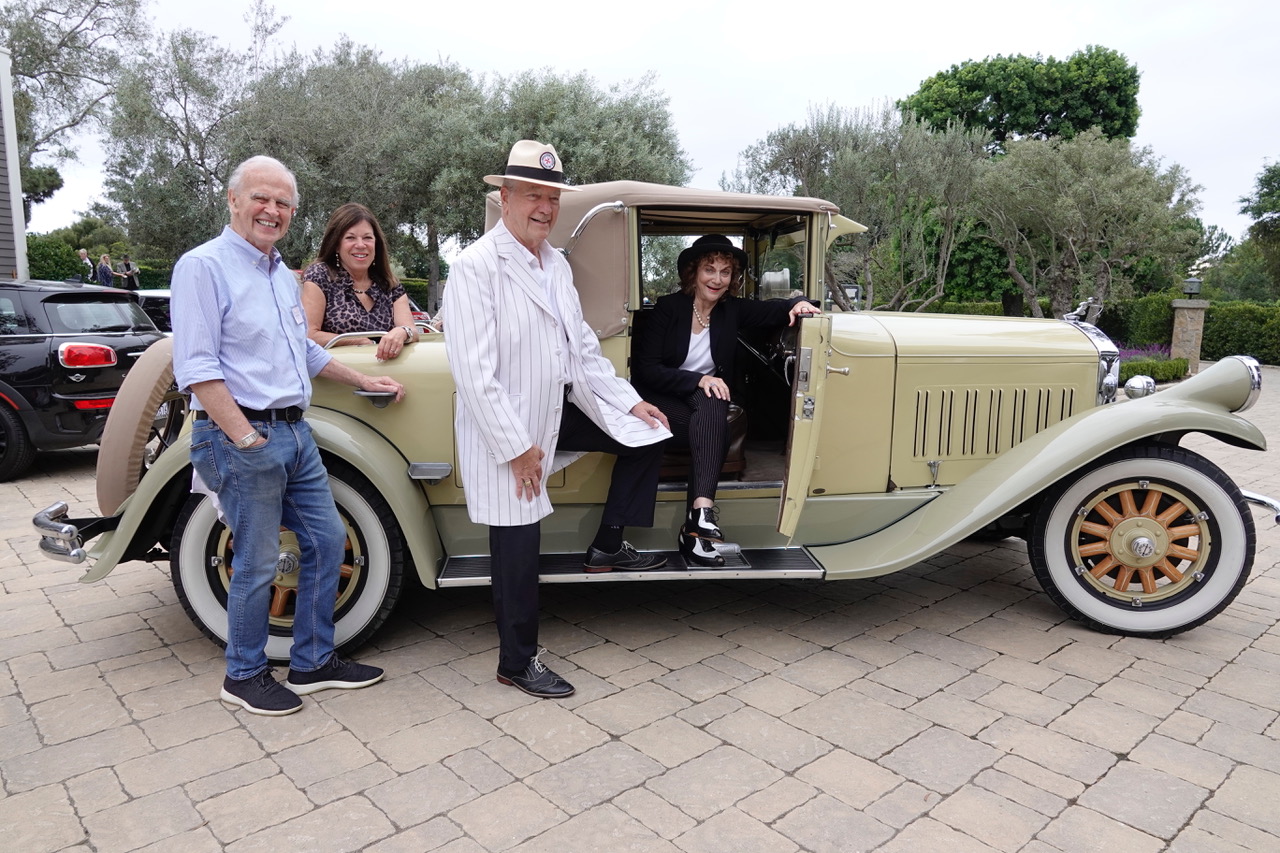 Globetrotting accountant Frank McGinity opened the gates of his charming Riven Rock estate, just a tiara's toss from the Duke and Duchess of Sussex, for An Artful Affair for 120 guests organized by the Art Foundation of Santa Barbara.
Five local plein air artists – Ralph Waterhouse, Derek Harrison, Annie Hoffman, Ray Hunter, and Ann Sanders – and their works were featured and sold, while attendees noshed on scrumptious fare catered by the Santa Barbara Club and quaffed wine and champagne provided by La Lieff Wines and Albert Bichot Champagne Mandois.
Foundation trustee John Doordan emceed the boffo bash with Frank providing a brief history of his residence, formerly the home of Stanley McCormick, whose family, founders of the International Harvester Company, originally owned the 84-acre Riven Rock estate.
A quick draw landscape on-site by gallery owner Waterhouse was snapped up for nearly $1,000, while Dana Newquist exhibited his magnificent 1928 Pierce-Arrow cabriolet, which was formerly owned by film magnate Leo B. Mayer of MGM.
Among the guests, including members of Montecito Bank & Trust's M travel and enrichment club, were Keith Moore, Maria McCall, Katherine Murray-Morse, Michelle Profant, Brendon Twigden, Dirk Brandts, Jane Copelan, Hiroko Benko, Amy Lamb, Gretchen Lieff, Robert Luria, Diane Waterhouse, Rick Oshay, and Teresa Kuskey Nowak.
You might also be interested in...