Twilight Dreams in the Garden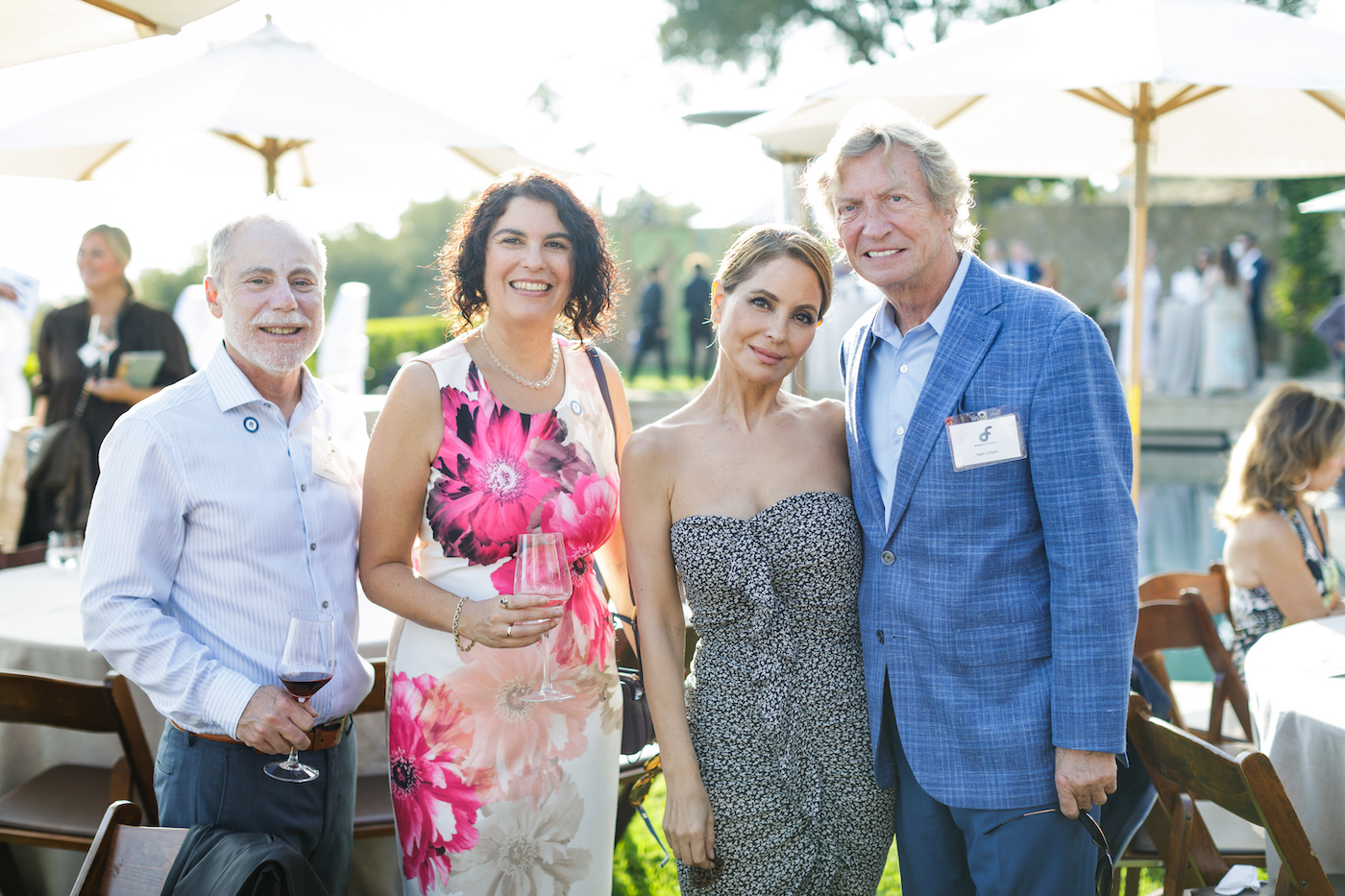 Kenny and Elizabeth Slaught opened the doors of their Montecito aerie for the Dream Foundation's second annual Twilight in the Garden with 150 guests raising around $500,000.
The dynamic duo also hosted the organization's first event 28 years ago. Kenny is stepping down as decade-long chairman of the foundation but continuing as vice-chairman. Chief Executive Officer Kisa Heyer welcomed the generous donors while the ubiquitous Andrew Firestone acted as emcee and auctioneer selling off myriad items, including a VIP Polo Club lunch hosted by Farmers & Merchants Bank for $3,000, a bucolic weekend for two at The Inn at Mattei's Tavern for $6,250, and a private screening of the new film Elvis with the King's widow, Priscilla Presley, a foundation ambassador, for $10,500.
A stunning visual display highlighted the 1,824 dreams guests in attendance made possible through their years of giving, while guest speaker Krystal Johnson shared her own experience of mother Carolyn's unique dream of going wedding dress shopping with her daughter after being diagnosed with terminal lung cancer at 46 years old.
Among the tsunami of supporters were George and Laurie Leis, Ivana Firestone, Lynn Kirst, David Cameron and Kendall Conrad, Nolan Nicholson, Richard and Kirsten Cavendish Weston-Smith, Nigel Lythgoe, Cynthia Spivey, Justine Roddick, Jeff Jordano, John and Daryl Stegall, Jeremy Lindaman, and Doug and Marni Margerum.
You might also be interested in...