A Collection of Collage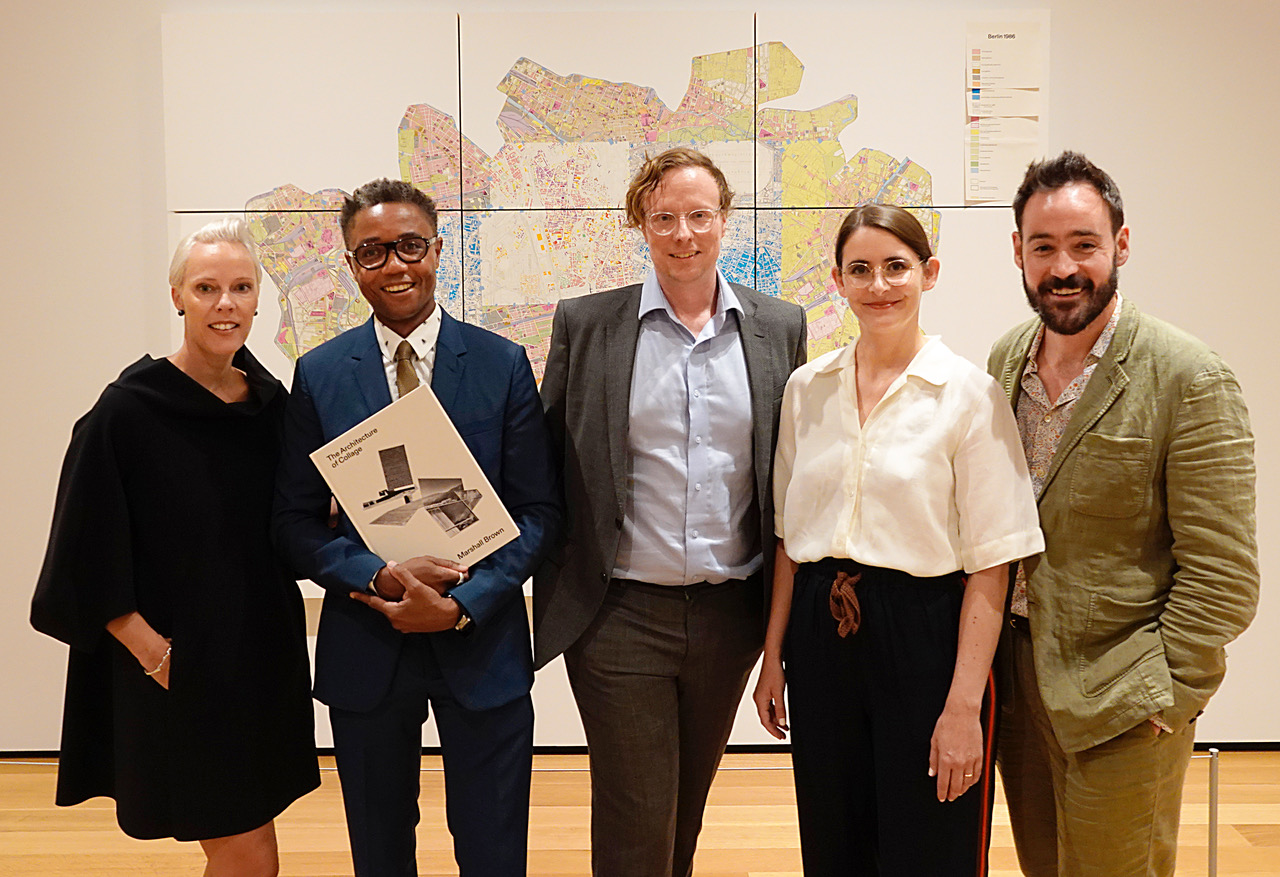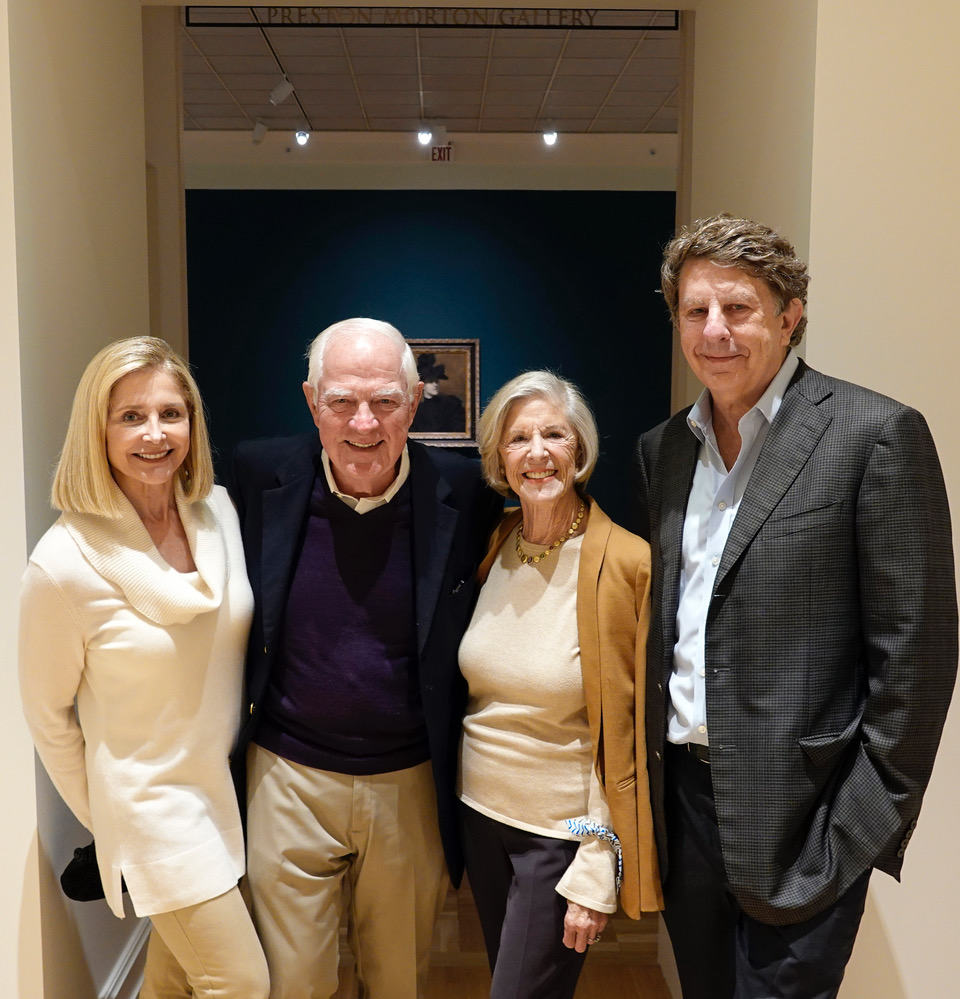 Santa Barbara Museum of Art was socially gridlocked when it launched its latest exhibition, The Architecture of Collage: Marshall Brown.
The comprehensive presentation includes 24 artworks, including six recent acquisitions by SBMA, loans from the Museum of Contemporary Photography in Chicago, the Art Institute of Chicago, and a private collector.
In addition, an original etching by the Enlightenment-era architect and printmaker, Giovanni Battista Piranesi, from the museum's collection is included in the show to illustrate the importance of Le Career d'Invenzione (Imaginary Prisons) as a prompt for Brown's most recent collages.
Brown teaches architecture at Princeton University and over the past decade has built up a body of work that challenges preconceived ideas about the creative process and what counts as originality.
Among the artsy crowd checking out the works were Penny Jenkins, Larry Feinberg, Doug and Debra Joseph, Joel and Christine Nachman, Arno and Danner Schefler, Starr Siegele, Susan Bradley, and Kyle and Linda Butterwick.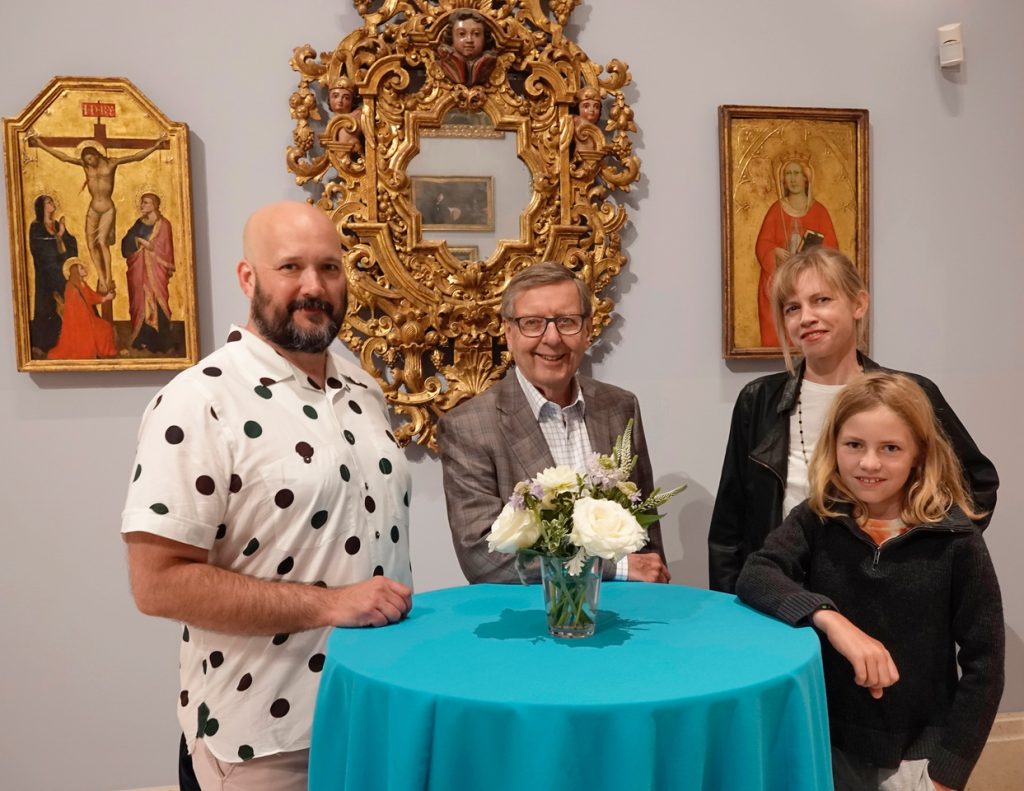 Building Butterfly Wood
Award-winning Santa Barbara architect Robert Ooley has just published his first book, Butterfly Wood, about legendary architect Frank Lloyd Wright's Prairie-style Montecito home, the only example of his career on the Left Coast.
The 4,500-square-foot redwood treasure is located in our rarefied enclave at the corner of Hot Springs and Summit roads.
"Here we find a perfect example of this building type that fits its landscape and blends into its surrounding as if meant to be there from the beginning of time," writes Robert.
"This story weaves together the family that wanted a coastal retreat from the hot California interior of the San Joaquin Valley, a world-renowned embattled architect, and the house they made together… We realize it was Emily Stewart who loved the natural beauty of the site, as its architect would, and named the house Butterfly Wood after the multitude of Monarch butterflies that roosted in the trees surrounding the house."
Robert was elevated into the College of Fellows of the American Institute of Architects for his distinctive accomplishments as County Architect of Santa Barbara in 2015.
His new work is available through Tabby Cat Books and Amazon, and other locations in due course.
Website Updates
Prince Harry and Meghan Markle have been moved to the bottom of the Royal Family's website alongside Prince Andrew.
Links taking readers to the Duke and Duchess of Sussex had previously been placed halfway down the page – below other senior royals and above others.
But the webpage was updated after the death of Queen Elizabeth last month, with the Riven Rock twosome having now been moved below the likes of Princess Alexandra, and the Duke and Duchess of Gloucester, relatives of the late King George V.
It comes as King Charles is widely reported to be planning a "slimmed down" monarchy during this reign, believing the public does not want to pay to an ever-expanding Royal Family.
On the Market
While his old Carpinteria beach house is on the market for $16.5 million, former TV talk show host Conan O'Brien has splashed out $23 million for another oceanside property nearby. Built in 1963, the Cape-style home is 3,476 square feet with four bedrooms and four bathrooms on 1.2 acres.
Larry David's French-Normandy style house, bought earlier this year for $5.7 million, has just sold for $6.9 million. The 1929-built George Washington Smith designed property has 2,858 square feet with four bedrooms and four and a half bathrooms of one fifth of an acre in the Hedgerow neighborhood.
Birthday Zone
Montecito winemaker and animal activist Gretchen Lieff, who just opened her first tasting room in the Funk Zone, put the locale to good use when she hosted a birthday bash for her globetrotting medical equipment executive fiancé Miles Hartfeld, just back from currying business in India.
Turning out to wish the birthday boy well were Robert Adams, Connie Percy, Hillary Hauser, Kostas Protopapas, Gregg and Dagmar Boswell, Cheryl Doty and John Gerngross, and Rob Hambleton.
The Perfect Role
Former TV talk show host Oprah Winfrey may be returning to acting. Oprah, 68, has performed in a number of movies, while also juggling her talk show host career.
She won a Best Supporting Actress Oscar nomination for her performance in the 1985 drama The Color Purple and starred in other films like The Butler in 2013 and Selma the following year.
Oprah's last major acting role came four years ago in Ava DuVernay's A Wrinkle in Time in 2018.
Now Oprah tells Variety: "If something perfect came along," adding, "I actually know something perfect is coming. I kind of know what it is."
Stay tuned…
New Chief Development Officer
Sarah Stretz is the new Chief Development Officer at the Santa Barbara City College Foundation.
Stretz, who attended Santa Barbara High School and earned a BA in English from UCLA, began working in advertising sales in the Big Orange at TV networks A&E, the History Channel, the Weather Channel, CBS, and Fox.
During her tenure in the TV industry, she worked with national corporations such as Walmart, Lexus, Honda, Starbucks, and Wendy's.
She also oversaw station compliance for political campaigns on the local and national level as well as marketing and advertising campaigns for locally-owned businesses.
For nearly seven years Stretz was development director at the Music Academy where she oversaw foundations corporate partnerships.
She was instrumental in bringing the Miraflores institution's gala back to the famous property where it has become a wildly popular event.
Sightings
Donald Trump's ex Marla Maples, actor Laurence Fishburne, and former TV anchor Maria Shriver at a concert at the Music Academy's Hahn Hall… TV producer Christopher Lloyd no
You might also be interested in...