'USS Santa Barbara' Cruising Along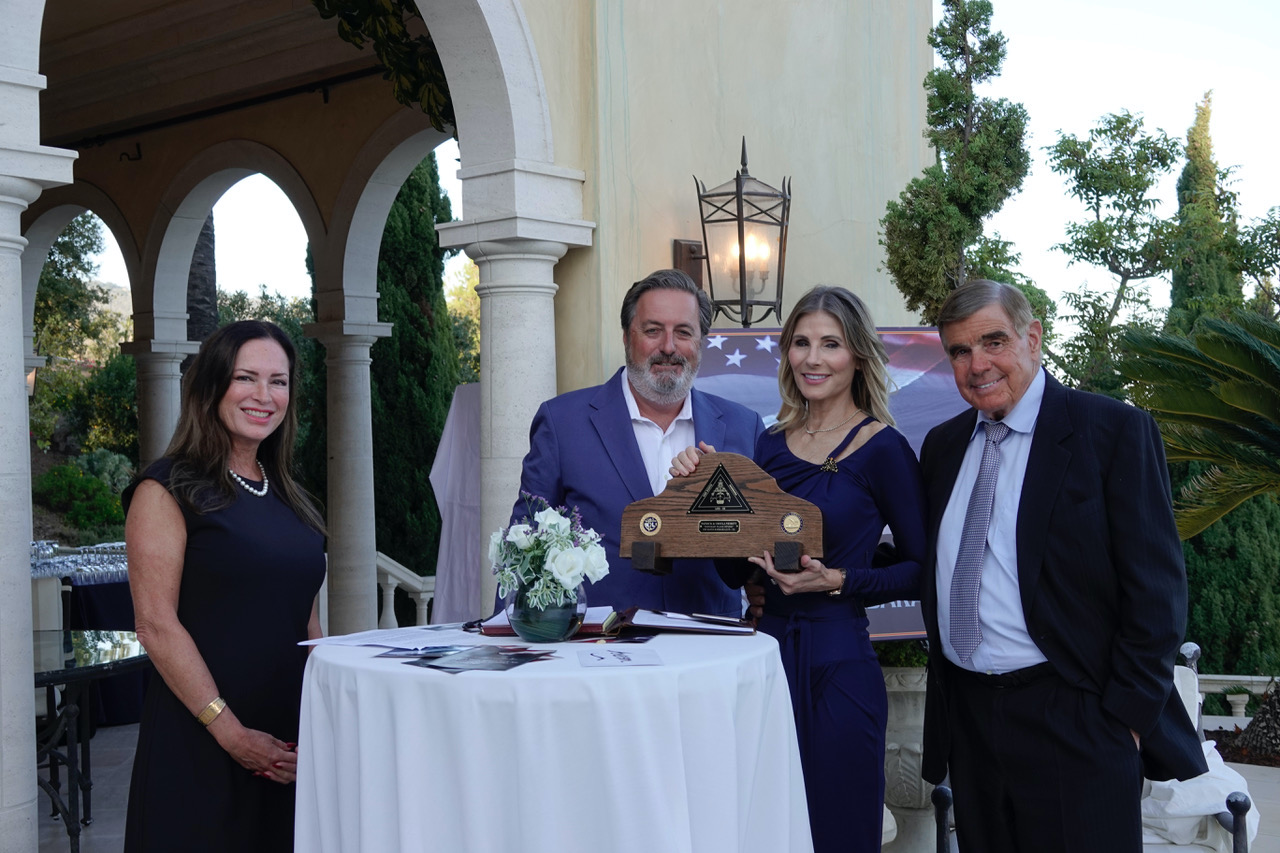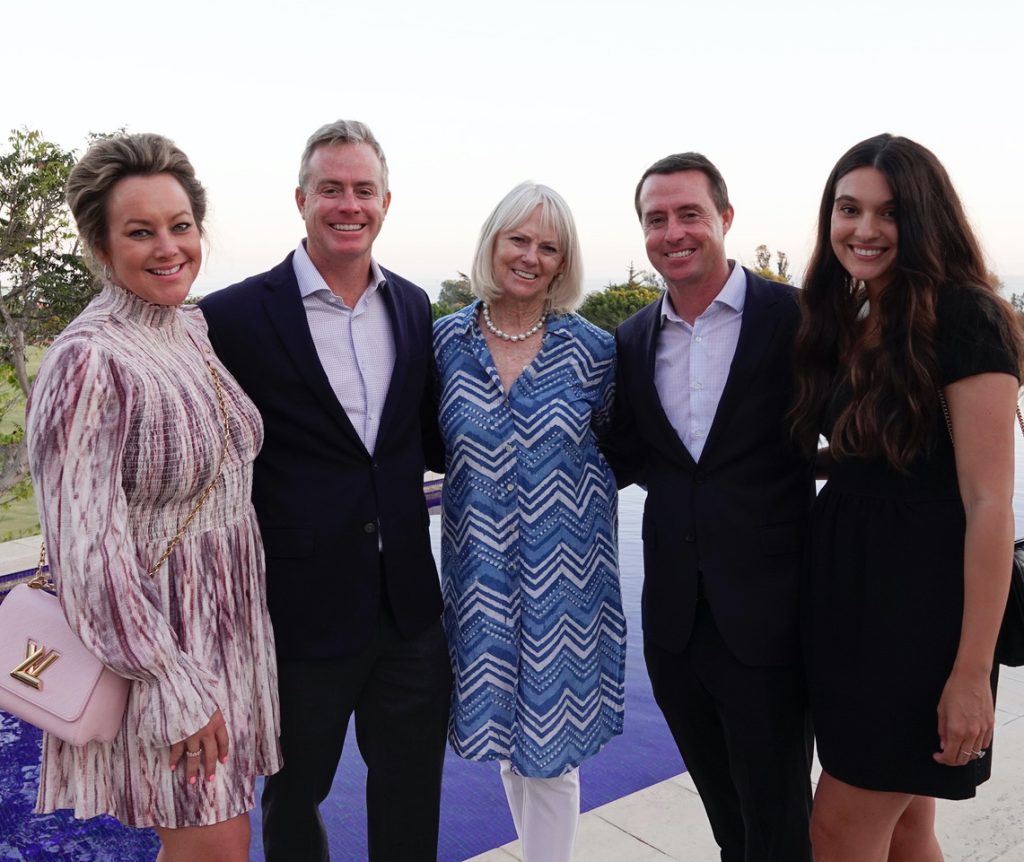 It was one hull of a night when 50 maritime mavens turned out for a commissioning bash for the USS Santa Barbara at the Summerland estate of Pat and Ursula Nesbitt.
Emcee Andrew Firestone helped raise more than $350,000 to outfit the 127-foot trimaran hulled aluminum 70-crew vessel, the third to be named after our tony town, which was launched in Mobile, Alabama, in October by the ship's sponsor Lolita Zinke, using a bottle of Folded Hills wine made by former polo patron Andy Busch and his wife, Kim.
"The monies raised pays for additional touches to the ship to make it more of a home from home for the crew, as well as helping crew members with scholarships," explained commissioning committee chair Kevin McTague.
All being well, we should see the new $400 million ship, which has a 15-foot draft, allowing it to navigate shallow waters, and a top speed of 40 knots, next year.
Among the supporters were former U.S. Navy Secretary Richard Spencer, Brooks and Kate Firestone, Leslie von Wiesenberger, Keith and Mary Hudson, James Buckley, Brenda Blalock, Arlene Montesano, and Mark and Andrea Alfano.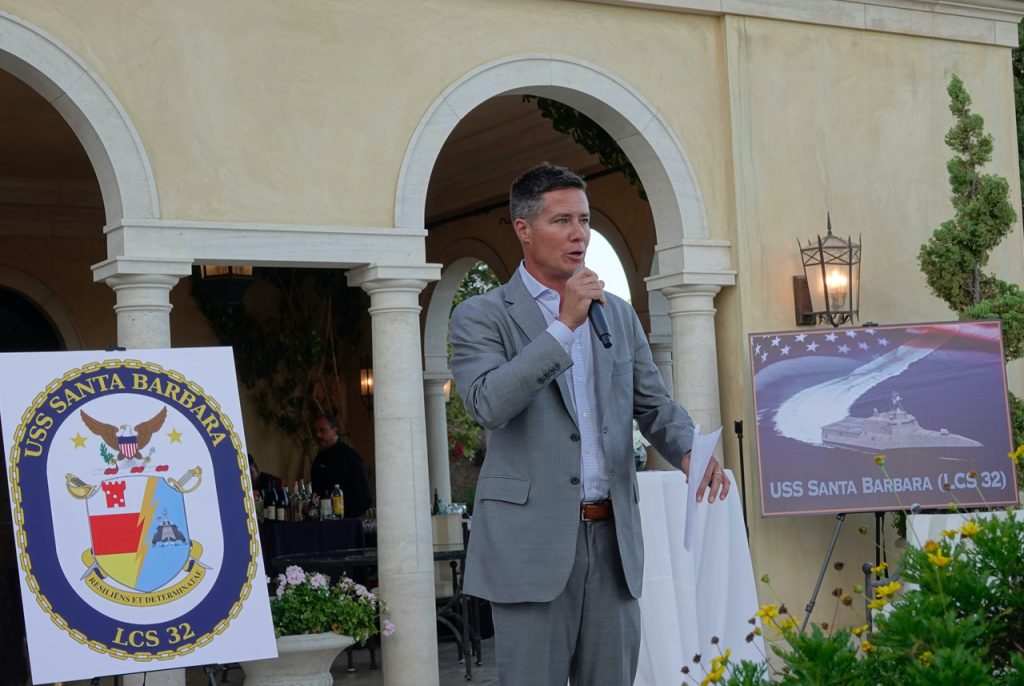 You might also be interested in...