Santa Barbara County Food Action Network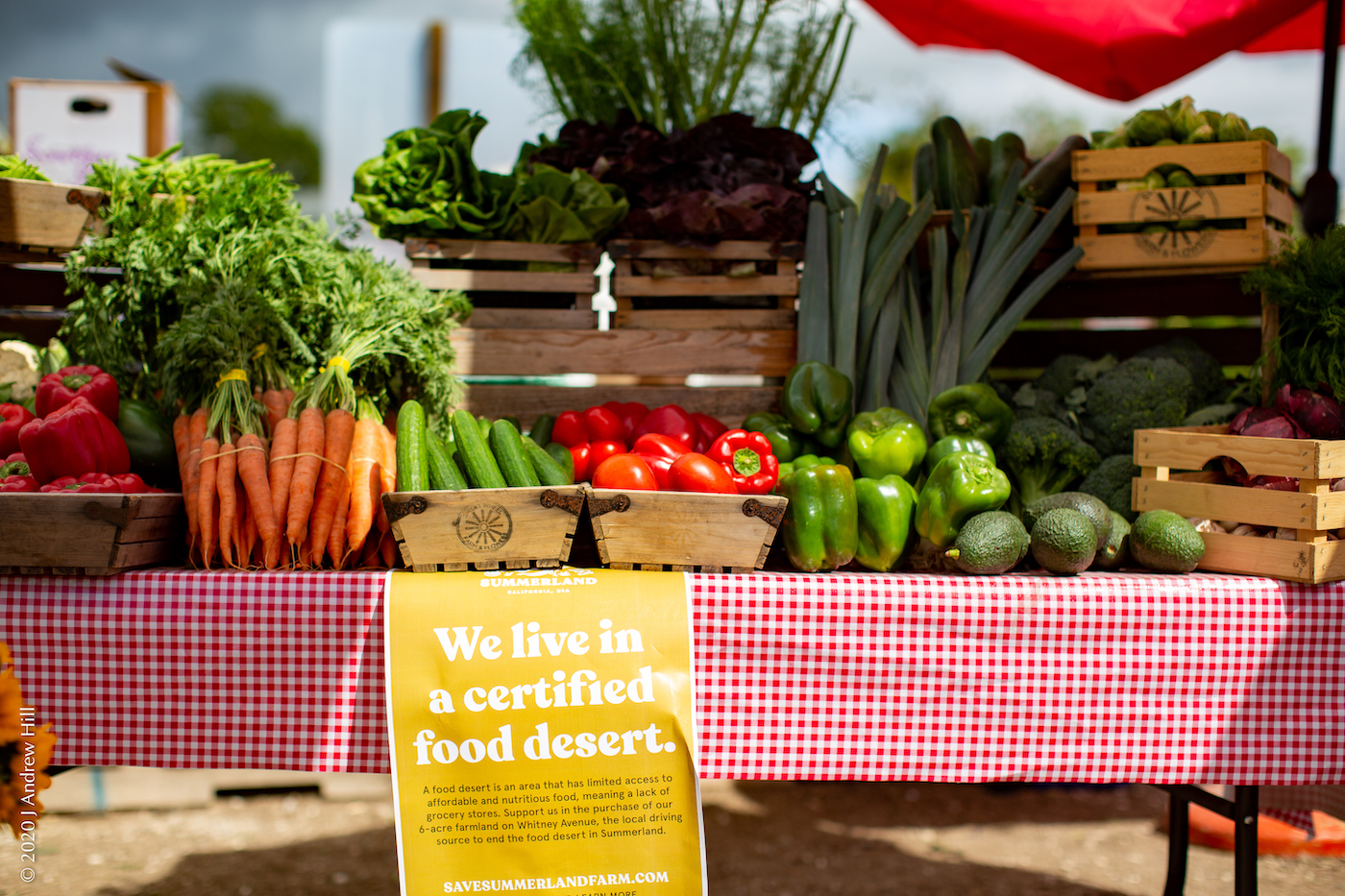 Everything seems to move quickly these days, but the speed of growth and expansion of the Santa Barbara County Food Action Network (SBCFAN) is fast enough to turn heads.
It was just six years ago that the Community Environmental Council and the Foodbank of Santa Barbara County created the Santa Barbara County Food Action Plan – a countywide, community-driven strategic initiative that assessed and provided recommendations for how we grow, distribute, consume, and dispose of food, and created a "blueprint" for an accessible, thriving, sustainable, and healthy food system.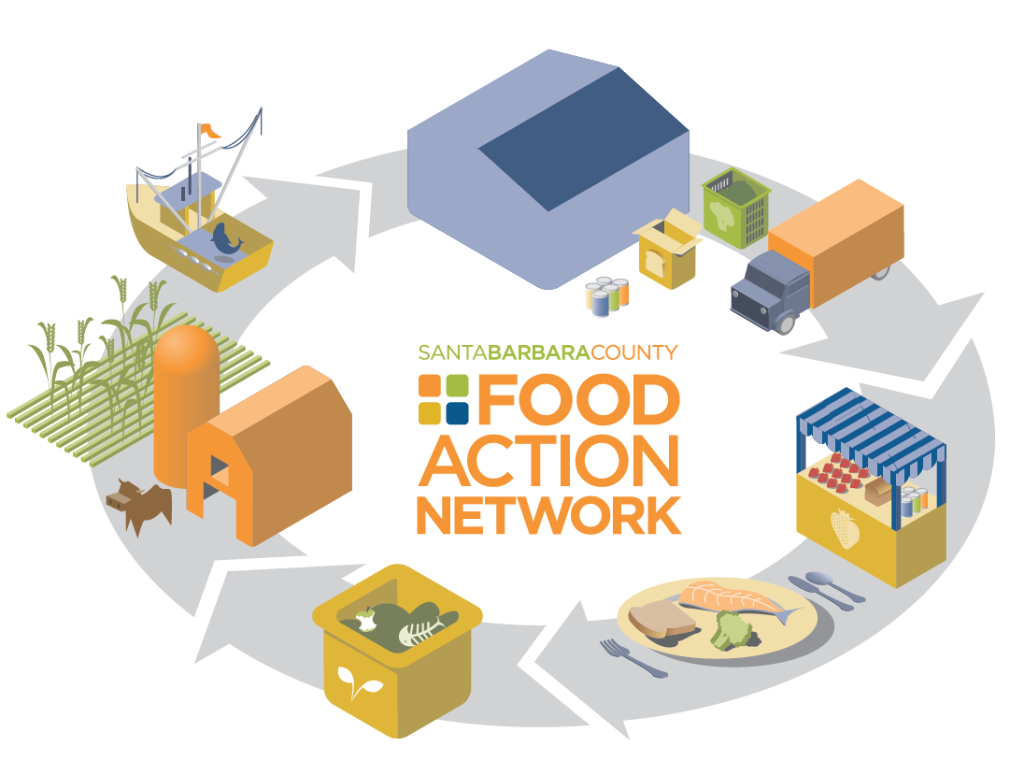 It was only in 2019 that the Santa Barbara County Food Action Network was launched, an organization that works to accelerate the activation of Food Action Plan goals by connecting, aligning, and activating a network of food system groups ranging from farmers to businesses to consumers themselves.
Less than six months ago, SBCFAN became its own 501(c)(3), a reflection of the organization's status and effectiveness, not to mention demand for its services.
"It's massive, because it proves not only value and demand, but also our ability to get things done, because becoming an official nonprofit is no small feat," said Executive Director Shakira Miracle.
But that's just one small step toward the goal of creating more stability and security surrounding food in the country, said Miracle, who heads the organization that grew out of a 2011 study showing that while Santa Barbara County ranks in the top one percent of nationwide agricultural value, 99 percent of the locally-grown produce is exported elsewhere while 95 percent of the food consumed is grown or harvested outside the county.
"Emergency and charitable feeding are probably always going to be necessary because of all the uncertainty in the world," she said. "What we're doing is looking at the systemic issues in our broken food system, both globally and locally, that are causing all of these constant worsening disruptions. If we can localize food systems and build out regional food systems so that no matter what happens – fire, flood, pandemic, debris flow, and whatever the world or the changing climate wants to throw at us – we will be able to not only survive but thrive. And the lens is economic development. If we have a healthy economy locally, then we will have a healthy food system."
To be clear, while Miracle keeps one eye on big-picture thinking, the bulk of SBCFAN's day-to-day work is hands-on help in creating systems and connecting food growers and suppliers with distribution networks and consumers. And she's passionate about getting into the nitty-gritty to make a difference.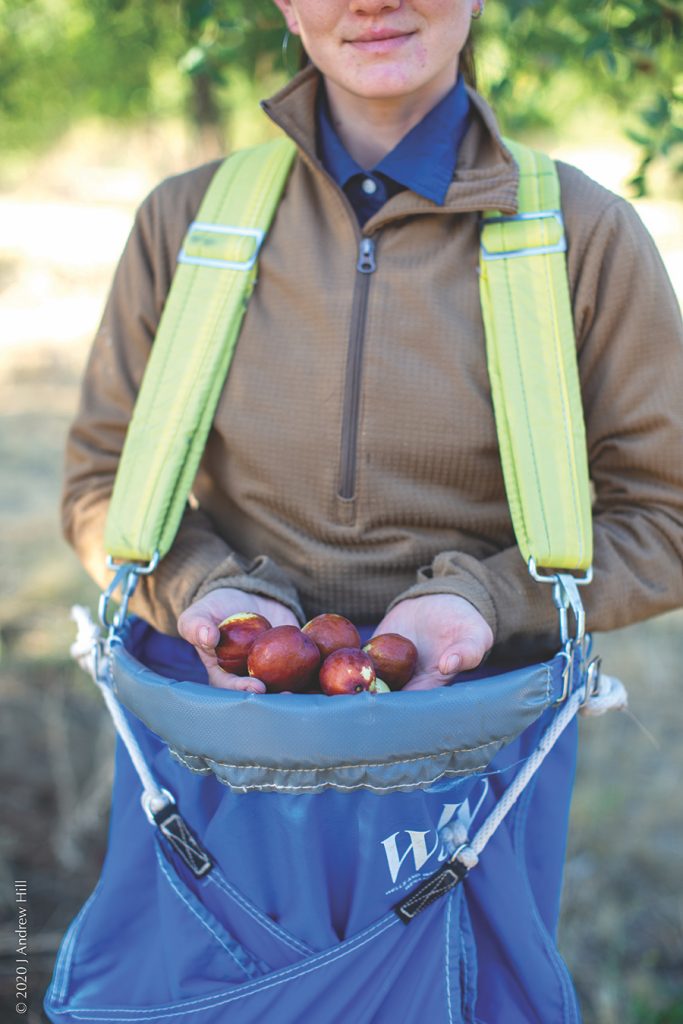 "Last week alone, I had conversations with a fisherwoman, an organic poultry producer, and a church that is now making a closed loop system around connecting charitable feeding to jobs in food systems," she said. "And each of them told me that if not for the network, they wouldn't have been able to bridge the barriers and gaps and challenges and might have ended up not being able to scale up or even shutting down because they don't have the time, the capacity, or the knowledge base to keep all those balls in the air while running their businesses."
SBCFAN's ability to coordinate, assist, and direct helped cross the divide, Miracle explained. The fisherwoman got support with navigating county compliance, the chicken producer is getting direct access to funding to build a new poultry processing facility, and the church received access and sources of funding for an offsite location to have a safe space away from their church to build out its social enterprise.
Its 2020 Food System Resilience awards re-granted $150,000 of its funds to projects across the county that included supporting the launch of a solar-powered mobile cold storage facility and a mobile farmers market based in Lompoc.
Miracle has a plethora of projects she can passionately point to, including things as unglamorous but astonishingly effective as providing a grant to a new Equipment Sharing Alliance that has grown exponentially in a short period of time, aided in part by SBCFAN's help in creating a business plan to attract financing and connecting them with an economic development collaborative and state earmark funding.
"There were just four farmers who wanted to share some equipment and start to build a culture of sharing and trust between them," Miracle said. "Within months they had multiple dozens of farmers involved. We continued to connect other farmers to them and now they've gotten so big it's now the Central Coast and Southern California Equipment Sharing Alliance, and they're hosting Zoom meetings with each other to share who's growing which crops and who needs seeds and who has some to share. It started with a couple of pieces of equipment and now they're sharing their knowledge, wisdom, and even their labor to help each other out. It's incredible."
Becoming a 501(c)(3) was SBCFAN's way of helping itself be even more effective and efficient, Miracle said.
"People who fund organizations like ours always want to know if it's working," she said. "Now we can effectively raise funds ourselves, and access traditional financing channels and investment financing funding. And we can create all kinds of creative funding streams for our nonprofit members who don't have access, and help finance food system projects that can really have an impact."
SBCFAN itself is still in its own explosive growth stages, and is currently calling for additional board members and core funding to hire staff positions in Communications, Food Economy, Foodshed, Health, and Community in advance of strategic planning in early 2023.
"Giving Tuesday (which comes right after Thanksgiving) will launch our year-end appeal for Founding Gifts for SBCFAN," Miracle said. "This is an incredibly exciting time for the network to coordinate regional infrastructure, procurement, workforce development, farmland preservation, etc. We need core funding so we can hire staff to keep up with the pace of demand for our services – the seeding of the soil for the cultivation for food systems-building for years to come. Santa Barbara County is in a unique position to go beyond direct services and secure our food system. This is the moment for people who are looking for ways to help to have something they can really sink their teeth into."
You might also be interested in...