15th Annual Millinery Match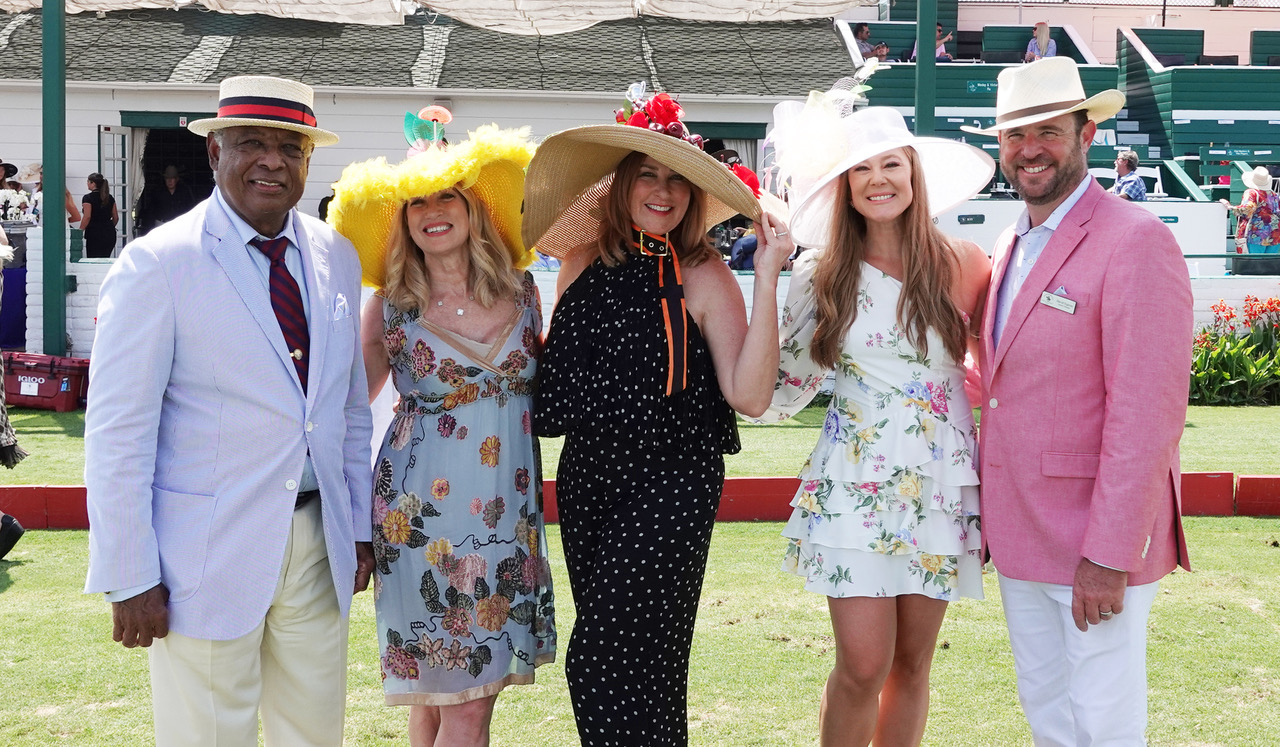 A sea of colorful hats proliferated in the stands at the Santa Barbara Polo Club when, for the 15th consecutive year, I had the onerous task of judging the mélange of magnificent millinery.
Sorting out the torrent of tony tête toppers and choosing three winners was not the easiest of jobs given the sheer number of wonderful hats on display resembling the Royal Enclosure at Ascot in England on Ladies Day.
The winning tony triumvirate were attorney Lauren Wood from Camarillo for most colorful creation with an Etsy hat to which she'd added butterflies, with Judith Crane, an interior designer from Pacific Palisades, with the largest Pacific brim.
Most creative hat went to Dana Bessen from Los Angeles whose glorious headpiece had been designed by a friend.
"I just love hats," she gushed. "They make such great accessories."
The threesome received bottles of Champagne for their efforts.
Beach House for Sale
Former TV talk show host Conan O'Brien is selling his Padaro Lane beach house in Carpinteria for $16.5 million. He and his wife, Liza, bought the 1957 property with 50 feet of beach footage in 2015 for $7.9 million and renovated it down to the studs.
The two cottages on the oceanfront property total four bedrooms and four bathrooms across 2,142 square feet of living area on a 0.41-acre lot. There's also a Tesla-charging installation in the four-car garage.
Quite electrifying…
Not a Viewer
Montecito actor Michael Keaton says he has not seen a full DC or Marvel superhero movie. The 70-year-old Batman star says he has "other things to do" than sit on the sofa and watch those sorts of movies.
Not only has Keaton starred in two Batman movies from DC Comics – Batman (1989) and Batman Returns (1992) – but he has played the alter-ego of Bruce Wayne in the DC Comics show The Flash.
And he was also scheduled to pop up as Batman-Wayne in the $90 million film Batgirl, also from DC Comics, which was recently cancelled.
Keaton tells Variety: "I know people don't believe this, that I've never seen an entire version of any of these movies – any Marvel movie, any other."
Security Alerts
Prince Harry and his former actress wife Meghan Markle have had six security alerts at their Montecito estate in the last 14 months.
According to Santa Barbara police records there were two reports of feared intrusion in a 12-day period just months ago.
Although the calls do not appear to have led to any serious incidents, they come after Queen Elizabeth's grandson launched legal action in the U.K. to demand the right for police protection if he travels back to London, as he did for the monarch's Platinum Jubilee celebrations in June.
Impact in the Skies
Former TV talk show titan Oprah Winfrey has just landed in a Top Ten list, but probably wishes she hadn't. The rankings are for the "biggest celebrity CO2 polluter of the year" in a new study by British digital marketing firm Yard.
It is based on an analysis of private plane flights tracked by the automated flight tracker Celebrity Jets. Topping the list as worst celebrity polluter is singer Taylor Swift with 170 flights since January, although she claims she often lets other people take her Falcon 7X on global jaunts.
Swift's jet narrowly beat out boxer Floyd Mayweather for top spot, with other notable names including singer Jay Z, country singer Blake Shelton, mega director Steven Spielberg, reality TV star Kim Kardashian, actor Mark Wahlberg, and Oprah at number nine with 68 flights producing 3,493 tons of CO2 compared to Swift's 170 flights emitting 8,293 tons.
Hitched in Ecuador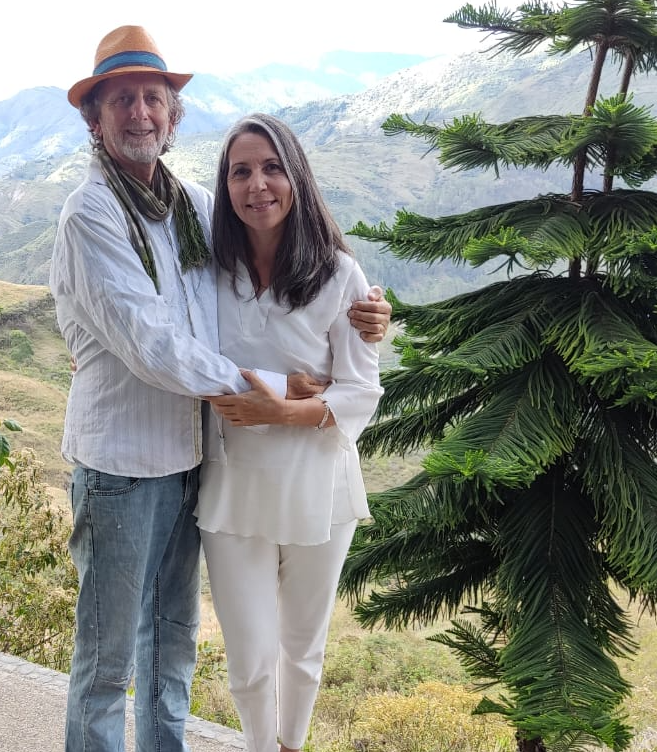 Former longtime Montecito resident Buddy Winston, a writer on NBC's Tonight Show, has tied the knot near his home in Ecuador. Buddy, who I used to co-host with on occasion on AM1290's travel show, has married Peruvian mosaic artist Ingrid Hilgert in the Ecuadorian Andes.
My congratulation to them both…
AMA Sushi at the Miramar
If you have a yen for Japanese cuisine, head to the Rosewood Miramar where AMA Sushi, a celebration of Japan's Edomae tradition crafted with variety and skill, has just opened.
Inspired by the legacy of Japanese free divers, the eatery derives its name from the valiant women who swam the ocean to collect fresh seafood for their villages.
The restaurant is helmed by executive chef Kentaro Ikuta, who hails from Osaka where he refined his craft before moving to California, spending the last 13 years at Michelin-starred omakase concepts.
He is joined by Chef de Cuisine Scott Yonamine, who was most recently in Tokyo at Musashi Sushi, and sushi chef Wendy Ramos from celebrity haunt Nobu Malibu.
Walk for Wellness
Alma Rosa Winery's third annual Peace of Mind: 10,000 Steps in the Right Direction raised more than $176,000 to support mental health community services and research and treatment for mental health issues.
More than 180 participants gathered at the vineyard's 628-acre estate in the Santa Rita Hills to participate in the 4.5-mile walk through the hillside paths.
Funds raised are split between One Mind and Santa Barbara County's Mental Wellness Center.
Spa Setup
Actress Gwyneth Paltrow has let fans in on her at-home spa routine at her multi-million-dollar Montecito estate. The Oscar winner, 49, showed video of her step-by-step process as she relaxed in the sauna and steam room. She said her TV producer husband Brad Falchuk is "an obsessive cold plunger," while they both love "a good sauna and a good schvitz." The video also showed her Goop routine using her many products.
Sightings
Emmy-winning actress Juliet Mills and daughter Melissa walking on Carpinteria State Beach… Grammy singer Steve Tyrell at the Manor Bar… Actress-songwriter Zooey Deschanel at the Rosewood Miramar
Pip! Pip! Be safe, wear a mask when necessary, and get vaccinated.
You might also be interested in...