Montecito Motor Classic to Honor Car Legend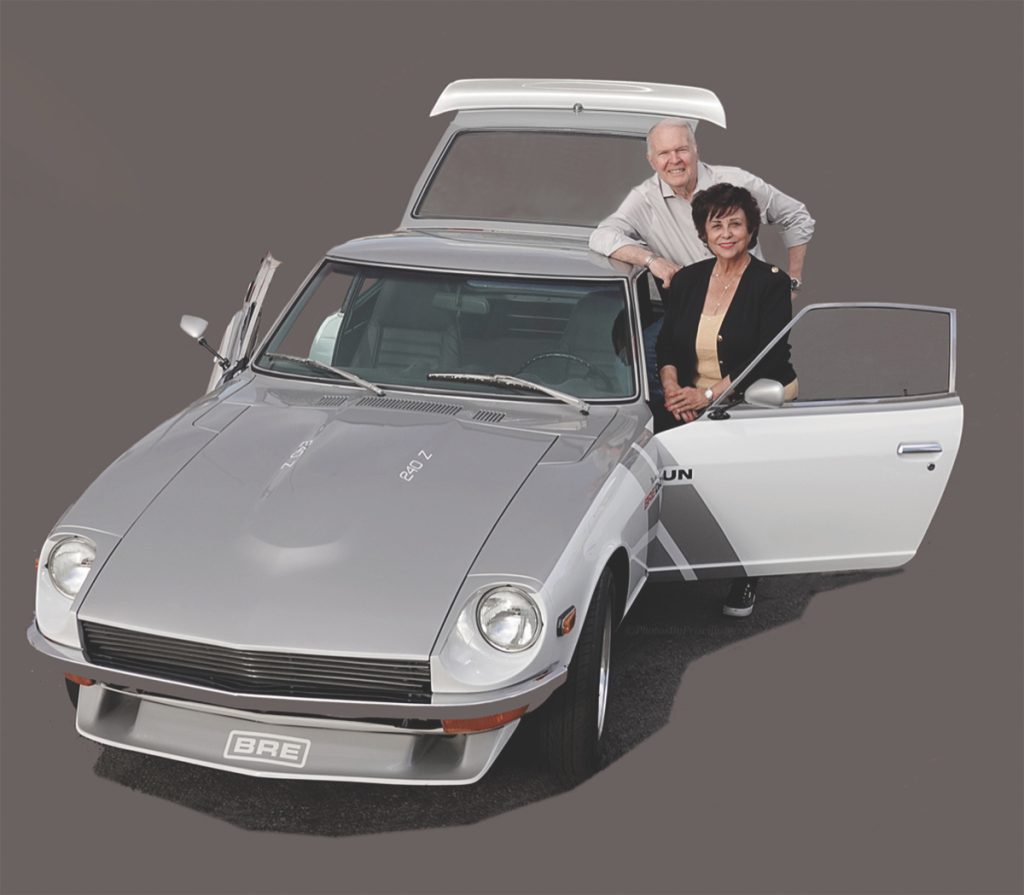 American automotive designer, author, and photojournalist Peter Brock will be the honoree this year at the Montecito Motor Classic at the Santa Barbara Polo Club in October, I can exclusively reveal.
Brock is best known for his work on the Shelby Daytona Cobra Coupe and the Corvette Stingray. His accomplishments have been honored with numerous Lifetime Achievement awards and he has just been inducted into the Motorsports Hall of Fame 2022.
In Search of Content
TV Santa Barbara, the area's community access media center since 1975, is seeking to collect and preserve broadcast and television footage from the station's nearly 50-year history.
"As TV Santa Barbara approaches its half century, the station is working to locate some of the great material broadcast over the last several decades," says Laura Treat, TVSB board member and media archivist. "This project is an important first step toward preserving the station's history."
The station has started collecting video footage from past members and producers of community access television including DVDs, digital files, VHS, and Betacam videotapes.
"In addition to preserving the history of the station, we also want to share and rebroadcast many of the community stories that have been told from the beginning of community television in Santa Barbara," says Erik Davis, executive director of TVSB. "We have archives of a lot of the contemporary content and are really focused on material broadcast from 1975 to 1999."
The 'History Harvest' is a multi-year campaign leading into TV Santa Barbara's 50-year anniversary as the region's community media access center in our Eden by the Beach.
Episodic Earnings
Kevin Costner, 67, is the highest paid actor on TV earning $1.3 million per episode for his Paramount Network hit show Yellowstone.
Right on the Carpinteria resident's heels, earning $1 million per episode, are Sylvester Stallone in Tulsa King, Montecito actor Michael Keaton for Dopesick, Harrison Ford and Helen Mirren in 1923, and Jason Sudeikis in Ted Lasso, according to Variety.
Costner has starred in 40 episodes of the neo-Western drama, which debuted in June, 2008. It is the highest rated show on cable TV.
A Call for Comedy Freedom
Former Montecito funnyman John Cleese, 82, has slammed woke culture for having a "disastrous effect" on comedy. The former Monty Python star and Cambridge University graduate, says he doesn't believe comedians have the right to be funny anymore, blasting today's cancel culture as "the death of creativity."
Cleese, appearing at the Freedom Fest in Las Vegas, says the current crackdown on jokes which could be perceived as offensive is deterring young comedians. "I think it particularly worrying at the moment because you can only create in an atmosphere of freedom, where you're not checking everything you say critically before you move on."
You might also be interested in...