Sanctuary Centers of Santa Barbara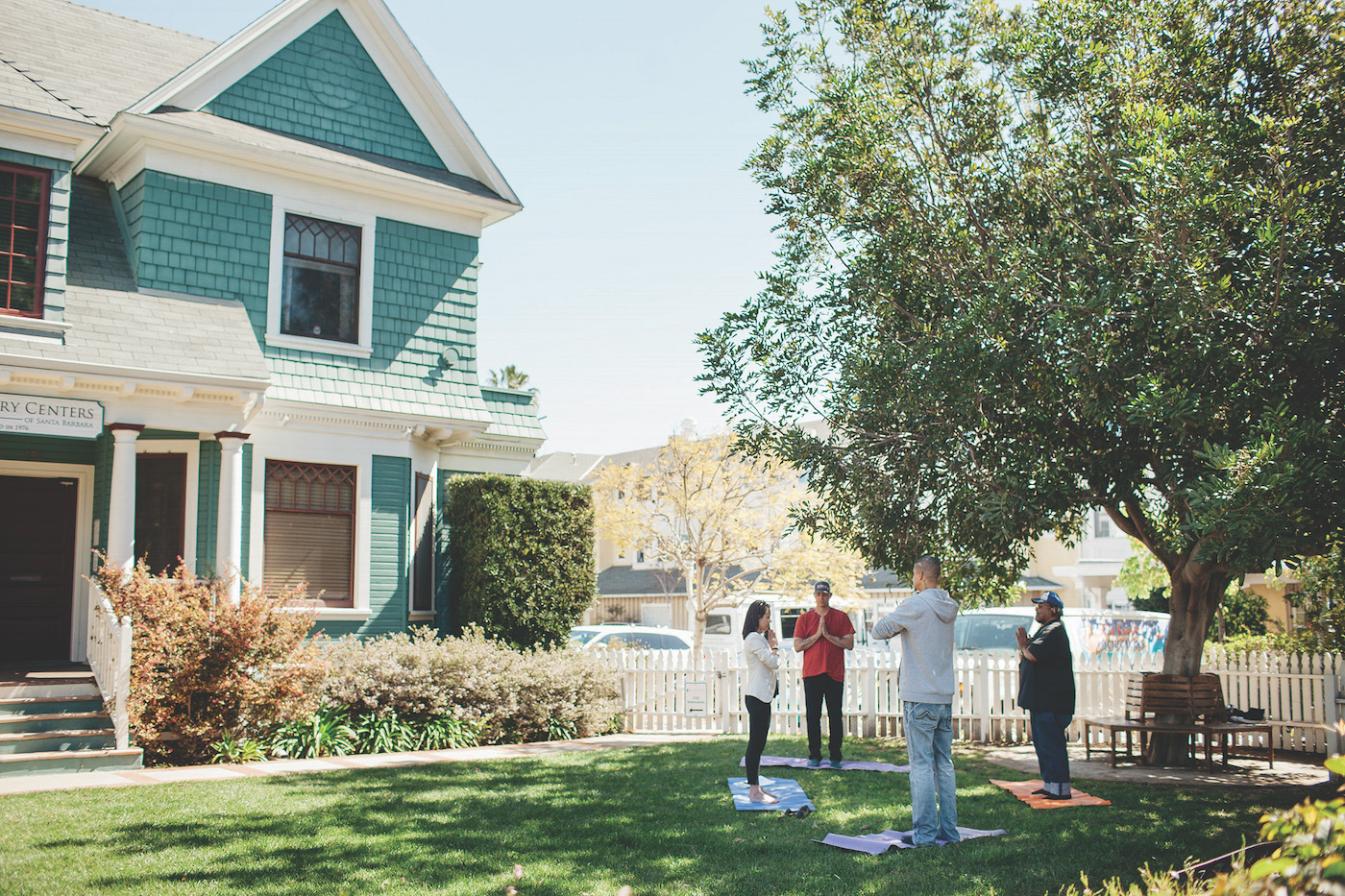 Sanctuary Centers has been around for 46 years, and while the nonprofit's array of services and team of experienced clinical providers has grown to encompass both inpatient and outpatient care, as well as an integrated approach and supportive housing to form a comprehensive system of care, the organization hasn't wavered from its mission. Their range of services provide transformative mental health care to the community that includes treating each client as an individual, not a diagnosis.
Sanctuary Centers is also right in the midst of a pivotal period for the nonprofit as they're poised to start construction on a new five-story facility that will exponentially increase its ability to serve those living with severe mental illness and substance use disorders from a new building in the heart of downtown Santa Barbara.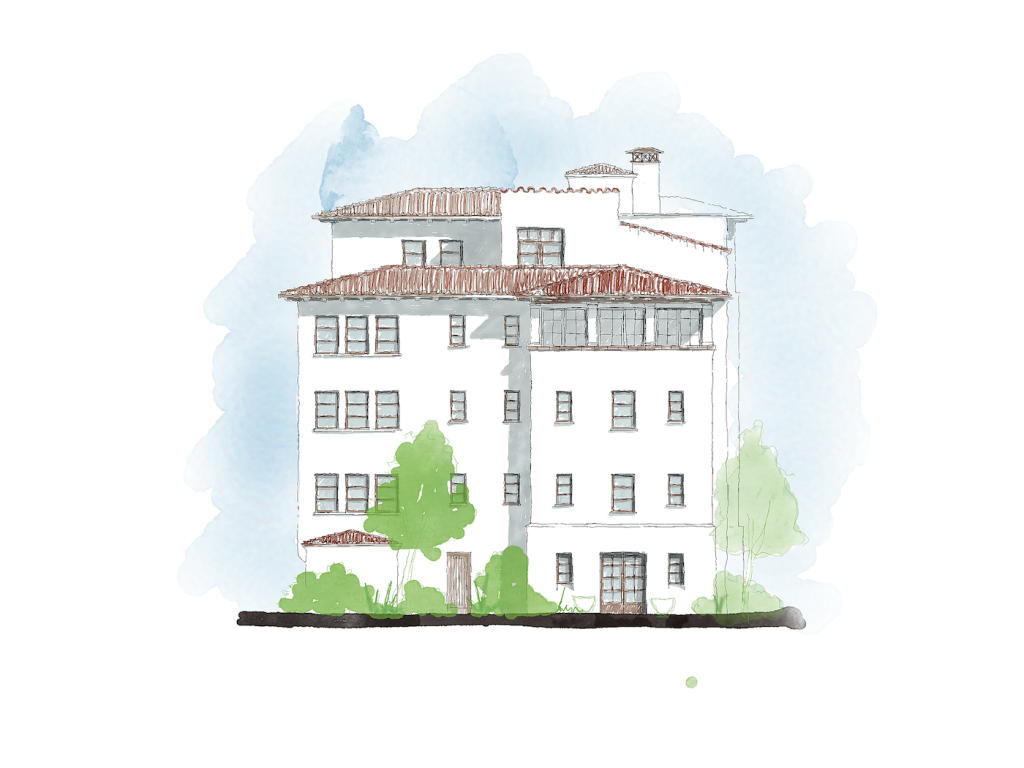 "It's a key point in our organization's history. After 15 years of talking about it and 10 years actively working on it, we are finally going to break ground this fall on that building behind us," said Barry Schoer, Sanctuary Centers' longtime president and CEO, pointing to a framed architectural rendering hanging on the wall behind him that represents a culminating goal in his 37 years at the helm. "What that means is four more floors of low-income housing for the mentally ill and veterans with PTSD to complement the two smaller apartment buildings we already have. There will be an additional floor of outpatient counseling services. It vastly increases our office space to better serve our clients. And it completes our outpatient campus with a much more robust integrated care clinic that's already the only one of its kind between San Francisco and Los Angeles. It's a game changer for Santa Barbara."
Schoer is understandably excited and proud about the construction of the new facility that needed special approval to exceed the previous decades-old height limit for downtown buildings – but not because it sets a new record. Rather, it's what the facility can offer the community that revs his engine.
The new integrated care clinic is seven times the size of the current facility and will provide far greater opportunity for co-located medical, dental, behavioral health, substance abuse, and psychiatric services, at little to no cost. One of the results will be to dramatically reduce ER visits.
"That little clinic we have right now is 600 square feet, and open 40 hours a week," Schoer said. "The new one will be 4,500 square feet, and open 18 hours a day, seven days a week, because most people tend to have their medical, dental, and mental health crises in the evenings and weekends. If you go to Cottage Hospital's emergency room at those hours, you might as well bring your sleeping bag. And 40 percent of the people they see in the ER are there because of mental health-related or substance abuse-related issues. We're thrilled to help fix that."
The new facility should also help alleviate the near overwhelm from the already large increase in requests for services that mushroomed during the pandemic, although Sanctuary Centers hasn't shirked away from its commitment to address the mental health needs of the community no matter the circumstances or even if the nonprofit itself provides the services.
"What we do every day is help people figure out what they need to thrive," Schoer said. "We're not always the right resource, but we can be the air traffic navigator that can steer you in the right direction. We have the widest array of services in town so we're more likely to have the services you need, but we still may not be what you're looking for. So we're also a resource. Half the calls come from people who don't wind up coming to us."
The new facility will also allow the organization to expand its role as a training ground for therapists, one that specializes in post-master's students and advanced second-year doctoral fellows, an additional asset to the town where often counselors at other nonprofit clinics might yet have earned a bachelor's degree.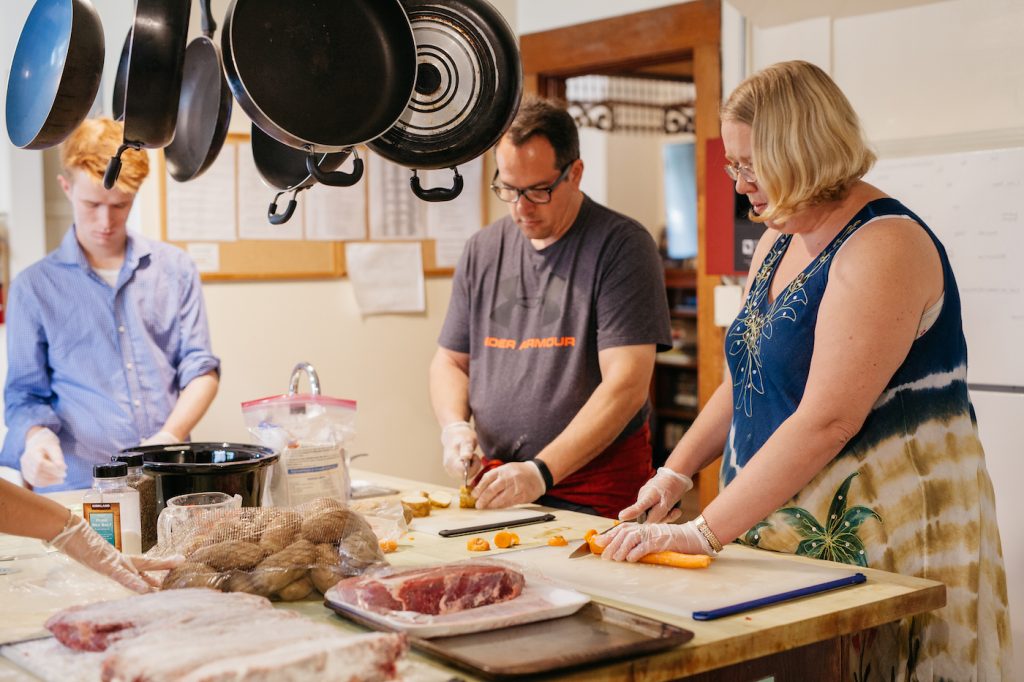 "We end up hiring a lot of them because we've trained them and know what they can do," Schoer said.
More work needs to be done even beyond the building. Sanctuary Centers is still seeking additional office space right now and into the future to continue to expand offerings and arrange for off-site premises that include dedicated rooms for children that can be painted with kid-friendly designs and be outfitted with age-appropriate accessories such as stuffed animals and sand trays.
But the nonprofit is having trouble finding a spot despite the high vacancy rate in commercial properties due to the still shocking level of stigma about mental health.
"We've been turned down 14 times already by those who tell us, 'We don't want your kind in our building,' which is just amazing, because we're mostly talking about kids or adolescents who are living at home with their parents but are having a crisis," Schoer said.
But the good news is that after successful foundational and private fundraising efforts, Sanctuary Centers stands less than two million dollars away from its goal to fully fund the building costs for the new facility, Schoer said. The light at the end of the tunnel is not only visible, it's almost blinding. Construction is slated to begin by October or November.
"We're finally at that tipping point where we have enough to build most of it, maybe not the top floor," the personable CEO said with a twinkle in his eye, although firm financial footing is no laughing matter to Schoer.
"It's been my goal for this organization to leave it with the long-term stability to survive and grow before I ride off into the sunset. We have less than $600,000 of debt on our existing buildings, and by the time I retire that will be zero." Shoer stated that this sustainable planning will ensure that the facility continues to deliver the services so needed in the area, regardless of future change ups in successors or staff.
Sanctuary Centers
Barry Schoer, President and CEO
1136 De La Vina St.
(805) 569-2785
sanctuarycenters.org
You might also be interested in...