Fiesta Reflections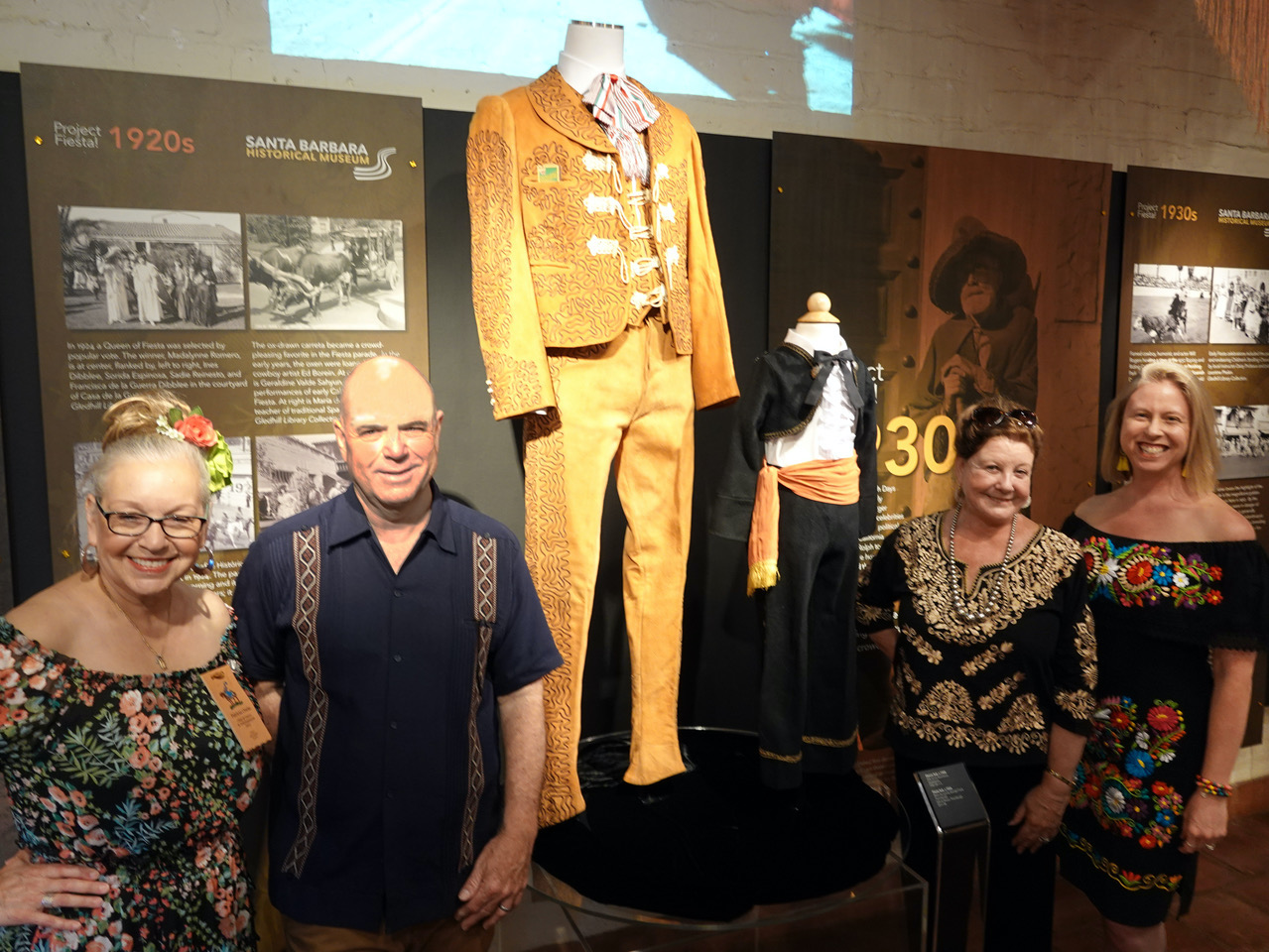 It was a double celebration when Santa Barbara Historical Museum celebrated First Thursday with its new signature exhibition Project Fiesta: History of Old Spanish Days.
The latest installation celebrates the pageantry, fashion, and traditions of our Eden by the Beach's most cherished cultural festival event, which marks its centenary in two years' time.
Highlights of the costume collection include a 1920s charro suit, an intricately embroidered silk shawl worn by copper heiress Huguette Clark, and an exquisite 'chino poblano' dress from the 1940s.
Visitors can also view a collection of papier-mâché masks worn during performances at Las Noches de Ronda at the County Courthouse and Fiesta Pequeña at the Old Mission by dancers Jerry and Mary Brozik in the 1950s and 1960s.
Among the fiesta fans attending the opening bash were David Bolton, Charlie Rouse, Dacia Harwood, Joan Tapper, Fritz Olenberger, Hilary Burkemper, Rhonda Henderson, Ben Feld, La Presidente Maria Cabrera,and Spirit of Fiesta Tara Mata, who entertained.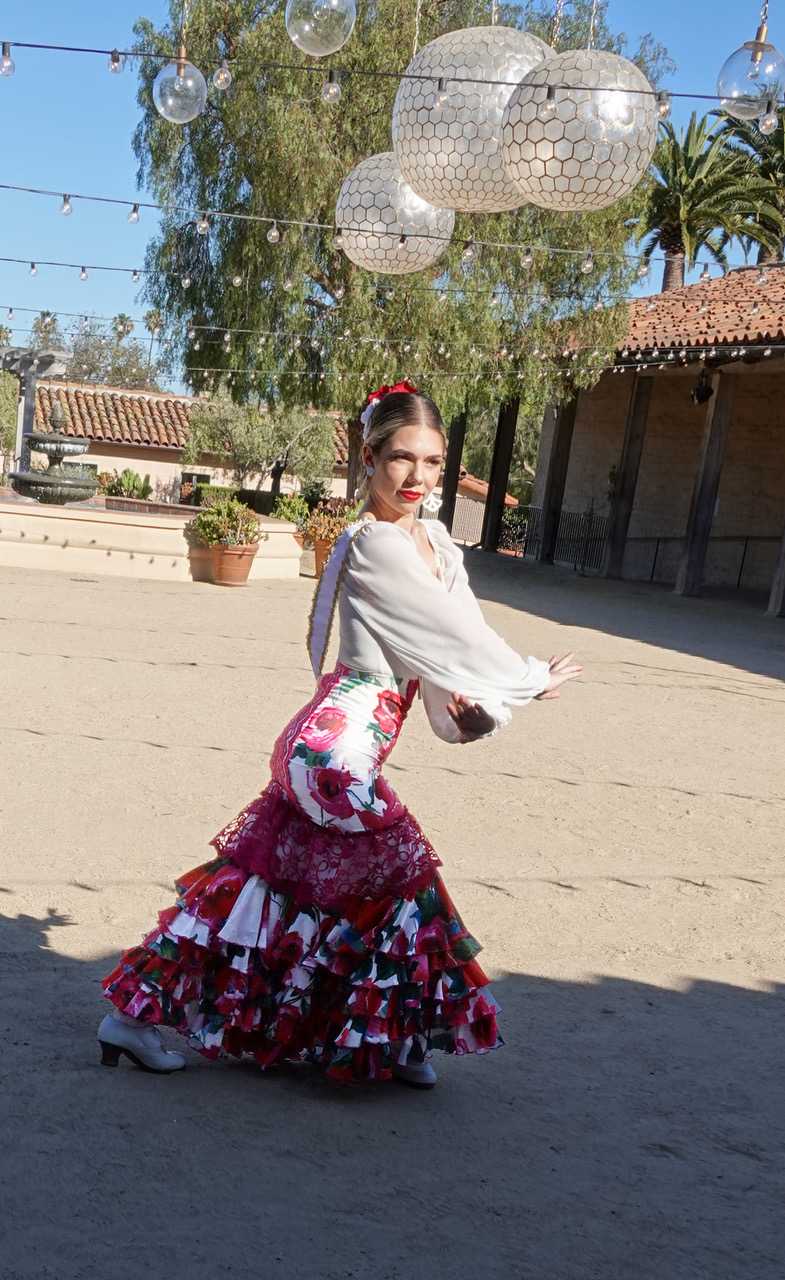 SYR No. 1 in California
Beanie Baby billionaire Ty Warner's San Ysidro Ranch has been voted the Number One resort hotel in California by Travel + Leisure in its latest World's Best Awards.
The 500-acre locale, which has 38 charming cottages, as well as the popular Stonehouse and Plow & Angel restaurants, recently debuted a California Wine Country package for oenophiles with a four-night stay starting at $15,500.
In addition, all the cottages are now pet friendly and the resort has unveiled a new pampered pets program, including a new pet menu boasting puppuccinos and pupsicles. Paws for thought indeed…
Condolences to the Winfrey Family
It must have been a week of mixed emotions for former TV talk show titan Oprah Winfrey when she threw a celebration of life on Independence Day at her East Valley Road estate for her 88-year-old father Vernon, who has been suffering from cancer.
She gathered some of her nearest and dearest, including beau Stedman Graham and CBS Morning News anchor Gayle King, for a barbecue "while he's still well enough to enjoy it," calling it a "Vernon Winfrey Appreciation Celebration" with gospel singer Wintley Phipps entertaining.
Sadly, just five days later, Vernon, a barber from Nashville, Tennessee, succumbed to his illness. "Yesterday with family surrounded his bedside I had the sacred honor of witnessing the man responsible for my life take his last breath," Oprah said in an Instagram post at the weekend. My deepest condolences…
Visiting Jackson Hole
The Duke and Duchess of Sussex and their three-year-old son Archie traveled to the trendy mountain town of Jackson Hole, Wyoming, for Independence Day.
The tony trio were spotted watching the local parade, with Archie wearing a red, white, and blue hat, while sucking a lollipop, while Harry and Meghan sat on the sidewalk.
The popular ski resort boasts actress Sandra Bullock, singer Kanye West, and actor Harrison Ford as residents. My favorite watering hole is the amusingly named Mangy Moose…
Good Vibrations
Montecito actress Gwyneth Paltrow is feeling good vibrations! The Oscar winner's lifestyle brand Goop has released a complete guide to vibrators after adding another sexual device to the brand's extensive collection.
To celebrate the launch of its new Viva La Vulva device, the brand gave curious fans the ultimate vibrator guide, including the basics of sex toys, how to use them, and what to look for.
Gwyneth has partnered with sexologist and co-founder of sexual wellness company Dame Products Alexandra Fine to launch the guide, which includes 18 different sex toys made for internal and external use. The sheer variety is quite mind boggling…
Sightings
Former supermodel Kathy Ireland at Stearns Wharf with husband, Greg… Actress Jessica Alba at the Rosewood Miramar… Back to the Future actor Christopher Lloyd picking up his New York Times at Pierre Lafond.
Pip! Pip! Be safe, wear a mask when necessary, and get vaccinated.
You might also be interested in...