Ranger Revered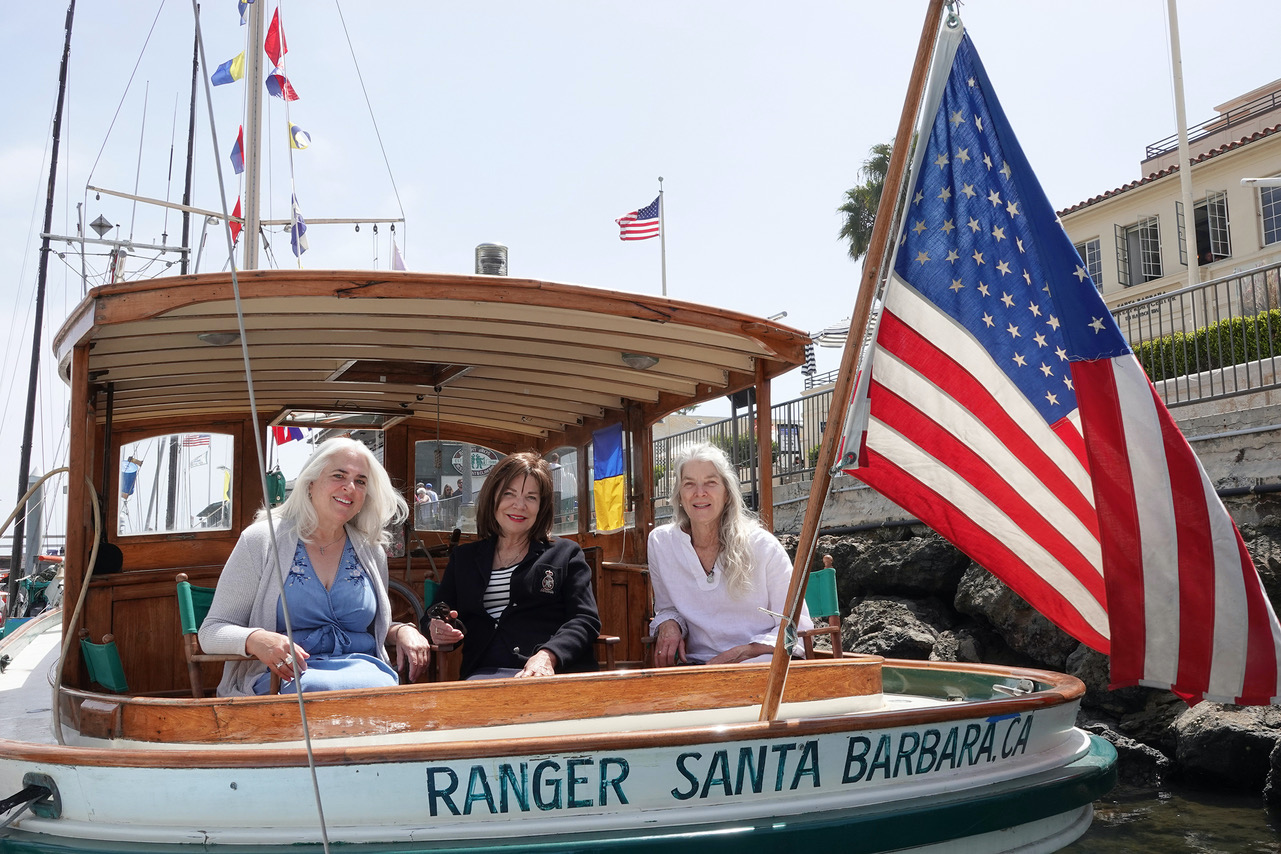 Santa Barbara Maritime Museum suffered major social gridlock when the 1917-built vessel Ranger, familiar for leading the annual Christmas Parade of Lights, was officially re-admitted into the Classic Yacht Association's Southern California Fleet. The 46-foot-long classic wooden fishing boat has been the museum's flagship since being donated to the harbor-side institution in 1997 by Jack Morehart.
To mark the occasion, an 1862 Civil War saber was used to cut the commemorative cake by Glen Varcoe, Rear Commodore of the Classic Yacht Association, and Dianna Ettel, commodore. Ranger was built in San Pedro and for many years served as flagship of the Catalina Island Tuna Club, as well as the Los Angeles Motor Boat Club, the Catalina Island Yacht Club, and the Long Beach Yacht Club. She continues to take passengers on tours of the harbor and the channel, with a top speed of ten knots.
Among the marine mavens celebrating were museum director Greg Gorga, Bob Allen, Fred and Nancy Golden, Bud and Sigrid Toye, Tony and Sabrina Papa, Jim Kroeger, Rita Serotkin, James Spellman, Rick and Elissa Olson, and Janet Beggs.
You might also be interested in...