Joe Faces the Music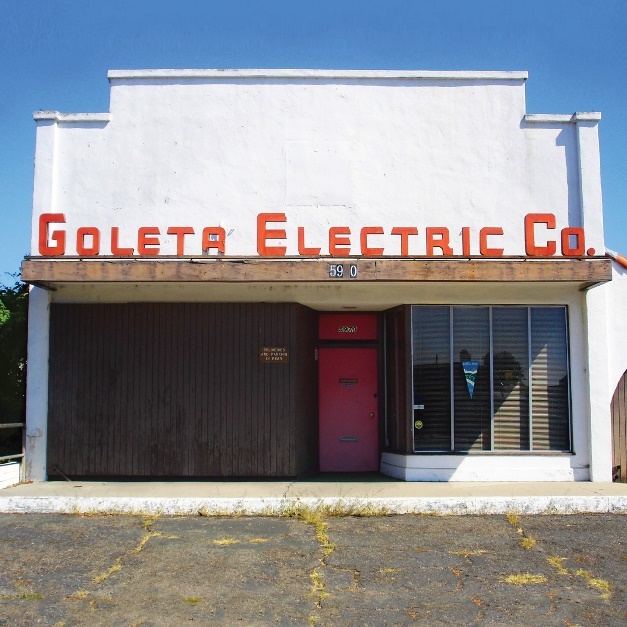 An old friend, Joe Woodard, who used to be a regular entertainment contributor to the Santa Barbara News-Press and now writes for The Independent, is facing the music rather than writing about it. He has just released a faux folk album Goleta Electric of his "own humble mixes." Last year, master engineer-musician-vibe king Jesse Rhodes offered Joe his services to cook up superior "remixes," which are essentially "real mixes."
Following up his first faux folk album, between in 2002, Joe, a songwriter-guitarist-situationist from such bands as Headless Household, flapping Flapping, Dudley, and more, hunkered down at his home studio during the pandemic lockdown to produce the 18-track album on Household Ink Records.
Fittingly, the album kicks off with "Falling in with the Out Crowd," recorded with Rhodes and initially released on Be Love, a 2018 tribute to the late great Santa Barbara studio guru Robinson Eikenberry, who produced between and died all-too-young in 2017. A healthy list of musical guests joined Joe's party, mostly flying in from remote locations, including Jim Connolly, Julie Christensen, Ellen Turner, Allegra Heidelinde, Shelly Rudolph, Chris Symer, Bill Flores, and Brian Mann.
Travels Abroad
Prince Harry and actress wife Meghan Markle, 40, made a less-than-secret visit to his grandmother Queen Elizabeth at Windsor Castle en route to the Netherlands for the Invictus Games for disabled veterans. It was the first time the Duchess of Sussex set foot on British soil for two years after she and her husband quit as working royals.
Harry, 37, also had a short 15-minute meeting with his father, Prince Charles, 73, who was staying with his wife, Camilla, at the 1,000-year-old landmark. In The Hague, the tony twosome has been staying in a hotel while being followed by a TV crew from Netflix, part of the duo's $100 million deal. For security they have been accorded VVIP status by the Dutch government, something that Harry claims has been lacking for his family when they visit Britain, now that he is no longer doing official duties.
Montecito Miscellany Afar
To Ca'Dario on Coast Village Road for lunch with Laura Pullman of the London Sunday Times writing about our rarefied enclave, particularly Prince Harry and his wife. Next week I am being interviewed by Marc Pitzke, U.S. correspondent for the top selling German magazine Der Spiegel. All this after my appearance last month on the top French current affairs program 50 Minutes Inside on the country's biggest network TF1, which also aired in Belgium and Switzerland. Our little community is truly on the international map…
Gilbert Gottfried Remembered
On a personal note, I remember the delightful and distinctive-voiced comedian Gilbert Gottfried who has died in New York at the all too early age of 67 after a long illness. I used to appear with Gilbert on shows on the USA cable network. He was best known for the parrot character Iago in the 1992 film Aladdin and also for lending his dulcet tones for the Aflac Insurance duck mascot. A kind and amusing soul who I was honored to work with.
Sightings
Meghan Markle picking up her java jolt at Pierre Lafond… Singer Lady Gaga noshing on the Sicilian cuisine with beau Michael Polansky at Bedda Mia… Oscar winner Gwyneth Paltrow lunching at Los Arroyos on CVR…
Pip! Pip! Be safe, wear a mask when required, and get vaccinated.
You might also be interested in...