The Other Islands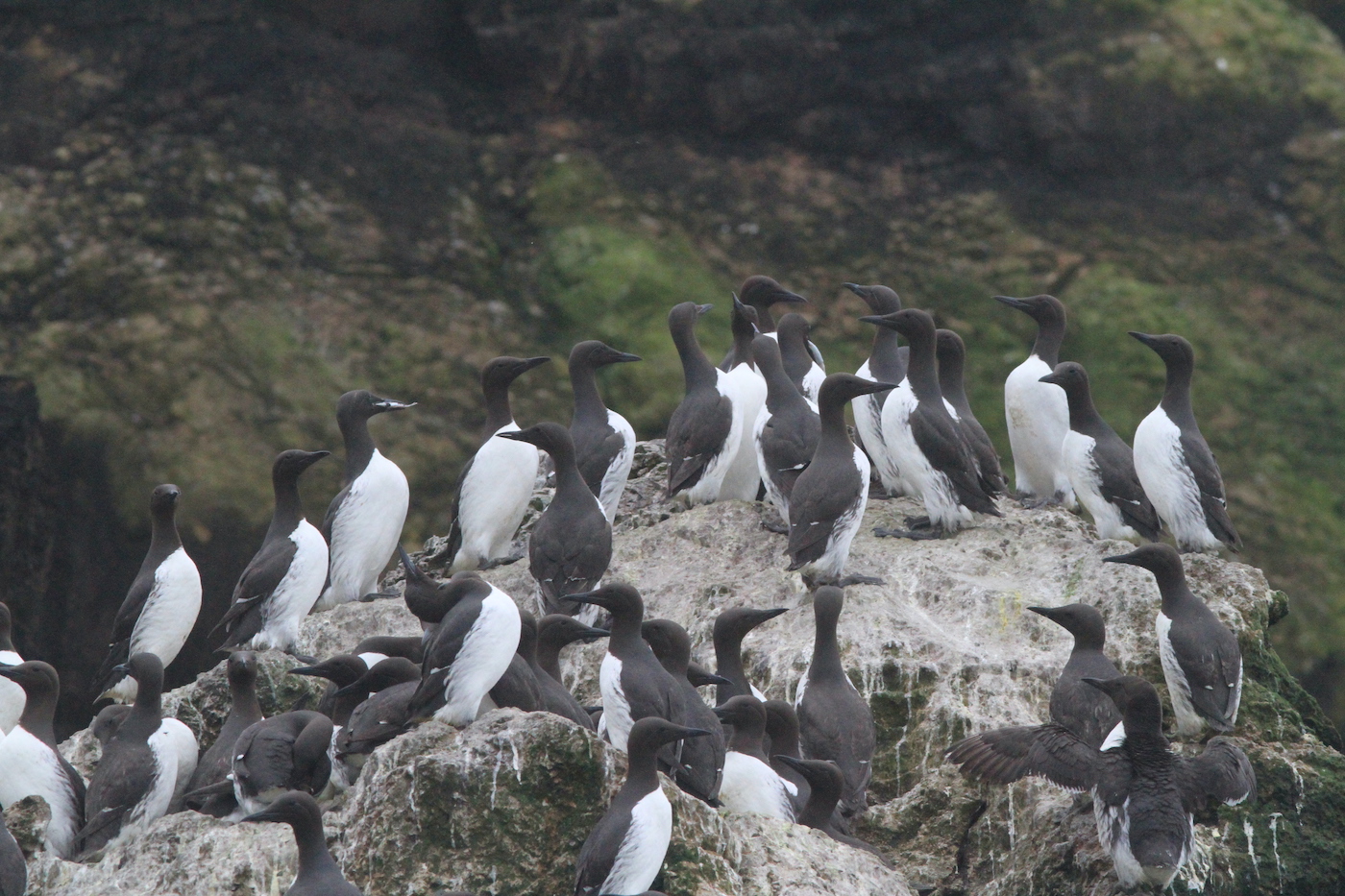 The northwest swell was heaving into the northern fringe of Prince Island, a half mile off San Miguel Island in the Northern Channel Islands chain. Eleven species of seabirds use Prince Island for breeding and nesting habitat. One of those species, the common murre, had returned to Prince Island after a 100-year absence, egg collecting back in the early part of the 19th century forced these seabirds to leave.
I was curious to see what their numbers looked like, so while paddling solo around Santa Rosa and San Miguel islands, I took a slight detour and kayaked out and around the sparsely vegetated, rocky islet. I didn't expect to see their colony on the more exposed northwest end of the island, wind and swell aiming at the sheer, wave-battered cliffs where the birds were roosting above.
There were two towering spires and the common murres were huddled on top. The surf running out of deep water was slamming into the cliffs. When there was a lull, I'd sprint in on my kayak, fire a few frames and get out of there before the next set of waves hammered Prince Island.
The Channel Islands National Park
Five islands comprise the Channel Islands National Park: Santa Barbara, Anacapa, Santa Cruz, Santa Rosa, and San Miguel. However, there are a few other, nondescript islets hidden around the chain, which are also known as "the Galapagos Islands of the North."
Prince Island is one of those isles. It's located a half mile east off the beach of Cuyler Harbor on San Miguel Island. It's also a vital seabird colony harboring throngs of pelagic birds that rely on California's Channel Islands for survival. Scripps' murrelets, pigeon guillemots, ashy and Leach's storm petrels, western gulls, black oystercatchers, Cassin's auklets, Brandt's double-crested and pelagic cormorants, California brown pelicans, and those common murres that returned to Prince Island in 2011. Tufted puffins haven't nested there in over 100 years, but like the murres biologists are hopeful they will return one day soon.
Gull Island
While kayaking up the southside of Santa Cruz Island, I left Punta Arena and veered west to Gull Island, a state marine reserve where no commercial or recreational fishing is allowed.
From a distance Gull Island always appears barren, lifeless, and lonely. Easily exposed to perpetual northwest winds, most days it's swept in cresting whitecaps. However, up close it looks quite busy. Caked in thick, white seabird guano, it's a favorite roosting spot for cormorants, gulls, and pelicans.
Marine life is prevalent around Gull Island. Kelp forests are thick and teeming with fish and invertebrates, but also lots of California sea lions frolicking in the kelp forests and basking in the sun on a couple of small, cobbled beaches tucked in the middle of the tiny islet.
There's also a weather apparatus on top of Gull Island located at its west end. It gauges the winds and moisture, fog drip not rain is the largest water input across the Northern Chain. After circling Gull Island, I rounded Morse Point. Santa Rosa Island was beckoning on the western horizon. Conditions looked decent before dark, so I paddled on.
Sutil Island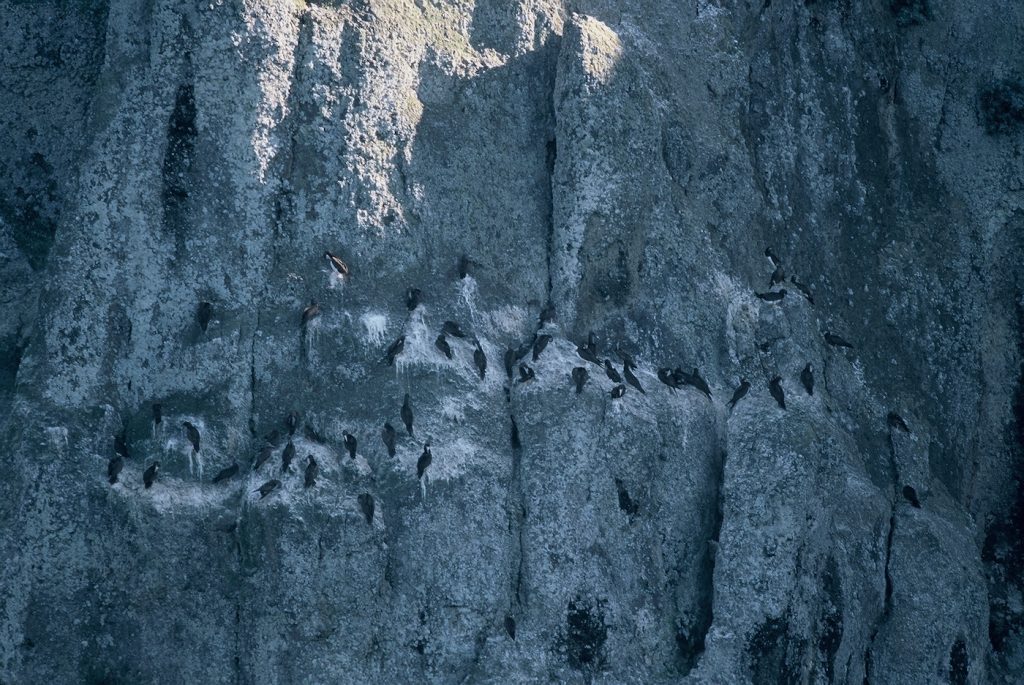 We could see them clinging to the sheer north face of Sutil Island about a quarter mile off the south end of tiny Santa Barbara Island, the smallest isle in the National Park at one square mile. From the Island Packers ferry observers counted roughly 80 brown boobies perched on the daunting north face. They were a new seabird species now breeding and nesting in the park. Mostly staying south of Mexico, brown boobies now call the National Park home.
Getting to Santa Barbara Island is always weather dependent, but since the winter of 2017 there's been no Island Packers ferry bringing visitors to the islet. A winter storm washed out the landing cove, and it has remained that way ever since.
In the fall of 2016, I paddled to Santa Barbara Island with another guide from Santa Cruz Island, a 50-mile slog that took 17 hours. Somehow, we pulled it off, and early the next morning we paddled around the island, with a detour around Sutil Island. At the time, there had been a sighting or two of brown boobies in the area, but we didn't see any that day paddling around the wave-battered cliffs of Santa Barbara or Sutil islands.
Even though these two islands are small, they are highly concentrated with wildlife. Like the other small isles off the main chain, they offer opportunities to explore and experience their natural wonders, kayaking always offering the best chances to soak it all in.
You might also be interested in...