2021: The Year in Review
It was a year full of questions, sometimes without many answers.
But we persevered.
As a staff, we took a few moments to reflect on our 2021s, which featured a few tears, triumphant returns, overwhelming innovation, and news that no one likes to report.
Here's a look at eight of our standout stories from the year:
Bittersweet Goodbyes
This year we saw the closure of three legendary Montecito businesses: Read 'N Post in Montecito Country Mart closed in April after nearly 40 years; Cava on Coast Village Road closed in September after 25 years; and Coast Village Road's longest running restaurant, Little Alex's, closed in November after 32 years.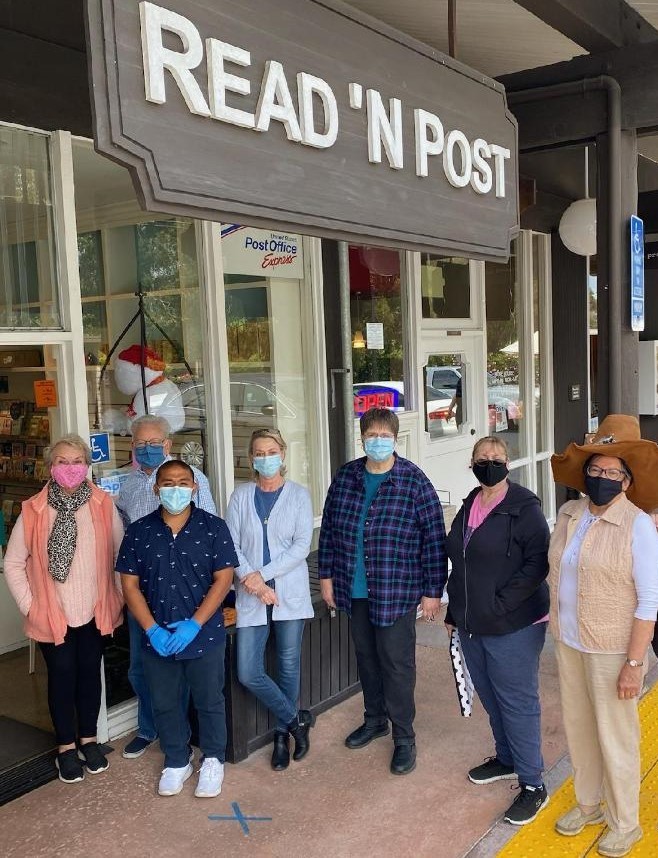 Read 'N Post was a beloved favorite among locals thanks to an extensive collection of greeting cards, magazines, newspapers, wrapping supplies, gifts, and more. It was also a full-service post office, and a convenient spot in the Mart to send a package, mail a letter, buy shipping supplies, and stock up on stamps. The shop was originally located in Coast Village Walk next to Starbucks before moving to Montecito Country Mart in 2012. Owners Jan Hendrickson and John Devereaux reported to us that the store was no longer economically feasible, thanks to hardships from the pandemic, the Thomas Fire, and the 1/9 Debris Flow. On the last day in business, Hendrickson, who had been the face of the store for decades, was presented with two books of pictures and handwritten messages from dozens of customers. In June, the vacant space was transformed into Montecito Mercantile, which also continues to house a full-service post office. The Mercantile is designed to feel like a home, with distinct areas for home décor, clothing, kitchen products, and apothecary, and has become a welcome addition to the Mart.
In September, Cava Restaurant & Bar closed its doors, after 25 years in business by the Lopez-Hollis family. The family has deep roots in both the Montecito and Santa Barbara community, opening the popular Carlitos Café y Cantina on State Street across from the Arlington in the late 70s, followed by Cava in 1997 in Montecito, in what was then considered Montecito's sleepy lower village. Carlos Lopez-Hollis became managing partner of Cava back in 2004, before he and his wife, Amanda, purchased the business from the family in 2011. They also opened a Santa Ynez Valley outpost, Dos Carlitos Restaurant & Tequila Bar, in 2009, and that eatery continues to be a culinary destination in the heart of downtown Santa Ynez.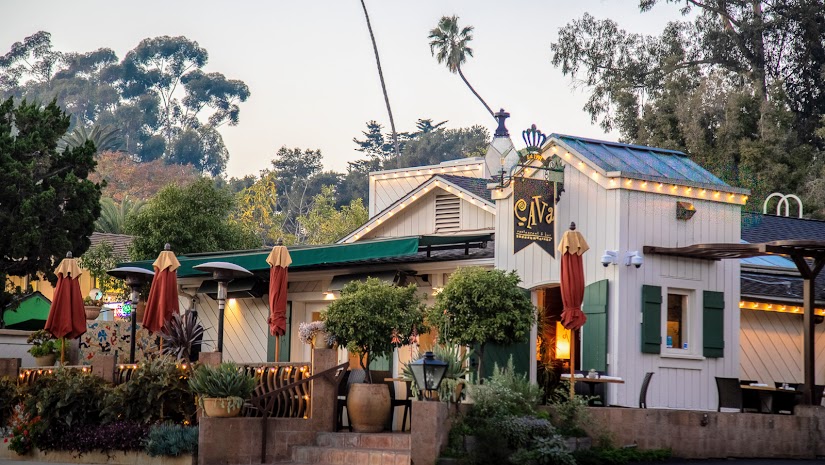 What's next for the now vacant Coast Village Road space? It was recently listed for lease, and with its great location and ample parking, we expect it will attract a new restaurateur looking to reimagine the space.
Little Alex's closed in November, much to the dismay of many loyal and longtime customers. For 32 years theBriner family operated the family-friendly and affordable eatery, offering a healthy spin on Mexican favorites. Lynette Briner continued to work behind the counter of the restaurant until the very last day, giving warm goodbyes to her beloved customers, who came from all walks of life.
The Briners continue to contemplate reopening in a different location, as the former home of Little Alex's is slated for another casual Mexican food restaurant, according to Montecito Country Mart reps.
— Kelly Mahan Herrick
Not Just a Park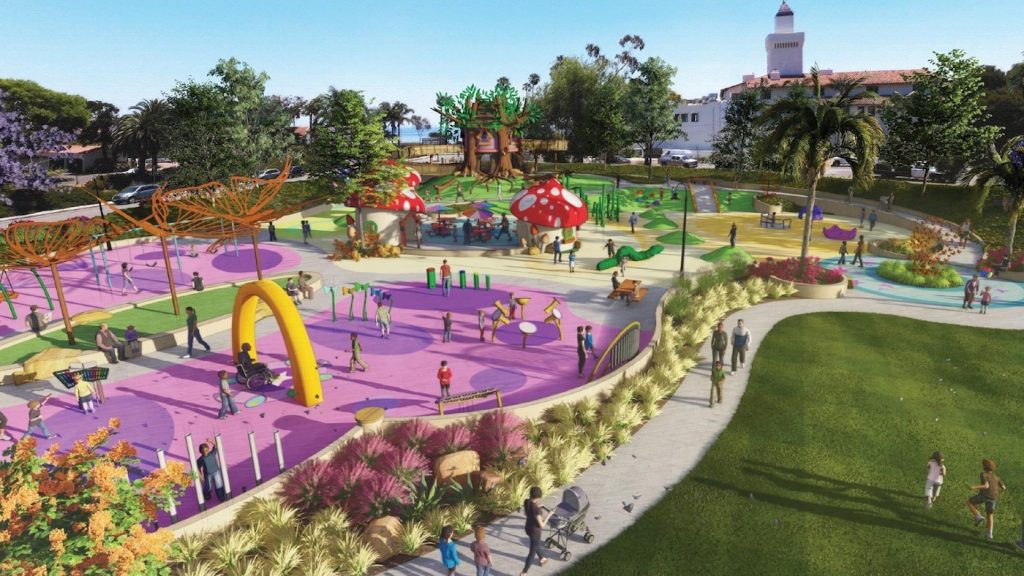 One of the most exciting projects we reported on this year is Gwendolyn's Playground, the area's first universally-accessible playground designed to remove physical barriers to allow children of all abilities to play side-by-side. Using evidence-based principles of inclusive design, the playground will incorporate the needs of children and adults with physical disabilities, but also consider the needs of individuals with autism and sensory impairments, intellectual disabilities, and visual and hearing loss. To be located on a portion of the 10-acre Dwight Murphy Field near the Santa Barbara Zoo, the playground will offer multiple accessible slides, spinning and rotating structures, an interactive dance and play arch, multiple climbing features, a music garden, inclusive swings for kids and adults, and a multi-story, fully accessible, custom designed "Magical Tree" play structure.
The project is spearheaded by Bill and Victoria Strong of the Gwendolyn Strong Foundation, who lost their daughter, Gwendolyn, to Spinal Muscular Atrophy, which caused her severe disability in her short, seven-year life. "While many Santa Barbara playgrounds are ADA compliant, not a single one allowed Gwendolyn to play alongside her friends or participate fully on the equipment," Victoria told us when we interviewed her for this story, which we published in November.
The project is slated to cost $6 million, of which $2.5 million has already been raised. If you are interested in learning more or donating to the cause, visit www.nevergiveup.org.
— Kelly Mahan Herrick
Harry & Meghan Get Involved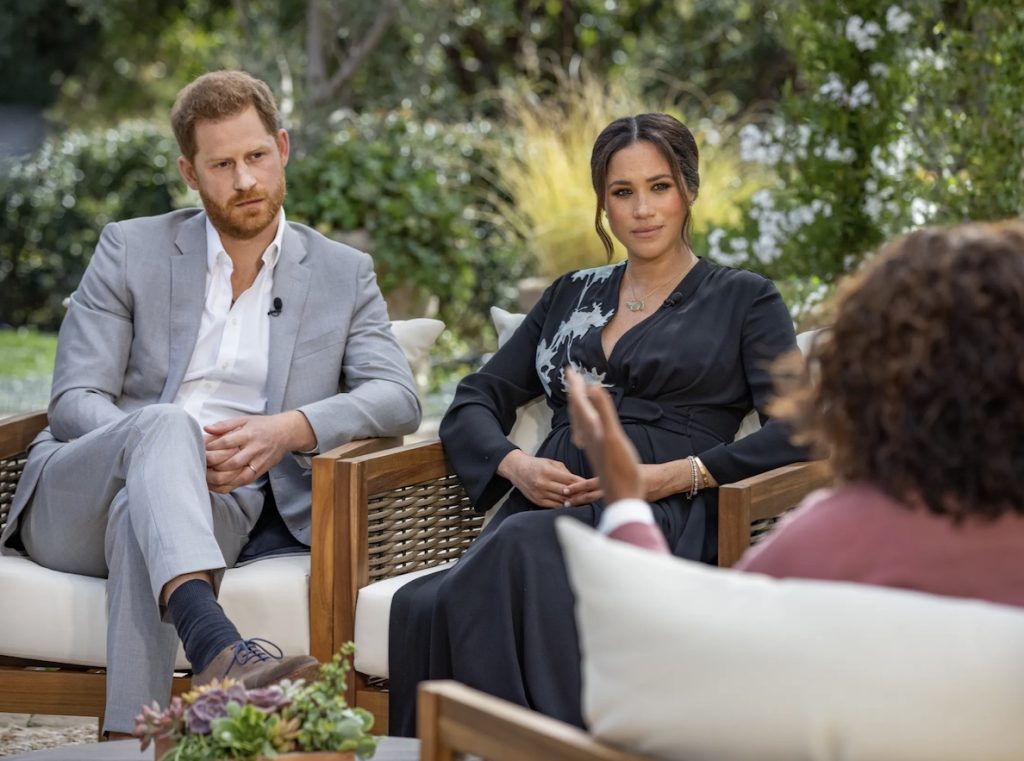 It is 18 months since Queen Elizabeth's grandson, Prince Harry, Duke of Sussex, and his actress wife, Meghan Markle, bought a nine-bedroom, 16-bath Riven Rock home on seven-and-a-half acres in our rarefied enclave for $14.65 million.
Having covered the British Royal Family for 45 years during my colorful career, including the Daily Mirror and Daily Mail in London, as well as ABC Network News, I found myself somewhat ironically living just a tiara's toss or two from the tony twosome's new home with their son, Archie, and now seven-month-old daughter, Lilibet, named in honor of Britain's longest reigning monarch's childhood nickname.
I was bombarded with calls on the acquisition appearing on all three major TV networks, CNN, and Fox News, as well as doing interviews with many of the world's top publications, including the London Daily Mail, my former employer, France's Le Figaro and Germany's Der Spiegel.
Even after 1,000 years, the Royal Family, now known as the Windsors since World War II, still fascinates.
The move by Prince William's younger brother to America has drawn comparisons with the late Duke of Windsor, briefly King Edward VIII, who gave up his throne to marry "the woman he loved," American divorcee Wallis Simpson from Baltimore.
Harry was undoubtedly the golden boy of Buckingham Palace, enormously popular in Britain, having served two tours of service with the British Army in Afghanistan, and immersing himself doing good deeds.
But all that ended when he gave up royal duties much to the disappointment of the Queen, who will celebrate her Platinum Jubilee next summer, the same time Harry is due to deliver a tell-all tome for Penguin-Random House under a contract reportedly worth an astounding $20 million.
Quite what he'll serve up for that figure at such a relatively young age is anyone's guess.
During their time in our Eden by the Beach the dynamic duo has rarely been seen, other than dining at Lucky's with music man David Foster and, last year, buying a Christmas tree at a pop-up site at La Cumbre Plaza, instead choosing to stay hunkered down with their young children and security team in Montecito.
But now, as more and more people sensibly get vaccinated against the deadly COVID disease, both of them seem to be going more public, with Harry seen walking their black Labrador rescue, Pula, on Miramar Beach, and pedaling his bike, with his minders in a black Range River closely behind.
I'm told His Royal Highness, who memorably drove an electric-powered E-type Jaguar from Windsor Castle after his wedding to the Frogmore House reception, was absolutely fascinated by the 27-foot-long Oscar Meyer weinermobile when it visited Montecito in October and even asked to drive it. Talk about hot dog!
More recently the couple donated money towards the first ever Montecito Holiday Car Parade and earlier this month Meghan was spotted fashionably attired in a Massimo Dutti wool coat and Tamara Mellon boots wearing sunglasses and a mask, discreetly shopping accompanied by a bodyguard upstairs at Pierre Lafond in the Upper Village. She's also been spotted at the children's clothing store Poppy and the home furnishings shop, Hudson Grace, at the Montecito Country Mart.
Harry and Meghan are said to be staying here for Christmas and New Year while his brother the Duke of Cambridge, 39, and wife, Catherine, are scheduled to be meeting with other members of the Royal Family at Sandringham in Norfolk, the sprawling stately pile built for the future King Edward VII, Queen Victoria's son in 1862.
The formerly close relationship between the two brothers is now rumored to be at a breaking point after Harry and Meghan's incendiary interview with fellow Montecito neighbor Oprah Winfrey earlier this year and they barely said a single word to each other when they attended their grandfather the Duke of Edinburgh's funeral at Windsor in April — which I covered for Fox News — and the unveiling of a new statue to their mother, Princess Diana, at Kensington Palace, where they spent their childhoods, in July.
Hopefully 2022 will mend the considerable fracture between the future King William V and Harry, and we'll continue to see the Duke and Duchess of Sussex get more involved in the neighborhood they have chosen to make their family home.
— Richard Mineards
Cautiously Gathering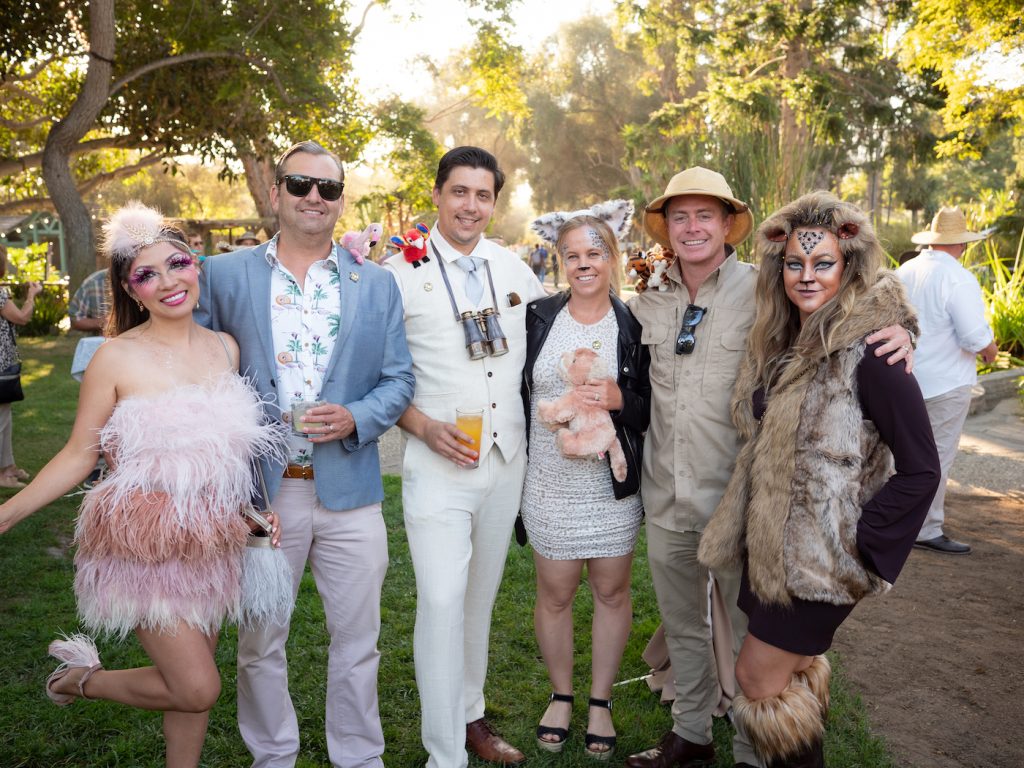 What a difference a year makes!
Twelve months ago, I celebrated half a century as a journalist, a career spanning my time in London, Manhattan, and Los Angeles on top newspapers, magazines, and TV as a host, anchor, correspondent and commentator, with the last 14 years in Montecito, 12 of them as a columnist for this illustrious organ.
If everything had worked out, I would have been in England marking the 50 years with a dinner party for 30 friends in Cornwall, England, where I started my career humbly as a junior reporter on the Falmouth Packet weekly newspaper.
But Prime Minister Boris Johnson's edict limiting gatherings to six people or less scuppered those plans, not to mention my 68th birthday party for the second year last July at an old friend Cat Pollon's new home outside Marrakech, Morocco, when the EU banned all U.S. flights.
Montecito Miscellany, which normally covers events far and wide in the community, became a more people-oriented column since the pandemic cancelled innumerable nonprofit fundraisers, with virtual events becoming de rigueur, as well as revealing our rarefied enclave's booming multimillion dollar real estate market.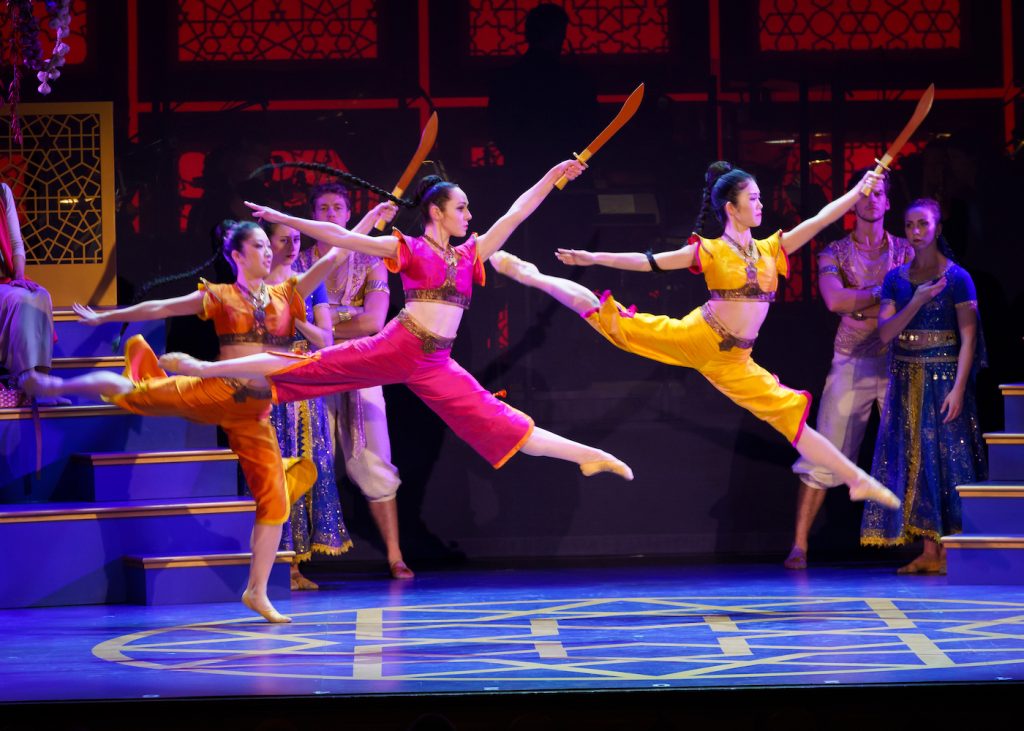 In March, I joined 1,700 other people at Cottage Hospital in Goleta getting the first of my two Pfizer coronavirus jabs, and in September having my additional booster shot at CVS on Coast Village Road, completing the requirements for my "passport" which is now sensibly obligatory for events in our Eden by the Beach including the Granada, Lobero, and New Vic.
As the pandemic lockdown eased in May, the Santa Barbara Polo and Racquet Club opened up for its 110th season after a successful previous season — but with no spectators allowed.
It was quickly followed by La Primavera, the opening event of the 97th Old Spanish Days, a bustling Sunset Soiree at the Music Academy of the West, and a trip to the historic Rockwood Woman's Club to speak to 80 guests on the Windsor dynasty at a Royal Tea.
In June, British rocker Alan Parsons, 72, celebrated being awarded an OBE — Order of the British Empire — in Queen Elizabeth's birthday honors list at a boffo bash for 150 guests at his avocado ranch in the Goleta foothills.
A month later, the MAW hosted a Return to Miraflores gala with more than 300 guests raising around $450,000, yours truly celebrating his 68th birthday bash with 30 friends at the University Club, and Lotusland's 26th annual gala Petal to the Metal collecting nearly $500,000 for the 37-acre botanical paradise.
In September, the Ensemble Theatre Company revved back into dramatic action after 15 months of lockdown with its Curtain (Back) Up! fete at the Santa Barbara Club and Santa Barbara Zoo's Zoofari Ball XXXV with 630 supporters raising nearly $200,000 for the popular 30-acre menagerie.
October brought the 7th annual Fun With the Force at hotel magnate Pat Nesbitt's Summerland estate with the 1,000 guests giving a record $2 million for the Santa Barbara Police Foundation, and the 9th annual Montecito Motor Classic at the Polo Club when 200 exotic and luxury cars went on display.
Montecito über philanthropist Sara Miller McCune marked her 80th birthday in grand style underwriting the costs of the Broadway show, Kismet, at the Granada which lifted spirits galore.
Early in December, Montecito Bank & Trust held its 17th annual Community Dividends lunch at the Hilton with 179 worthy organizations sharing $1 million.
Certainly, a year to remember for many reasons. But with the new variant, Omicron, now ravaging our nation, who knows what 2022 will bring.
It is to be hoped we can look forward rather than reverting back.
— Richard Mineards
Man of the Community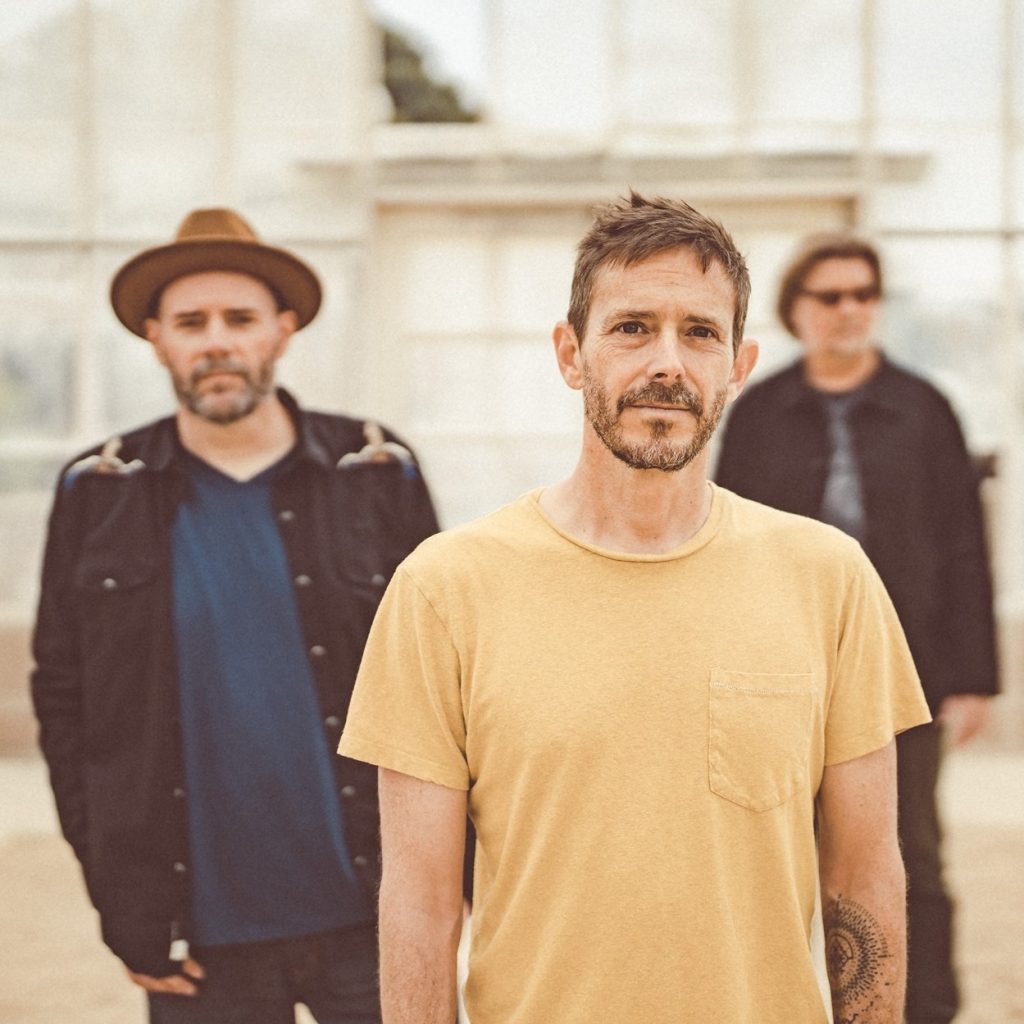 The pandemic hit everyone hard. But somehow coping with COVID also caused Glen Phillips to tap deeper into community and service than the one-time Montecito-based, Santa Barbara-native musician was already known for. First that emerged as a series of three-times-a-week concerts streaming over Facebook in which the singer-songwriter, armed only with an acoustic guitar, microphone, and camera regaled his growing group of fans. A weekly virtual version of his guided group singing circles over Zoom soon followed, enriching the soul even if the platform shortcomings failed to fully satisfy the communal aspect.
So, when lockdown ended this summer, Phillips quickly revived the in-person circles with weekly gatherings in the courtyard space of a private home, attended by 20-30 people whose hearts seemed to join as seamlessly as our voices harmonized over rounds filled with hope and the power of connection. Those ceased only when Phillips took his 1990s hit-making pop band Toad the Wet Sprocket, which he founded as a 15-year-old at San Marcos High, back out on the road to promote its brilliant new album with the uplifting title Starting Now. A pair of performances at the Lobero in September signified a welcome return to normalcy, before Phillips closed out the year with a solo singer-songwriter set at SOhO in December.
— Steven Libowitz
Simply Smooth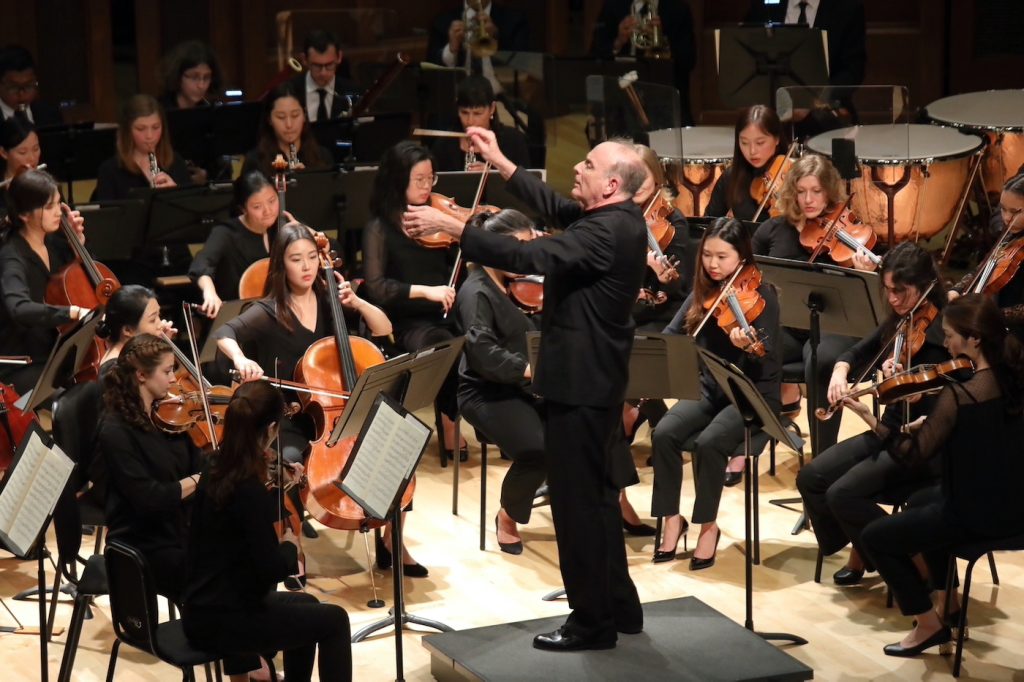 MARLI, the Music Academy of the West's Remote Learning Institute created in response to the pandemic in 2020, proved the institute's ability to adapt on the run. Which is why its return to live performances, master classes, and more for the 2021 summer festival that began within days of the state's reopening in mid-June almost seemed like it came too easy. Such was the smoothness of the operation that managed to keep its stringent pandemic protocols largely in the background so the focus could remain on the music.
What a glorious season it was, if one that was truncated by the new reality, as 100 fellows — the vast majority of the virtual-only participants from last year — joined a full complement of faculty members on the Miraflores campus. Big symphony concerts featuring the fine fellows-powered orchestra returned to the Granada, master classes brought back the audience's ability to peer into the exquisite learning process between faculty and fellows, while multiple chamber concerts saw musicians collaborating on stage at the intimate Hahn Hall. A highlight was the added Community Chamber Concert II on July 27 that encapsulated the entire season, offering 100 minutes of music from nearly 30 fellows bookended by bold brass numbers and spanning centuries of repertoire, including a world premiere of a piece written by its performer.
Hard to top that.
— Steven Libowitz
Critical of Cate
The year has definitely had its fair share of heartache, and none more so than for the community that surrounds Cate School, the exclusive private school situated in the Carpinteria foothills.
The school launched an investigation into potential sexual abuse and misconduct in 2020, with the findings released on December 15, 2021 — some 14 months later, which created plenty of chatter on social media about why the report was taking so long to be revealed.
Seven former faculty members have been banned from campus as a result of the investigation from the Oppenheimer Group, including one that has lived on campus as recently as Spring 2021 and the other jettisoned in 2020. Another 10 were cited, but names were not revealed.
With the report intended to provide clarity and a platform to help the school and community move forward, the seemingly shallow nature of the report (it's 35 pages compared to hundreds for similar cases at other private schools) has inflamed both victims and alumni.
Many are calling for the Board of Trustees to move on from the current Head of School due to his knowledge of the most recent cases — including allowing one alleged abuser to remain on campus for nine years after an investigation in 2012.
The unrest has spurred a @MeTooCate account on Instagram with more than 750 followers, as well as an online petition that's calling for immediate change with more than 800 signatures.
The community at Cate is a small one, but one with influence.
It'll be interesting moving into 2022 whether the school is committed to change, or if the report will be brushed under the rug like abuses had been for decades.
— Nick Masuda
We Are in Good Hands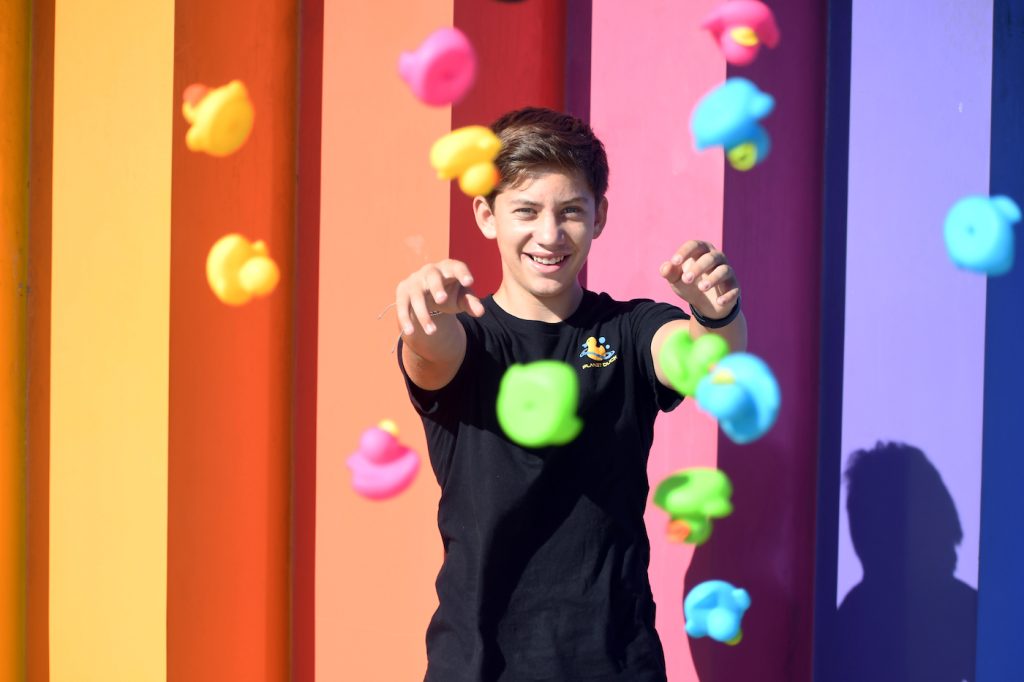 While we saw the end of some longtime and beloved businesses in 2021, it was also a time to celebrate entrepreneurship — and Marco DiPadova has that in spades.
The catch?
He's 13.
Marco is an eighth-grader at the forward-thinking Anacapa School, where students are taught about the ins and outs of the business world.
It's a novel concept, and one that should be embraced more throughout schools: allow students to follow their passions through immersion in the subject.
Because brilliant ideas such as Planet Duck are borne from a bit of freedom.
Marco's budding business was a product of wanting to aid local animal shelters, particularly BUNS and the ASPCA.
Heart meet innovation.
The Planet Duck concept is simple: buy a rubber duck (which are adorable), help an animal in need. Marco doesn't care about profit, he only wants to help (check out his website at planetduck.world.
I had the joy of spending an hour at the Chromatic Gate (a dramatic name for the rainbow arch) with Marco and his dad, Albert. First, Albert is truly dad goals. Second, 13-year-olds aren't made this humble and forward-thinking. I told my colleagues after our photo shoot, "This kid is going to be the next big thing. I'm going to tell people one day that I interviewed him when he was 13 — and it'll make me cool."
In a town that is known for its philanthropy, we can all feel comfortable that the spirit of Santa Barbara is contagious, and it is secure in the hands of Marco moving forward.
— Nick Masuda
You might also be interested in...