Putting the Focus on Treating People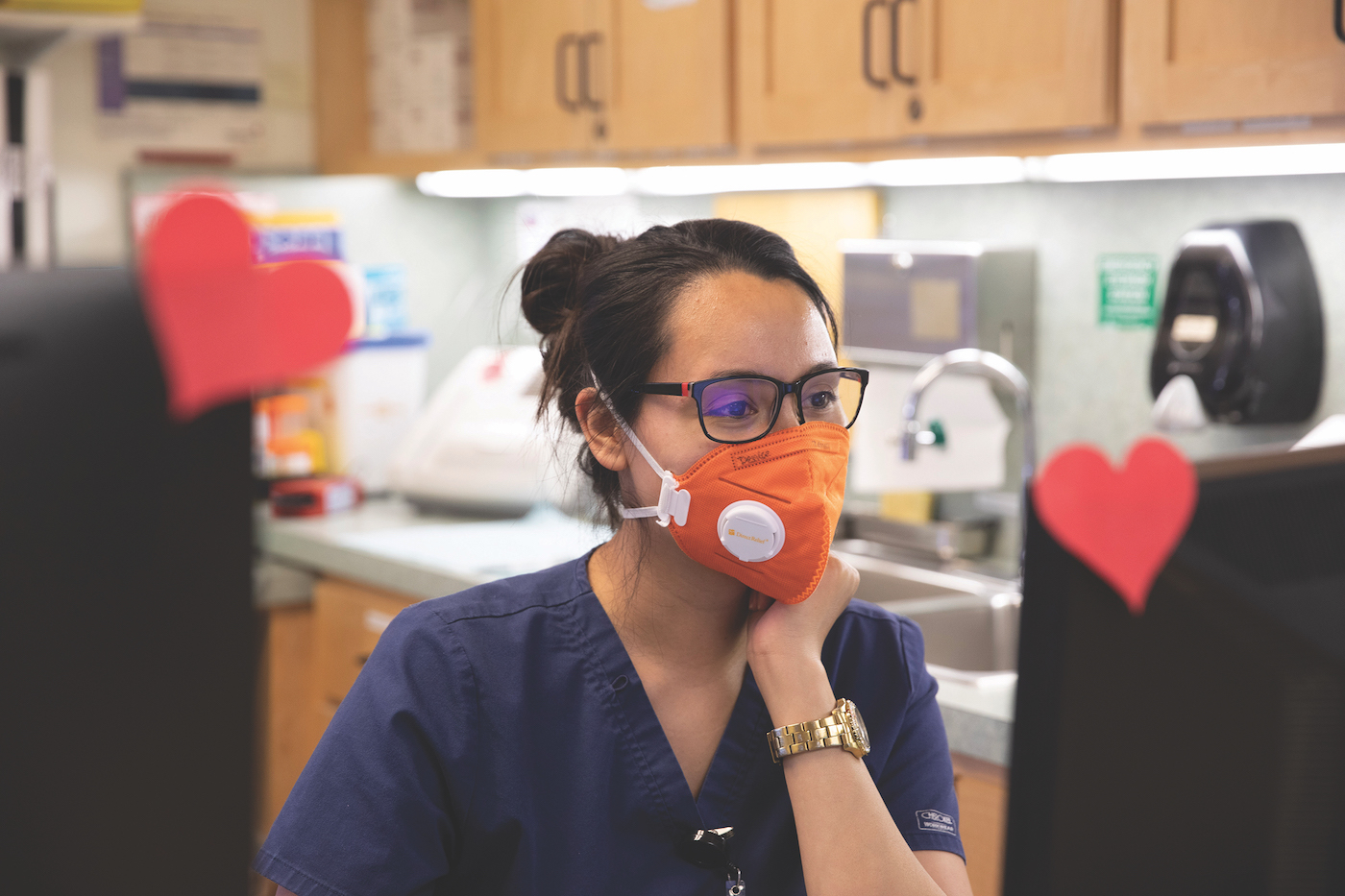 Santa Barbara Neighborhood Clinics operates eight clinics in Santa Barbara, Goleta, and Isla Vista, largely located in neighborhoods where healthcare is most needed by an underserved population. The buildings themselves aren't glamorous even though they're located in a town with a gleaming new cancer center and a gorgeously re-designed front entrance to the main hospital. But that's part of the point.
"The outside might look a little shabby because that's not where the money goes," said Maria W. Long, Director of Development and Community Awareness at Santa Barbara Neighborhood Clinics. "The money goes to treating people, with a mandate to never turn anyone away regardless of ability to pay. And it's really good medicine."
Indeed, if physical exterior appearance, or even the phrase "neighborhood clinic" suggests some sort of substandard or minimal care, nothing could be further from the truth.
Instead, Santa Barbara Neighborhood Clinics, which launched in 1998 through a merger of three earlier clinics that date back 50 years and now serves more than 22,000 people, attracts top medical professionals whose main motive is to bring the highest-level of care to the community.
"If you look at the bios of some of the doctors that we have working here you'll see Ivy League school graduates that choose to come to work for us," Long said. "These are very skilled people that really want to use their talents and working here is more of a calling than anything else."
That ethic also extends to the entire staff as evidenced by the fact that early on during the pandemic the administrators decided to join their front-line colleagues in showing up at the clinic daily well before vaccines became available.
"Nobody worked from home because we made a decision as a team that if the doctors and line staff were going to work, we'd be there too," Long said. "We've been boots on the ground for two years now."
With that commitment to care intact, SBNC has also been revising its methods to have its medical, dental, and mental health professionals encompass an integrative approach toward a patient's overall health. Most recently, that meant installing integrative behavioral health specialists in their facilities so that kind of care can be seamlessly woven into a medical visit. Just two years ago, SBNC established a Bridge Clinic adjacent to Cottage Hospital so that patients can, in only a matter of footsteps, follow up on an ER visit with behavioral health implications.
"After the ER handles your medical emergency, a social worker or charge nurse can literally walk the person next door to the Bridge Clinic and they'll do the intake right there and then," Long explained. "It's important, because there's only a small period of time where somebody is willing to seek help after an emergency, and we have to grab that small window while we can, and do it in a way that isn't punitive, isn't shameful, but only wanting to help."
The new clinic has proven popular as the COVID situation sparked a sharp increase in alcohol and drug abuse.
"We've been calling it the pandemic within the pandemic because the spike and the myriad of mental health problems that it has caused has meant that we've had to expand the clinic twice already, and it's only been open a year and a half."
SBNC's personal approach to serving its clients isn't only post-crisis, though. When vaccines became available to the general population earlier this year, clinic personnel recognized the potential for resistance among their clientele and decided to take a more proactive approach to initiating getting the shots into arms.
"We physically called all of our patients individually one by one, talked to every single one of them to combat the fear factor and answer all of their questions," Long said.
Last year, SBNC completed its $20 million campaign that earmarked half of its funds to cover its annual $2.5 million operating deficit, more than $3 million to upgrades and existing facilities, and almost $7 million to replace its long-outgrown Westside clinic. Plans call for a community room on the ground floor, expanded medical and behavioral health services — including nine exam rooms — on the second floor, and a new dental clinic on the top floor.
The intention is to address a still underserved population with state-of-the-art integrative medicine, Long said.
"When we talk about whole person care, we're not just talking about your physical body, but also mental health and your mouth, your teeth, all of it. And the new Westside clinic will be so important because it's a model for what we can do in the future: world-class doctors serving the unemployed and the underemployed, the uninsured and under-insured. There's a whole new generation, a whole new group of folks that need our services, individuals and families. That's why we're here.
"So, it's hard to get excited about a building, but easy to be excited for the people that it's going to serve."
You might also be interested in...