'Mainstream Topic': Pandemic Puts Mental Wellness Center in Spotlight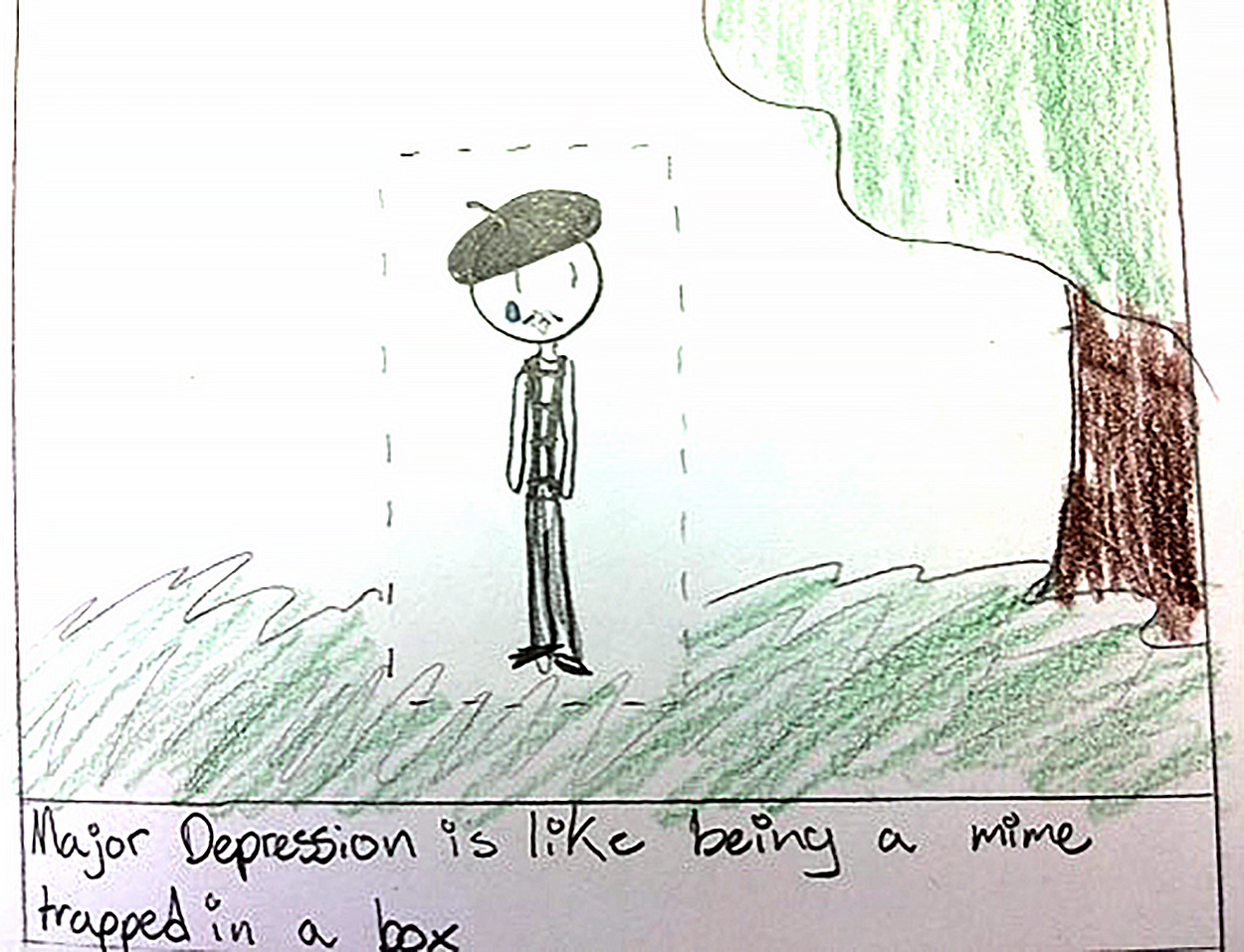 It's just a coincidence that World Mental Health Day falls right in the middle of the circulation for this week's edition of the Montecito Journal. The annual campaign was created by the World Health Organization with a stated objective of raising awareness of mental health issues and mobilizing efforts in support of mental health and this year carries the slogan of "Mental health care for all: Let's make it a reality."
That's a goal Santa Barbara's Mental Wellness Center has been working toward 365 days a year for nearly three-quarters of a century, operating with a vision of a world where all people live their mentally healthiest lives as fear and misinformation about mental illness no longer exist. Through providing mental health education, essential community services, support groups, and essential resources to raise mental health awareness in the community, the Mental Wellness Center serves individuals and families impacted by mental illness.
Everything the nonprofit does has been in service of providing what's needed, including normalizing mental health care, reducing stigma, and making people feel supported and comfortable seeking the help they need. In recent years, the organization has shifted some of its focus toward early education and intervention for youth, as research has shown that nearly half of all mental illness has its onset of symptoms by the early teens.
Then came the COVID pandemic.
Just like every organization, SBMWC experienced shutdowns, financial hardships, staffing issues, and more, all while demand for services naturally increased as the pandemic produced previously unseen levels of stress and challenges. Perhaps perversely, though, with all its negative consequences the virus, its variants and the various responses has also had the impact of making talking about mental health much more common as nearly everyone experienced some sense of reality outside of the norms.
"COVID has made mental health a much more relatable and mainstream topic," said Annmarie Cameron, Mental Wellness Center's CEO since 1992. "We have all been talking about our own anxiety and depression more. The pandemic set the table for us to have dialogues about mental health, and people now seem to understand more."
Indeed, after months in isolation or connecting only virtually over Zoom, people have a deeper understanding, or at least a hint of, some of the psychological challenges those living with mental health issues face every day.
"Everyone does seem more open to discussion and perhaps seeking resources and/or support," said Amanda Conroy, Mental Wellness Center's development and marketing director. "We are more willing to share our stories and reveal our struggles with other people. Folks are sharing things like how to cope or breathing techniques and how to de-stress at work. We are learning and we are growing, and mental illness is becoming less of this scary, far away set of words. It's all of us, it's all around us, and we are all learning to live with it."
Of course, the Mental Wellness Center understands the mental health crisis in the world, the country, and Santa Barbara County isn't a new issue; the pandemic just increased awareness and the demand. Fortunately, the organization has multiple avenues and programs to offer help to those who are in need. That includes assisting adults living with mental health challenges with support meeting critical and basic needs as a foundation for their wellness; providing teens and adults courses and activities to learn and practice self-management skills for better self-regulation; and educating youth, families, and community groups about mental health so that we can take better care of ourselves individually and as a community.
More specifically, Mental Wellness Center's client and family services programs offer unique Employment Services and a Recovery Learning Center at the Fellowship Club — where Cameron began her association with the Center as a volunteer back in the late 1980s — as well as a dedicated family advocate helps with issues faced by families impacted by mental health disorder. The Youth Education program is a similar three-pronged approach aimed to reach adolescents when or even before problems arise. MWC's Community Wellness Program provides a range of free and/or low-cost activities incorporating support, awareness, and understanding in a safe space of healing.
But even as talking about mental health becomes more commonplace in the wake of and the persistence of COVID, the Mental Wellness Center remains aware that seeking help remains a challenge for many of those with ongoing issues beyond the current crisis.
"It's a very important part of what we do because when you have a mental illness, it affects everyone around you, and the people who love you the most are often really struggling to know what to do or how to do it," Cameron explained. "The last thing they want is to do something that makes things worse, so learning how to be supportive as a family member is an important skill set."
For more information and ways to support the Mental Wellness Center, visit www.mentalwellnesscenter.org. Call Conroy at (805) 884-8440 ext. 3298.
You might also be interested in...