Peter Clark: A Man That Always Chose to Give Back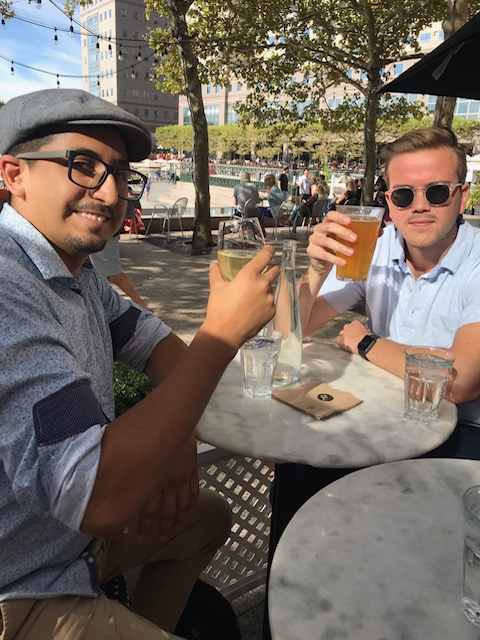 Peter Clark always chose good, and "quietly" did good, never publicly sharing his many good deeds for others. The Montecito Journal's society tribute to Peter was excellent, however I feel compelled as his decades' long "jazz mom friend" to add to this exceptional man's legacy from observations and what he shared over coffee near his studio or tea at his home.
Peter's passion for American jazz was unparalleled, America his chosen country, and for mentoring youth to ensure that they knew the importance of discipline, practice perfection, manners, and gratitude. He'd tell instrumental music students to always appreciate and engage your audience; during breaks he would talk with those coming out to support what's unique to America — jazz! He'd tell them to send written thank you notes to those who help or appreciate you; those who pay to enjoy your talent. Money is essential for musician survival — your employer is audience dependent.
Post-performances, he'd be waiting to give the student musicians feedback — always firm, direct, and beneficial. He helped students grow because he'd say what teachers aren't allowed to communicate now that mediocrity — or less — has become the accepted norm. The kids respected him because he lived what he expected of them. He asked improvisational and performance questions to get them thinking about choices and decisions.
Peter spent hours in Santa Barbara school band rooms observing, teaching, identifying, and mentoring talent. He contacted top jazz clubs to give serious students exposure and performance experience in the real world. He discussed the movie Whiplash, produced locally, during one chat.
These exceptional jazz students became his kids — his sons if you will — and remain a band of brothers. Peter's death hit them hard as word quickly spread across the country.
Montecito society likely doesn't know Peter and Dallas paid college and grad school tuitions for some local jazz students to America's top music schools — because Peter quietly chose good. Few know how many he gifted the recording studio experience to prepare them for their futures. Few know how many doors he opened for local students.
Alto saxophonist Lito Hernandez was the first jazz (versus classical) musician to ever win the esteemed Southern California Spotlight Award at the packed Dorothy Chandler Pavilion, before his selection as Presidential Scholar at Berklee College of Music — home to more than 250 Grammy winners. It pleased Peter when our country's best-known saxophonists would announce they never heard a high school student play at Lito's high level of talent, passion, and showmanship.
Stand-up bassist Victor Murillo was soloist New Year's Eve at the Boston Pops internationally televised show, viewed by millions. His fingers fly and the accolades are unending. He's the best in the business.
Tenor saxophonist Jared Yee pops up on my TV when I watch PBS. The list is long of America's new generation of jazz musicians who Peter mentored.
On a personal note, Peter mentored my two who are not professional, but are solid musicians. Following Peter's tour of Russia, he invited my 17-year-old to perform with him as a trio with a famed baritone vocalist. To ensure my son was prepared to go off to MIT — with his band brothers across the river at Berklee — Peter randomly went through various jazz standards to see if Andrew could instantaneously improvise in the right key. Peter was secretly recording this performance on both flute and tenor sax. Unbeknownst until later, disclosure of Peter's note and CD to admissions read: "Listen; here's another reason to admit Andrew beyond math."
Music is math explaining the high academic achievement of Santa Barbara's instrumentalists.
As for my Irish-dancing, violin-playing daughter who spent seven years watching Peter generously mentor the guys, he wrote a major part for her to play in a composition album for Erin Graffy and the Santa Barbara delegation to gift to Dingle, Ireland. Peter worked days with Alyse prior to recording with a full symphony orchestra: quite different from her Youth Symphony experience. Later, when the Oscar-nominated movie Brooklyn premiered at the Santa Barbara Film Festival, and the Dingle delegation came here, Peter's original compositions resulted in a forever memory of Dingle's Irish singing and dancing nonstop far into the night. Sister cities bonded with super glue on this side of the pond thanks to Peter.
Peter chose good, and without ever seeking or getting public recognition Peter did good. He lives on in the lives he impacted for American jazz.
Now I hope others in our enclave will follow Peter's lead: identify serious students, mentor, share what you know, and guide them. Hire our exceptionally talented pros for events and parties. Jazz is American; its depth much more than a tune.
You might also be interested in...