On The Road Again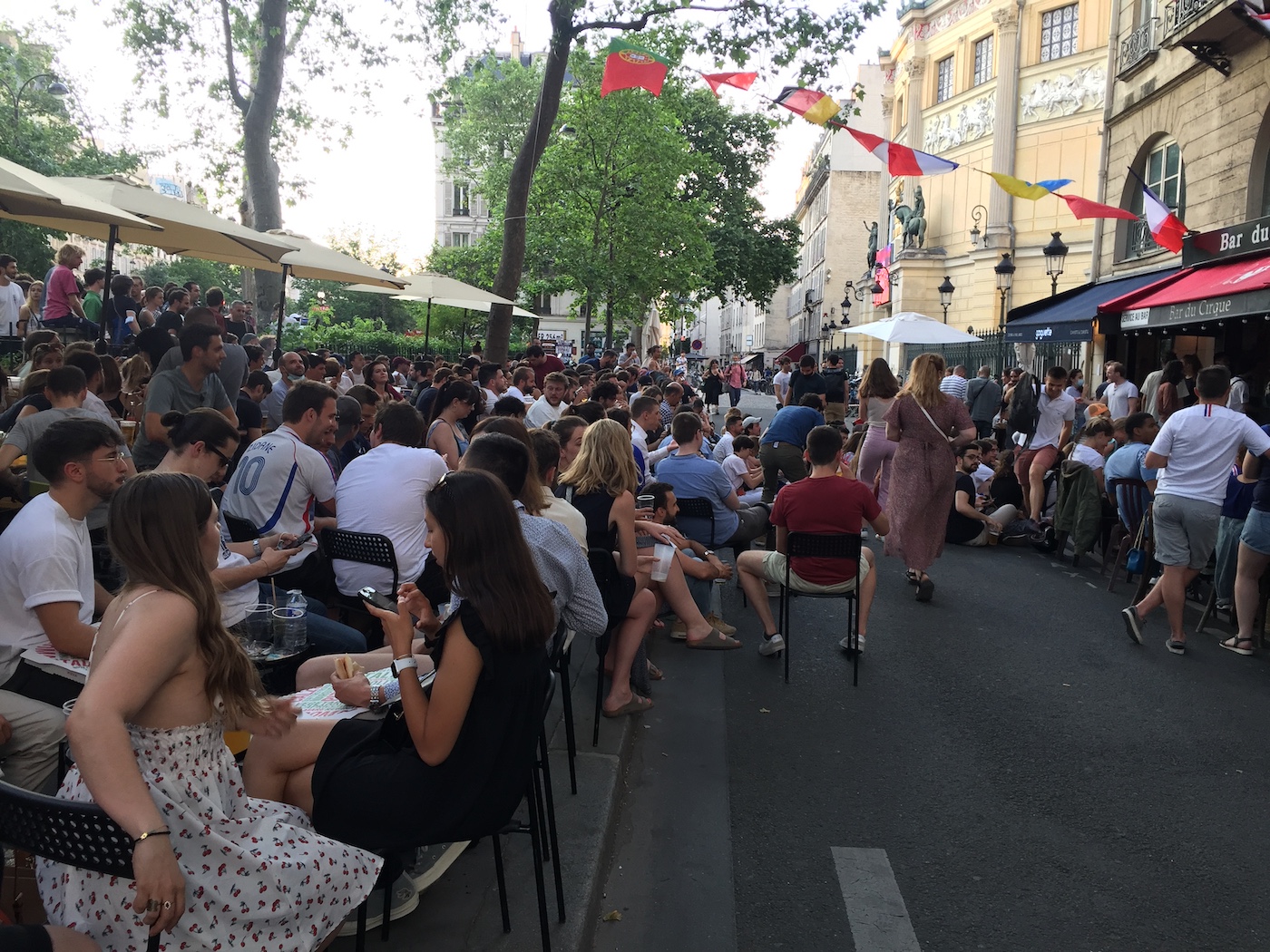 I'm in Paris. And I arrived as soon as I could. 
Yes, masks are required everywhere at the airport, but once inside the lounge and sitting at one's own table, off comes the mask and in goes the American-style breakfast, excellent espresso coffee, and a glass of champagne to celebrate the start of a long trip. I left L.A. in the afternoon on the 11-hour nonstop to Paris on June 14 and arrived the following day, June 15, just six days after France opened to American travelers. And, you should know (thanks to my well-traveled son, Tim), we found a pretty sweet deal, as we purchased my ticket in February, just as COVID-19 was tearing through France and no one was traveling. Allowing me, quite naturally, to fly business class at a steep discount.
So, if you are thinking of traveling abroad, and to Europe in particular, my advice is: do it. I'm writing this on the deck of AmaWaterways' new river vessel, the AmaKristina, named for Kristin Karst, one of the owners of the cruise line. On board are many travel professionals who've been in the business for decades and to a man and woman they report that this will be (and frankly, already is) the best tourist travel season for tourists in the past 20 years; there are virtually no busloads of visitors, and very few tour groups. The Delta variant of COVID-19 is causing some trepidation among older travelers, even though it seems to prey more on younger people. But, if you want to experience what travel was like perhaps 30 years ago, this is the time to go. Next year, they predict, will be busier than 2019, which was the busiest tourist season ever.
So, go. Now!
As for what to take, another piece of advice is: travel light. I'll be gone for three months, yet I'm traveling with only my computer and one piece of carry-on luggage. I did forget to retrieve my belt from customs before boarding, but that just made my suitcase lighter. Congratulations to the man or woman who planned and designed the brilliant configuration on the Boeing 777. My window seat was an aisle away from the nearest passenger. The TV-and-movie screen was crisp, clear, and easy to understand and manipulate. The fully reclinable seat was easy to maneuver, and a glass of excellent Laurent-Perrier champagne was quickly served before takeoff.
The flight began mid-afternoon and lunch service began not long after reaching cruising altitude — and what a lunch it was. The meal featured a tasting menu created by Michelin-starred chef Daniel Rose, chef/partner of Le Coucou in New York and chef/owner of Chez La Vieille, La Bourse, and La Vie in Paris. OK, I read that and said to myself, "yeah, right." But my skepticism was entirely misplaced. This was the best airline meal I've ever had in any section, anywhere. Hands down. Not only could passengers choose from several excellent red and white wines (Pouilly-Fumé, Chablis, Margaux, etc.) chosen by Paolo Basso, voted "best sommelier of the world" in 2013, but we were also coddled with aperitifs before our meal and then digestifs such as cognac, Armagnac, pear brandy, Chartreuse, and very old Calvados afterwards. In the interest of journalism, I fully partook of the aged Calvados, a drink of which I am quite fond: the older the better.
But, but what about the meal? Ah yes, lunch. For starters there was a unique and absolutely delicious lobster salad, in a mélange of smoked pork fillet, marinated fennel, pear, and pecorino cheese. The main dish was a pan-fried tournedos (beef) with a red wine sauce flavored with coffee and spices. The other options were chicken fillet, chorizo and chili pepper emulsion, potato purée (mashed potatoes) with garlic and confit (pressed and cured) bell pepper, and pan-fried snapper with a citrus sauce, sautéed zucchini, and potato. Dessert consisted of a small and delicate trio: raspberry cheesecake, chocolate square, and a morello cherry financier cake. You would not have been happier had you been in one of Rose's Parisian restaurants. How the cooks and the crew were able to put together such a fine meal in an airplane is a mystery.
The flight was as smooth as a crossing could be, with perhaps two minutes — and only once — of "please fasten your seatbelts" because of some reported turbulence up ahead, which turned out to be non-existent. The seatbelt-fasten sign never went on again until we were preparing our descent into Charles de Gaulle.
The Revival of Paris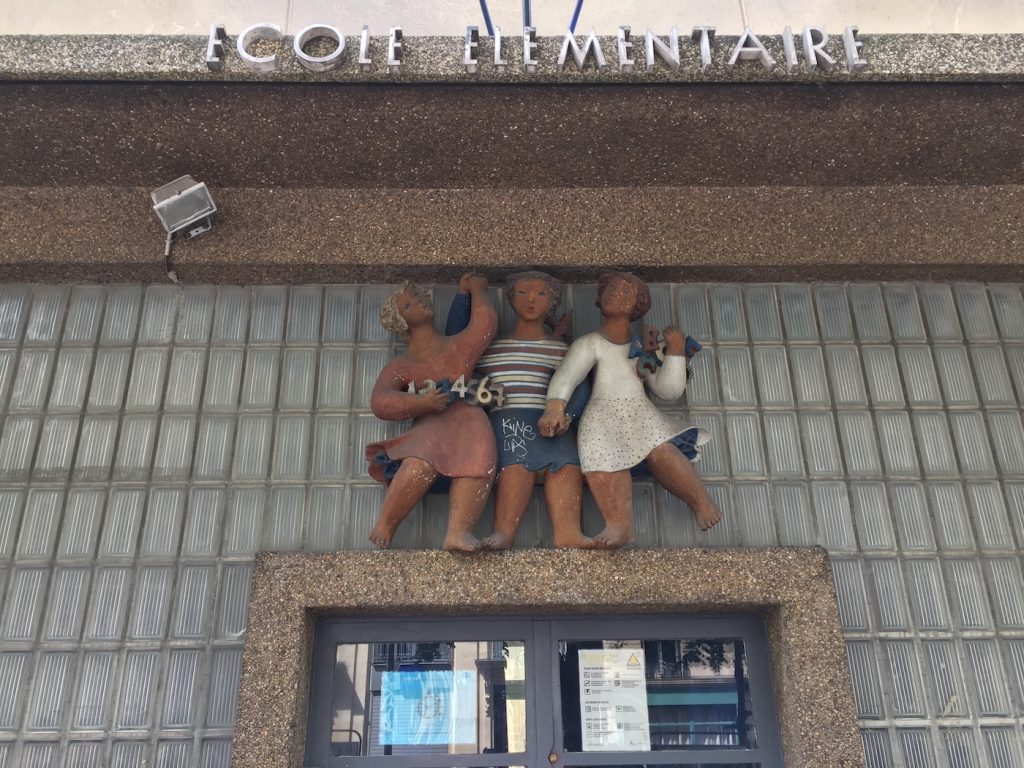 No question, this city suffered during the pandemic. The outdoor mask mandate was lifted three days after my arrival, but masks are still required in virtually every indoor venue. The first soccer match between World Champion France and runner-up Germany in this year's European Championship competition took place the second day after I arrived. These two teams are perennial rivals (think New York Yankees and Boston Red Sox), but this was just the first game of a lengthy elimination tournament, so there wasn't much at stake. Yet, the Parisians went all out. Every bar, brasserie, café, pizza joint, and restaurant had giant TV screen setups. Most everyone sat at tables and chairs outside — unmasked, of course.
Men and women wore the red-white-and-blue colors of the French flag, and many (both sexes) painted their faces, too. When France scored its first (and only) goal, crowds all over Paris, and particularly in the neighborhood where I was staying just off Boulevard Beaumarchais, stood to sing a full-throated "La Marseillaise," the national anthem. Maybe a little beer and wine helped, but it was a moving expression of a certain kind of patriotism. They were French; they were Parisians; they were outdoors and free again, and damned if their team didn't win. Final score was 1-0 in favor of France.
Luckily, the French team lost early in the tournament so these scenes were not repeated much after their departure, and one could see what the result of so much yelling and drinking was going to be: a resurgence of COVID-19. Sure enough, a couple weeks later caseloads began another rise and complete freedom from the scourge would have to wait. Again.
Among my journalistic endeavors in Paris was attending a chocolate and champagne tasting at the offices of l'Association de la Presse Etrangere en France (APE). Emmanuelle de Beauregard, an expert on all things chocolate, who served as president of the jury of this year's Concours International des Chocolats in Paris, officiated. She introduced us to chocolate from all over the globe, many from Africa and South America. Argentina won the informal taste test. Members of the Météyer Champagne clan were also on hand and supplied a memorable tasting of the kind of Champagne the family has been making for over 160 years.
Hotel de la Marine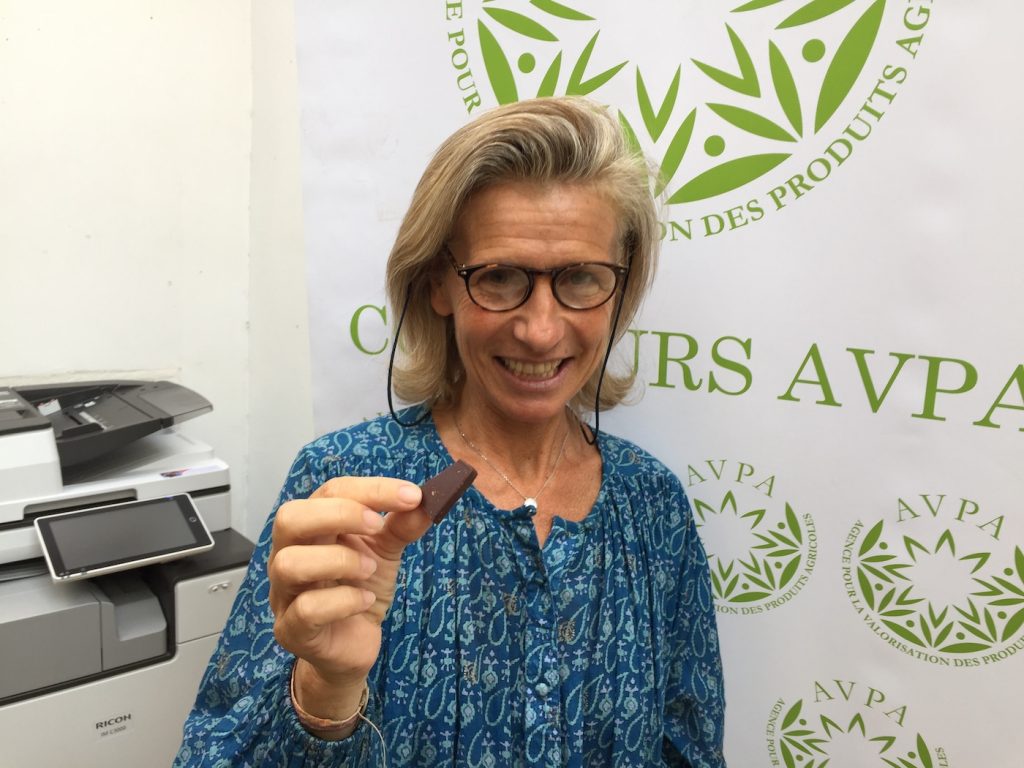 The press corps was among the first to inspect the newly renovated Hotel de la Marine on Place de la Concorde not far from the Louvre. The "Hotel" was a stopping off point for the rich and powerful who were in Paris to see the king, much like the Hay-Adams Hotel in Washington, D.C., where visiting dignitaries stay. Louis XV hired First Architect to the King, Ange-Jacques Gabriel, to design this building and another identical one (now the five-star Hôtel de Crillon) nearby, creating what was then the place Louis XV. Construction began in 1757 and both buildings were finished by 1774. The Hotel de la Marine underwent a complete restoration beginning in 2015 and it had just opened for inspection less than a week before I got here. It's certainly worth a visit if you have some extra time in Paris. Right nearby, a brand-new La Samaritaine department store finally opened after nearly 15 years of renovation, and it looks nothing like its former 19th century self.
I'll be back in a fortnight to report on a two-week intensive French language course in Sancerre, and a trip up the Rhone from Avignon (where a month-long arts & culture festival was taking place) to Lyon.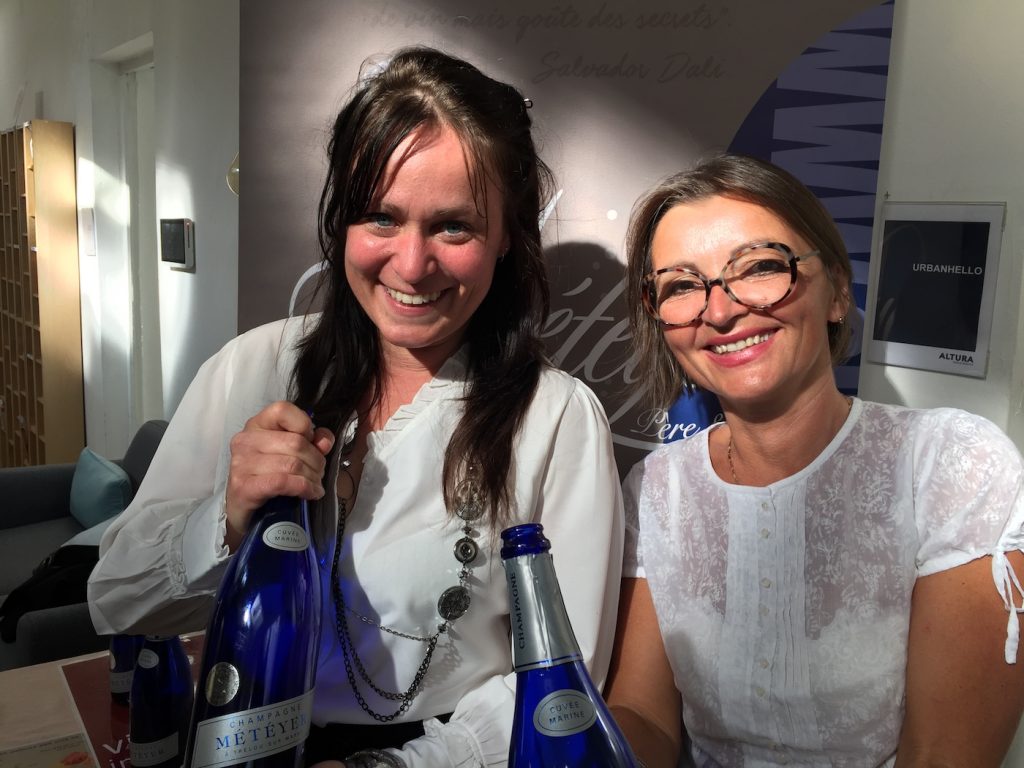 You might also be interested in...