Walking With Purpose: Alzheimer's Association Has Lofty Goals for 2021 Fundraiser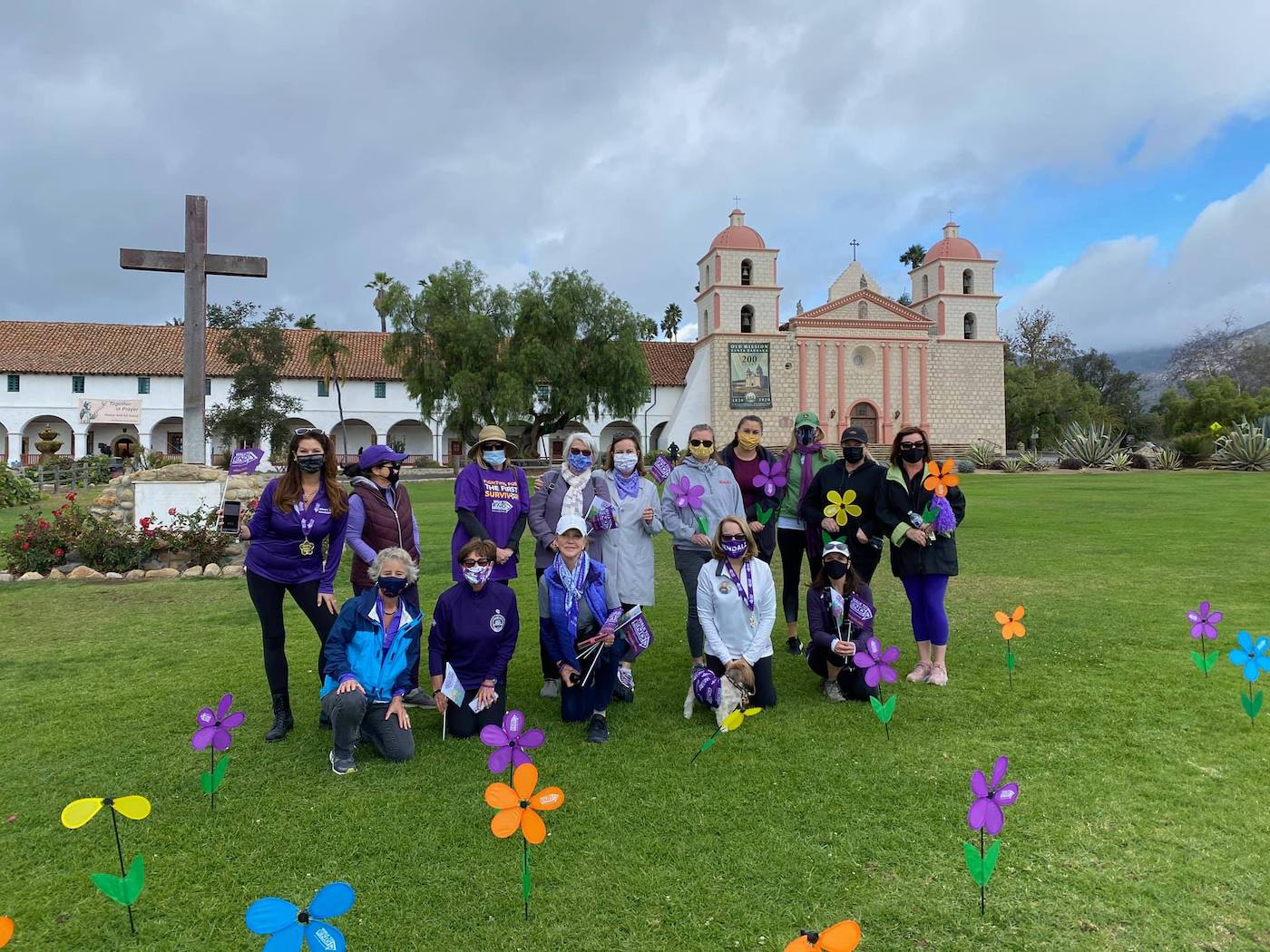 When most of America shut down last year, the Alzheimer's Association was faced with a dilemma: What to do about its largest annual fundraiser, the Walk to End Alzheimer's? Mass gatherings were obviously out of the question, but could they somehow restructure the event rather than calling it off?
"The word 'cancel' never came up," recalled Sonya Branco, director of development for the association's Central Coast chapter. "The discussion was always, 'How are we going to make this work?'"
In the end, they did more than just make it work: The reconceived Santa Barbara Walk actually raised more money than it did in 2019.
"There were fewer participants, but those who did participate were amazing fund raisers," Branco marveled.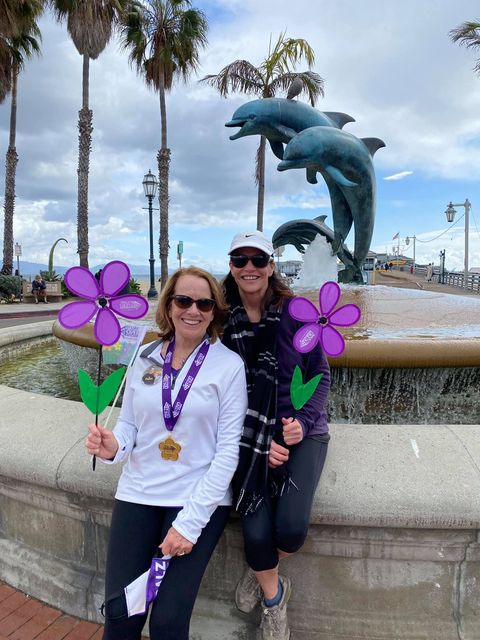 This year, the event is returning to its traditional format, with supporters from around the area gathering at Chase Palm Park on November 9. Participants will listen to speakers and check out booths set up by sponsoring businesses before taking their oceanfront stroll, with many posting selfies against the beautiful beach backdrop.
"I think this year's walk will be very emotional," Branco said. "It has been a time of isolation for many of our families, and I know this year's Walk will truly be a celebration of being able to gather again for a cause we all believe in: A world without Alzheimer's and all other dementia."
Alzheimer's, Branco noted, is the third-leading cause of death in California, just behind heart disease and cancer.
"A lot of people don't realize that this is a disease," she said. "It's been normalized as something that happens when you get old. In fact, it's not a normal part of aging."
That sort of misunderstanding and denial can be particularly painful to people caring for loved ones who are suffering from the disease. Many report friends or family members "glaze over when they talk to them about it," Branco said. "Or they insist it can't be that bad."
Frustrated caregivers can turn to the Alzheimer's Association support groups, which have been taking place online during the pandemic.
"We're planning to return to in-person (in June)," Branco said. "They're a place for caregivers to share, in a safe spot, with other people who are going through the same thing they are."
In addition, "We provide education classes that go from the beginning of the disease to the end, and we go in-depth. How do you care for somebody? What are the local resources you could access, including financial resources? How do you hire somebody to come into the home and help?
"We teach them the tools of caregiving. Often there is so much anger and denial (on the part of the patient). They don't believe they have the disease, or they accuse the caregiver of trying to ruin their life — I've heard it all."
Part of the money raised from the walk is used to support these services, including a 24/7 hotline, all of which are free of charge. The rest goes towards research to find a cure — an effort that has had some tentative success of late. A study published in the New England Journal of Medicine in March found a drug that targets and removes plaques from the brain and appears to slow cognitive decline in people in the early stage of the disease.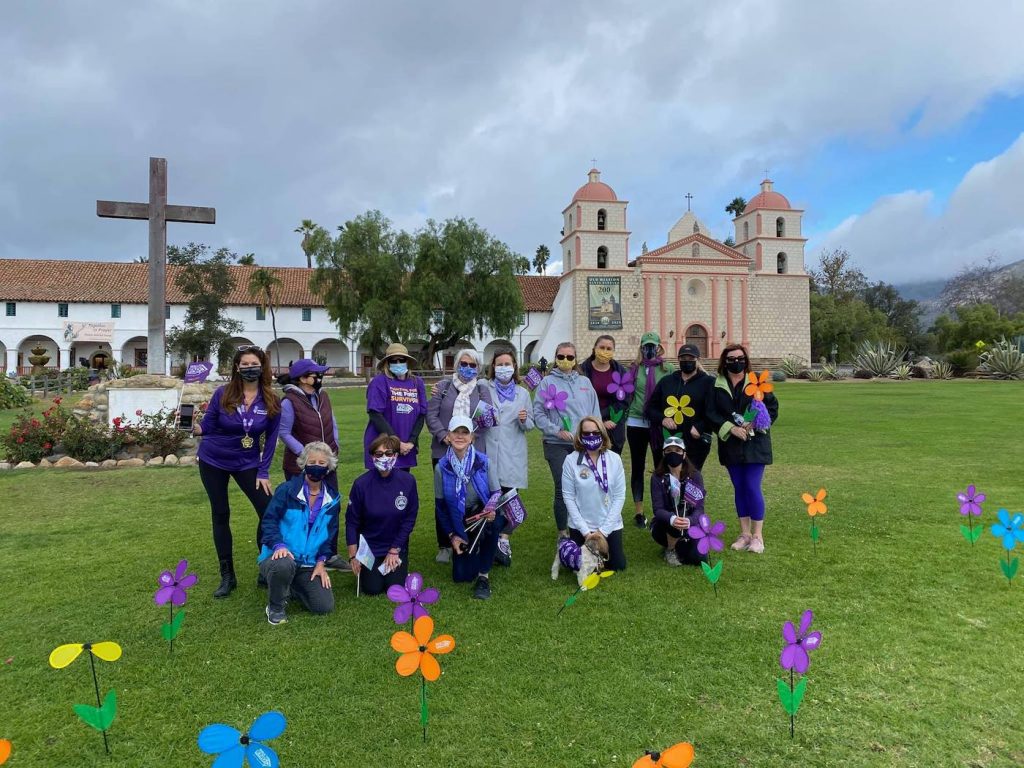 Much more research is needed, which will require much more money. Nationwide, last year's walk — a hybrid affair in which a virtual, online kickoff was followed by families and other participants taking separate strolls through their own neighborhoods — raised more than $67 million, which was a significant drop-off from the $98 million raised in 2019.
But Santa Barbara bucked the trend. Not surprisingly, the number of participants in the local walk was down, from the usual 600 or so to around 270. But the amount raised increased from $153,000 in 2019 to nearly $169,000.
This year's goal is $190,000.
"I'm very confident we will hit that, if not go over," Branco said. "I'm excited to have everybody come back together this year."
Well, perhaps not everybody: Participants will still have the option to walk through their own neighborhood, or even take part while sitting comfortably on their couch. Registration is free, and there is no minimum amount people need to donate or raise. All they need to do is form a team, which can range from one person to 1,000, and then spread the word that they're collecting money for this cause.
That said, in-person participation can be uniquely rewarding.
"Everybody who comes for the walk holds a flower," Blanco said. "We have four flowers: purple for loss, yellow for caregivers, orange for advocates, and blue for those who have the disease. It's the coolest thing; you see who is doing what in the community."
Branco's long-term goal is even more ambitious: By 2024, she wants the Santa Barbara Walk, which has been taking place each year for more than two decades, to raise a half-million dollars. The 2020 Walk's impressive total gives her confidence it can happen.
"Last year," she said, "was a great testament to how important the walk is to this community."
For more information on the November 9 Walk to End Alzheimer's, go to https://act.alz.org/site/TR/Walk2021/CA-CaliforniaCentralCoast, or call Ali Brieske at 805-617-0238.
You might also be interested in...