2021 First Quarter Recap: Housing Market Simply Staggering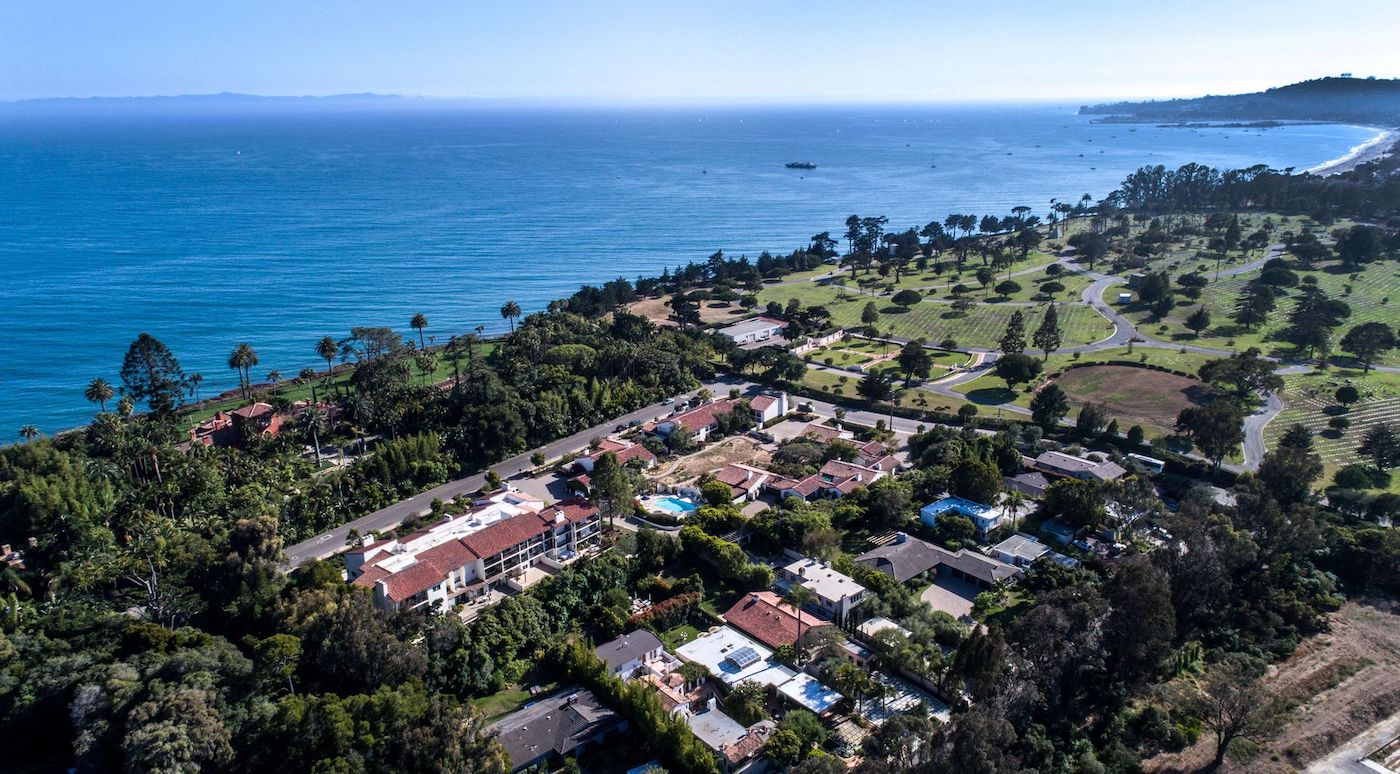 The real estate market in Santa Barbara and surrounding areas continues to be stronger than ever, with the first quarter statistics confirming that sellers currently have the advantage over buyers. With staggeringly low inventory, and an influx of out-of-town buyers adding to our already strong local buyer pool, home prices are at an all-time high.
Sales & Sales Prices Way Up
In South Santa Barbara County (Carpinteria to Goleta), the number of properties sold in the first quarter of the year is up substantially over previous years; 333 sales of homes and PUDs (Planned Unit Developments) from January through March 2021, versus 232 in the same time period in 2020. (The norm in our area is about 230 sales in the first quarter of the year, which is variable based on inclement weather.)
Median sales price is also up significantly; we have now hit the $2,000,000 mark for median sales price. Compare this to last year's first quarter median sales price, $1,334,750, and the numbers really do paint the picture of a red hot market. Another number to consider, median list price, which was $1,950,000; $50K below the median sales price. This reflects what most agents and their clients are experiencing daily: multiple offers on the majority of properties that come on the market, which inevitably pushes the price up over asking.
Keep in mind that this record new median sales price includes a whopping THIRTEEN sales over $10M, including a $45M sale on Fernald Point in Montecito, a $31M sale on Channel Drive near the Biltmore (that had been on the market for 211 days), another massive sale in Hope Ranch ($25M on Marina Drive, after being on the market 225 days), and two others in the low $20M range, in addition to 8 sales between $10M and $20M. This record number of high-end sales inevitably, and perhaps some would say artificially, drove the median sales price up. Last year in the first quarter we had ZERO sales over the $10M mark.
If we look at median sales price without activity in Montecito and Hope Ranch, our median sales price is $1,510,000, which is still a 30% increase over last year.
Record Low Inventory, For Now
The bad news for buyers is that inventory continues to be the lowest it has ever been. The good news? We are seeing more homes come on the market in the last few weeks, as is normal during the spring selling season. The other interesting thing we are seeing, just in the last two weeks, are several homes being resold after closing. With California on the cusp of "opening back up," some employers are reversing their stance on working from home, and employees who may have flocked to our area with the belief they could work remotely indefinitely, are now finding themselves putting the home they just purchased back on the market.
The first quarter of the year we saw 471 active listings in the local MLS in the South County from January through March. Compare this to 514 active listings in the first quarter of 2020. But new listings were actually up 3.5% this year: 384 new properties hit the market in the first quarter of 2021 compared to 371 in 2020.
As of this writing, there are only 131 homes and PUDs currently for sale from Goleta to Carpinteria, which is only about 30% of our normal active inventory. There are 159 additional properties currently in escrow. In a more balanced market, we would see more active listings than pending sales; it is uncommon to have more properties in escrow than available for sale.
The sweet spot in our market so far this year has been properties priced between $1M and $1.5M, with 39 condo, home, and PUD sales in this segment in March alone. We also saw a bump in mid-range properties, with 18 sales from $2M-$2.5M in March. Compare this with last year, when we saw just 3 in the same time period.
As I mentioned previously, the higher end market is extremely hot, with 27 properties selling in March over $5M, with an average of 76 days on the market. In March 2020, that number was a mere three properties, with an average market time of 276 days!
Days on Market Down Considerably
One of the best indicators of a hot sellers' market is the number of days a listing is on the market. Obviously, the fewer number of days, the more competitive the market is. Not surprisingly, we saw a staggering drop in the average number of days on market (DOM) from this year versus last year. The average number DOM in the first quarter was 43 days, compared to 72 in the first quarter of 2020! 71% of the sold properties so far this year went pending within the first 30 days, compared to 56% in 2020. This falls in line with what we are seeing right now: The majority of properties are being sold immediately upon hitting the market, with multiple offers.
Condos
Condo sales are up 48% over last year! 122 sales in the first quarter of 2021 compared to 82 sales in the sale timeframe last year. Median sold price is also up: $767,500 versus $658,500.
Last summer we saw the highest number of sales of condos, ever. In August and September, 61 and 67 properties sold, respectively. This past March was just a touch behind that, with 59 sales. Right now there are 29 condos available for sale, with another 43 pending. Condos available range in price from $485K for a 1/1 in Encina Royale in Goleta, to $4,995,000 for a 2/3 at Montecito Shores.
Notable sales in the condo segment this past quarter include about 15 luxury condo sales. There were two sales in the rarely available Sevilla development in downtown Santa Barbara, as well as the sale of one of two tri-level condos in Plaza Montecito, behind my office near the Honor Bar. That condo had been on the market a cumulative 744 days, before selling in March for $100K under asking price; it closed for $2,650,000.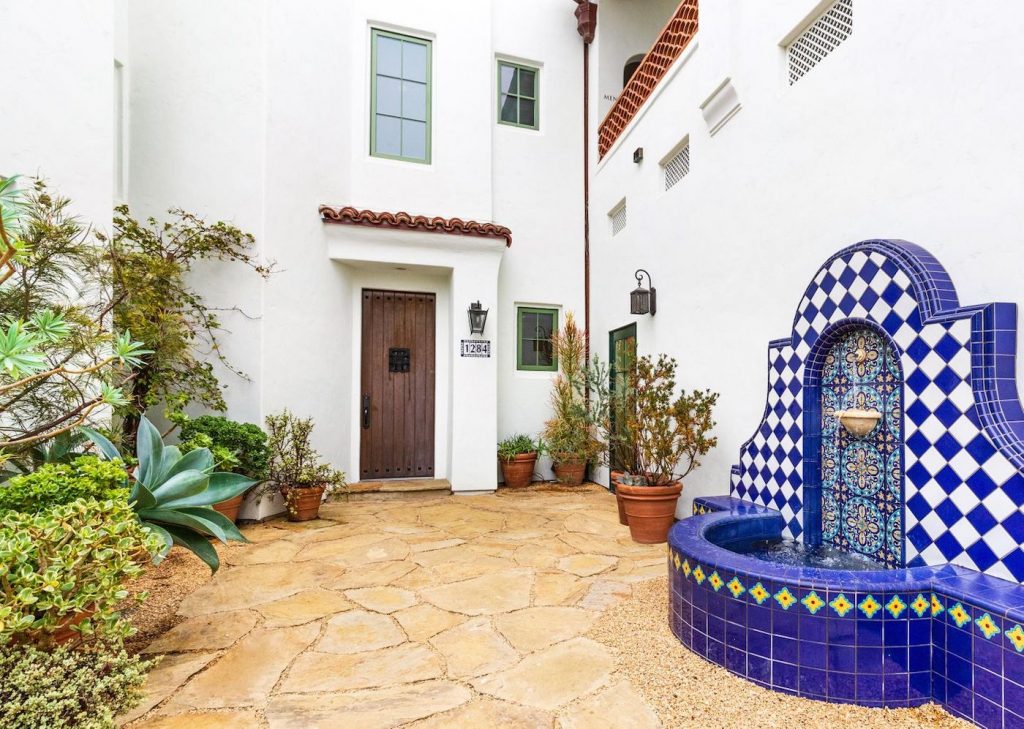 Santa Ynez Valley
With the greater Santa Barbara area selling like crazy, surrounding areas, including the Santa Ynez Valley, also felt the upward pressure on prices as well as a lack of inventory. 79 homes, condos, and PUDs sold in the Valley the first quarter of this year, compared to 69 last year.
There are currently 34 homes, condos, PUDs, or ranches on the market in the Santa Ynez Valley right now, including Buellton, Solvang, Santa Ynez proper, Ballard, and Los Olivos. Properties range in price for a 2/2 condo in Solvang for $379K to a 554-acre ranch property in Santa Ynez's Happy Canyon for $29M.
Inventory throughout the Valley is down more than 30% over a more balanced year, which has pushed the median sales price up 28%, to $1.2M.
Montecito Market
Montecito had 92 sales in Q1, ranging in price from a 1/1 on Coyote Road for $669K to a $45M estate on Fernald Point. This is more than double the sales we saw Q1 of 2020. It's a staggering increase from a normal year, when we'd have between 30 and 60 sales in the first quarter. Montecito drew buyers from near and far, as the pandemic prompted people to flee bigger cities, in a quest for more space.
The average sales price in Montecito year-to-date is $5,964,725. Last year's average sales price for Q1 was $3,097,587. There are currently 49 homes for sale in Montecito, ranging from a 1/1 condo at El Montecito Verde, to a 28-acre estate on Sycamore Canyon, Mira Vista, for $72.5M.
What's Next for Our Market
I expect that we will see a very welcome boost in inventory in the next few months, as we always do in the spring and summer months. I predict that the "frenzy" our buyers are feeling to get into the market will start to be felt by sellers as well, and we will start to see more homes for sale. The concern is that we still have a large, pent-up buyer pool for good product, which isn't likely to go away anytime soon, but it may lessen due to variables related to the reopening of California.
We are seeing a plethora of all-cash buyers, so those needing to get a loan should be pre-qualified with a local mortgage company and have done the necessary preliminary paperwork, so they can potentially compete against all-cash offers. Sellers are looking for the best price and the best terms, so the shorter the contingency periods, the better. We are seeing properties sell without inspection and appraisal contingencies, which can be really scary for first-time home buyers.
For those contemplating selling in the next year, I would strongly encourage you to sell sooner rather than later, given the influx of buyers that are waiting to pounce on the right property. Home prices are not expected to dip anytime soon, but I do think we will get to a point where the rate at which they are rising starts to slow, for various reasons.
You might also be interested in...