Santa Barbara Botanic Garden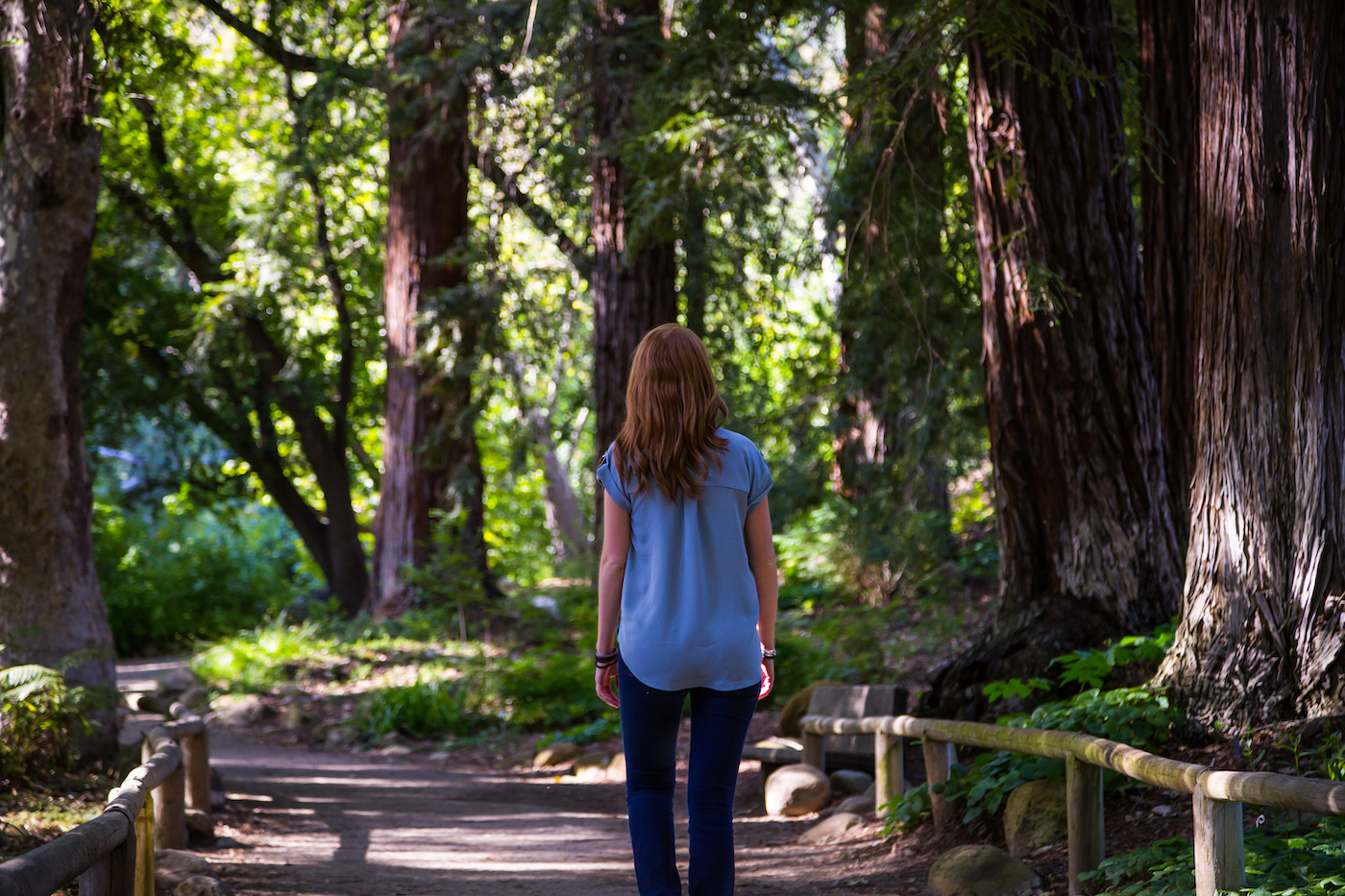 Just like nearly every place in town, Santa Barbara Botanic Garden closed for two months during the first phase of the stay-at-home orders designed to combat the COVID-19 pandemic last spring. But then the county decided that the Garden was an essential service.
Which, to anyone who has ever visited the 78-acre site that blends cultivated displays with stands of natural woodlands, was sort of a case of stating the obvious. Visiting SBBG is like taking a trip to a lush haven within the already inviting space that Santa Barbara and environs occupy between the ocean and the Santa Ynez Mountains. So welcoming people back to the Garden – as Joni Mitchell once sang – was a happy moment for SBBG Executive Director Steve Windhager.
"When I go for walks in the garden, it's great to see people down in the woods, just recharging," he said. "I can't describe it any other way but that it's almost like they're plugging into something and getting renewed and refreshed. To me, that's what the garden is all about and why it is so important that we're available during this difficult time for everybody."
It also helps that, as Windhager said, it's a "super safe place to go," because social distancing is pretty easy in such an expansive space and the staff are committed to enforcing the requirement that visitors wear masks at all times, a restriction that hasn't stopped the Garden from having its biggest year yet in terms of visitors in 2020, pro-rating the numbers from the months it was open. It also doesn't hurt that the Garden is easily accessible from anywhere in the area, just a short drive up Mission Canyon – "Literally four miles from the ocean, seven minutes from town, maybe a few more if you get stuck behind a slow-moving vehicle," he said.
But what's becoming readily apparent over recent years is just how important SBBG is beyond serving as a recreational space for locals looking for time in nearby nature during lockdown. That value is right in the Garden's mission: "To conserve California native plants and habitats for the health and well-being of people and the planet."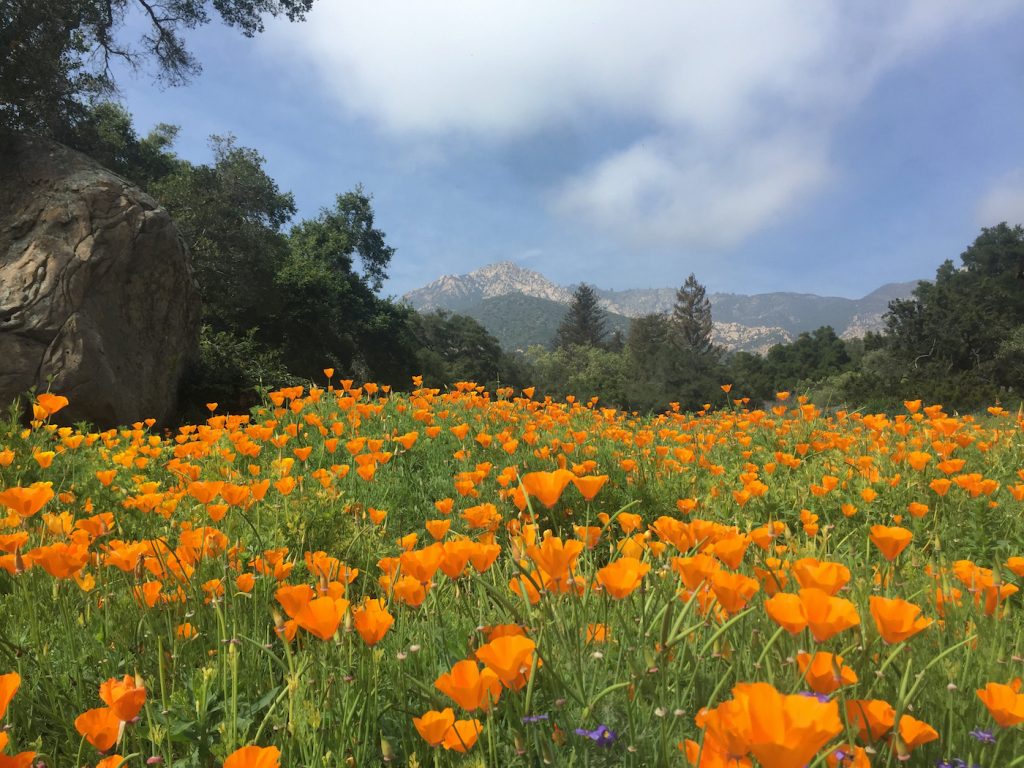 "We've been around for 95 years and everyone knows that we're a garden, but what they don't understand is that really we're a conservation organization that happens to have a garden," Windhager explained, noting that SBBG contains more than 1,000 species of plants native to California. "The reason we're all about those plants is because not only are they incredibly beautiful, they support the biodiversity that supports all of our lives. They support pollination services, support our crops, restoration and, well basically, life on the planet."
Correctly understanding what's out there and making sure those plants continue to live for the coming generations is "the untold story about the Botanic Garden," Windhager said. "We do want people to come visit us and be impressed by California's flora, to come see the wildflowers instead of having to drive up to Figueroa Mountain – and they're going to be gorgeous this year. But I think species research and preservation is the bigger story."
That goal is why SBBG has ramped up its Conservation & Research program, staffed largely by an ever-increasing team of PhD botanists and researchers, to study and understand biodiversity, protect rare plants, restore habitats, and engage in seed banking – the latter a 20-year-old program that got another jolt in 2016 when the Garden opened its new Conservation Center, an 11,500-square foot space that also has some public exhibits.
"An ecologist once said the first rule of intelligent tinkering is saving all the pieces," Windhager said. "The truth is we still know so little about our planet that we don't understand which species may form the critical link, which ones might provide the next cure for cancer, and which ones, if we lose them, will cause what's called a trophic cascade, where all of a sudden, a third of the planet's diversity disappears."
All of this is nothing new, by the way, Windhager said, noting that the Garden was founded back in 1926 out of concern for species cataloging amid the rapid development of Southern California. But that function somehow seems to fade in the wake of the Garden's beauty, which is why the ED said SBBG is investing time and energy in getting the word out.
"We're like the Noah's Ark for California's rarest plants, going back to doing some of the first early explorations out on the Channel Islands, an incredible place to explore because they really are California's Galapagos. Or rather, in many ways, they make Galapagos look really kind of chintzy, at least in terms of plant diversity," he said.
While the Conservation Center remains closed during the pandemic protocols, the rest of the Garden is open and available. Late winter/early spring is a perfect time for visiting, Windhager said. "Just as a spring is a time of renewal, we're going to see all these plants springing up." With all of the recent rain, the manzanita – the Garden boasts a big section dedicated to the ground cover shrub – are beginning to bloom, boasting delicate bell-shaped flowers. "They're just going to town and several others are about one or two weeks away from really starting to take off."
He also stressed that the nursery is open, and right now is a perfect time to take home a beautiful California native species to plant in a home landscape. "It's the absolute best time of the year to get plants in the ground," Windhager said. "Most people think about spring as the planting season, but that's completely wrong in Southern California. Right now is the most pleasant and easiest time of the year for a plant to get established, put those roots down before it has to go through a long protracted drought here in California."
Purchasing a plant to take home is one of the things people who might not have the means to make major donations can do to help with the Garden's mission, too, since government funding for the Garden is on a contract basis, Windhager said. "Visiting, becoming a member, and taking home plants is what helps us continue to be a resource for Santa Barbara. Without the generosity of our community, we couldn't exist."
Santa Barbara Botanic Garden
(805) 682-4726
1212 Mission Canyon Rd, Santa Barbara, CA 93105
You might also be interested in...