New Beginnings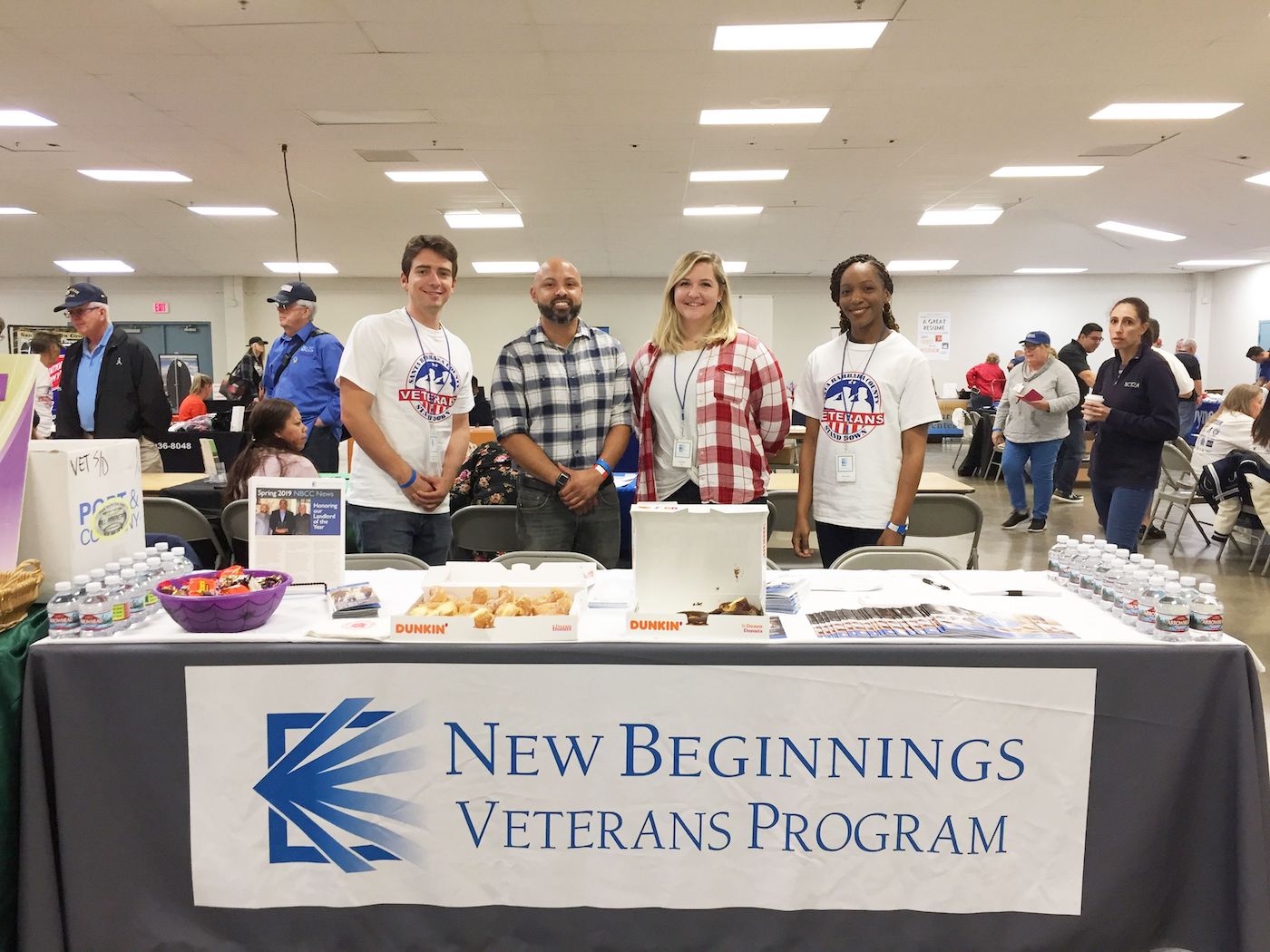 When COVID-19 first closed down in-person meetings, everyone hurried to figure out online opportunities. But New Beginnings Counseling Center (NBCC) had a leg up, having already nearly completed a partial pivot to Zoom before the pandemic opened the floodgates toward the platform. 
It turns out the nonprofit had recognized a need to find a way to serve community members suffering from mental health challenges who, for distance, logistical, or other reasons, aren't able to come into the clinic's downtown Santa Barbara offices. So when COVID hit, the 50-year-old nonprofit benefitted from having already partnered with Zoom to provide a platform on virtual counseling sessions for those in need.
"It was sheer dumb luck that we'd already made that deal and received a grant to develop and implement a telehealth counseling system countywide to help people who weren't able to comes to us," said Executive Director Kristine Schwarz. "It was important to reach people who wouldn't be able to get counseling otherwise."
Still the pandemic made the niche program look microscopic in comparison to the burgeoning demand for online services once the lockdown prevented nearly all in-person meetings from taking place.
"We had just developed the foundational aspects, the operating manual, the structure for this kind of a program just as the COVID (crisis) happened," Schwarz explained. "We had just literally pressed the button to start it and suddenly we had to train every one of our counselors on how to do sessions online all at the same time. And we surely hadn't anticipated having to transition every single client to telehealth."
The good news is that New Beginnings did have the protocols and the manual already in place, so ramping up was reasonable. And when other agencies reached out to NBCC and asked to take a look at what they'd done, Schwarz said, NBCC "were very happy to share whatever relevant information could help."
Of course, transitioning to Zoom has been just one of the adjustments New Beginnings Counseling Center has had to make to cope with COVID, said Development Director Michael Berton. "Mental health was already a huge and growing need in our community as people are looking for access to services. And with COVID, we've had a huge uptake in clients who are reaching out at the same time we've also received a request for reductions in fees due to job losses by our clients," he said. "We've taken a big hit in clinic income because our mission is to not turn anyone away for inability to pay. But we continue to stand strong in the counseling center and offer those services."
Of course, that's nothing new for NBCC, which has come up with several important new programs during its half a century in town, including Safe Parking, its innovative Shelter and Rapid Rehousing Program that provides safe overnight parking to individuals and families living in their vehicle since 2004. Safe Parking has served as a model for dozens of other communities throughout the country and currently manages more than 150 spaces in 26 parking lots throughout Santa Barbara, Goleta, and the neighboring unincorporated areas of the county, toward the goal of ending homelessness for individuals, families, and veterans.
NBCC's Supportive Services for Veteran Families (SSVF) program, which operates from a housing first model to help end veteran homelessness within Santa Barbara County, has also had challenges with the pandemic, including an immediate need to shelter 16 chronically homeless former servicemen who suddenly had to shelter in place.
COVID caused other havoc, taxing NBCC's staff, who nevertheless stepped up in innovating ways, according to Schwarz.
"The last year was like triage, with constant crises every day," she said. "I was always wondering, what's today's catastrophe going to be?"
Dozens of NBCC's clients and other vulnerable members of the community either from homelessness or with mental health issues had all of their support essentially pulled out from under them, Schwarz said, necessitating handling whatever emergency presented itself, Schwarz said.
"Almost immediately we had people coming to us saying, 'I have no food, I have no place to go to the bathroom.' So I was going to Ralphs at seven in the morning twice a week for five months getting literally baskets of food. The other thing that was a huge effort is using the CARES funds to put medically frail people into motels. We're up to about sixty of them over the last ten months, so we built new partnerships with Holiday Inns and Super to get people off the street."
The astonishing part is that New Beginnings has been handling all this while dealing with a significant reduction in financial support, to the tune of a more than 70 percent drop in income from the counseling clinic at one point last year, Schwarz said. "That's our main source of earned income for the agency. But almost everybody asked for a fee reduction and you can't say no."
That's because, not surprisingly, the need is greater than ever, she said.
"For the second quarter in a row during COVID, we've seen an increase in the level of distress, even with clients receiving counseling. That's never happened in the nine years I've been here. There's been an overall decrease in symptomatology but we do assessments every eight weeks to see how people are doing, and almost everyone is really stressed."
Meanwhile, New Beginnings is facing reductions in potential funding from the second round federal aid due to technicalities. Meaning donations can really help ease some of the burden at the moment.
"Donations from people really do help us to continue to support those who really need a lot of assistance and don't have any money, whether it's counseling, or rental assistance or food," Schwarz said. "There's only so much to go around. And the more resources we have, the more we can help more people who really, really don't have any."
New Beginnings | (805) 963-7777 | https://sbnbcc.org
You might also be interested in...