Sanded Down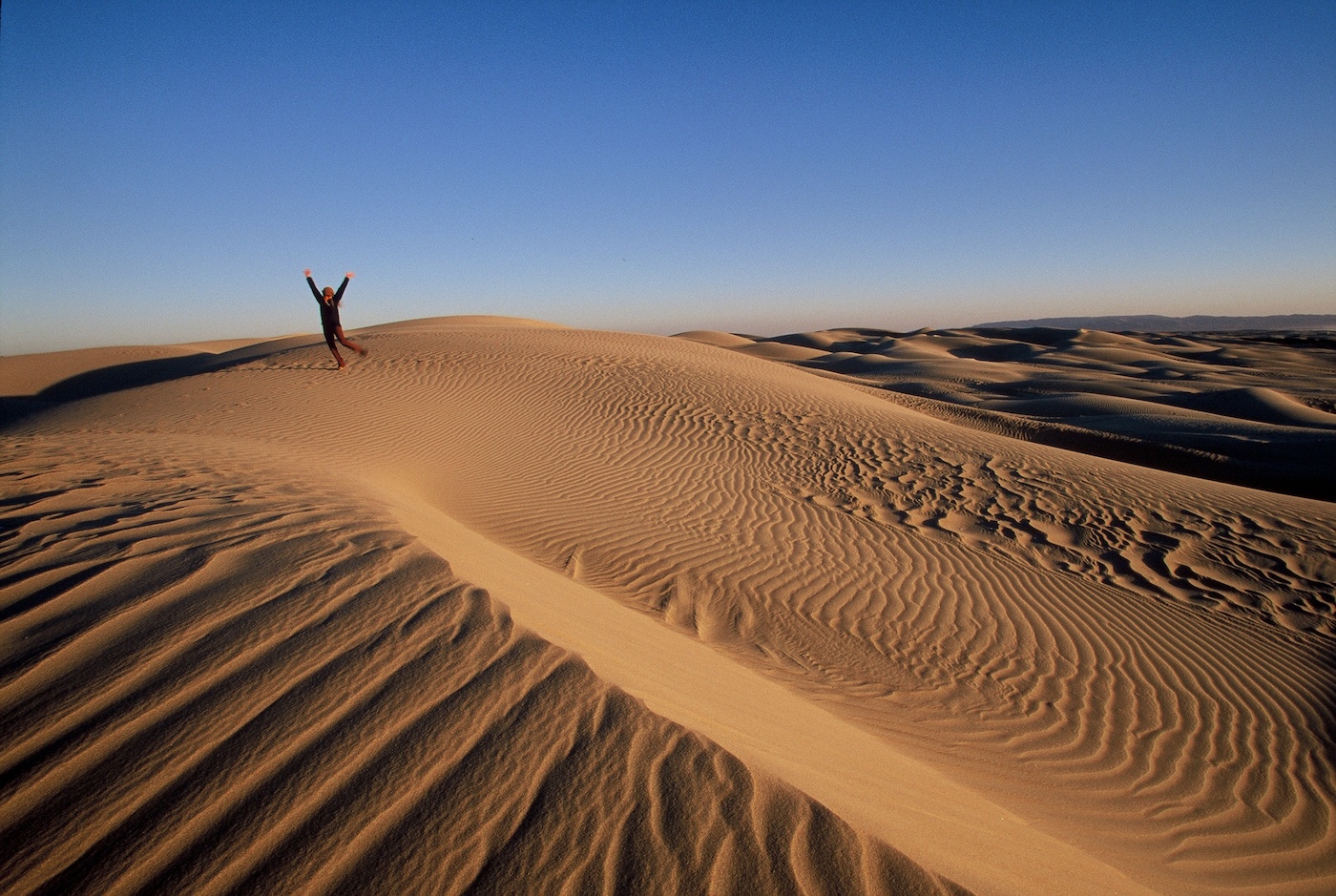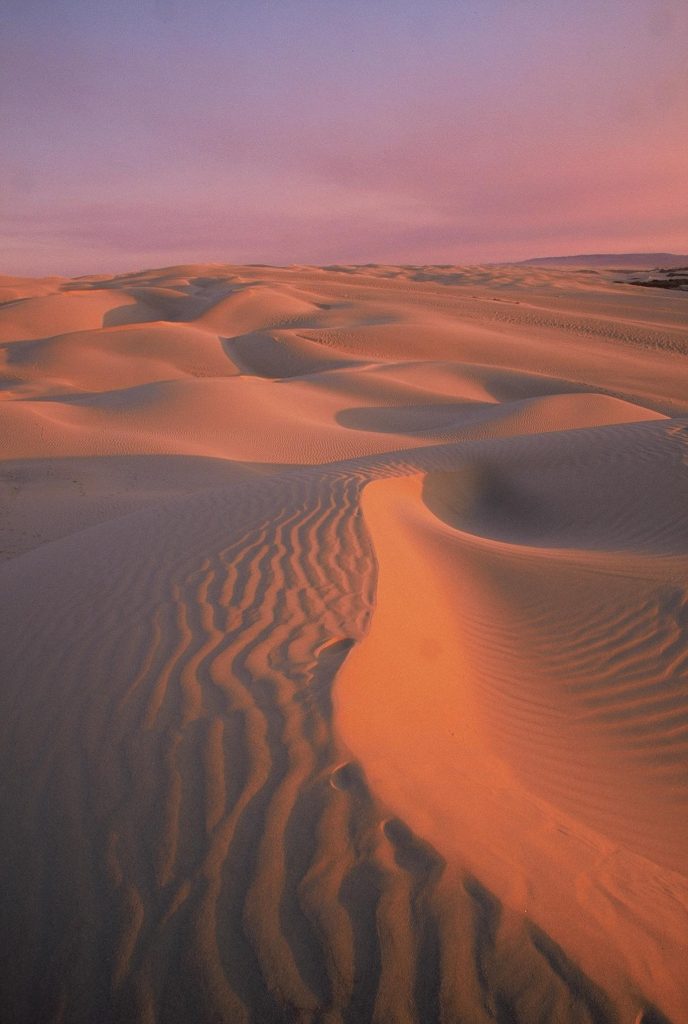 For an hour straight I'd been up to my knees in wind-groomed sand dunes, but finally my barefoot trek had reached an apex. To the north was the breathtakingly artistic Guadalupe – Nipomo Sand Dunes National Wildlife Refuge and to the south were the wave-battered cliffs at Point Sal, where currents never rest, swirling and eddying westward.
It's encouraging knowing there's still some stunning, ruggedly roadless, inaccessible coastline left in Santa Barbara County. Most, if not all, of its rugged beauty is in the county's northern reaches where a good, 10-mile, out-and-back hike and even a more challenging paddling trip is required to soak in its utterly gritty grandeur. We're talking about the largest intact coastal dune complex south of San Francisco, where a graveyard of sun-bleached driftwood and gnarled kelp lay partially buried along its ever-changing beaches before reaching the wave-swept marine terraces of Mussel Rock.
The raw beauty of the dunes hasn't gone unnoticed by Hollywood either. Its craggy, furrowed allure has attracted big screen makers to its foamy shorelines for decades. These steep, 500-foot-tall dunes – the tallest on the entire West Coast – make for a brilliant backdrop tailor-made for motion pictures. The original Ten Commandments was filmed here in 1923, and its movie set is still buried somewhere beneath those perpetually shifting sands. More recently though, epic scenes from Hidalgo and Sideways in 2004, and Pirates of the Caribbean: At World's End in 2007, have been filmed here.
There are many benefits to what awaits within those pristine, fish hook-shaped dunes. This one of a kind coastal landscape houses 1,400 species of flora and fauna! Wildlife abounds here, and although the critters are a little shy, their tracks zigzag across the dunes revealing a heightened frenzy of nocturnal activity, prey and predator emerging from the dense, tick-infested coastal sage scrub. Everything from dune beetles, hardy western snowy plovers and opportunistic peregrine falcons to stealthy mountain lions and bobcats rely on the diversified habitat in this unique corner of the county. It appears as if many of the inhabitants share the same dense housing of silver lupine and coreopsis, their detailed tracks circle the entire perimeter of the native flora at the bottom of the dune troughs.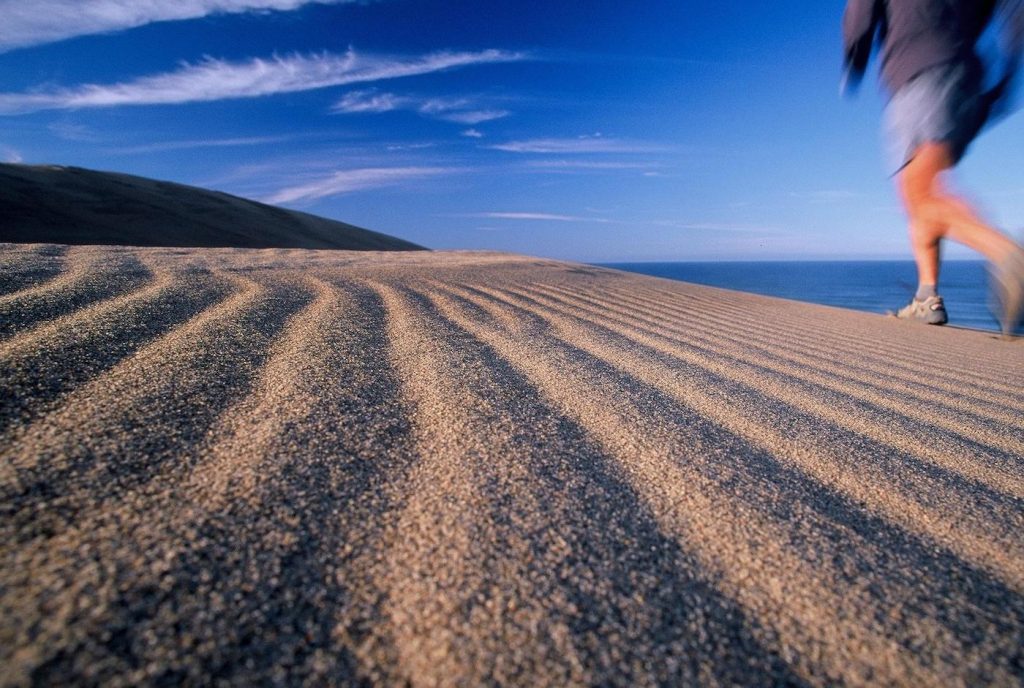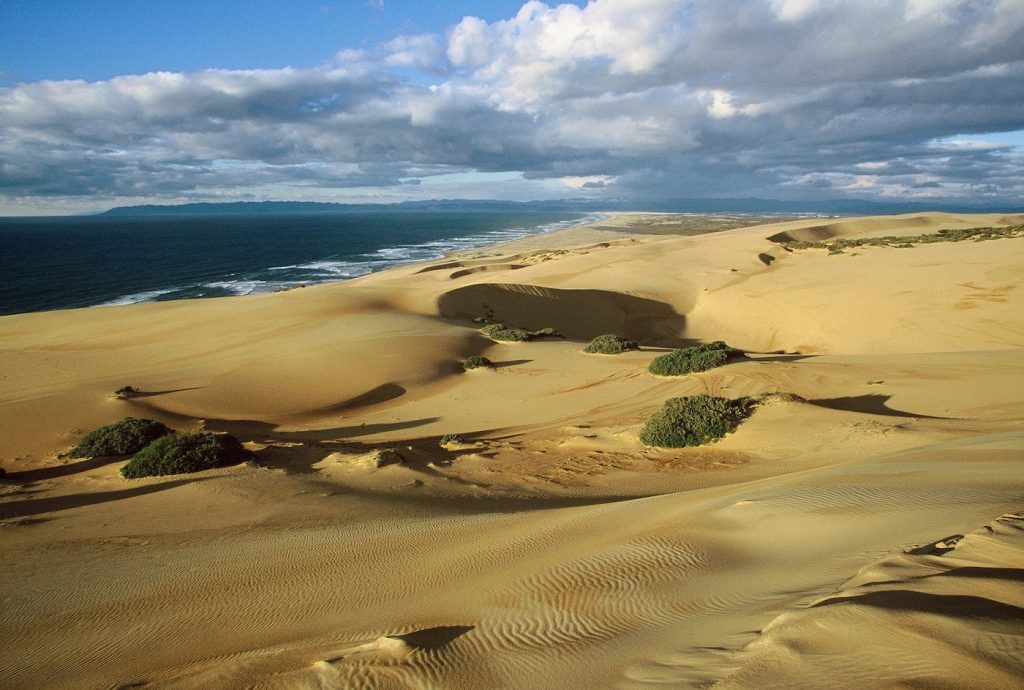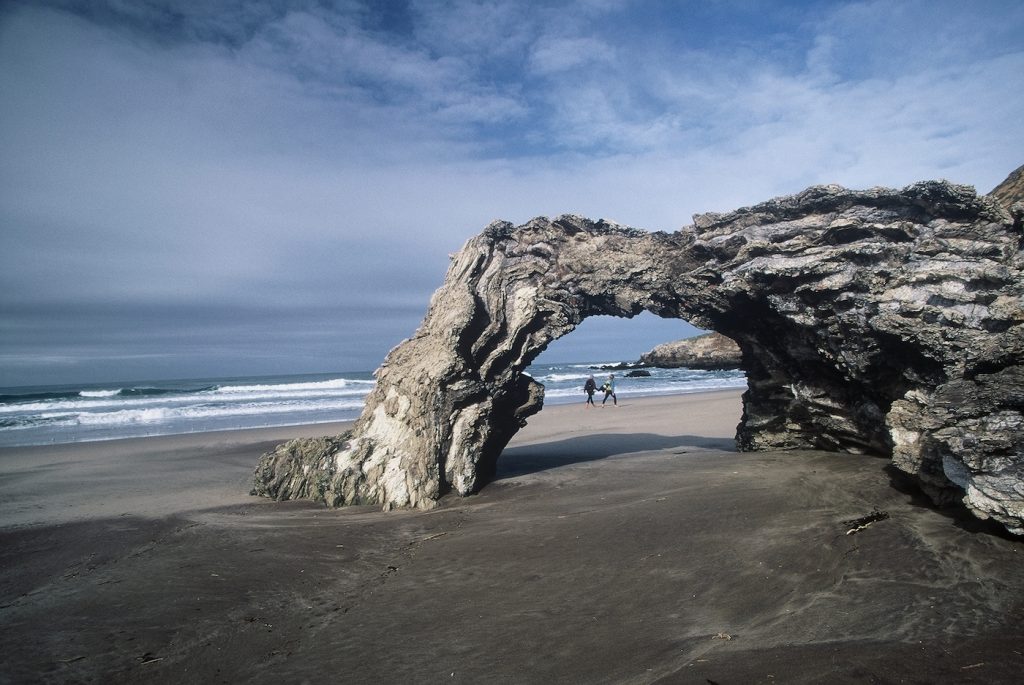 Just south of the dunes and Mussel Rock is a long, deserted beach that leads to the pummeled, weather-beaten bluffs of Point Sal. Beware while crossing the spring to revel in the remote seaside bliss. During my last stroll through that narrow, riparian lifeline, I picked 19 ticks off me before my toes touched the sand. Towering cliffs keep the beach shaded until midday. Heaving, disorganized waves crash along the shoreline and a throng of sea and shorebirds frolic without pause along this exposed natural wonder.
There's no denying that Point Sal is epic, and 200 yards offshore is Lion Rock. Guano-covered in seabird goo, it's also a gnarly haul-out site for raucous California sea lions.
Beyond the NWF and Point Sal, on the far side is Vandenberg Air Force Base. A self-sufficient, seafaring kayaker would be required to hug that scabrous coastline, but that's another story.
You might also be interested in...