Winter in Iceland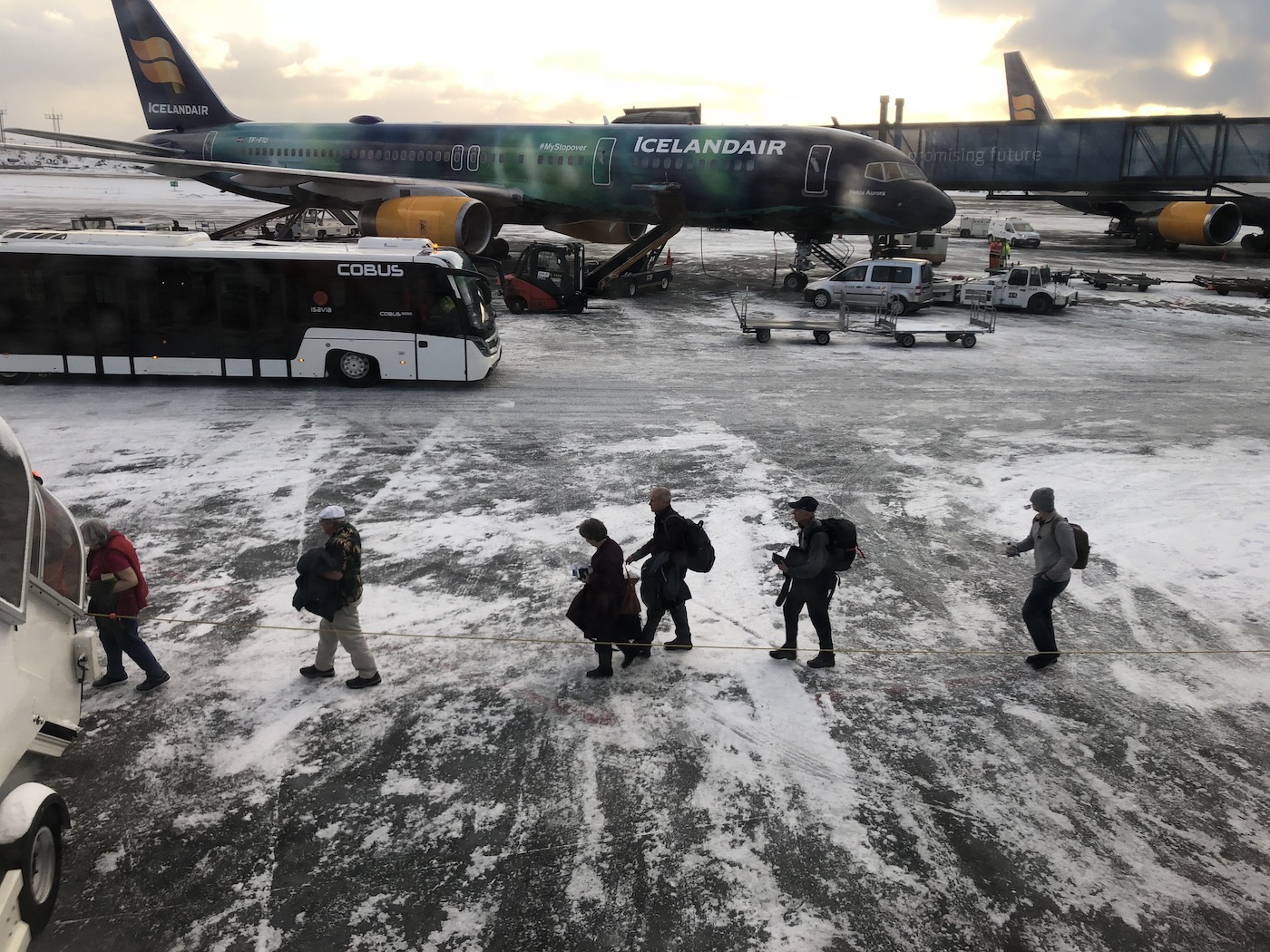 Walking off the plane and onto the icy runway, the message from Icelandair's screen came to mind; the most amazing thing about Iceland is not the fact that it's the third windiest place in the world, it's the fact that hardly anyone lives in the first and second places. Don't worry, Iceland is worth the free stopover on transatlantic flights. I had given Geoff, my husband, a one-week trip in February to see the Northern Lights as a last minute Christmas gift. We came from Santa Barbara to experience winter, so we had no excuse, not to bundle-up and head out.
After we were settled in our hotel, we made our Blue Lagoon reservations for that night. The mother of all hot springs deserves a visit, and the elegant restaurant is top notch as well.
After a steaming shower, I exited the changing room and looked out onto the vast geyser-fed Blue Lagoon. It was dotted with swim-up bars, heads peaking out of the steam, and glowing blue light. I got a push from the wind to ease into the hot water and join Geoff for a soak. The water scalded me as I first sank down but was quickly rewarded by the calming heat.
We glanced up through the clouds and saw a small patch of stars, but no Northern Lights. For a few minutes, the wind stopped blowing. We relaxed into the feeling of hot water, cold air, and the anticipation of a week of adventure on this remote snow-covered island. We hadn't traveled out of the capital of Reykjavik yet, but tomorrow we were about to set out despite predictions of poor driving conditions.
Icelanders like to claim a moderate climate in winter — the temperature alternates between the mid-30s and upper 20s. Just before we left, an experienced friend told us to expect rain, then freezing temps, followed by a light dusting of snow that acts like little ball bearings.
Here's the spoiler, we never saw the Northern Lights after a week of faithful cloud gazing. We did, however, experience a volcanic wonderland midst blowing rain and blizzards. Before leaving on our first road trip to Vík, a small town on the southern shore, the hotel's bulletin board warned, "Roads are already icy so slow down! Visibility less than 100 meters at times!"
If you go …
Getting there: Icelandair offers free 7-day stopovers on international flights.
Telephones and Internet: To call the numbers below from the U.S., first dial 011 (international dialing code) then the seven-digit number. Cell coverage is bleak outside of Reykjavik but hotels provide high-speed Internet service.
Where to stay: Reykjavik: Alda Hotel, Laugavegur 66-68, 101 Reykjavík, Iceland 354-553-9366 aldahotel.is As an alternative to the Marriott and other major chain hotels, the Alda is a boutique hotel located in the city center that includes a free bottle of wine and scratchy towels.
Vík: Icelandair Hotel, Klettsvegur, Vík, 354-487-1480, www.Icelandairhotels.com. This is the only hotel in town and has an inventive but pricey restaurant.
Selfoss: Grímsborgir Hotel, Ásborgir 30, Selfoss, 801, 354-897-6802, 3454-555-7879 www.Grimsborgir.com A large hotel with private hot tubs outside all the rooms. The elegant Grímsborgir Restaurant offers traditional Icelandic meals all prepared from fresh, local products.
What to visit: Secret Lagoon, Hvammsvegur, 845 Flúðir, Iceland, 354-565-3351, https://secretlagoon.is Iceland's first public swimming pool still has a magical feel.
Volcano & Earthquake Exhibition, Between Selfoss and Vik, 354-415-5200, www.lavacentre.is just opened and a must-see with dramatic re-enactments.
Where to eat: Reykjavik: Postbarinn, Austurstræti 18, 101 Reykjavík, Iceland, 354-562- 7830. Cozy neighborhood bar with lunch and dinners around $30.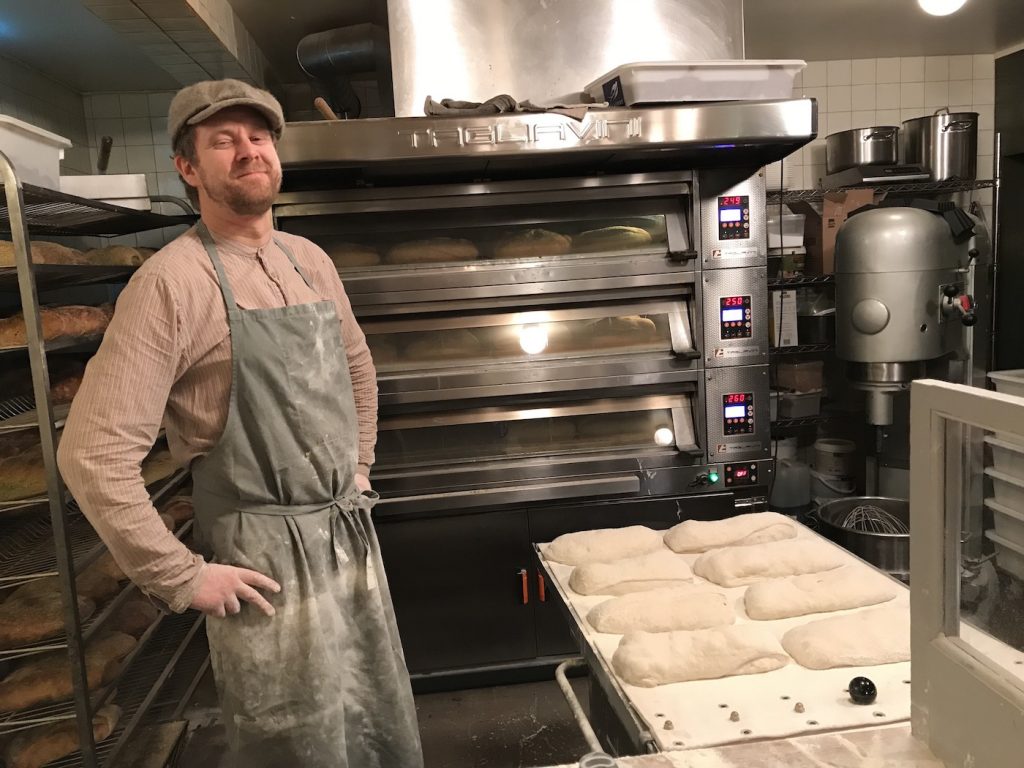 Braud and Co. at Frakkastigur and Njalsgata, bakery popular with locals worth the short wait in line.
Vík: Mrs. Halldor's, Viík. A small freestanding building near the ocean. Try the noon specials that are popular with locals.
Selfoss: Fridheimar Greenhouse, Reykholti, Bláskógabyggð IS-801 Selfoss, 354- 486-8894 fridheimar@fridheimar.is. Dine inside the greenhouse off the entirely tomato-based menu. Open only 12-4 pm.
Grímsborgir Hotel, Ásborgir 30, Selfoss Traditional Icelandic meals. Wine bottles are on display with California wines around $100.
Visiting the sights frequently means facing blizzards from inside your parka.
You might also be interested in...