Not Just the Valley Floor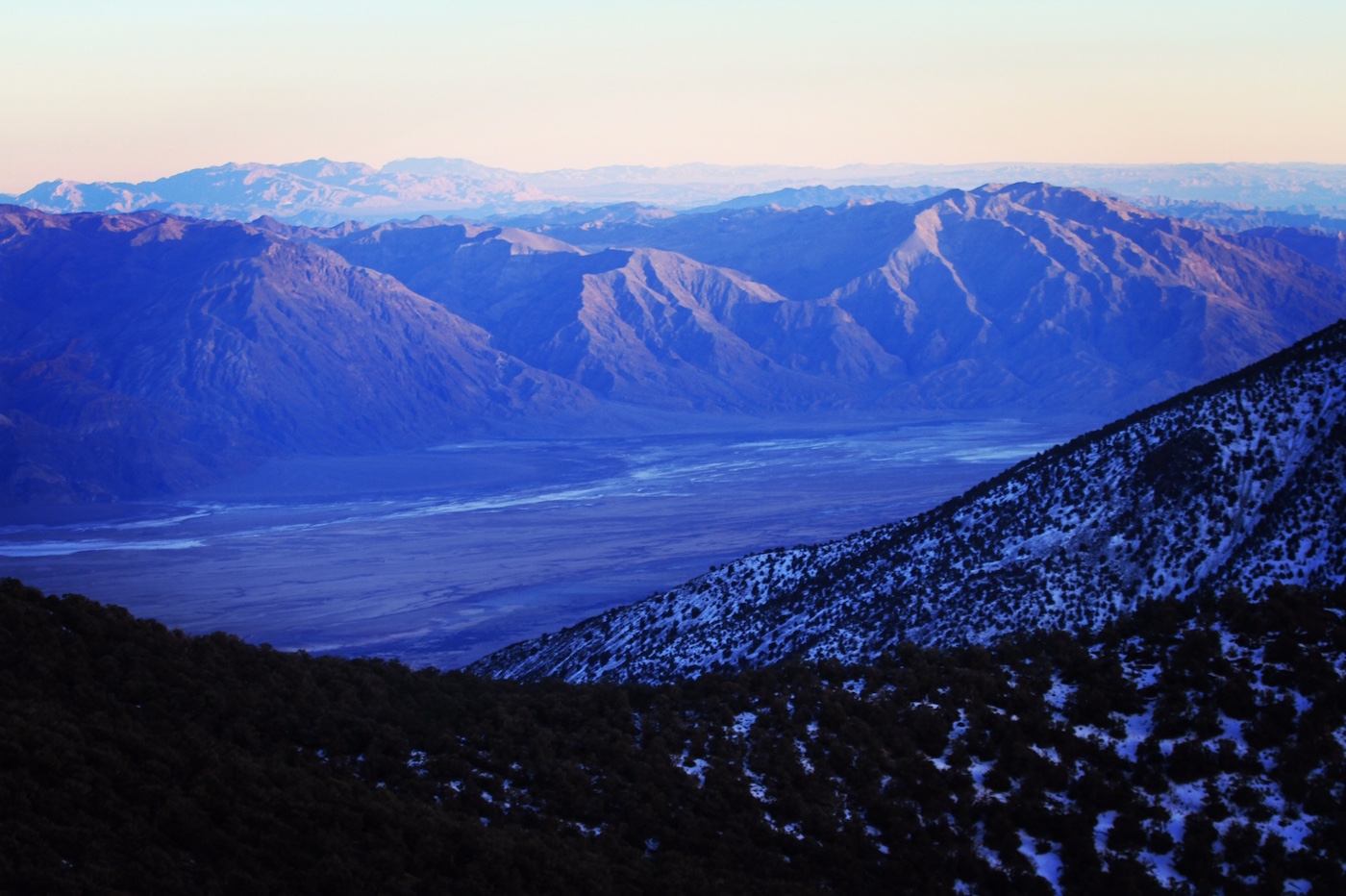 I think after midnight I gave up on those stiff, piercing, westerly winds lying down. It was blowing 50 mph and the temps were in the mid-20s on Wildrose Peak, but the views were easily worth every frigid gust the Mojave Desert had to offer.
I decided not to bring a tent to Death Valley National Park and instead wanted to test my new down sleeping bag out beneath the stars. The bag passed the test, but there wasn't much sleeping going on; those howling winds were proving more than persistent.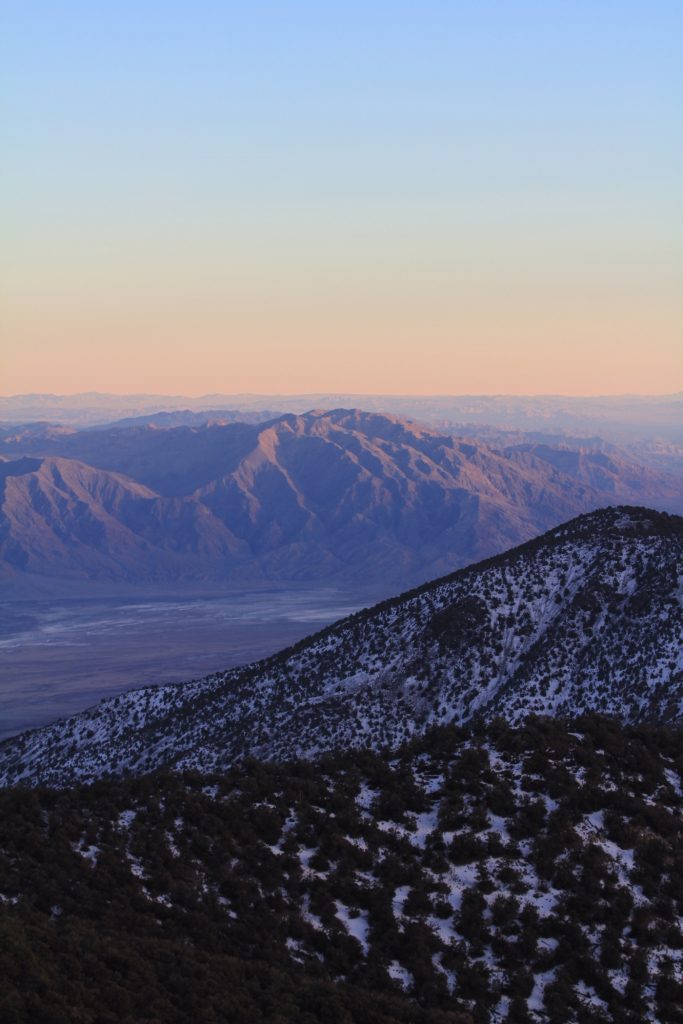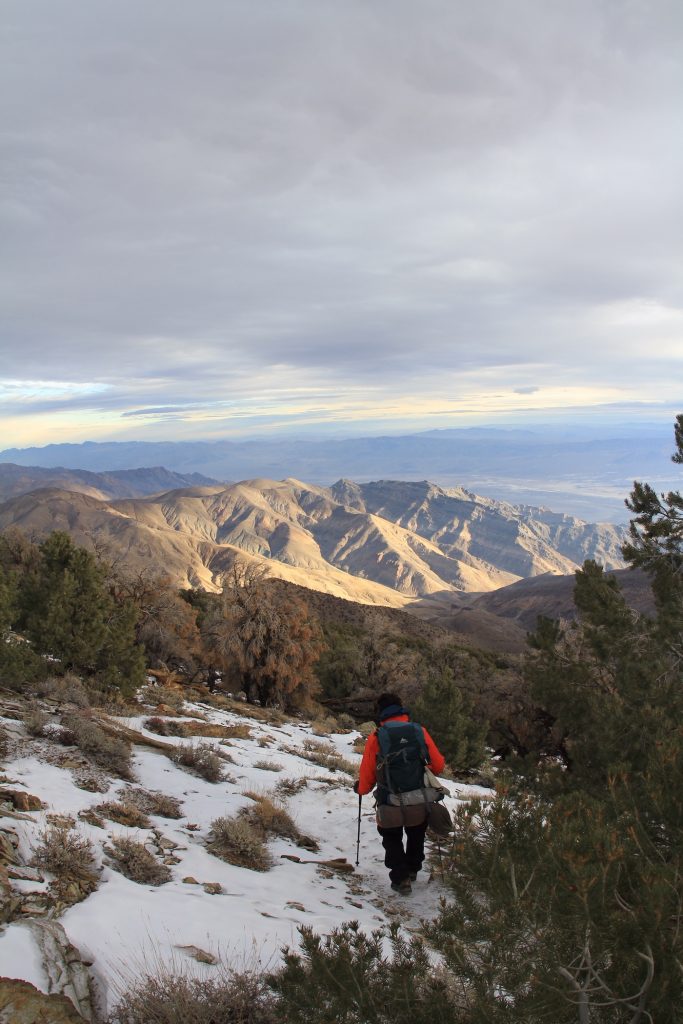 Timbisha is the Shoshone word meaning Death Valley, but there may not be another place in California that throws off shafts of light, distant shadows, topographical diversity, and shifting colors. This starkly beautiful National Park does possess the lowest point in North America, and it's one of the hottest, driest places on the planet, but there's more to Death Valley National Park than just its vast valley floor.
Consider that Death Valley is also flanked by two daunting mountain ranges also within the National Park, the juniper-covered Panamint to the west and the Mordor-like Amargosa to the east. Badwater, the Race Track, the Devil's Golf Course, the Artist's Palette, Zabriskie Point, and other "desertscapes" lie within the arid valley floor between these seemingly barren mountains. You can also take your pick of creaky ghost towns to explore, all possessing their own desert charm. Don't forget the occasional sighting of a scruffy, desert burro.
As lifeless as Death Valley can appear to be, its surrounding mountain ranges offer a different perspective for a diverse landscape that became a National Park in 1994.
Hiking and backpacking in the Panamint Mountains is a different experience than the neighboring Eastern Sierra. They look and feel different, and the Panamints are the range jutting skyward from Death Valley's floor, and that alone is worth a trek.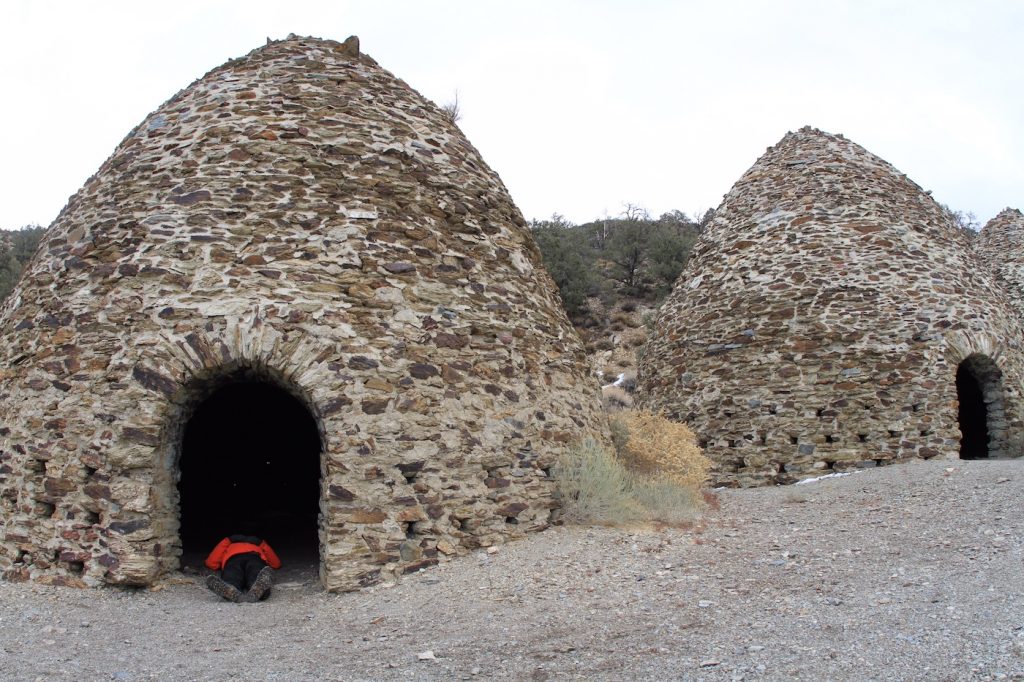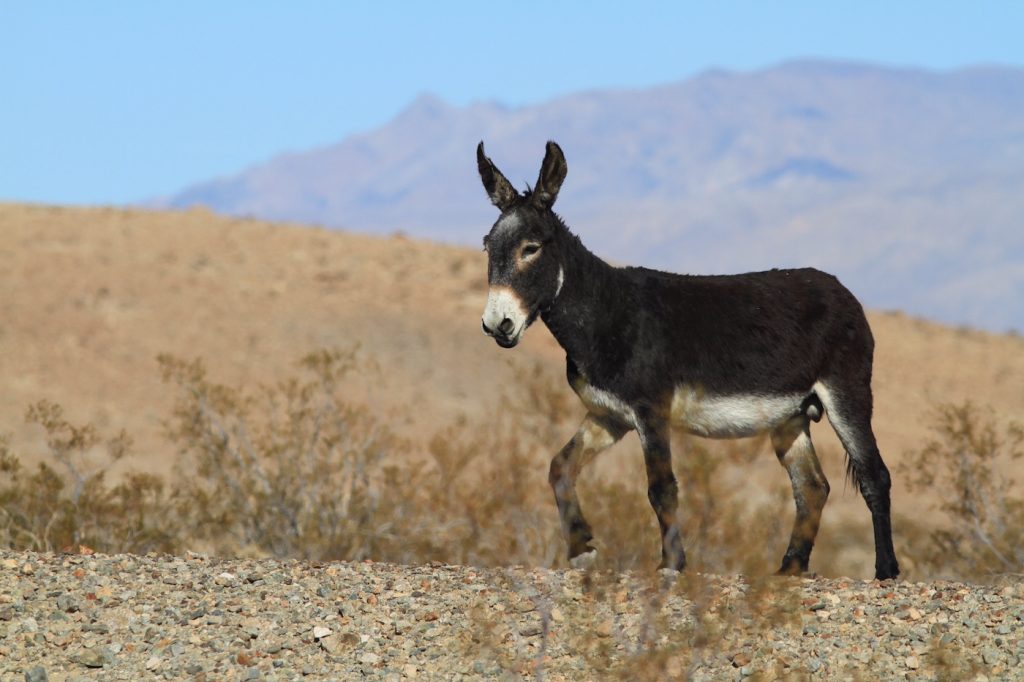 Back in 2005, Badwater experienced a 100-year flood and transformed the lowest point in North America into a 20-mile-long, five-mile-wide lake. Of course, I had to paddle it and by the end of the day my kayak was utterly caked in salt. The weather was perfect, 75 degrees in the middle of winter, but the Panamints were powdered in fresh snow and I needed to be there too. It just took a while to get there.
Late last December, I was looking for a quick peak before leaving for the Rwenzori Mountains in Uganda. It would be a week-long trek to climb up Mount Stanley and its highest summit, Margherita Peak at 16,763 feet.
I wanted to hike up Telescope Peak at 11,049, but too much snow required more than just the one night I had before I had to be back to work at the Channel Islands National Park. Just on the other side of the charcoal kilns, nearby Wildrose Peak at 9,064 feet was a perfect alternative to the north.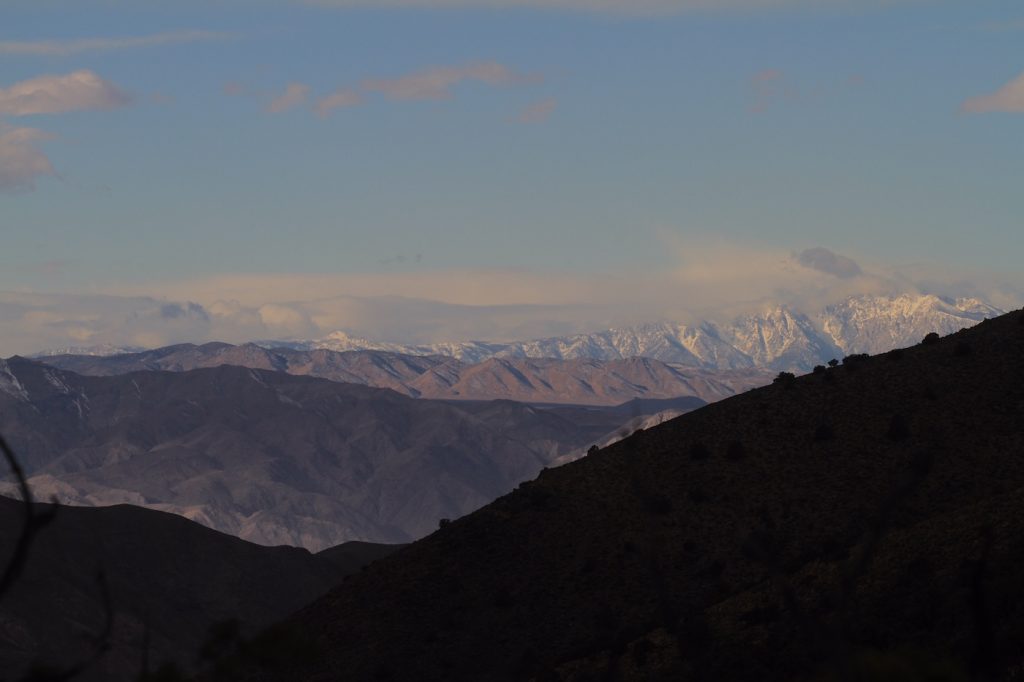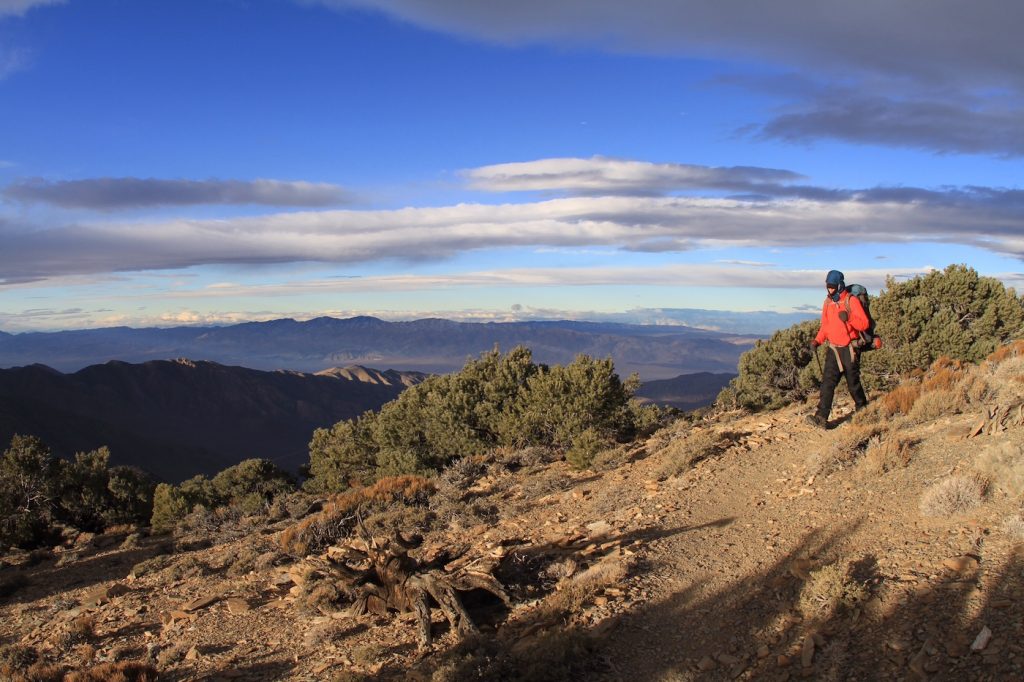 I needed to sleep one more night with some elevation before my trip. It was a quick four-mile hike and 90 minutes before dark in snow and ice before I arrived at its very exposed summit. There was virtually no cover at all except for a couple of beleaguered, windblown pines. One of them had to suffice though, so I picked the one with the most vegetation closest to the ground, but it really didn't matter. A winter storm was moving through the ranges and those relentless clearing winds were easily gusting to 50 mph.
It was cold but I'm glad I didn't have to pitch a tent in that s$%# storm. Instead, I was self-contained carrying everything in my new Atlas Camera Pack that allows room for camera gear and camping gear for a night or two in the woods. I had my new Patagonia sleeping bag and a thin, foam sleeping pad. Just good enough for one frigid night. The new sleeping bag passed with flying colors, cutting the wind on the rock-hard, frosted ground.
By straddling the spine of Death Valley, I was able to experience a stunning sunset and equally mesmerizing sunrise. All that was required was a little discomfort. The views there would force any onlooker to gaze in 360 degrees and forget about some wicked, bone-chilling temps. To the east the valley floor and the Amargosa Range and to the west were the Inyo Mountains with some of the tallest peaks in the Eastern Sierra peeking up from behind, and to think I never had to leave my sleeping bag to experience it all.
You might also be interested in...