Meet Joe De Yong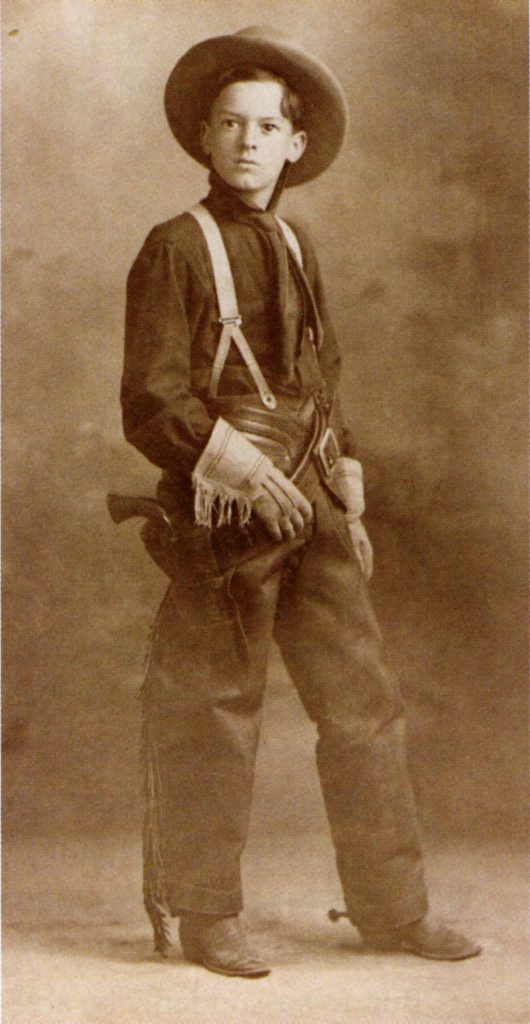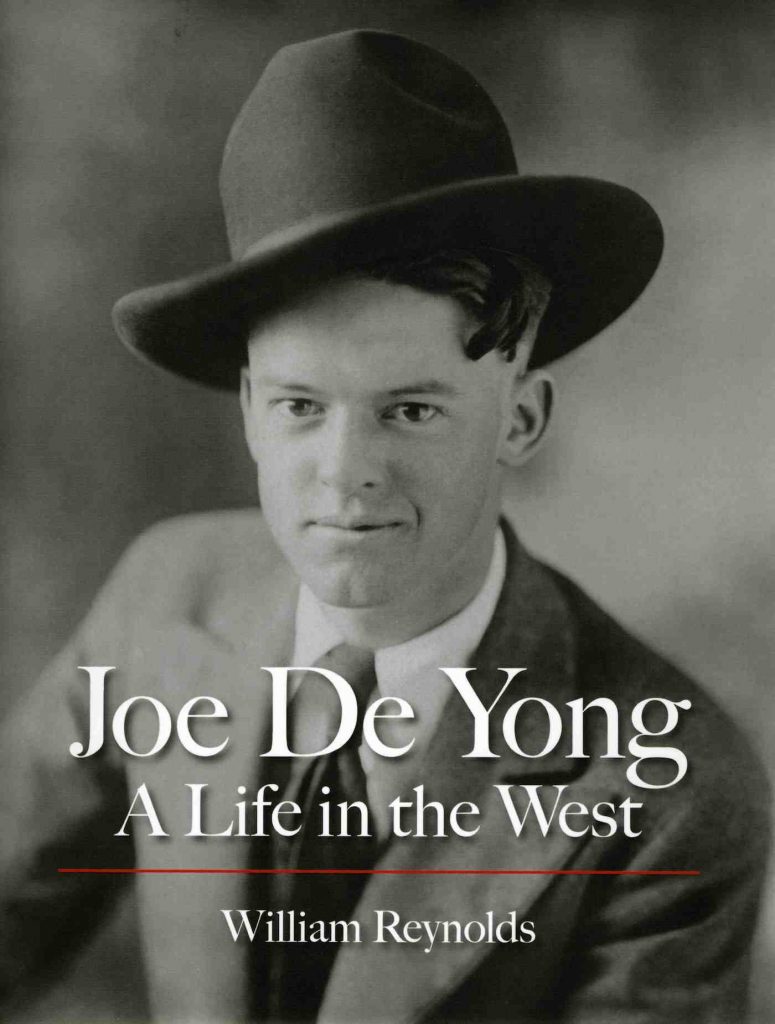 Few people today recognize the name Joe De Yong. Those who do, dimly remember he was the deaf artist protégé of Charles Russell and lived and worked in Santa Barbara for a time painting, drawing, and sculpting iconic Western images. Still fewer remember he also worked for years as technical advisor on dozens of Western movies, including the 1953 classic, Shane. Publisher and author William Reynolds has always known there was more to De Yong than that and has spent 10 years researching Joe's life and work.
"He deserved more," said Reynolds, "and over these many years, I found he was so much more."
Reynolds, who is president of the Board of Trustees of the Santa Barbara Historical Museum, has been working in the Western industry for more than 30 years. He recently compiled his far-reaching research on De Yong into a book titled, appropriately enough, Joe De Yong ~ A Life in the West. Launched on September 13 with a book talk and reception at the Covarrubias Adobe, the 220-page hardbound book is filled with images of De Yong's work, letters, poetry, and other writings as well as scores of historic photographs.
Reynolds tells the story of Joe's past, his early life in Dewey, Oklahoma (then known as the Indian Territory), and Joe's early boyhood passion for the cowboy life and details of all things cowboy. Joe's story brings to life an amazing era in our country's history and an ethos that shaped the nation.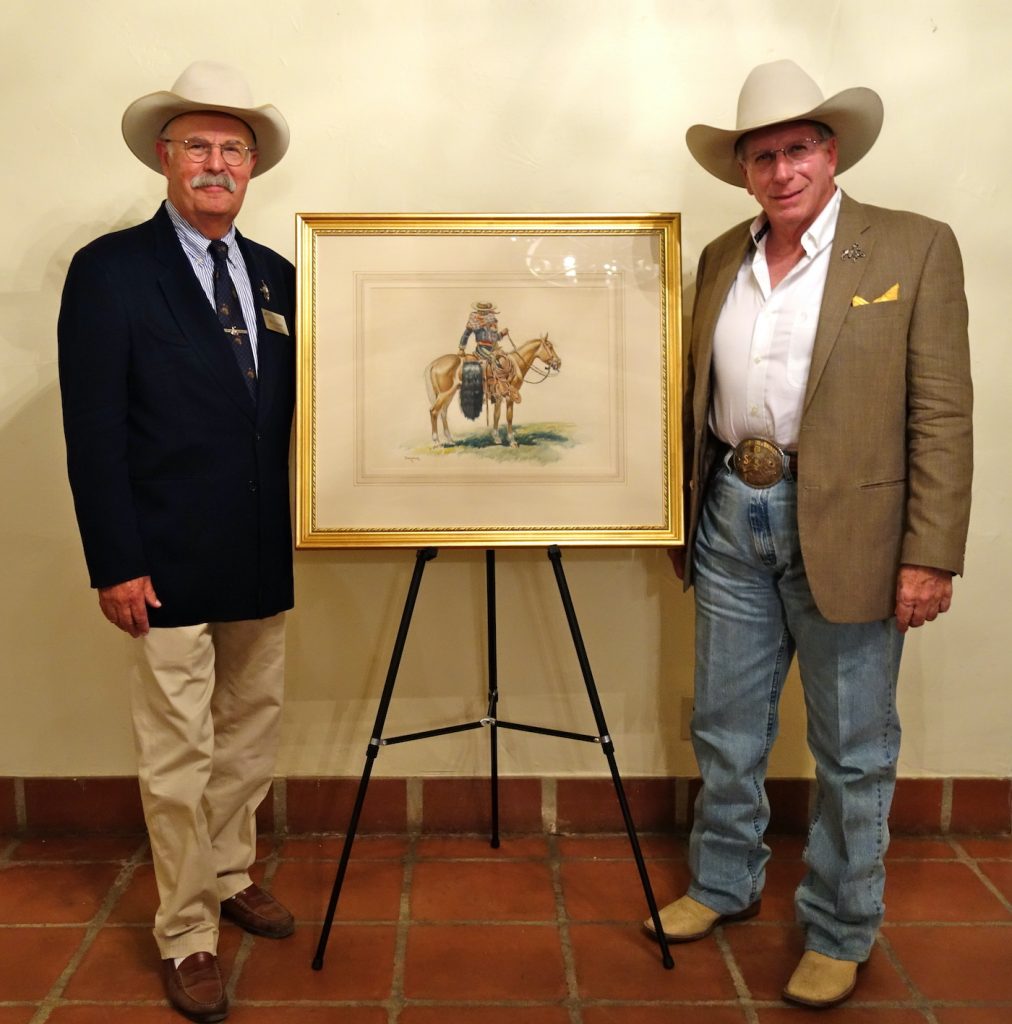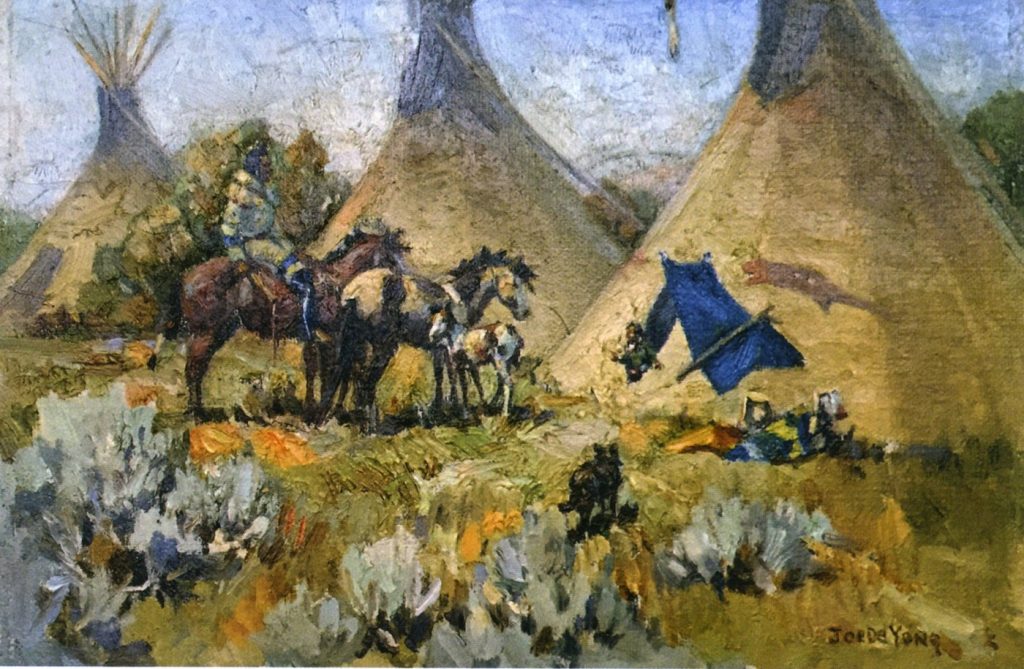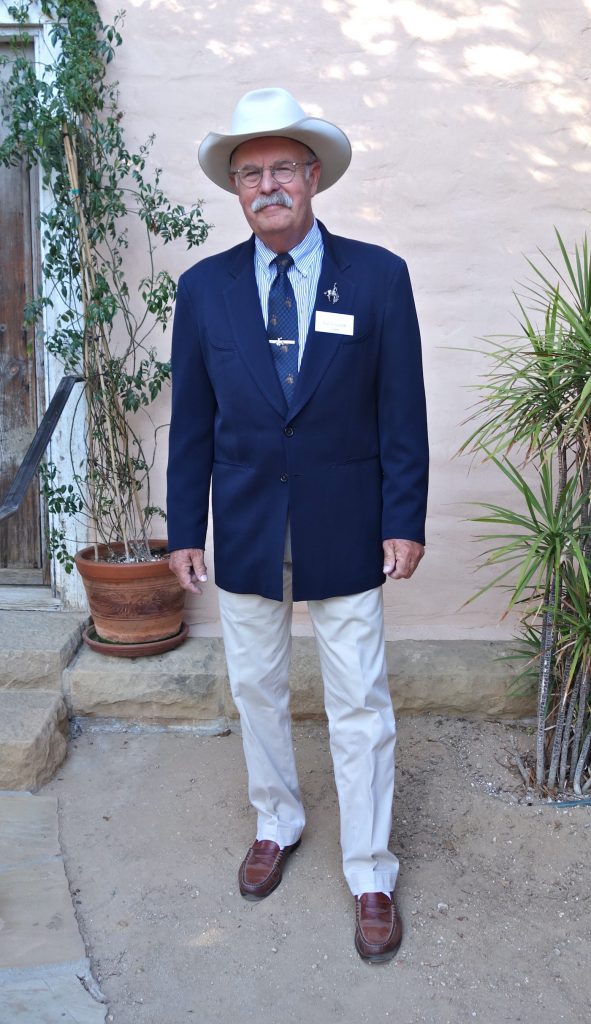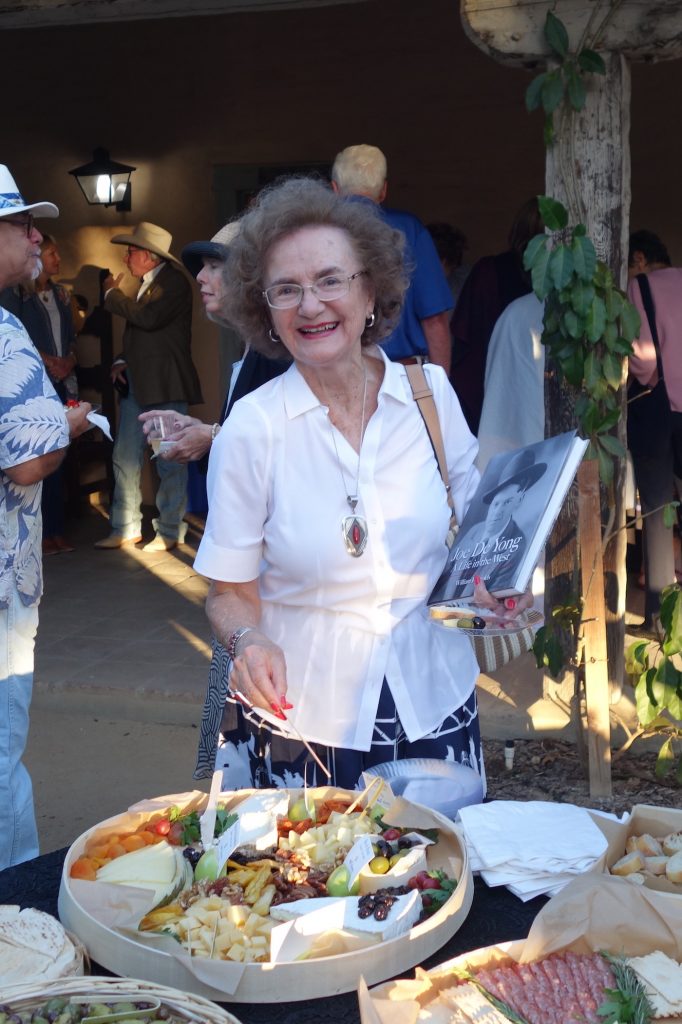 Joe started cowboying when he was six, and his interest in the film industry was aroused when he wrangled cattle and horses in a movie for Tom Mix, who had connections to Dewey. He was hired to make a film with Mix in Prescott, Arizona, but while he was there he contracted cerebral meningitis, which left him deaf and ended the wild unfettered life he had planned for his life, both on the range and on film.
Not only had Joe been riding on cattle drives since he was a young lad, he had also been writing and adding illustrations to his writing since he'd been able to hold a pencil. His favorite Western artist was Charles Russell, and the story of his path to becoming Russell's protégé is both heartwarming and inspiring.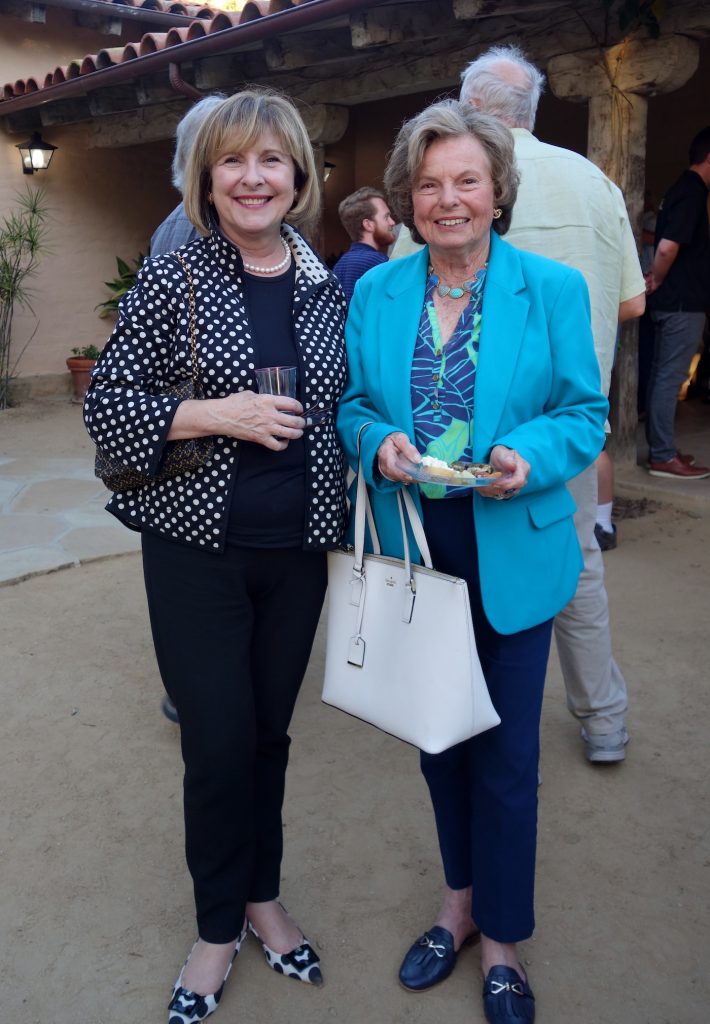 Reynolds takes the reader through Joe's time in Santa Barbara, where he became a member of Los Rancheros Visitadores, and his discovery by Cecile B. DeMille, which led to Joe's subsequent work as technical advisor for Westerns and other movies.
In his art and in his work for film, Joe strove to meticulously depict his subjects so that the costumes and accoutrements were completely authentic. "Like Russell," writes Reynolds, "he agreed that while the West may be gone, it must be properly remembered and celebrated, so he told stories in words and pictures with authenticity and detail." The book contains many images of Joe's work for the movie industry.
Joe De Yong was a remarkable man as well as a remarkable artist. "Joe lived his whole life with grace and peace, even through all the setbacks," writes Reynolds. "And he lived life on his own terms and in his own way… Through Joe's life we regain a sense of a West now gone – a lifestyle of worthy purpose – fair, honest, and straightforward." 
Joe De Yong ~ A Life in the West is available at the Santa Barbara Historical Museum's gift store at 136 East De la Guerra or by calling (805) 966-1601.
You might also be interested in...