"I Wanna Be in Pictures"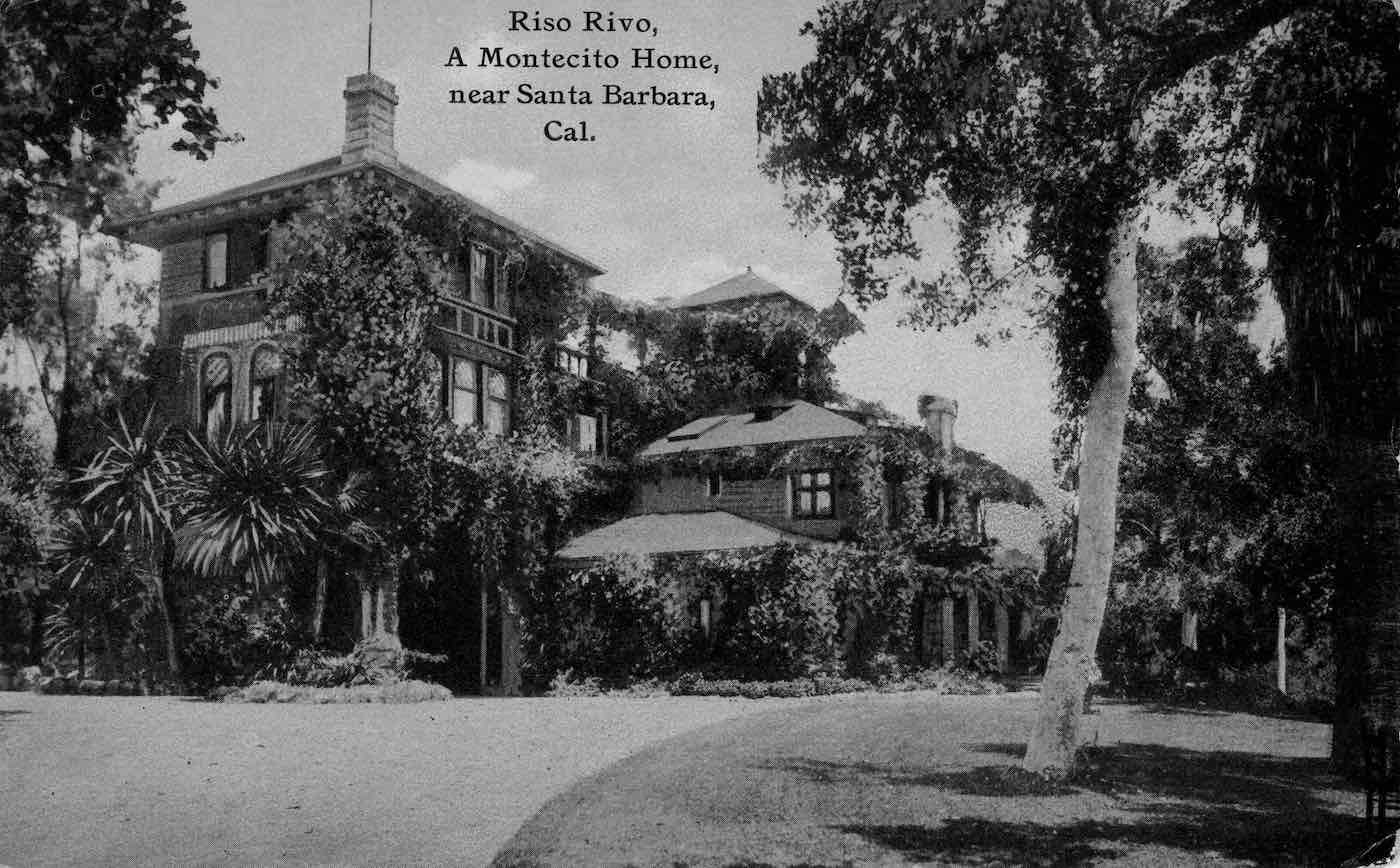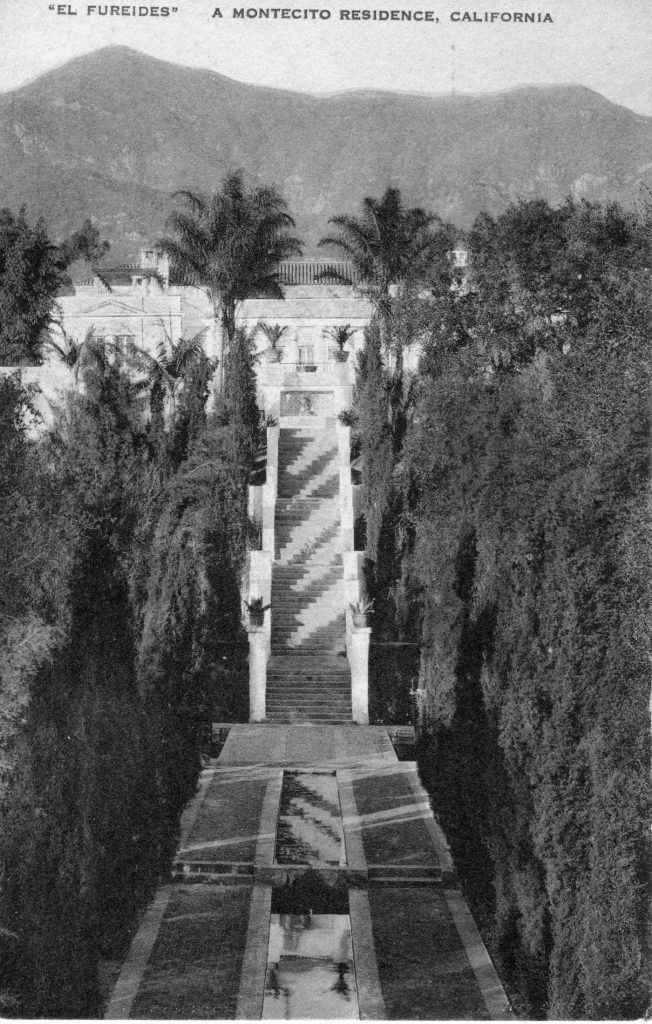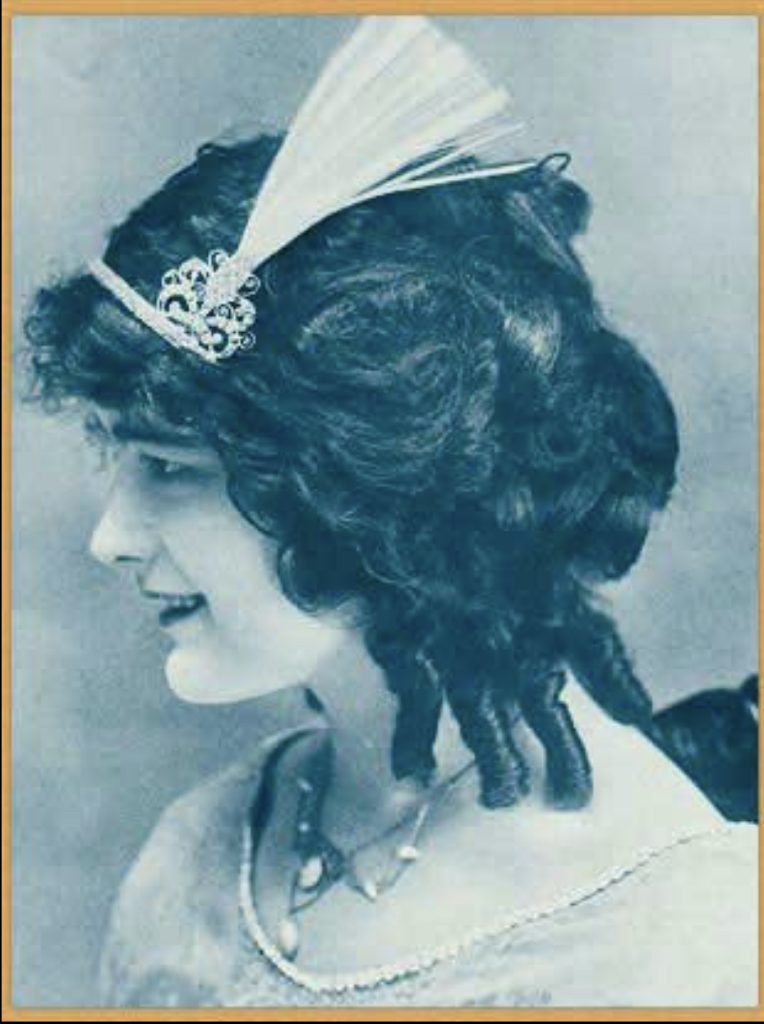 The town is awash with the news that Betsy Green, local historian and author, has published a book about the "pictures" that were filmed at some of Montecito's most notable estates. Betsy, a transplant from the Chicago area and former staff editor of World Book Encyclopedia, has written an encyclopedia of moviemaking in Montecito during the first two decades of the twentieth century. Many of these movies were made by Santa Barbara's own Flying A Studios (American Film Manufacturing Company), whose studios at State and Mission streets cranked out nearly 1,000 films before closing.
Flying A did not have exclusive rights to Montecito, however, and 20 other film companies trekked up from Los Angeles and Hollywood to take advantage of the "sets" provided by Montecito's estates. According to Green, over 60 silent movies were filmed in Montecito between 1911 and 1928.
Among those locals who wanted to be in pictures was the winsome and beautiful Vivian Rich, who had studied as a stage actress and appeared in many Montecito-set movies. She was often paired with "hunky-heart throb" Jack Warren Kerrigan. Another Flying A star who jumped off the stage was Margarita Fischer. At Flying A Studios, she became known as the "American Beauty" of the screen.
Fischer's first Montecito film for the Santa Barbara-based company was "The Dream Ship," a historical drama in one reel directed by Harry Pollard. It was filmed in the exotic Persian water gardens of James Waldron Gillespie's El Fureidîs. Her last was "Jilted Janet" in 1918, which was filmed at the original Bellosguardo built by Eleanor and William Miller Graham on the property overlooking today's Bird Refuge. (That year, due to anti-German sentiments because of WWI, she changed the spelling of her name to Fisher.)
The studios also used the landscape and businesses of Montecito for their movies. Sycamore Canyon substituted for the forests of Canada in "Alice of Hudson Bay," and, writes Green, "Miramar Beach represented Miramar Beach in one of the few movies where Montecito represented Montecito in 'Wife Wanted.'"
Green, who is also the author of the Way Back When series of books and MESApedia will be speaking about her latest book, Movies & Million-Dollar Mansions, at the Santa Barbara Historical Museum on September 28 at 5:30 pm. Reservations required and available online on the museum's website or by calling (805) 966-1601. Green's book is available at local bookstores, through Amazon.com, and at the Santa Barbara Historical Museum, which has signed copies. Visit
sbhistorical.org/historyhappyhour for tickets and more information.
You might also be interested in...