Showing Some MOXI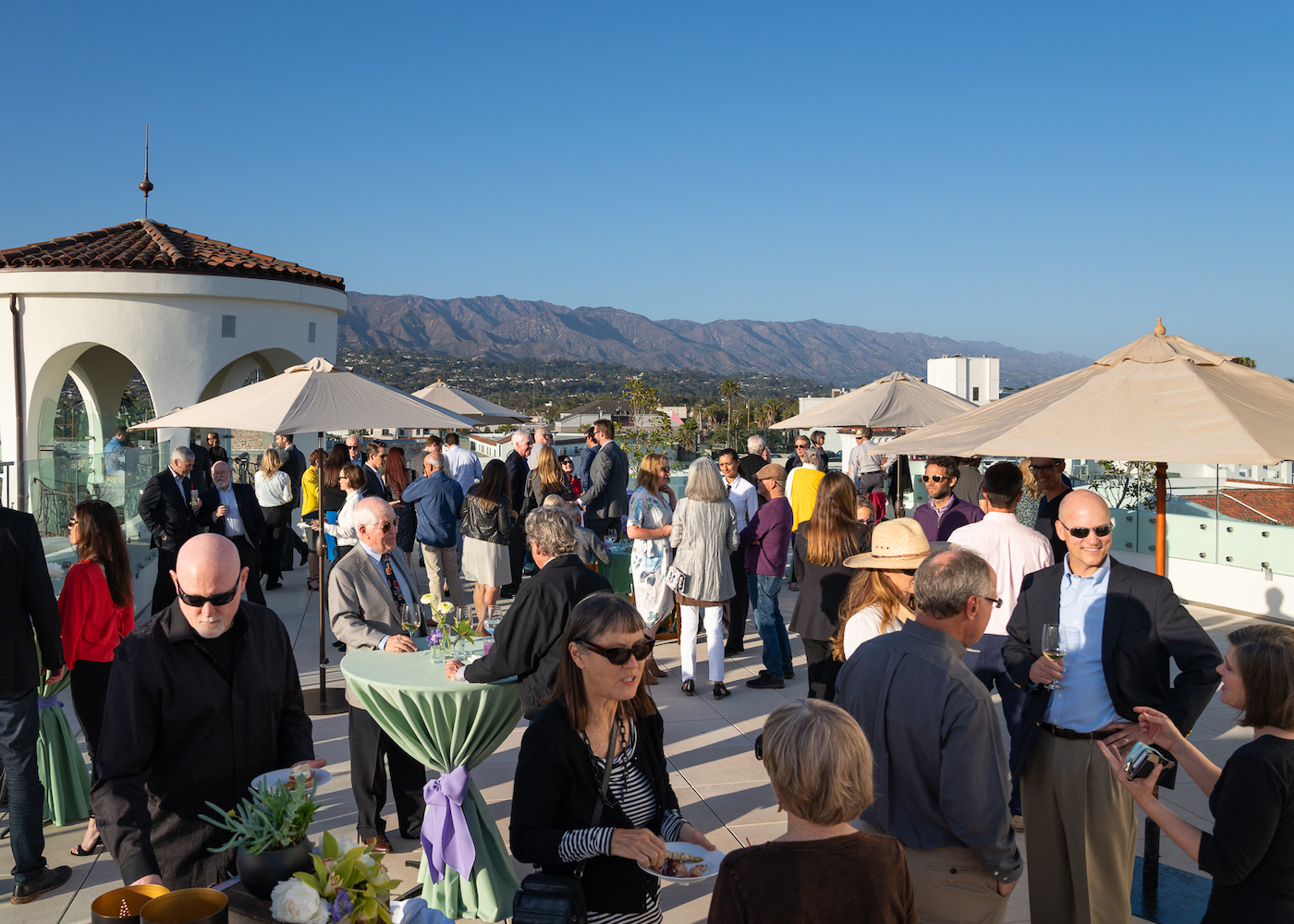 It was a night on the tiles when Monarch Wealth Strategies celebrated its 10th anniversary on the roof of the MOXI museum with 100 guests quaffing the vino and noshing on the comestibles.
President and founder Aaron Clark, who has more than 500 clients and also just opened an office in Santa Maria, said: "It has been quite an extraordinary trajectory."
As a trio of classical musicians from UCSB – Youjin Jung, Katrina Agate, and Besnik Yzeiri – played, the guests, including Chris Fossek and Leila Drake, Tom Jacobs and Cast Ensberg, Jon Bishop and Sarah Street, Gary Rosenfeld and Donna English, Kimberly Malesky, and Jim and Vanessa Behtel, admired the stunning views.
Two out of Three
Montecito realtor Houghton Hyatt, who lost her home in the January mudslides, is getting used to the feeling of victory.
Her father Ted Nixon's syndicate, Starlight Racing, has an interest in Justify, the winner of the 144th Kentucky Derby, and at the weekend had another triumph at the 143rd Preakness Stakes at the Pimlico race course in Baltimore, Maryland, a monumental step forward in the hunt for the Triple Crown.
Justify, who won by half a length in decidedly soggy conditions, became the 24th horse to win both prestige races and looks to become the 13th thoroughbred in racing history to land the Triple Crown, with the third leg, the Belmont Stakes, next month.
"I'm on Cloud Nine." says Houghton.
Long may she rein.
You might also be interested in...