Florestal and the Bryces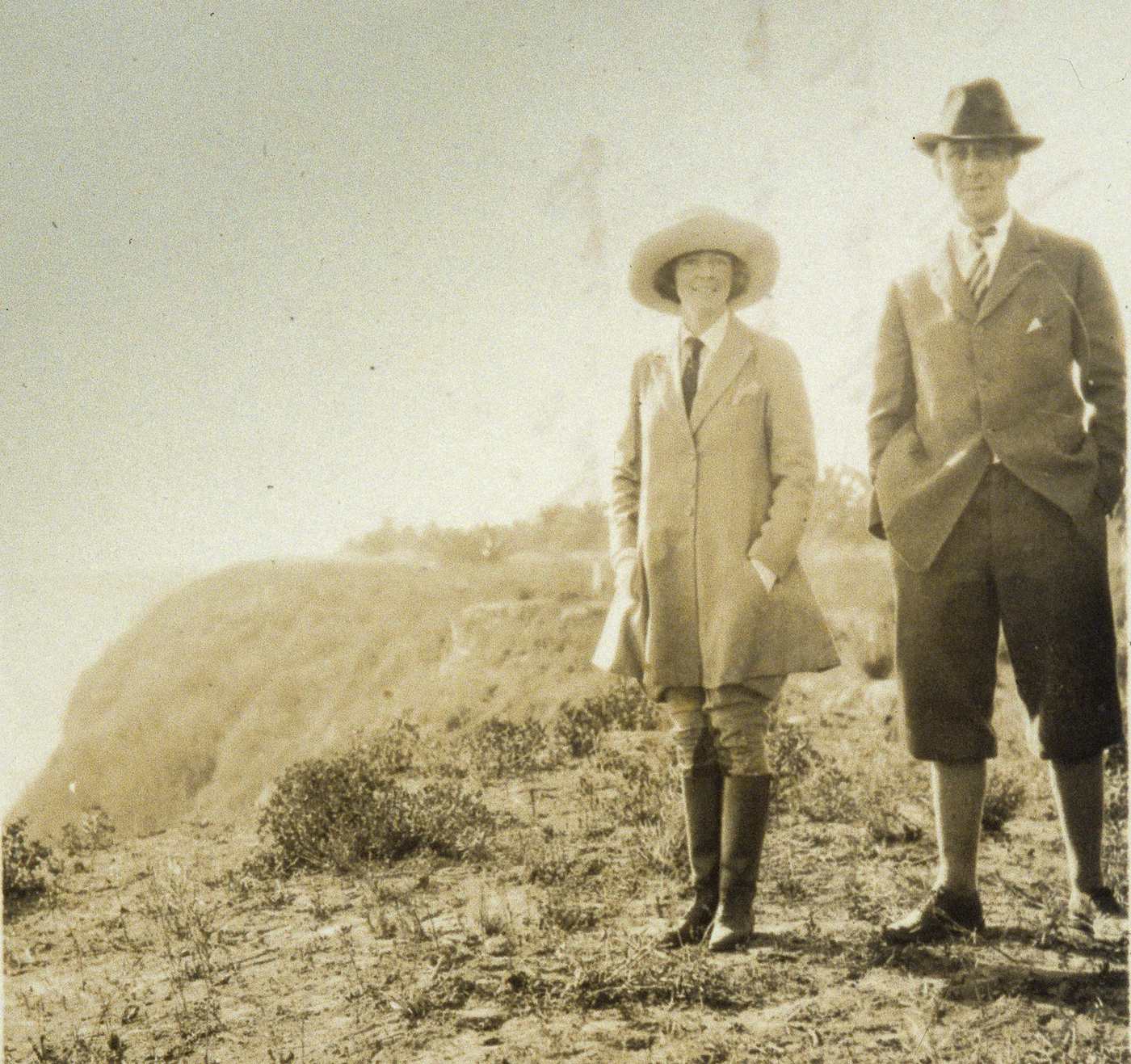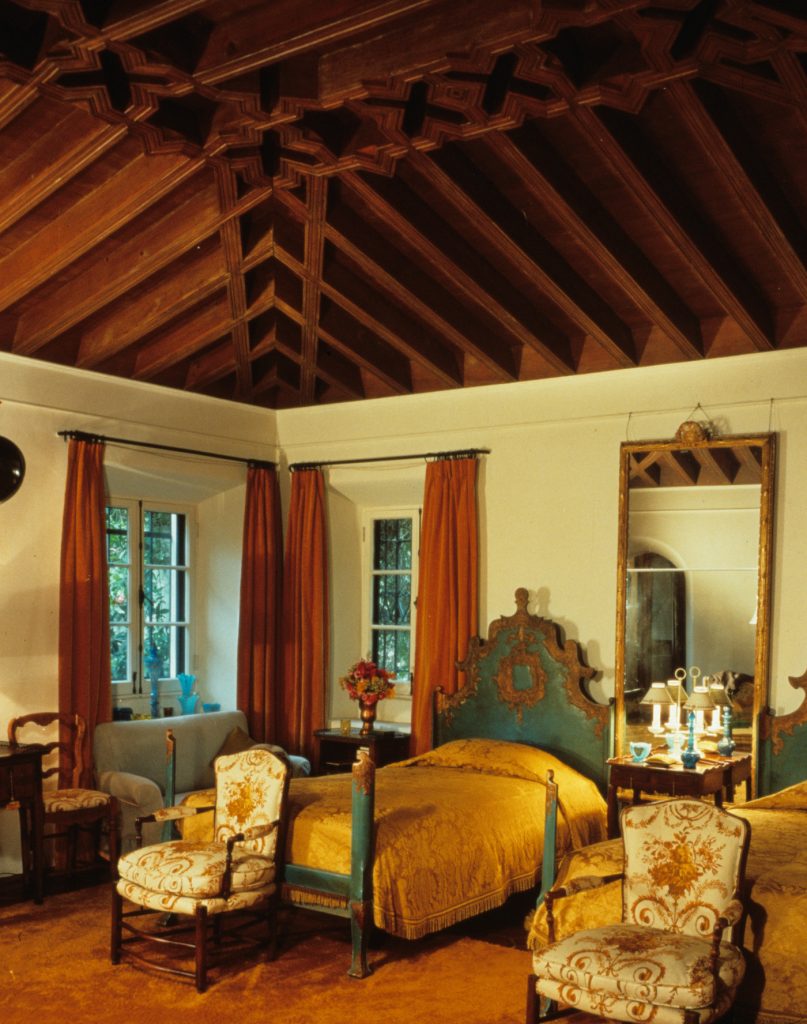 Considered by many to be the first American war bride of WWI, Angelica Schulyer Brown, descendant of a member of the famous 1818 Brown Brother's banking firm, arrived in Santa Barbara as part of her honeymoon in April 1917. "Girlie," as she was known by her society intimates, had been the reigning queen of Caroline Astor's "400" for seven years and had no shortage of suitable suitors.
None would do, however, except Peter Cooper Bryce, the great grandson of Peter Cooper, designer and builder of the famous Tom Thumb steam locomotive and one-time candidate for president of the United States. Bryce's father, who studied at Columbia Law School, had served in the House of Representatives from 1887-89 and as ambassador to the Netherlands from 1911-13. Peter Cooper Bryce became an investor and estate manager.
Although they had originally planned an elaborate church wedding at the end of March, when Congress declared war on Germany on April 6, 1917, Angelica asked Peter if he'd like to be married the following Saturday at her parents' Park Avenue home. Peter agreed, so, as the Des Moines Register reported in May, "Amid bowers of roses and surrounded by smiling maidens, beautiful Angelica Brown was married to her man."
Word to the Register from Santa Barbara, was that she was the happiest bride ever seen. Indeed, she must have been, for the Bryces vowed to return as soon as they could and make Santa Barbara their home. A year later, they took a house for the year in Montecito where their first daughter was born. Then in June 1921, they arrived for three months at the Miramar, close to Angelica's aunt Lillian Child of Vegemar (today's Santa Barbara Zoo).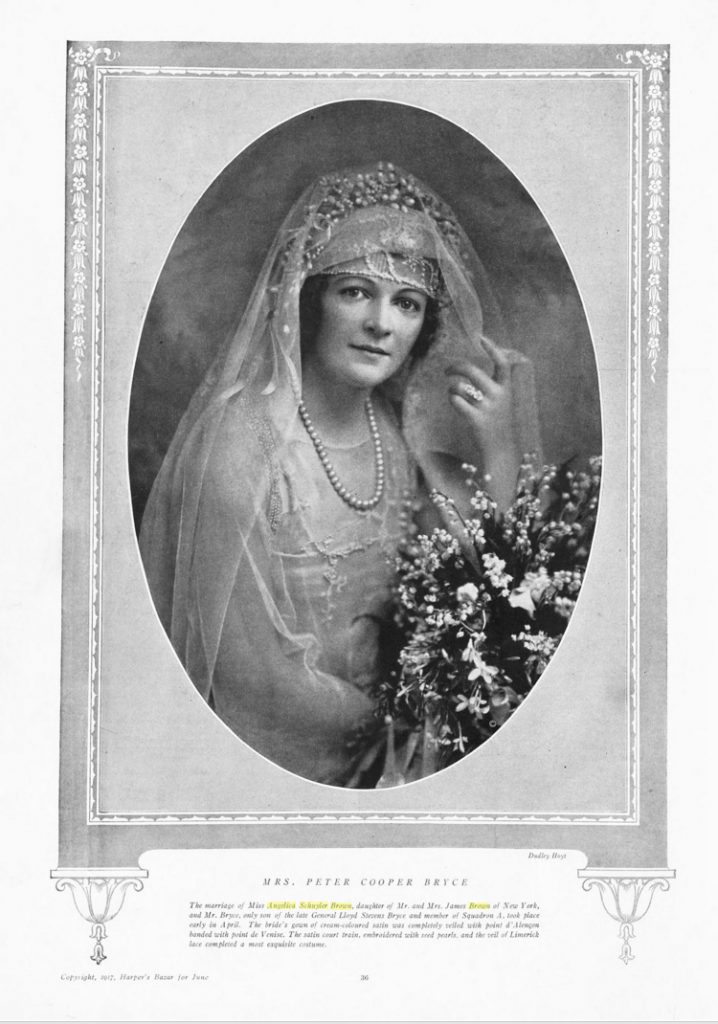 In 1923, Peter Bryce purchased 52 acres in Hope Ranch and joined Harold Chase as one the directors of Santa Barbara Estates (a.k.a. La Cumbre Estates). The Bryces, Angelica in particular, became a leader in Santa Barbara's social, cultural, and artistic life. Having starred in the New York Junior League's famous societal photoplay (silent movie) The Flames of Kadur in January 1916, she felt quite capable of taking a role in the opening production of the new Lobero Theatre, The Beggar on Horseback, in 1924. 
In 1925, the Bryces engaged George Washington Smith to design their estate house. Angelica became enthralled with the project and traveled to Europe and Spain where she, too, studied the architectural features of Spanish style, often making drawings of the details she wanted for her home. In addition to furnishings, she collected architectural remnants and had an enormous impact on the ultimate design of the 12,043-square-foot home.
The one- and two-story house was arranged around three interior courtyards and the second story was accessed from exterior stairways. The house combined Moorish and traditional Spanish features and sat high on a bluff of Hope Ranch. Though the bluff afforded spectacular views of the Santa Barbara Channel, it did not provide beach access. In 1929, Angelica conferred with architect Mary Craig to design a funicular and beach cabana, so the Bryces and their two daughters could enjoy the sands and surf below the cliff.
The Bryces named their estate Florestal, a Portuguese word meaning sylvan. Their lives on Florestal lived up to that poetic image as they developed their acreage with specimen and fruit trees and beautiful and varied gardens. Angelica became known for her experimentation with roses and Peter became an expert on orchids. They grew their own vegetables and sold cut flowers to local and national dealers.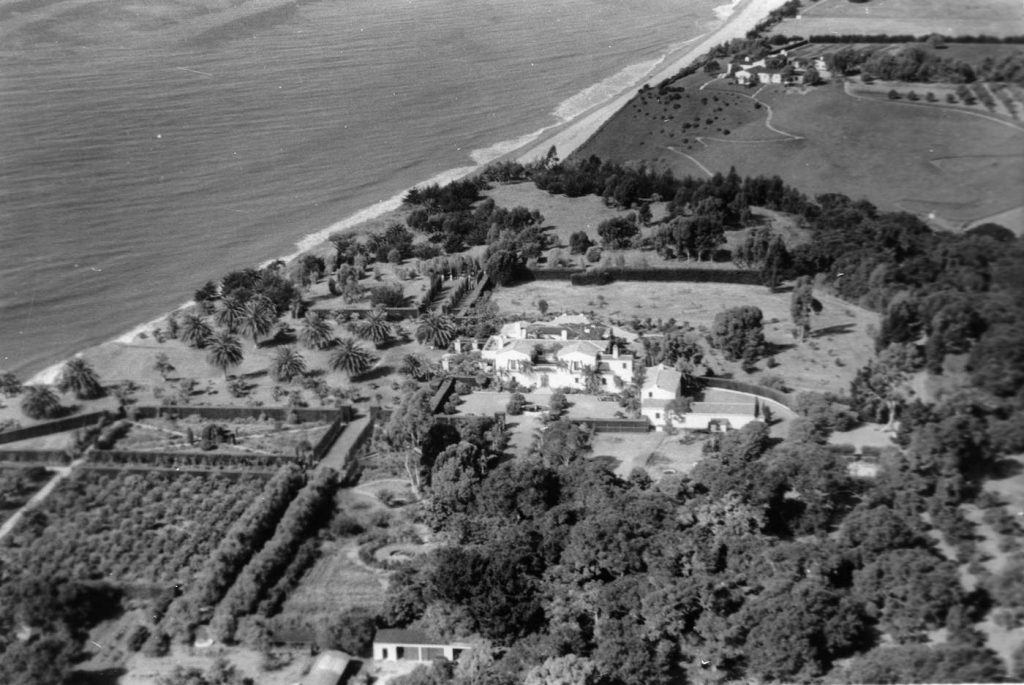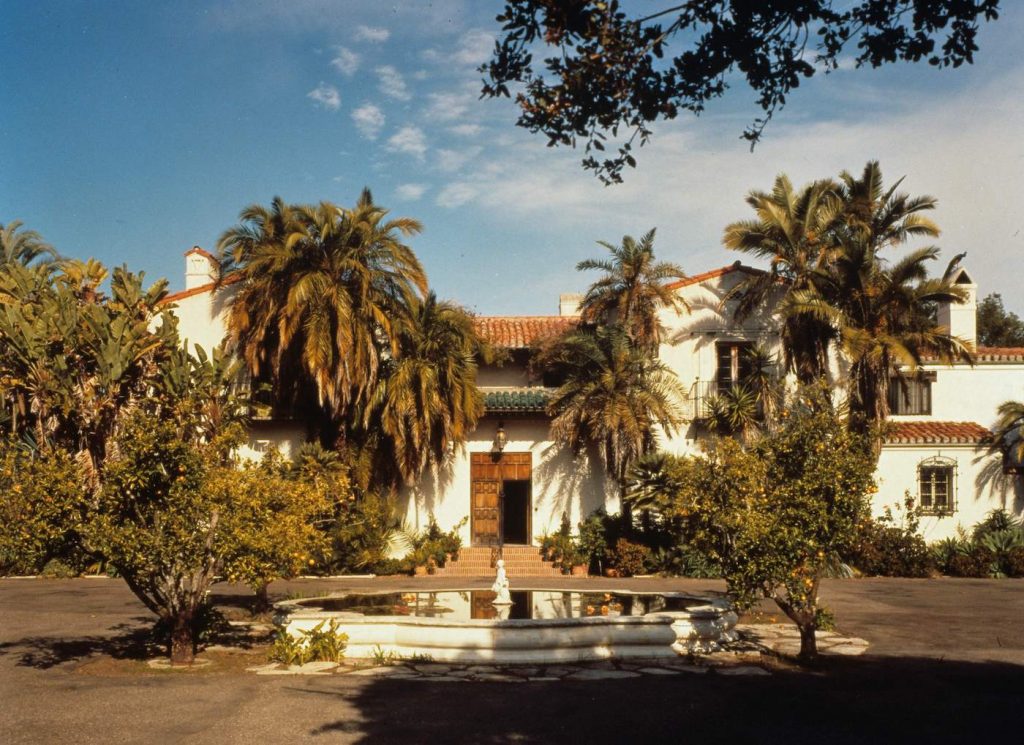 The estate soon became populated with scores of residents from the animal kingdom, and the more traditional dogs and cats vied with geese and 45 peacocks for attention. The great favorite, however, was Gappy, a Galapagos tortoise that was fed a diet of watermelon and fresh fruits imported from Hawaii and provided transportation for the Bryce's children and grandchildren. Angelica loved to share her estate, and every day held an open house at 4:30 pm.
Peter Cooper Bryce died in 1964 and Angelica died in 1980. Subsequent owners added to the home, tore out the gardens, and ultimately tried to tear down the house. Not granted a permit to do so, they sold off 37 acres with the house and built a separate dwelling on the remaining acreage. The next owners stripped the interior walls to open up the floor plan. Recently, new owners brought local architect Marc Appleton, the Bryces' grandson, to the estate where he had spent many idyllic days as a young boy, and a new chapter in the life of the estate began.
Appleton's story of Florestal and the Bryce family will be the subject of a talk at the Lobero Theatre on Wednesday, April 18. Advance tickets are $25 at lobero.com for a 5 pm reception and 6 pm talk. The event is a benefit for the Santa Barbara Historical Museum and Patron Tickets, which include dinner at the Wine Cask following the slide/talk, are available for $200 by phoning 966-1601 or accessing the Museum's website, sbhistorical.org.
(Sources: contemporary news articles; obituaries; ancestry.com; Alexandra Cole Historical Resources Report; The Bryce Estate by Michael Redmon, SB Independent 28 July 2009; California Rich by Stephen Birmingham, 1980, p 264; interview with Marc Appleton, 9 April 2018)
You might also be interested in...