Full Moon Fever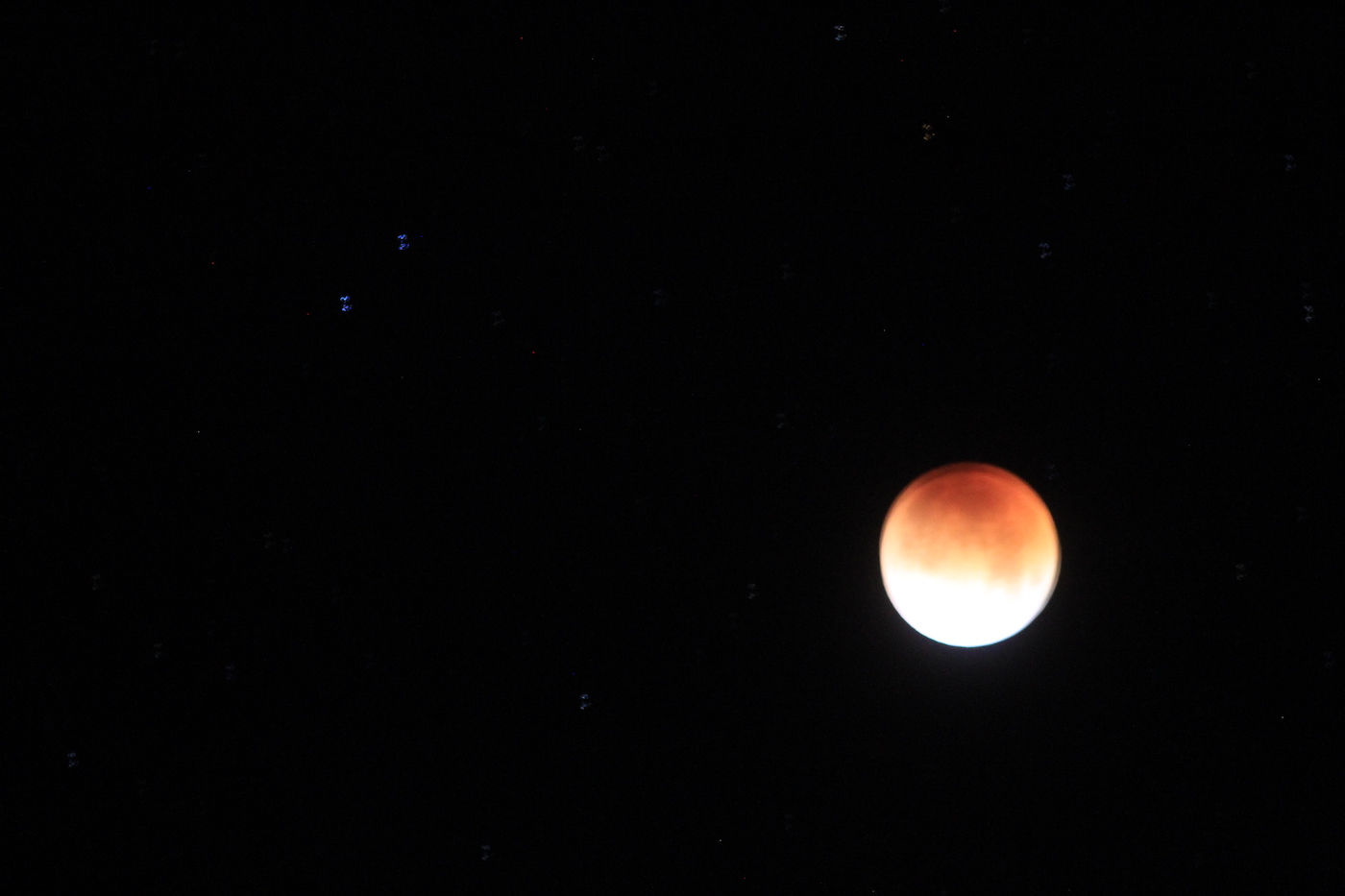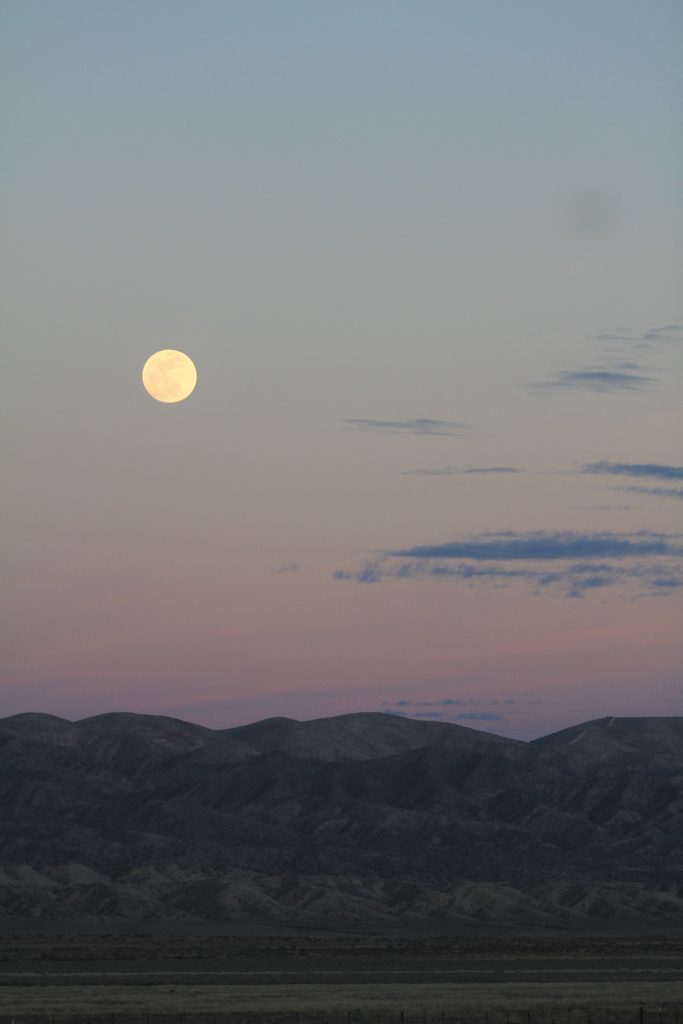 I think I was suffering from anxiety. Wracking my brain trying to figure out where to position myself for that rare event of a super moon, blue/blood moon and lunar eclipse, a simultaneous solar systematical natural wonder that hadn't occurred since 1866, I had to force myself to choose.
I finally settled on the Carrizo Plain National Monument. How could I go wrong out there, right? So I left late morning on January 30, but I had to take Highway 101 up to Highway 58, because Highway 33 beyond Ojai was and will remain to be closed for some time due to the Thomas Fire and the muddy aftermath that followed.
I hadn't been to the Carrizo Plain in nine months, and it never ceases to amaze me how beautiful it is across the grasslands. I arrived at 2 pm and had some time to look for some wildlife. I headed up to the Selby Campground and immediately was rewarded with approximately 20 Tule elk bedded down in the tall grass, their teardrop-shaped ears peeking above swaying blades.
As I continued up to the campground, the expanse of the plain broadened to my right where a couple hundred elk grazed the plain below. It was a rare glimpse in the past at "Old California," a scene set 300 years prior. It was a nice diversion as I gauged where the super moon might rise above the Temblor Range to the east.
Just before 5 pm, the massive full moon rose above a nameless peak in the Temblors, growing brighter as the sun sank behind the Caliente Mountains. The sky morphed from orange into pink, then a deep purple and eventually into a royal blue. I found myself shooting across toward the Elkhorn Plain, where I almost needed sunglasses to combat the moonlit plain.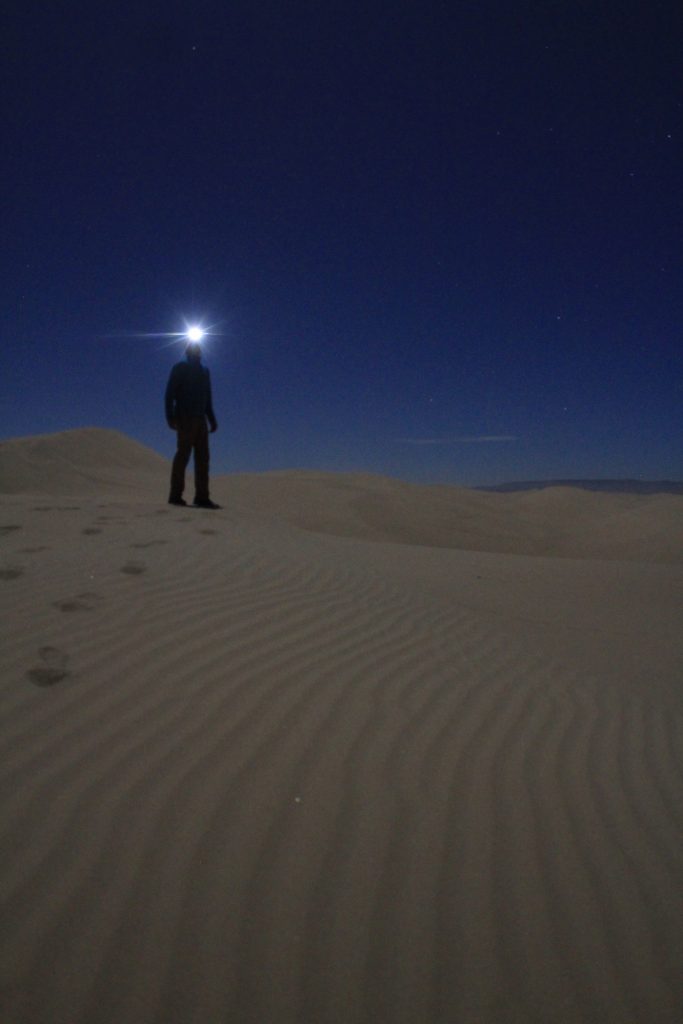 I reluctantly left the Carrizo Plain at 8:30 pm and hoped for the best during this 24-hour odyssey at the Guadalupe-Nipomo Sand Dunes National Wildlife Refuge. Seventy miles later and the grasslands long in my rear-view mirror, the dunes were absolutely brilliant in the moonlight. With my camera pack strapped tight and my headlamp burning bright, I jogged along the Santa Maria Rivermouth and then cut south for one of the most breathtaking places on the Central California Coast.
A lone coyote trotted out in front of me, its detailed prints adding to a busy runway of animal tracks across wind-groomed dunes, the only blemishes across the largest, most intact coastal dune complex on the West Coast.
For a while I wandered, descending steep troughs of sand and navigating around fish hook-shaped dunes. Then I selected a spot with the super moon directly overhead and the surf thundering in the background. I fired a few frames and bugged out of there just after midnight.
The blood-orange lunar eclipse was set to appear just before 3 am.
I raced along Highway 135 knowing I needed to be somewhere with a good view of the lunar eclipse. I decided on the Franklin Creek Trail and parked it at Frank's Bench. I thought I might see some other lunar lunatics, but gratefully I was the only one there just before 3 am. There I sat, not sure what to expect. I tried to nap, but it was too bright and I was anxious. When would the moon turn?
Around 4:30 am the eclipse began, the bright moonlight fading fast. For one hour from 5 to just after 6 am, the lunar eclipse peaked, living up to its blood red/orange reputation and total darkness finally settling over a sleepy Carpinteria.
You might also be interested in...