See the Light Behind Exercise Machines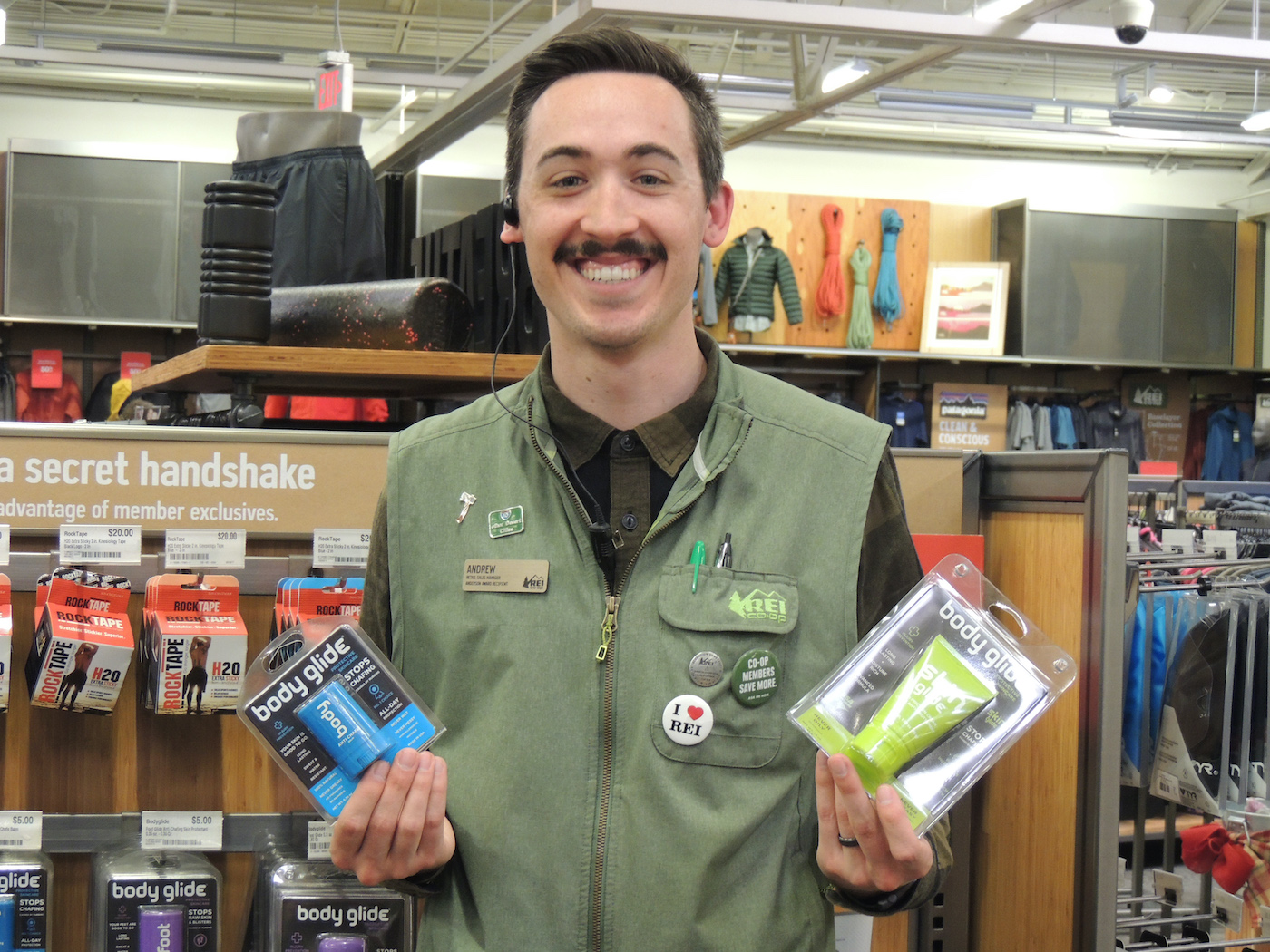 The year is winding to a close. Before we hail in the new one, though, let's take a look backward at what exercise gear we Santa Barbarans favored when toning up our beach booties. From state-of-the-art ways to listen to our favorite jams while feeling the burn, to the top choice that ensured the burn was strictly figurative, today's Fitness Front takes a more personal peek at equipment designed to enhance an athlete's experience. Covering sight and safety, sound systems, and results, my chats with several businesses revealed which extras we local residents have gravitated toward.
"People have been buying a lot of ankle and wrist weights this past year," manager Brenda Magdaleno of Big 5 said. "They're great to wear when walking. Fewer people are running these days. It's just too much wear and tear on the body. Maybe it's their knees, or maybe they have a bad back — whatever it is, the weights help them burn more calories at a slower pace." She went on to say there had been an increased interest in performance-enhancing ingestibles in recent months too. "Energy supplements like GU (a calorie-dense gel packed with amino acids, electrolytes, and caffeine), as well as protein bars and Power bars. Gatorade gum is popular too."
An associate of 24 Hour Fitness gym concurred. "The consumption of pre-workouts are definitely on the rise," Austin Greene said, explaining the term pre-workouts refers to any consumable that has an energizing ingredient such as caffeine, nitric oxide, or beta-alanine. "Every other person that comes through the door uses one, and it's kind of a shame because we're all here to improve ourselves from within. If you're relying on a supplement, it basically cheats you out of getting that gain. Working out isn't all physical discipline. It's mental discipline. To get your edge you need to find it inside – not in a bottle." Generally mixed with water, powdered supplements such as C4 and Jym are packed with sugars, while others contain potentially harmful herbal stimulants includingTaurine or Guarana.
Scary stuff. Almost as scary as being unable to see the terrain underfoot. Night or day, whether running, biking, or hiking, it's important to see where you're going. Sure, Garmin's Fenix 5x activity tracker has full, topo GPS – in addition to gauges to tally your heart rate, distance, calories expended, and altitude – but at a pricey $700 it's more practical to eyeball it as you go. Andrew Farison, manager of downtown's REI (Recreational Equipment, Inc.) shared his expertise with me when it comes to lighting your route. "Headlamps have been around for a while, but this year they have been gaining more and more popularity." Andrew said, demonstrating the powerful light provided by the Black Diamond's Sprinter model. "The brightness is measured in lumens, and since it attaches to your head just like a headband, it's totally hands-free."
Featuring a strobing red taillight, a storm-proof design, and battery easily recharged via USB cable, these affordable trailblazers have become a favorite. Improving sight and safety, both, the illumination of the lightweight, multi-use headlamps ranges in intensity from 150 lumens to a dazzling 500.
There's perfect lighting by which to locate your MP3 player. While Bluetooth speakers you hold or clip to a belt are optimum when exercising with a friend, it's certain most of us prefer ear buds when working out – and rocking out. "Trekz headphones are flying off the shelves." Andrew told me, pointing out the titanium, wraparound headsets. "They're wireless, and flexible, and do a really good job of staying in place when you run, which is obviously one of the biggest issues active people face." This sleek device is safety-conscious as well. With bone-conduction technology that delivers music right through your cheekbones, your ears are aware of sounds in your environment – a feature that's essential in high-traffic areas.
It's important to be aware of your welfare when exercising, all right. Including the comfort of those body parts performing so well for you, which is where anti-chafe products come in. "Anytime you're running or hiking you're more prone to foot issues like hotspots or blisters." Andrew said. An avid backpacker, the transplant from So Cal's high desert was well-qualified to know. "Runners love preventative moisturizers like Body Glide. They come in a cream or stick, and they're compact enough to fit in a pouch or pocket." The packaging of the roll-on balms is similar to roll-on deodorant and easily applied to areas likely to be abraded. "Some people prefer fitness tape to prevent blisters, though, since it can also support joints and muscles when you're moving. Rock Tape is the latest version of KT tape. It's extra sticky and withstands perspiration and extended use."
What about when the sweating's all over? What was our go-to to relieve those kinks and knots? "More and more, people are using foam rollers." sales advisor Zack Hinson of 24 Hour Fitness, told me, referring to the cylindrical foam cylinders that most closely resemble a pool noodle. Implemented for self-myofascial release, body weight and positioning is the key to their efficacy. "They're not new by any means, but the increased interest in them is. Definitely. It's just awesome. For everybody."
So, there you have it, neighbors. A peek into your workout buddy's window. National trends aside, it's always good to keep up with the Joneses.
You might also be interested in...