Symphony's Season Kick Off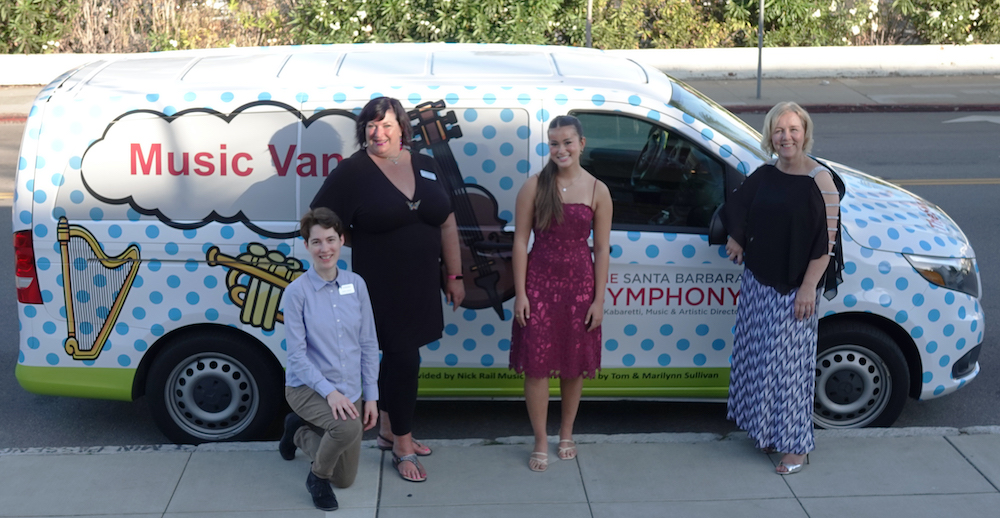 Veteran maestro Nir Kabaretti, who has conducted the Santa Barbara Symphony for 18 years, took center stage at the Lobero when promoting the orchestra's 71st season for more than 600 guests, who quaffed champagne and noshed on canapés on the Lovelace Esplanade outside the theater beforehand.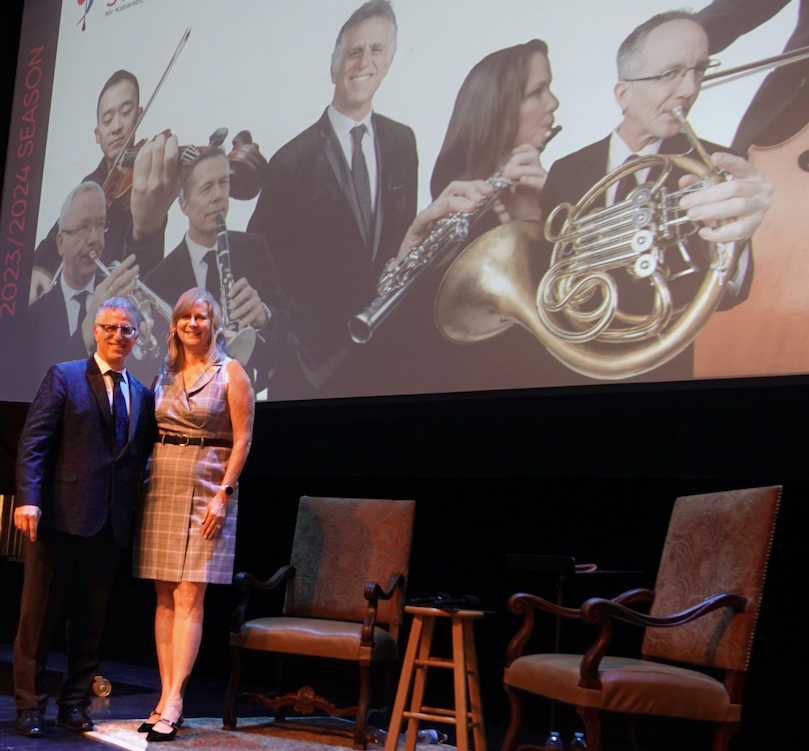 The new season, which kicks off at the Granada in October, goes from Beethoven to the Oscars, Mahler to jazz, and Dvořák to opera.
The kickoff with Beethoven's epic Symphony No. 9 will feature more than 100 singers, including members of the Santa Barbara Choral Society, the Quire of Voyces, the Westmont College Choir, and the Santa Barbara Gay Men's Chorus.
The season will feature a record-breaking 23 guest artists, including eight vocal soloists, four choral groups, two trios, and two guest conductors.
President and CEO Kathryn Martin said the symphony had already signed up nearly 1,000 subscribers, 233 of them being newcomers.
Among the music lovers turning out were Dan and Meg Burnham, Robert Weinman, Peter and Deborah Bertling, Barbara Burger, NancyBell Coe, Mary Collier, Mary Dorra, Caren Rager, Marilyn Gilbert, Barry and Norris Goss, Palmer and Susan Jackson, Nathan Kreitzer, Galen and Cecily MacDougall, Dick and Marilyn Mazess, Maria McCall, David and Easter Moorman, Marie Profant, Sybil Rosen, Mary Jo Swalley, Marylove Thralls, and Brendon Twigden.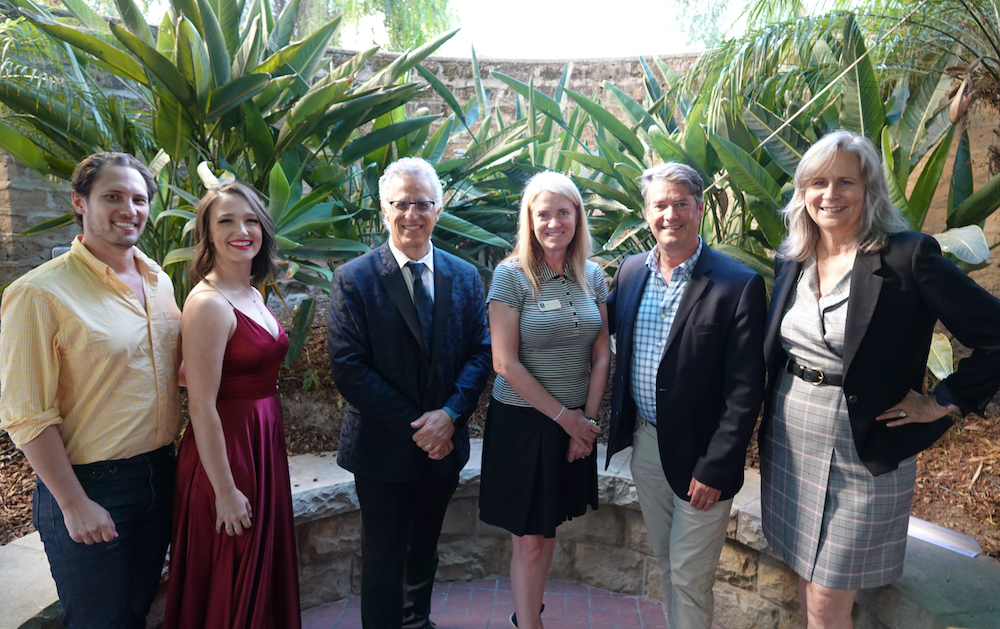 You might also be interested in...