Party in the Valley Culinary Fête Aims to Impress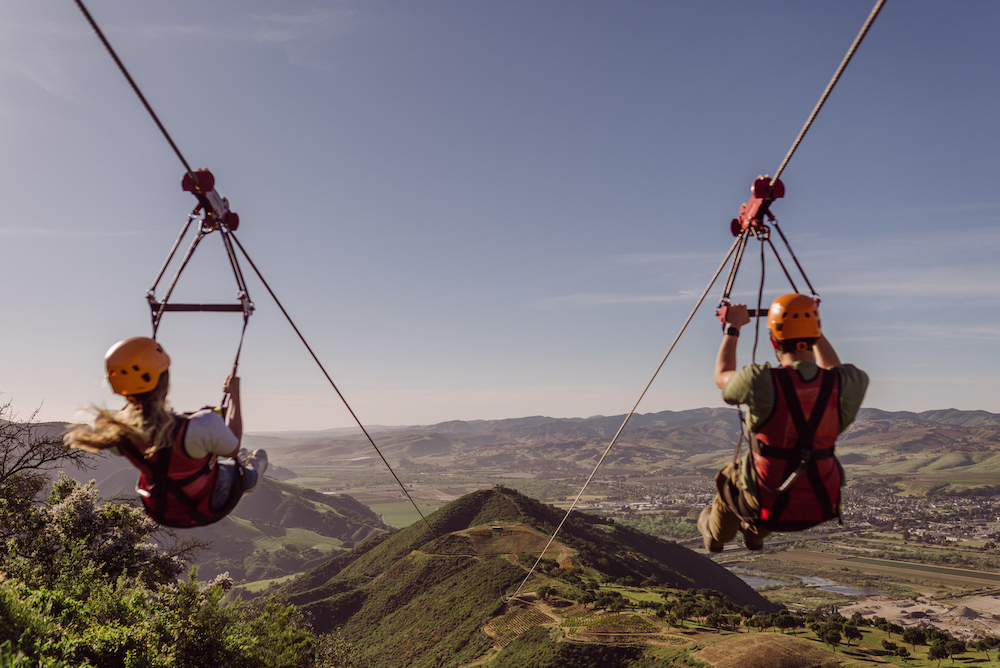 Taste of the Santa Ynez Valley makes its grand return this month, though you could really say this will be the feast's true premiere. The pandemic put on the brakes after the event's first year. And while last year marked its official post-Covid return, all signs point to the 2023 rendering of this multi-day, multi-city, multi-sensory extravaganza as the true standard-setter.
Sponsored by Sunset Magazine and presented by Visit the Santa Ynez Valley, this is poised to become Santa Barbara County's culinary – actually, "experiential" may be the better word – event of record. Slated for September 28 through October 1, it squarely aims to wow the foodie crowd, with wine and beer and food taking center stage. But the Santa Ynez Valley is quickly becoming a destination of choice for what it offers beyond the glass and plate, and with a slew of events around horseback riding, zip lining, and hiking, Taste of the Santa Ynez Valley is bound to draw a diverse crowd of travel enthusiasts.
The Santa Ynez Valley is made up of six unique, distinct, and historic towns: Solvang, Buellton, Los Olivos, Ballard, Santa Ynez, and Los Alamos. This four-day fête takes guests across all of them, weaving together morning, afternoon, and evening events like a sensorial road trip through one of the prettiest and most diverse regions in the state. A world away, yet just 45 minutes from Montecito, it'll inspire day trips for some and an impromptu weekend escape for others.
Taste of the Santa Ynez Valley will feature close to two dozen events, with some already either sold out (like the famous communal table dinners in Los Alamos and Los Olivos) or getting there – so here are just a few standouts for which a small amount tickets remain.
Thursday, September 28
Los Alamos Wine Tasting Reception ($60, 4-5:30 pm): This is the event's grand opener. Held at The Maker's Son in the classic town of Los Alamos, it features premier producers from the Los Alamos and Santa Maria valleys. Taste the wines of Lucas & Lewellen, Story of Soil, Casa Dumetz, Sweetzer, and Foxen.
Friday, September 29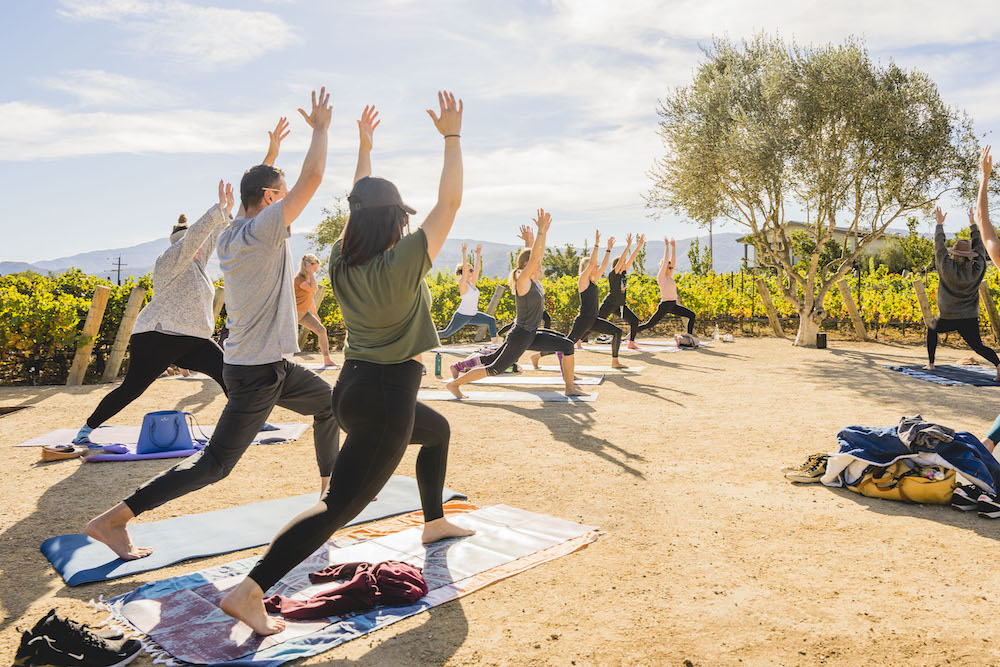 Yoga in the Vineyard($45, 10 am – 12 pm): A one-hour yoga class held in the treehouse on the Koehler wine estate in Foxen Canyon will be followed by a guided wine tasting.
Be an Olive Oil Expert ($30, 11 am – 12 pm): My friend Theo Stephan is one of only 300 olive oil sommeliers in the world, and a champion for regional eating and a healthful lifestyle. Taste 12 locally- and organically-grown olive oils, and learn about how olive oil is made and how terroir affects taste. Held at the brand-new Global Gardens location in the historic town of Santa Ynez.
Santa Barbara Vintners Comparative Tasting ($75, 1-3:30 pm): This walk-around tasting held at the Ballard Inn will explore two of Santa Barbara County's unique AVAs, Sta. Rita Hills, and the Santa Maria Valley. Wines by the likes of Bien Nacido, Rusack, Margerum, Alma Rosa, and The Hilt will be paired by canapés by chef Lincoln Carson.
Los Olivos Wine Tasting Reception ($60, 4-5:30 pm): This tasting explores four special wine growing regions, from Los Olivos and Ballard Canyon to Santa Ynez and Happy Canyon. Powerhouse labels to be poured include Fess Parker, Epiphany, Brander, Carhartt, and Tercero. Held at the Coquelicot tasting room, a stone's throw from Los Olivos' famous middle-of-town flagpole.
Saturday, September 30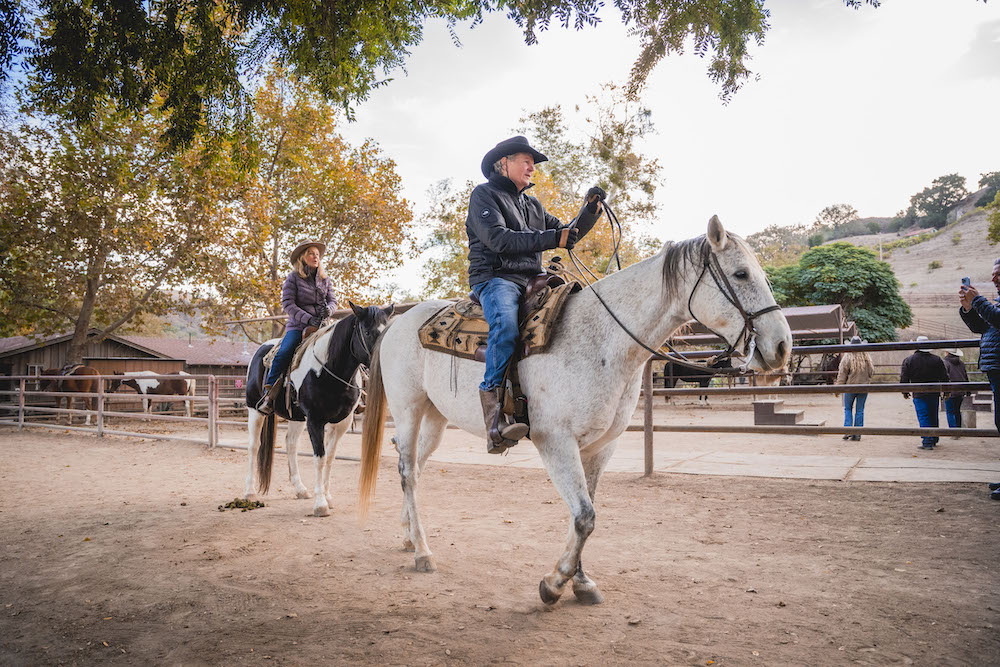 Breakfast Ride ($125, 7:15-11:15 am): An iconic outdoor experience usually reserved for guests of the rustic, upscale Alisal Ranch in Solvang. Ride on horseback through the sprawling property, with breathtaking views, followed by a classic cowboy breakfast. For all riding levels.
Santa Ynez Tasting Reception & Dinner ($180, 5:30-8:30 pm): The ultimate culinary snapshot of the rustic town of Santa Ynez, this family-style feast will feature multiple courses, each presented by one of the town's foodie hotspots, including The Lucky Hen Larder, Ellie's Tap & Vine, The Willows at the Chumash Casino, the Victor and Global Gardens. Paired wines will come from Margerum, Carr, Fiddlehead, and Grimm's Bluff. Held at The Victor's Coach House in downtown Santa Ynez.
Sunday, October 1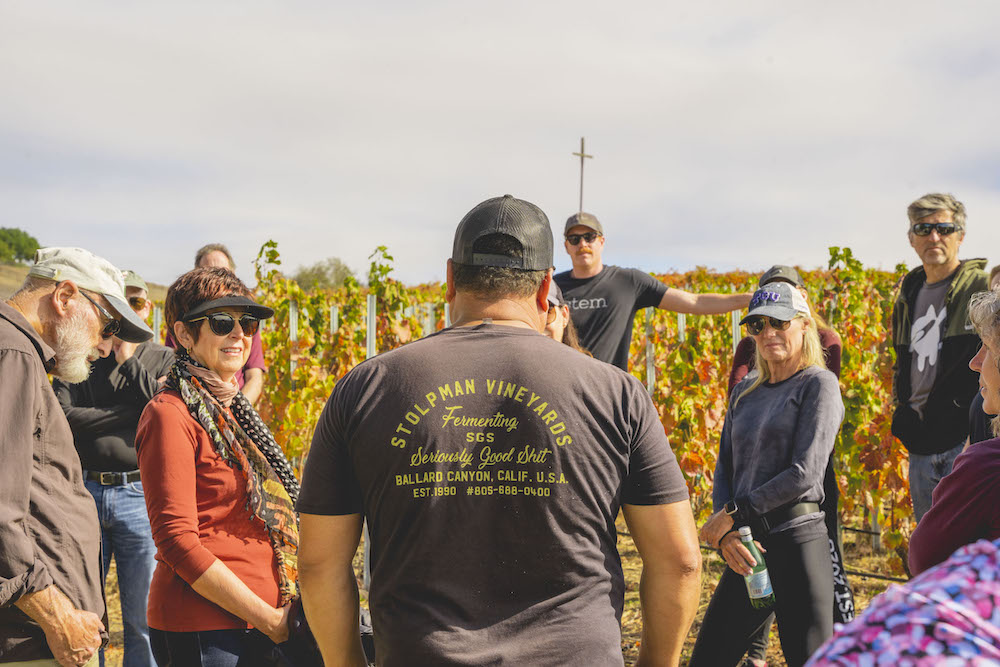 Zipline ($135, 9-11 am): This new Santa Ynez Valley experience features some of the longest and fastest ziplines in California. A quick lesson and gear-up are followed by a 4×4 tour of the private Highline Adventures ranch in Buellton, which takes thrill seekers to a 1,000-foot vertical elevation for their zipline adventure.
Solvang Food & Wine Celebration ($55, 12-3 pm): The Danish village of Solvang has become a premier culinary stop. This event, held at the lovely gardens of Mission Santa Ines, will feature food from local faves like Cecco and First & Oak and pours from the likes of Toccata and Dana V. Live music, too.
An Iconic SYV Food & Wine Experience ($150, 4 pm): This remains the heralded setting that inspired the Sideways story. This special supper, held under a tent and overlooking the Santa Ynez River and surrounding mountains, will feature four courses and eight wines curated by chef Frank Ostini and the Hitching Post II team.
Stolpman Hike & Wine Tasting ($40, 9-11 am): A chance to walk one of the Valley's premier vineyards, located in the Ballard Canyon AVA. Hike the rolling hills and then enjoy a tasting of Stolpman wines guided by Peter Stolpman.
And we're just scratching the surface! For more information and to get your tickets, go to visitsyv.com/taste-of-the-santa-ynez-valley.  
You might also be interested in...