San Ysidro Overcrossing Opens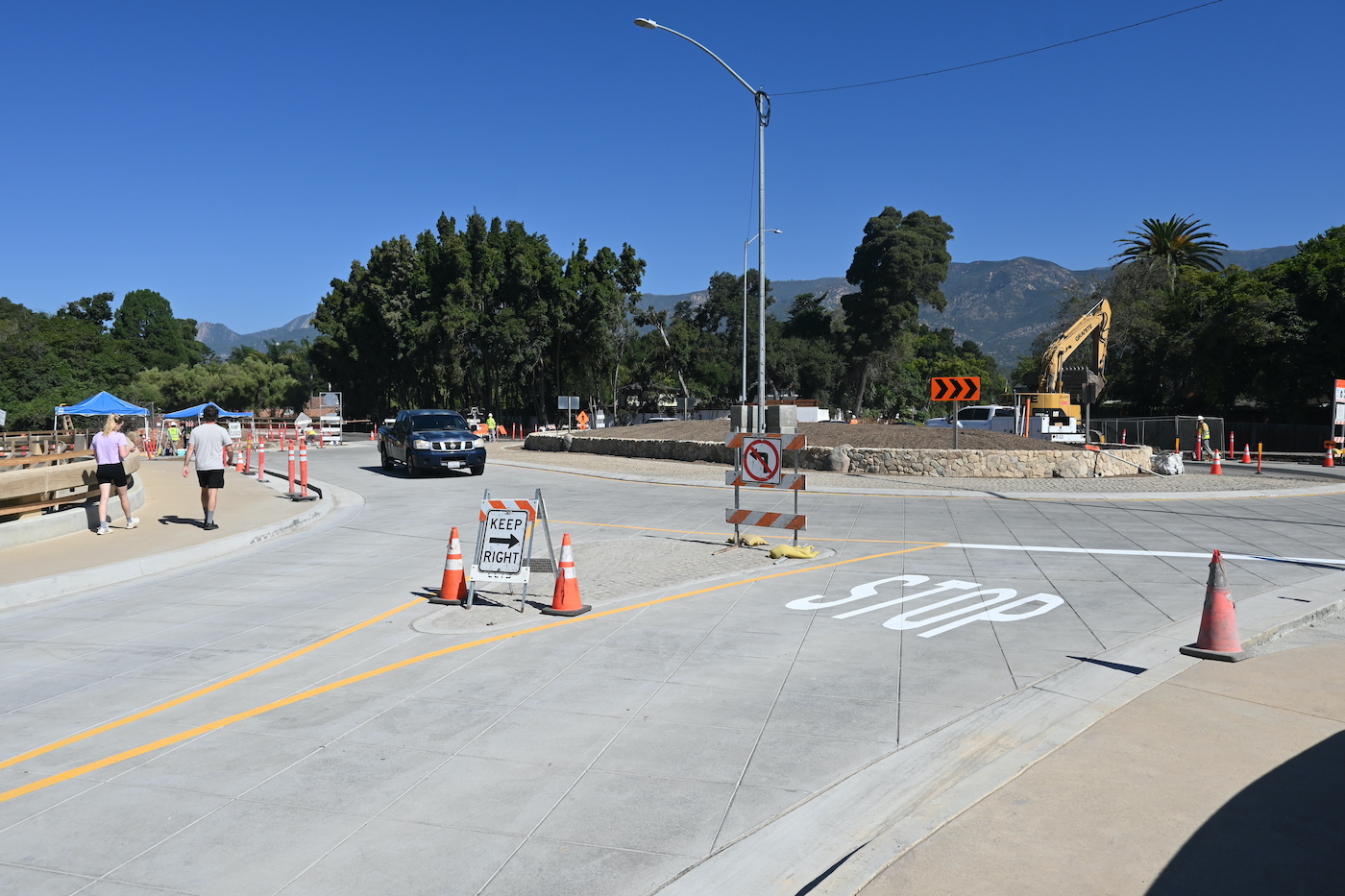 This past weekend marked an important milestone in the construction of the San Ysidro Roundabout: the roundabout was opened for partial usage, and the overpass, an important thoroughfare in Montecito, was reopened, triggering the closure of the temporary fire station that was erected earlier this summer on Hill Road. "It entailed unbelievable collaboration for what was ultimately an uphill battle due to the amount of work by numerous partners and utility companies. This was compounded by a desire to build a majority of the roundabout this summer to reduce impacts on the surrounding community, neighbors, and schools," said public relations rep Kirsten Ayars.
Jason Kline, Construction Engineer for Caltrans, said the opening of the roundabout and the overpass was a huge feat, as project crews dealt with multiple obstacles including buried rocks and objects in the construction zone, old drainage systems in conflict, scheduling challenges with utilities, aesthetic challenges, multiple triathlons and marathon events, and even a potential hurricane, which ultimately postponed the opening by a few days. Project reps also worked with local agencies including Montecito Fire Protection District, AMR, California Highway Patrol, and Santa Barbara County Sheriff to make the roundabout safe for future evacuations as well as keep the community safe during construction, hence the temporary fire station built below Highway 101. The project began in June, right after the close of school, in an effort to minimize traffic, Ayars added.
While the roundabout is partially open for cars, bicyclists, and pedestrians, ramps are still closed and there are a plethora of construction crews in the area as the hardscape portion of the roundabout is still underway. As with the Olive Mill roundabout, there are stop signs instead of eventual yield signs, to keep traffic slow and alert in the area. Over the next few weeks, work will continue on the northeast corner of the intersection for drainage, irrigation, and electrical work, and utility work continues in the area.
On the other side of the overpass, drivers will notice a new traffic pattern with a four-way stop near the Rosewood Miramar. "Up until this point we haven't been able to see the full effectiveness of adding this four-way stop," Ayars said. "Now we can get a real sense of how effective that improvement is." Construction on the San Ysidro roundabout is expected to be completed by the end of the year, with landscaping to follow.
Work is progressing on the Olive Mill roundabout as well, with completion expected this fall. Once the construction is completed, landscaping will be installed in the open areas of the islands and planter beds, and in the center of the roundabout.
For more information, visit www.sbroads.com.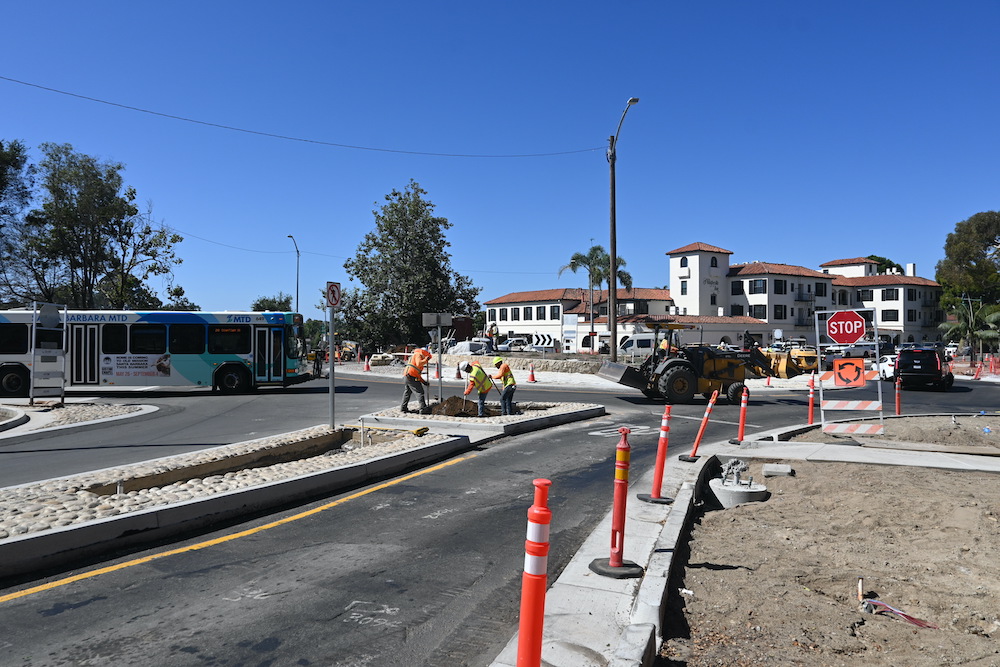 You might also be interested in...