Successful Storm Preparation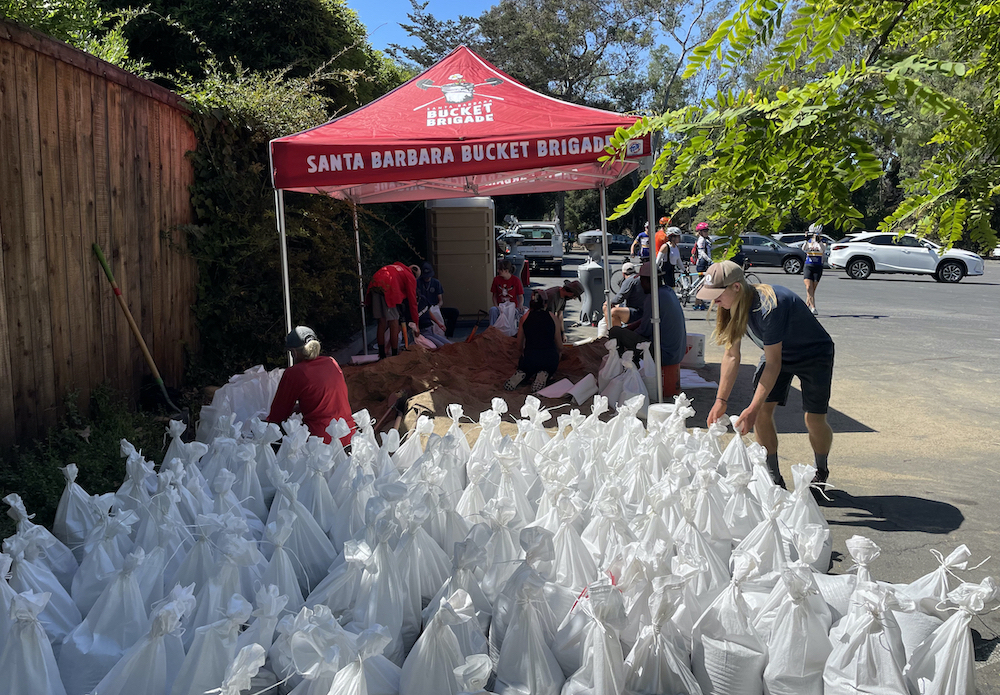 As Tropical Storm Hilary threatened to bring significant rainfall to Southern California and into Santa Barbara County this past weekend, Montecito Fire Protection District remained in close communication with National Weather Service partners to determine how Montecito may be affected. In response, a sandbag filling station was set up at Lower Manning Park for community members to utilize. "The Santa Barbara Bucket Brigade filled dozens of sandbags for people and we appreciate their assistance to the community," said Montecito Fire Chief David Neels.
"Fortunately, Tropical Storm Hilary tracked further east than originally projected and resulted in minor impacts along the South Coast. Our watershed handled the minimal runoff appropriately. With it being such an unusual storm event for our area, we really appreciate that the community took the potential threats seriously and took initiative to prepare," Neels added.
During the middle of the storm watch, a 5.1-magnitude earthquake hit near Ojai, and was felt throughout Montecito and Santa Barbara areas; another reminder for residents to formulate emergency preparedness plans for every type of disaster.
To sign up for emergency alerts and access preparedness information, visit www.readySBC.org. 
You might also be interested in...