On the Book-Case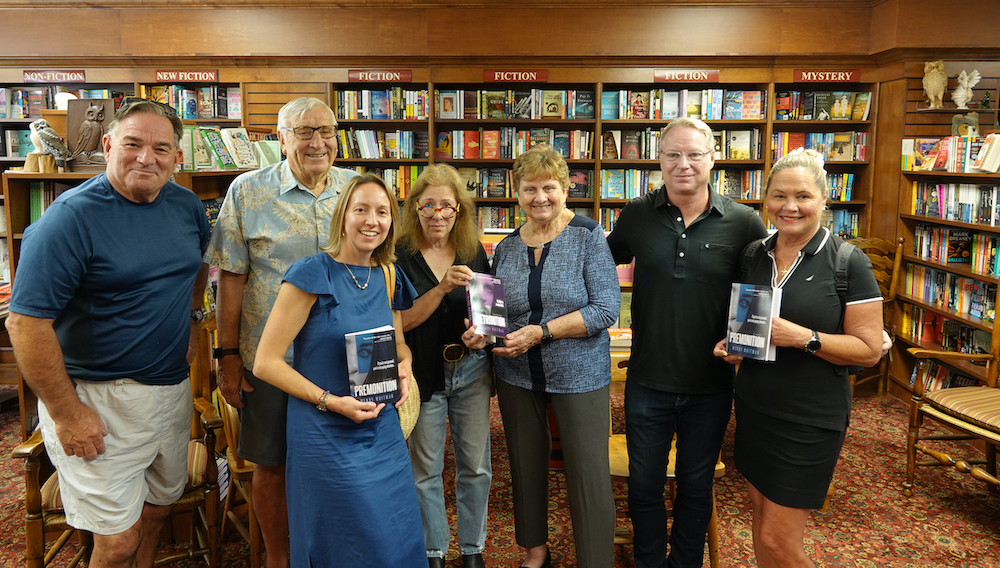 Through her decades-long work as an executive, producer, and on-air reporter for Court TV and the Nancy Grace show on HLN, Wendy Whitman has become an acknowledged expert on the subject of murder in America.
A graduate of the Boston University School of Law, Whitman, who also used to work for comedians Lily Tomlin and George Carlin, penned her first novel Premonition in 2021 and has just published a follow-up Retribution, which she promoted at an intimate soirée at Tecolote in the Upper Village.
I used to be a regular contributor on Court TV on Catherine Crier's Manhattan-based show, particularly after the tragic death of Princess Diana in Paris in 1997. Crier was the youngest judge in Texas history at the age of 30.
"My debut crime thriller was meant to give the reader a glimpse into what it's like to be murdered," says Westport, Connecticut-based Whitman, who also attended Tufts University, graduating with a degree in English and Photography.
"The sequel takes us into the mind of a demented serial killer… I know what I'm talking about because I have spent decades covering almost every major high-profile murder case in America."
That's without a doubt…
You might also be interested in...