Tomatoes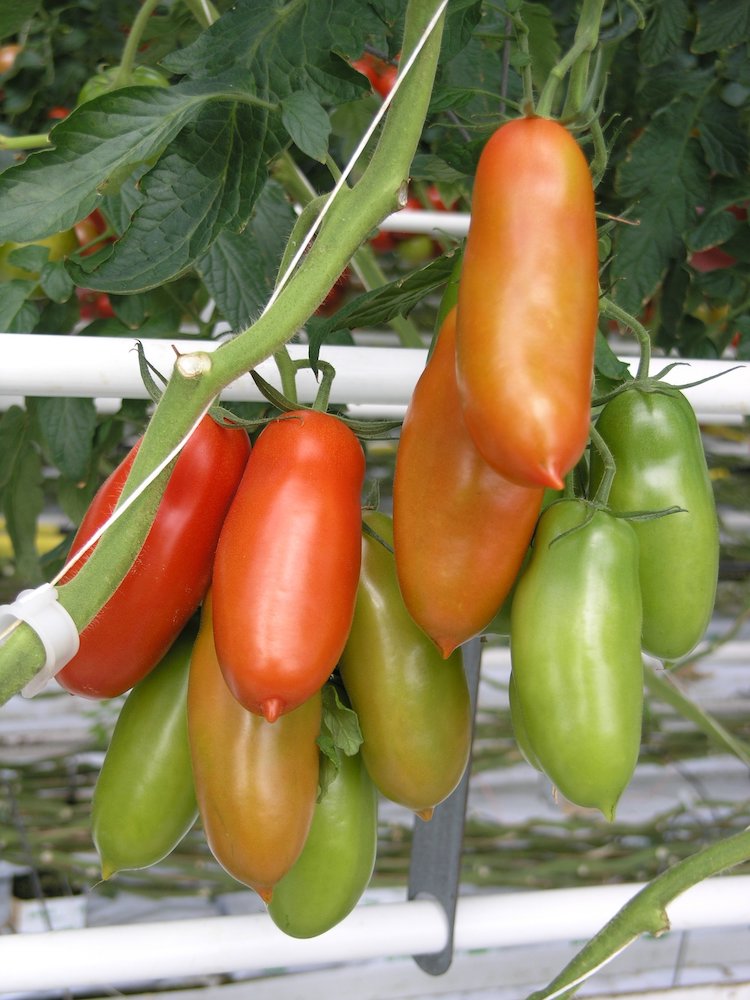 I will wait all year for the perfect tomato, the not-flawless, stunning, smells-like-summer-and-tastes-like-heaven tomato. Sure you can find them year round in the grocery store, but the ones that look perfectly red and round and taste like water – why waste your time? Tomatoes, in all their summer glory, are in the farmers market as we speak! So many varietals, your head will spin, all colors of the rainbow, and different levels of acidity. The tomato is a health powerhouse and can be enjoyed in so many ways. Growing up in Alabama, I would walk outside to my dad's incredible garden with a salt shaker in hand, grab a sun-ripened, sun-warmed tomato and eat it like an apple… bite, salt, bite, salt! There is truly nothing that reminds me of summer more than that delicious experience. I love them raw in soups and salads, lightly cooked for pasta sauces, blistered to top grilled veggies or tofu, or cooked down into a homemade sauce. 
Part of the nightshade family, the tomato is a fruit, but is mainly eaten like a vegetable. They contain vitamin C, which is an essential nutrient and antioxidant; potassium, which is also an essential mineral and helps regulate blood pressure; vitamin K, which is great for blood clotting; and folate, which is essential for pregnant women and important for normal tissue growth/cell function. Tomatoes also contain many antioxidants and flavonoids – lycopene, naringenin, chlorogenic acid, beta carotene, and carotenoids, to name a few. All of these are incredibly beneficial for our health. Tomatoes have also been shown to help prevent cancers, improve heart health, help prevent sunburns, and help lower LDL cholesterol.
Today we are making a gazpacho with these healthful and delicious tomatoes. I love mine mixed with watermelon, but if you prefer it with straight tomato, leave out the melon. Enjoy!
Watermelon and Tomato Gazpacho
Yield: 8 Servings
5 cups seedless watermelon, chopped
5 each large sun-ripened beefsteak tomatoes, cored and roughly chopped
1 each English cucumber, washed and chopped
4 each basil sprigs, washed and leaves picked
4 each cilantro sprigs, washed and leaves picked
4 each mint sprigs, washed and leaves picked
1 teaspoon sea salt
2 Tablespoons sherry vinegar
2 Tablespoons extra virgin olive oil 
Toppings: (optional)
¼ cup cucumber, diced 
2 tablespoons basil, sliced thin or chiffonade
2 tablespoons mint, sliced thin or chiffonade 
1 tablespoon jalapeno, seeded and minced 
Directions:
1. In the same processor bowl, combine cucumber, basil, cilantro, mint, sea salt and sherry vinegar. With blade running slowly add in olive oil and continue to process until smooth. Transfer to bowl with watermelon juice. Refrigerate until ready to serve. *This may be done a day ahead and gives the flavors time to meld.
2. To serve, divide into bowls and top with desired toppings.
You might also be interested in...