Playing in the Kitchen Chamber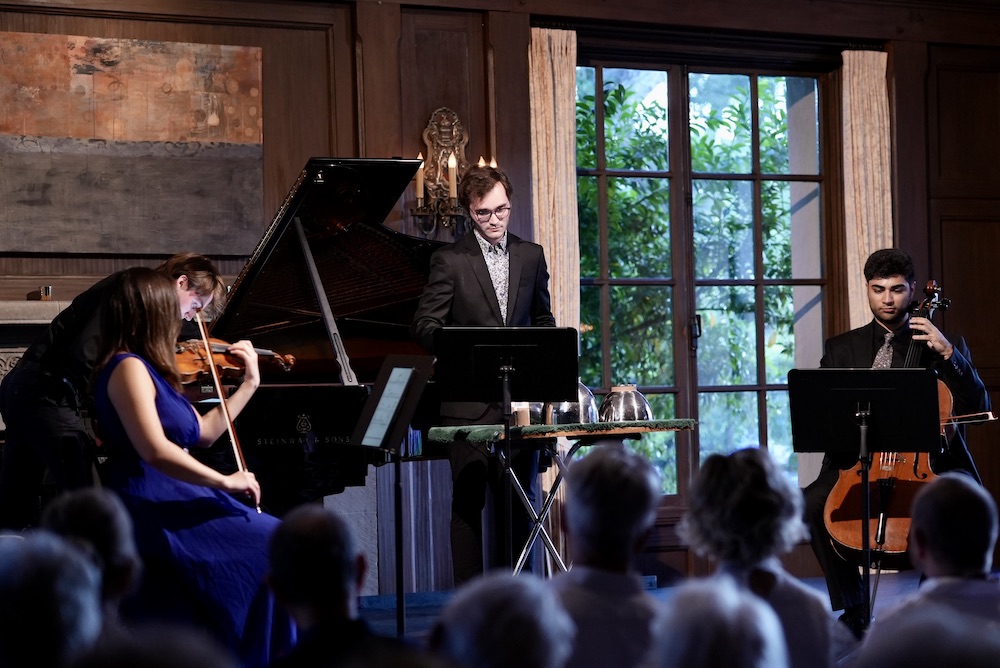 It wasn't quite Tin Pan Alley, but the Music Academy's latest chamber night at Lehmann Hall as the 76th annual Summer Festival winds down was pretty novel when a talented quartet played Bay Area composer Gabriella Smith's work "Anthozoa."
Inspired by a diving trip to French Polynesia, Smith, 31, used two baking tins and even a cheese grater in the unusual piece with Ariana O'Connell on violin, Osheen Manukyan on cello, pianist Robert Brooks Carlson, and Paul Matthews, 'chef de cuisine,' on percussion.
The four-piece concert also featured works by Franz Schreker and Eric Ewazen, the latter with impressive bass-baritone Robert Frazier, concluding with Shostakovich's "Piano Quintet in G Minor, Op. 57."
You might also be interested in...