The Many Neighborhoods of Montecito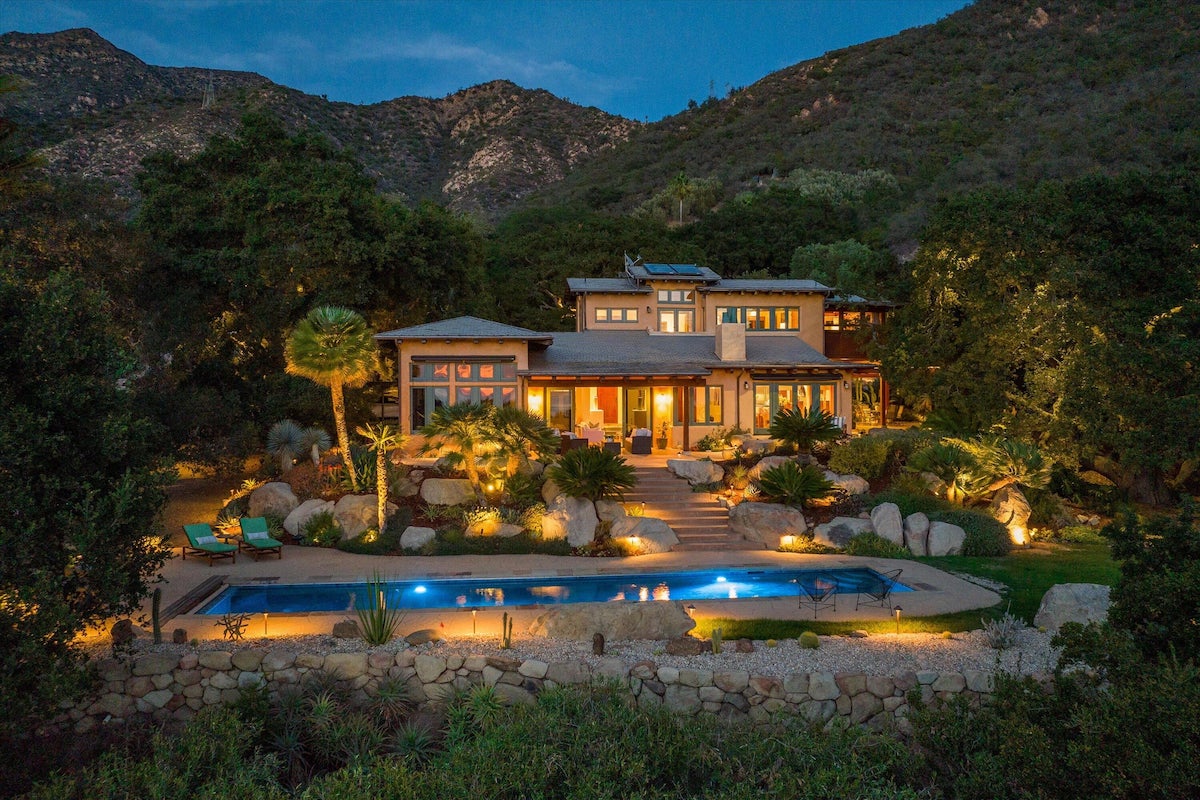 When you decide to move to Montecito or if you live here already, you are likely aware that there are many smaller neighborhoods within the greater 93108, each offering their own charm, advantages, and distinct personality. From the Hedgerows to Eucalyptus Hill, to Toro Canyon, the beach area, and the Golden Quadrangle, it's all good in the hood.
While writing here about the many neighborhoods in the area, I apologize in advance to anyone who feels I've gotten their piece of the 93108 wrong or left someone out. On my side is 20 years of enjoying the area, raising our daughter here, and working in and around Real Estate (and growing up visiting family who lived here before me). I think I've gotten to know the best of each area and will try and share here.
Now for purposes of giving a brief, yet hopefully thorough tour of Montecito and the greater 93108, I will start in the east and move west toward Santa Barbara, and have selected one home from each area that is currently (or as of this writing) for sale. Some neighborhoods mentioned have no homes on the market to choose from and many properties featured may go into escrow or change hands before you read this. These are the rollercoaster times we are in.
Toro Canyon
For our tour of Montecito's 93108, let's start closest to Los Angeles in rural east Montecito. This neighborhood runs from Toro Canyon in the east to Ladera Lane in the west, along with Hidden Valley Lane's rolling foothills and lovely view homes. Many properties in this area have views, privacy, and often more than one acre, just a quick drive down to the beach and the 101 or along 192 (East Valley Road) into the Upper Village in Montecito.
Romero Canyon / Lilac Drive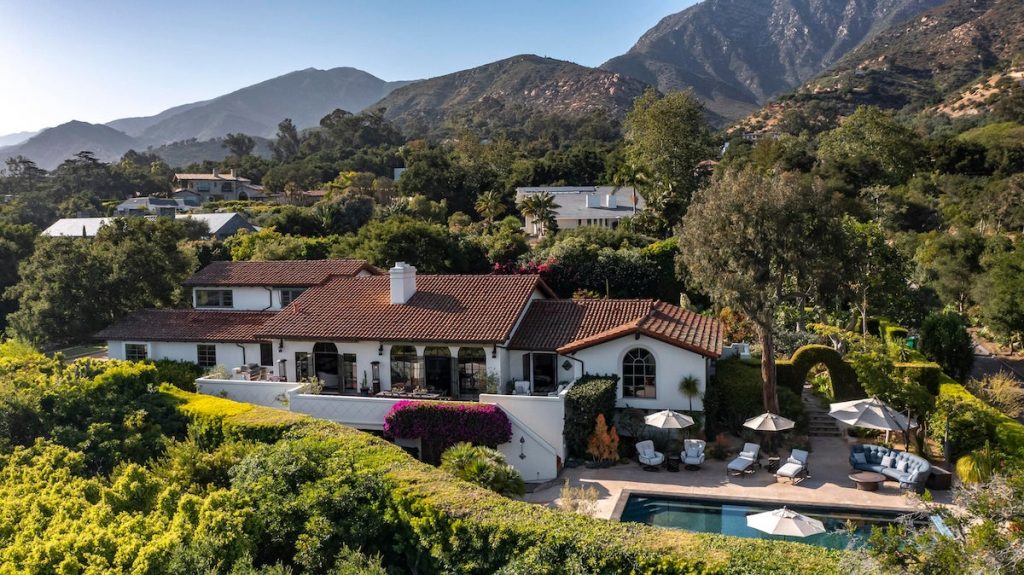 Rural feeling yet in town neighborhood, rolling hills, close to town, from the east at Ladera and Hidden Valley Lane, running to Buena Vista in the west and from East Valley Road in the south, to Bella Vista Drive/Park Lane in the north. Homes in this area are within the Montecito Union School District and boast a mix of modern and historic estates, many tucked behind gates or up a long drive. It's a very private-feeling area. From higher up big views on Romero to lower down neighborhood feel and big estates on Romero and Lilac, etc.
Ennisbrook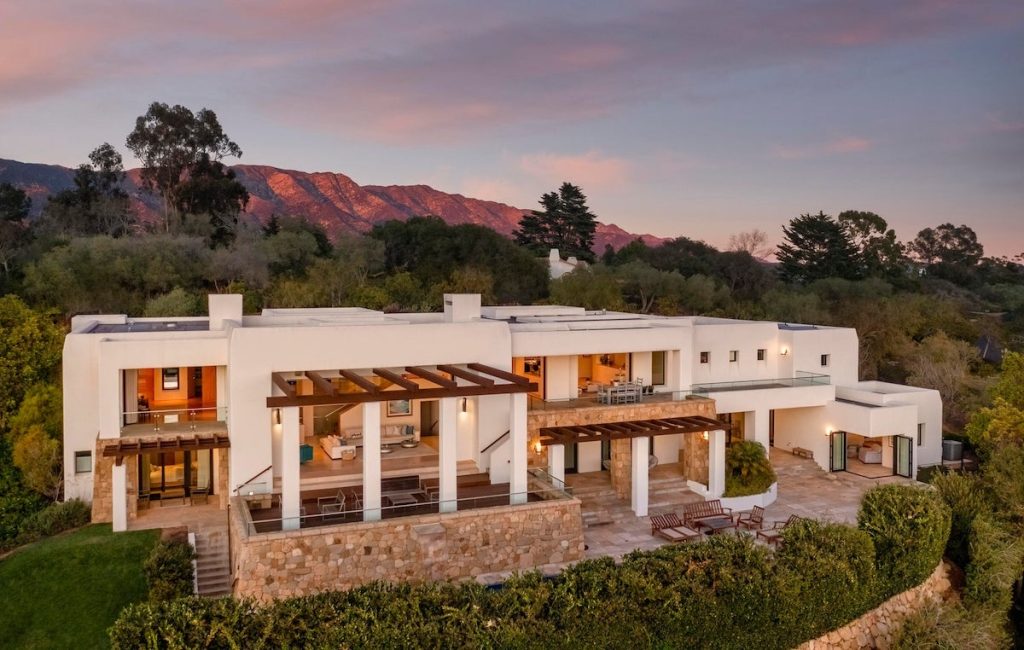 Home to many ocean view estates, located just a few blocks up from the ocean and in the foothills below Birnam Wood and the Romero/Lilac area is this guard-gated community, featuring numerous recent sales in the $10 to $20 million range. These higher prices along with the rolling hills are making it feel more and more like Los Angeles' Beverly Park but with ocean views. The community here also includes tennis, swimming and there are 18 rarely available homes at The Ennisbrook Casitas and Clubhouse, which are 2,700ish to 3,500ish square foot homes on smaller lots with their own shared pool and clubhouse, all within the larger Ennisbrook community. These Casitas usually sell in the mid $3's to high $4mil's. Homes at Ennisbrook are within the Montecito Union School District.
Birnam Wood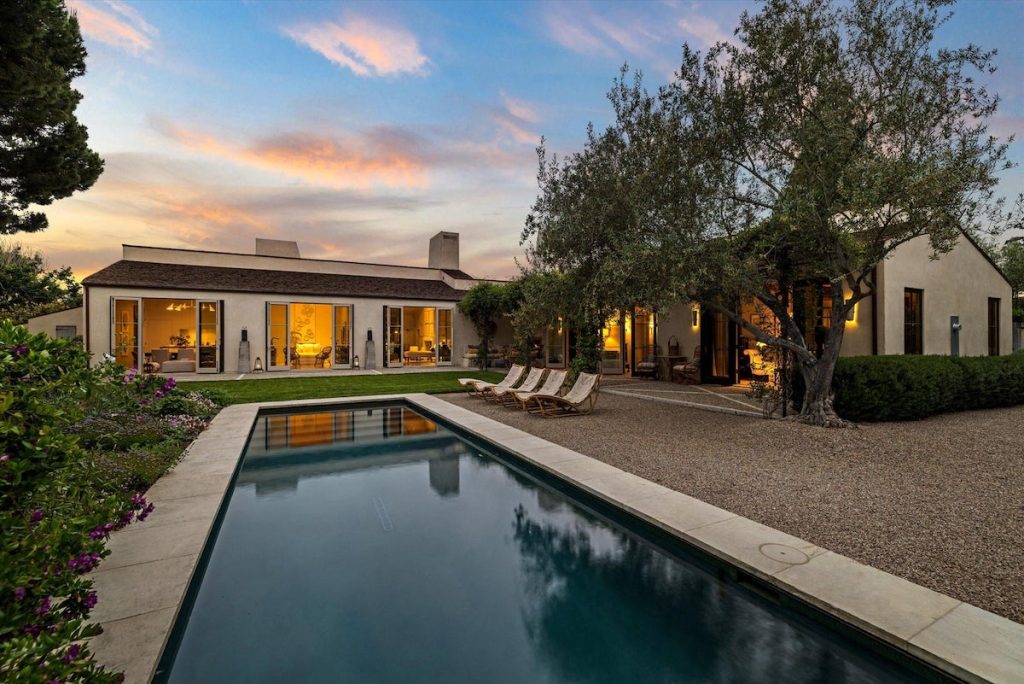 Guard gated, golf, tennis, and the Montecito Union School District all in one. Birnam Wood is a members-only residential golf community and country club, where by purchasing a home in the neighborhood, one is also joining the country club and becoming part of the Birnam Wood community. Homes here have been shooting through the roof recently (prices, that is). Homes in Birnam Wood, once outside the gates, are just a few blocks to the Upper Village.
The Upper Village / The Golden Quadrangle
The boundaries of the long referenced Golden Quadrangle are most commonly agreed to be (from what I have gathered) from Park Lane in the east to Hot Springs Road in the west. From East Valley Road to the south to East Mountain Drive/Oak Creek Canyon and the San Ysidro Ranch in the north. Many larger homes on larger lots dominate these streets, with Picacho Lane being the premier address, I would argue (going toe to toe with East Mountain Drive), where sales over $10 million are the norm and highs in the $40s and $50mil range have been recently paid for celebrity-owned compounds on Picacho. Homes in the Golden Quadrangle are within the Montecito Union School District and surround the Upper Village. There are a sprinkling of condos, townhomes, and cottages that come on the market from time to time. These fetch a premium and serve as entry-level access points to the Upper Village.
Central Montecito
I would define Central Montecito (as I don't know what else to call the homes around MUS that are not necessarily Upper Village and are not Hedgerows), as Central Montecito (open to ideas). I'm talking about streets like Schoolhouse Road, upper Santa Rosa Lane, mid San Ysidro Road, Cota Lane, and others that make up this area of lovely, pricey, and conveniently located homes.
The Hedgerows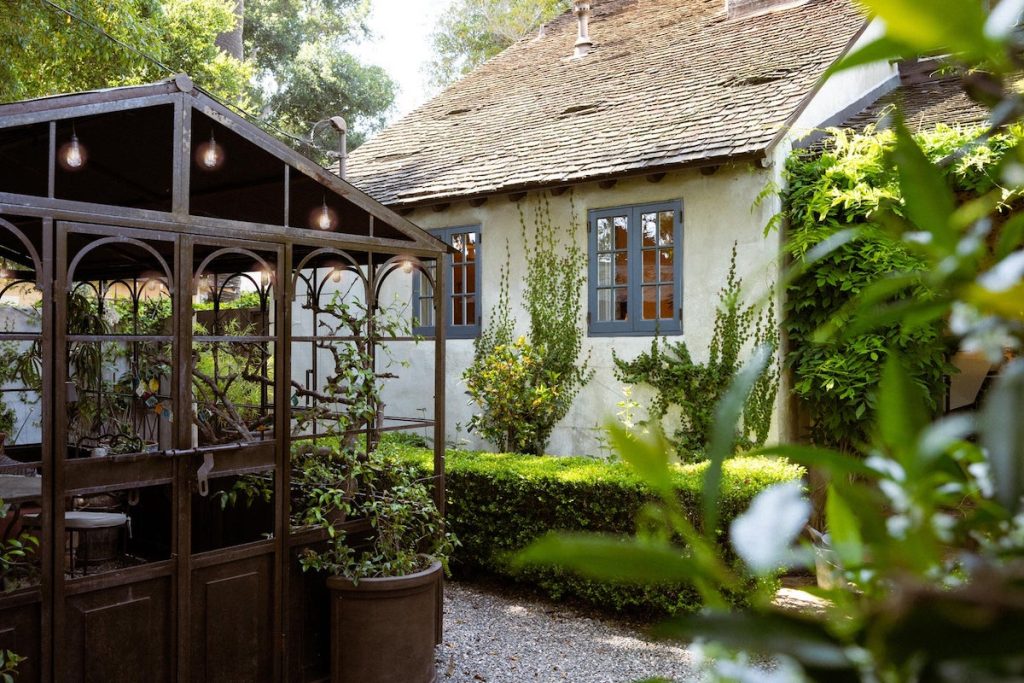 Homes and hedges, just blocks from the Rosewood at Miramar Beach.
Some homes boast 10- and 15-foot-tall hedges, surrounding lovely botanic properties that rest just north of the 101 and often just a few blocks from the beach. Mostly level lots define this area, as do quaint streets, lanes, and historic properties peppered here and there, some dating back to the late 1800s that have been lovingly restored. Very popular area being close to MUS and the beach at Miramar.
The Beach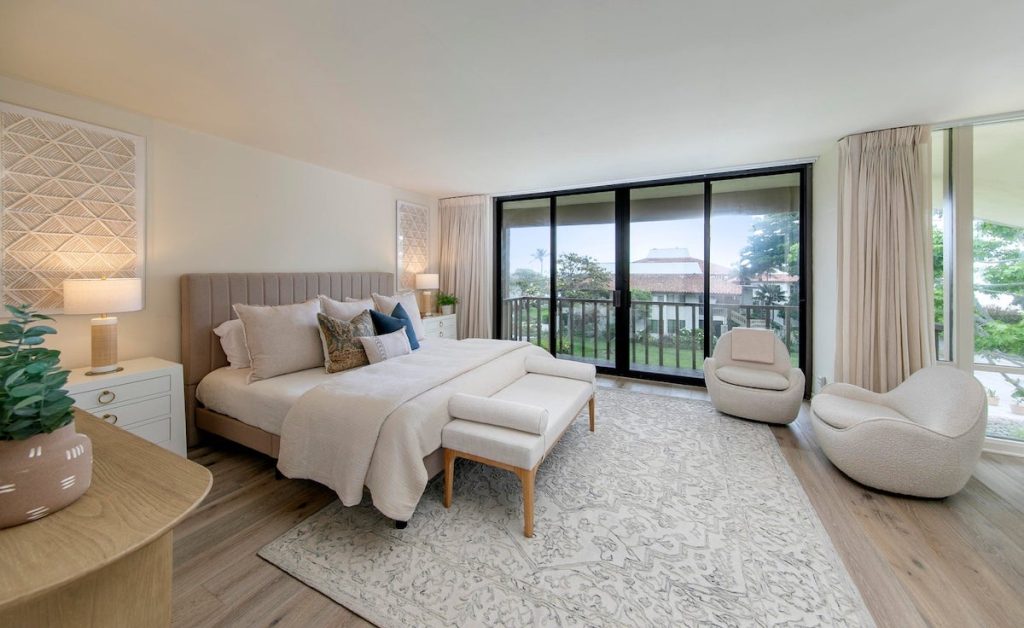 The beach area/neighborhood is basically everything on the ocean side of the 101 freeway from the edge of Summerland/Sheffield Drive in the east to Santa Barbara's famed East Beach to the west, though multiple mini communities exist within (Fernald, Miramar, Butterfly, Hammond's, Edgecliff, etc.). The beach area in Montecito is unique in that one can own a small studio or two-bedroom condo with ocean views for $2mil to $6mil (both communities offer tennis, pool, etc.). Or one can own a smaller cottage home right on the water ($5 to $12mil) or a home on two or three acres (yes those do exist and yes they are expensive). All homes, condos, townhouses, and cottages in Montecito's Beach area are within the Montecito Union School District.
Middle Road / Lower Village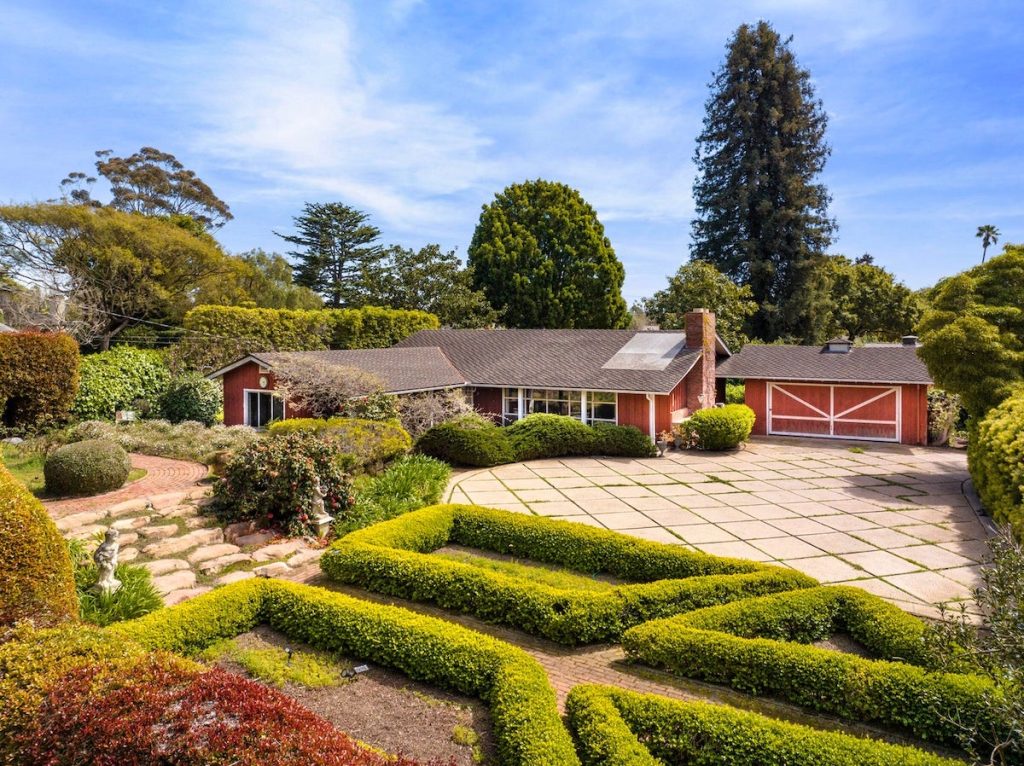 I am including the Montecito Oaks neighborhood based on proximity to Coast Village Road, but Montecito Oaks is certainly its own neighborhood in its own right (known also as the Trick or Treat neighborhood). Just a block west from the Oaks we have homes, condos, and estates for those who like to be just a block or few from the shopping and dining along Coast Village Road and also be near the beach. This would include, for the most part, the homes at Montecito Oaks and those on Olive Mill Road in the east and below Hot Springs Road as it runs from Casa Dorinda (high-end retirement digs) along toward Montecito's Country Mart in the west and down to the 101 freeway.
Pepper Hill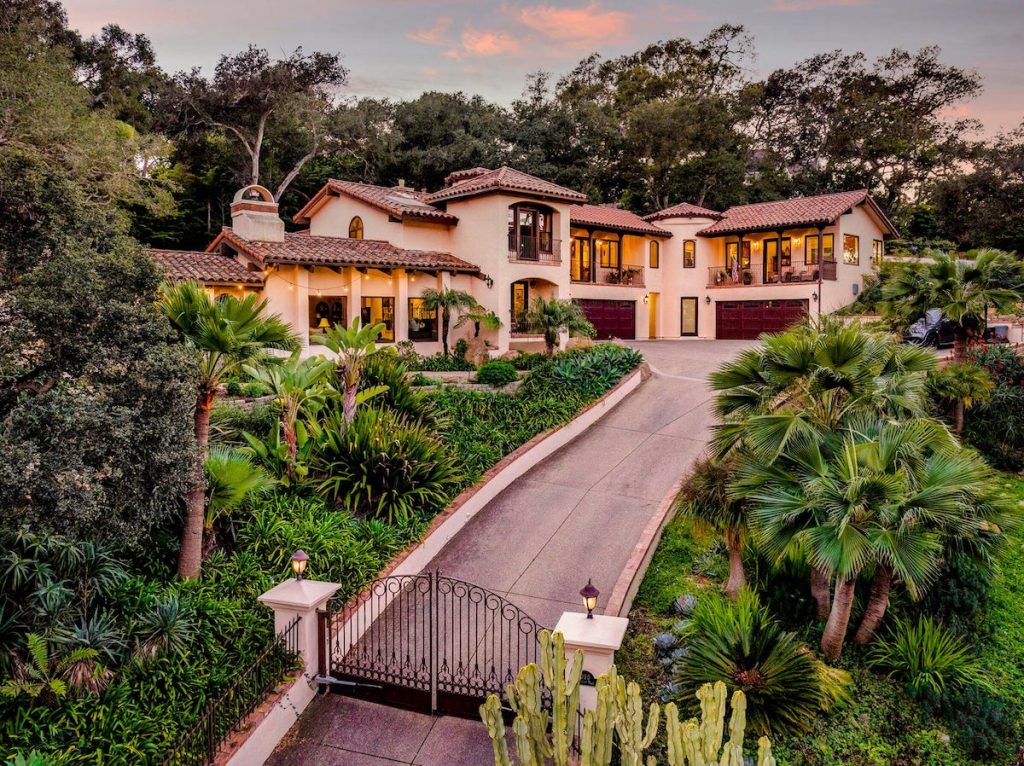 Resting just above the Lower Village are the homes of Pepper Hill, offering close-to-the-beach views from a rolling hills elevation. While there is often some traffic heard from the 101, these homes offer great views, a close-to-everything location, and the feeling of a private enclave (how long until Pepper Hill is gated?). Lots here tend to be at least one acre +/- and homes have been selling in recent years from the $5+/-mil to $10+/-mil range, but there are a few in the area that would go for more if put on the market. Street names include Woodley and Glenview and most homes in the area are in the Cold Spring School District.
Sycamore Canyon
Sycamore Canyon is a road that stretches from the top of Middle Road and connects most of Central Montecito to the Cold Spring and Eucalyptus Hill areas, to the northwest portion of Montecito. Along Sycamore Canyon (and Camino Viejo Road) are small lanes with homes priced from around $4mil to $10mil and beyond. A few multi-acre and larger estates would command more if they were put on the market.
There are currently no homes for sale in the Sycamore Canyon area.
Cold Spring School Neighborhood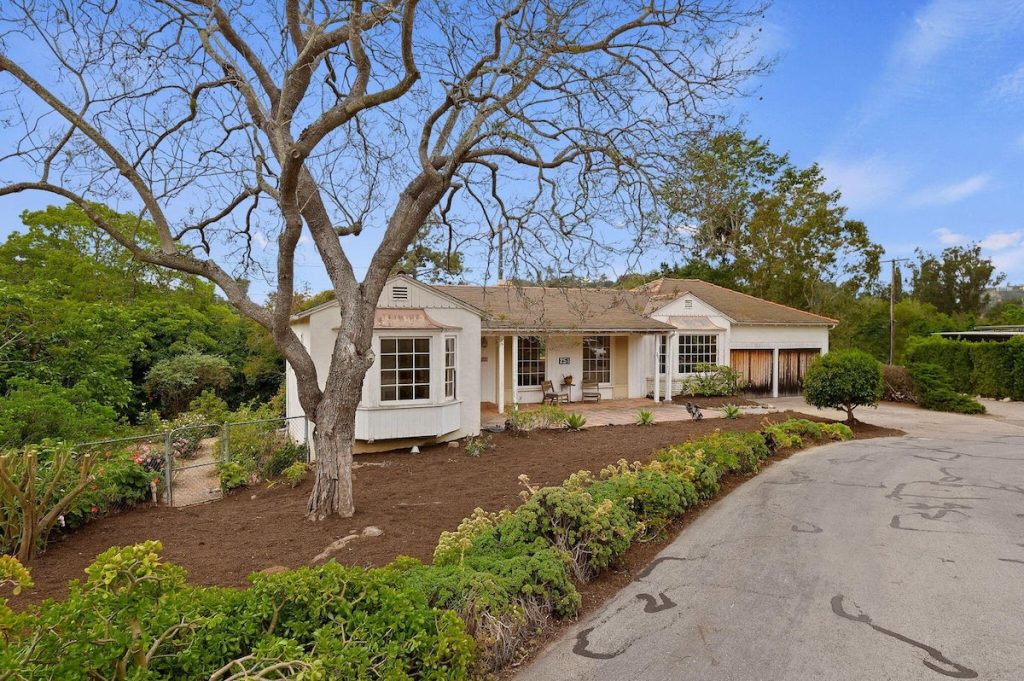 This focus is on the neighborhood and properties in and around Cold Spring School, Westmont College, and Lotusland. Smaller and low traffic neighborhood streets (Chelham, Paso Robles, etc.) with smaller homes rest at the foot of larger homes and significant estates along East Mountain Drive, Cold Spring Road, Ashley Road, and others.
Riven Rock
Also within the Cold Spring School District is the area known as Riven Rock, where homes rest on the site of a once historic property, since broken up and turned into a neighborhood. Signature hedged lanes, low traffic, medium to larger estates dominate. Stone walls line the neighborhood and a pride of ownership is obvious as you drive or walk through the area. This is where our Royals reside.
There are currently no homes for sale in the Riven Rock area.
Eucalyptus Hill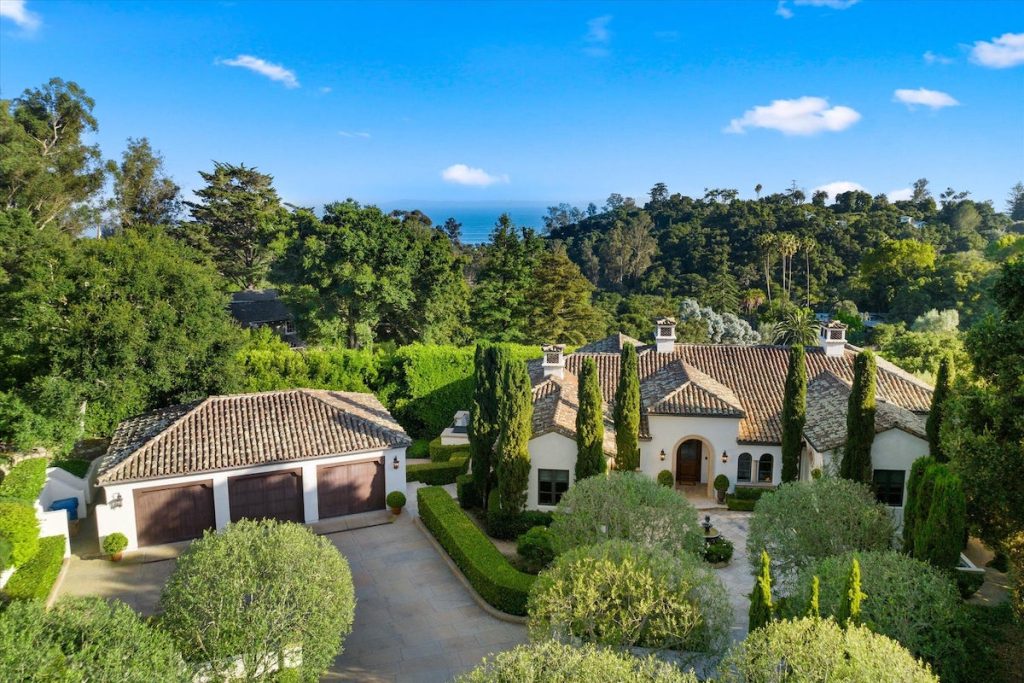 Connecting the Cold Spring area to the views along Alston Road, with the city, beaches, and entertainment of Santa Barbara just around the corner to the west, Eucalyptus Hill homes are coveted for their location and views. Rolling foothills commanding vistas and historic properties abound, with home prices from around $4mil up to $20mil and above for a multi-acre, historic estate property. Homes in this neighborhood may be in either the Cold Spring or Cleveland school districts.
I do hope this tour has given you a glimpse into the feel and advantages of each Montecito neighborhood. As for area home sales, June 2023 was on point, with 14 sales recorded in the MLS (perhaps off a bit from normal years), but there was a number of properties changing hands behind the scenes, off market as it were. Strong prices still proving to be the norm. Fixers that four years ago were in the $2.5's now sell for the $4.5's. The price of entry gets steeper and steeper. Happy Summer ahead and keep Montecito friendly!
You might also be interested in...